Published Jeremy. Last Updated on August 2, 2023.
Disclaimers: We use demographic data, email opt-ins, display advertising, and affiliate links to operate this site. Please review our Terms and Conditions for more information. This website is intended for those of legal drinking age in your jurisdiction.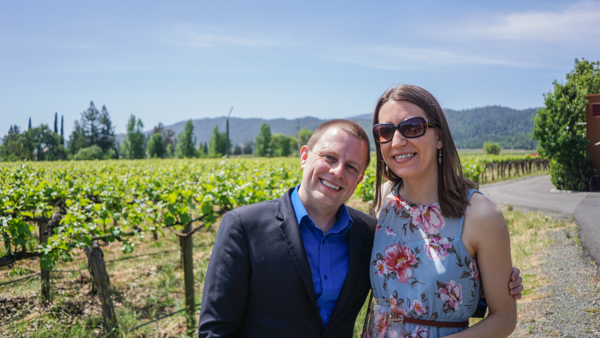 Hi! We are Angie and Jeremy, two engineers-turned-travel writers based in Pittsburgh, PA. We love to enjoy the world's libations scene and have started a budding love affair with wine that gets stronger and stronger with every glass. We believe that the best glass of wine is often the one right in front of you and think that great glasses of wine come can from any grape in any style.
As we started our dive into the world of wine, we found ourselves finding new varietals everywhere we looked. We wondered what do Assyrtiko, Grüner Veltliner, and Gros Manseng taste like? Where do they come from and why are they different? Then there were the more general questions that went along with it too- Is wine really as nuanced and complex as it seems in the documentary Somm? How much does picking the right wine matter when pairing with food? Can anyone become an expert in wine or do you need a special nose or tongue in order to do so?
With every glass of wine we tried, we had more questions than we had answers. So we decided to give ourselves a goal of trying it all and hoping we could figure out the answers to some of these questions in the process.
As such, The Grape Pursuit was born.
The Goal of The Grape Pursuit
Our primary goal here at The Grape Pursuit is to try every wine varietal in the world. In our research, we've found over 1,300 unique and commercially available varieties and we'll be doing our best to work our way through understanding wine by the varietals in the coming weeks, months, and years all via our favorite part of the wine experience- tasting!
But why are we focusing on unique varietals as opposed to other, more conventional aspects of wine like country, terroir, or production style as others do?
To be honest, the grape is the most fundamental component of wine out there. We could talk about individual grapes under the lens of being produced in a single country, or in a hot climate vs a cold climate, organic vs non-organic, and the like (and will likely do so as our bottle count goes up). But at the end of the day, it all traces itself back to the grape itself- and they can be quite different on their own before adding any other factor in outright.
By forcing ourselves to explore new varieties, we also get out of the loop of conventional grapes and really start exploring avenues of wine we may have otherwise missed in the past when we only stuck to tried-and-true staples.
In fact, since starting this project we quickly found out how important it is to do this. As wine consumption goes up each year, so does the demand for so-called noble grapes (the most widely planted varietals we all know and love). This is leading to vineyards swapping out crops of lesser-known grapes for widely-recognized varietals, and we find that sad as there are many hidden gems to be found in these collections.
So while we'll likely be frequently popping open a Cabernet Sauvignon, Riesling, or other noble wine for a review, the quest element of this site is all about trying to uncover these rare varietals and give them a try as well!
For more about the two of us, continue on.
Jeremy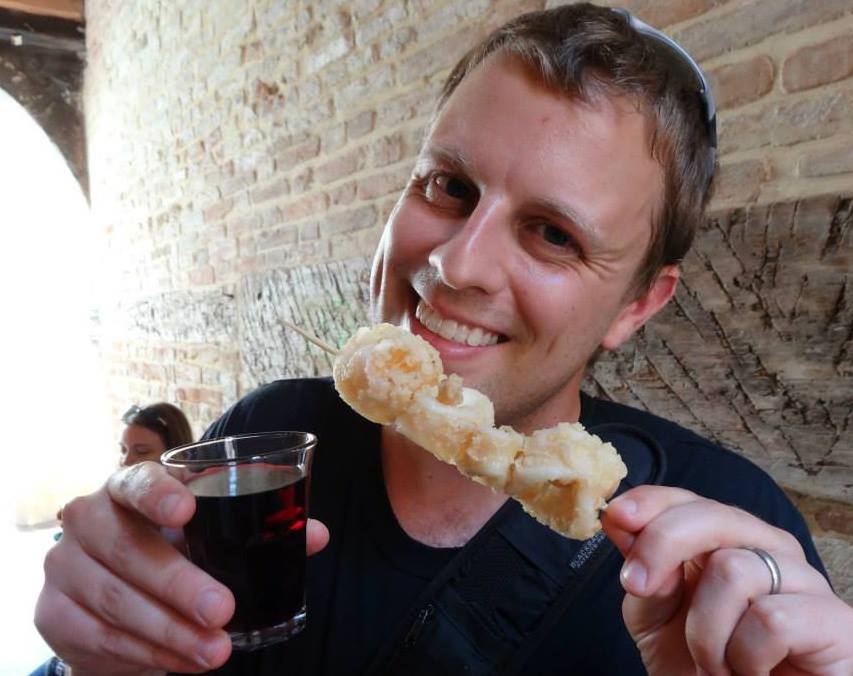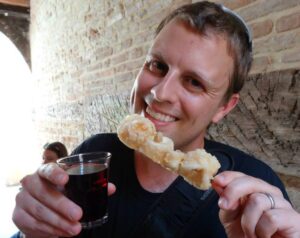 Jeremy considers himself an equal opportunity drinker and can enjoy a nice glass of wine, craft beer, or cocktail on any occasion. Jeremy passed
WSET Diploma
in 2023 and completed the lower levels of
Level 2
and
Level 3
in 2020 and 2021 respectively. Jeremy loves any white grape grown in a warmer environment that expresses tropical notes with a hit of texture.
He has a passion for diving deep on topics he loves and started his first blog, Living the Dream, in 2008 to share travel stories and advice from his adventures in over 70 countries from around the world. When he is not on a trip abroad, he can be found exploring his home of Pittsburgh, PA, with Angie for their local blog, Discover the Burgh or sharing blogging advice in his weekly newsletter series, This Week in Blogging.
Jeremy is a full-time blogger and a member of the North American Travel Journalists Association (NATJA) and the Society of American Travel Writers (SATW).
Angie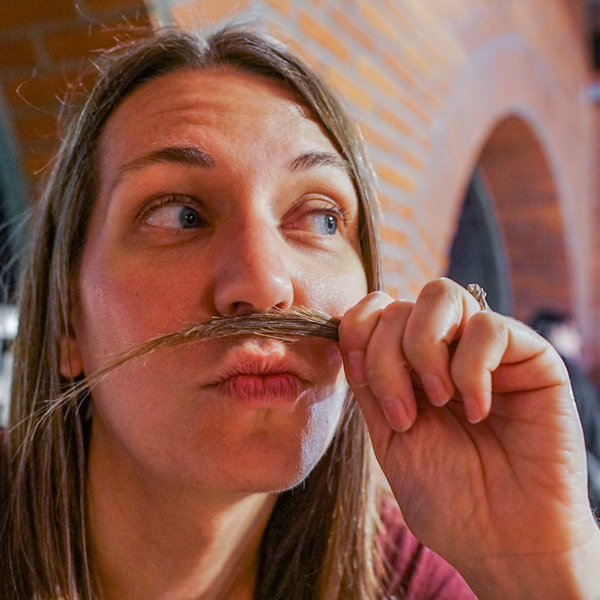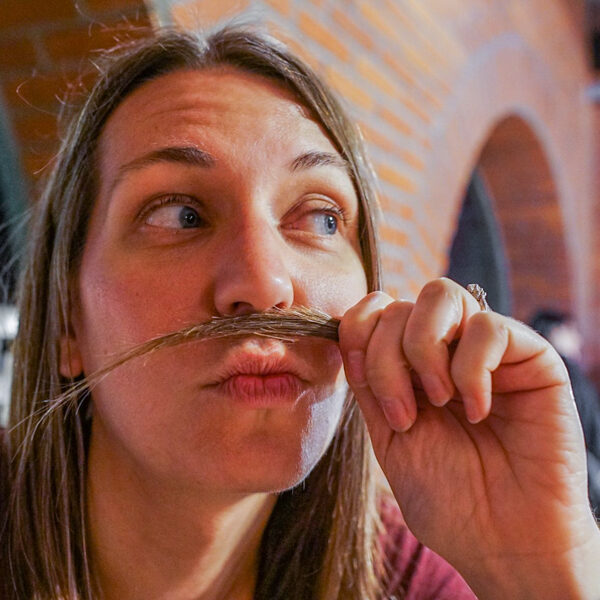 While Angie can hold her own drinking all things with Jeremy, she also appreciates the finer things in life including rye whiskey neat, barrel-aged stouts, and pairing a delicious wine with a home-cooked meal (she is a scratch cook that ferments her own kimchi, makes sourdough, roasts her own coffe, and more). She was awarded WSET Level 2 with Distinction in 2020. Angie has never met a wine that is too acidic for her.
She can be found on Living the Dream sharing the best food and restaurants found around the world, trying restaurants in Pittsburgh on Discover the Burgh, and working on her home and garden site, Hipster Homesteaders. When she is not traveling, exploring locally, or drinking with Jeremy, Angie works a day job in engineering.
Together, Angie and Jeremy have a passion for exploring the world, enjoying great food, and drinking the finest libations around. As they go on The Grape Pursuit, they intend to share all of this on the quest to try every grape varietal in the world!