Published Jeremy. Last Updated on September 22, 2023.
Disclaimers: We use demographic data, email opt-ins, display advertising, and affiliate links to operate this site. Please review our Terms and Conditions for more information. This website is intended for those of legal drinking age in your jurisdiction.
Before enrolling in WSET D1, you may be wondering how much does WSET Diploma cost. This is a very good question, and one students really should pay careful consideration to before signing up.
The simple truth is that the true cost of WSET Diploma is likely far, far greater than the listed price of the modules your local school (APP) may show online. Additional expenses like possible travel costs, wine samples, re-sit fees, and more add up in a hurry and could really send your spending out of control.
So in this one, we're going to break down the costs you may expect to have when studying for WSET Diploma and share why the likely range is well over $10,000.
Start saving your pennies now if you want to work on this program!
WSET Diploma Program Costs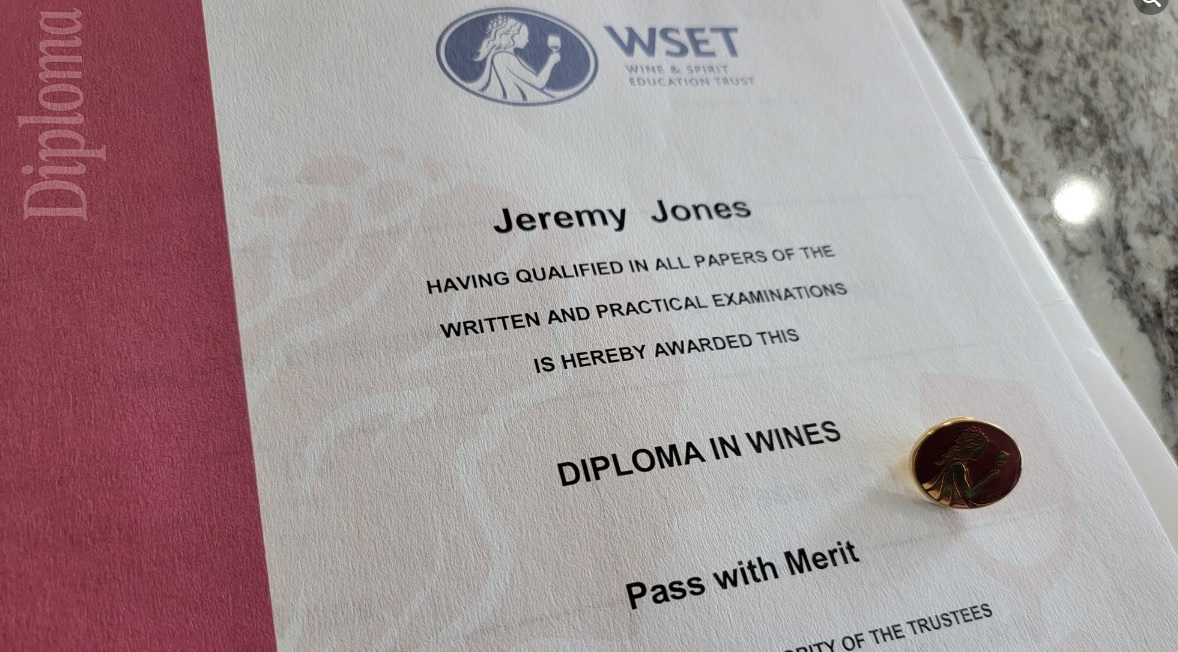 The costs for each WSET Diploma module for me during my years enrolled (2021-2023) were as follows. All costs were for "online and live" style formats, conducted via Zoom with an instructor from my APP, with wine samples, but without shipping. D6, the research paper, was self-paced without samples but did include one planning session with an instructor. Please note: I may be off on the exact amount on a few modules, but not likely more than a few percent overall.
D1: $1,295
D2: $899
D3: $3,750
D4: $899
D5: $899
D6: $399
Total: $8,141 (approximately)
It is worth noting that this cost can vary significantly for students for several reasons.
First, module prices may vary by APP. A school in Washington DC may charge slightly different prices than one in Napa, and so on. Although in my research it seems most schools are similar, there could be minor variations in this respect. In either case, as of my time of taking WSET Diploma, the total cost for live classes with samples was around $8,000.
Second, the largest fluctuation is when schools offer classes with a live instructor versus the self-paced options where you watch pre-recorded videos and study at your own pace. The largest module, D3, cost me $3,750 for an online and live option with wine samples, but a self-paced study was just $2,500. The cost of those wine samples and instructor time adds up!
If you did the WSET Diploma entirely self-paced, you may save anywhere from 20-30%- likely around $2,000.
Note: I cannot ever recommend taking a module self-paced unless you have no other option. Having an instructor to discuss questions with is incredibly insightful. Likewise, any savings you may have will most likely go back into wine samples, but more on that later.
Third, when I first enrolled, my school offered a one-time fee to enroll in all six modules to lock yourself in from any future price increases (~$7,500). This did not seem to be available at the time of writing this article, nor did prices rise too drastically from when I started the program to when I finished, but if you have a bit of cash upfront you may want to see if your APP could entertain this option.
Of course, this one is also risky because some students may drop out and not complete the program.
Fourth, although wine samples were included in most modules, shipping for those who could not pick them up locally was not. This was another $415 or so across all modules for me. Ouch.
Finally, I also paid to request my score breakdown for the two D3 modules for approximately $63 (52 GBP). This was optional but was a cost I incurred all the same, mostly because I was curious about how I did (and how the process works). If you pay for grade breakouts or re-evaluations of exams, costs can rise dramatically.
So while my cost for the WSET Diploma course on its own was roughly $8,141, once you factored in other associated fees, particularly shipping wine and paying for score breakdowns, I ultimately paid approximately $8,619 during my two-year enrollment for the base course only.
For you, your mileage may vary, but more or less a range of about $6,750 to $9,000+, roughly, based on costs at the time of writing this article in 2023.
Travel Costs for Exams (Optional)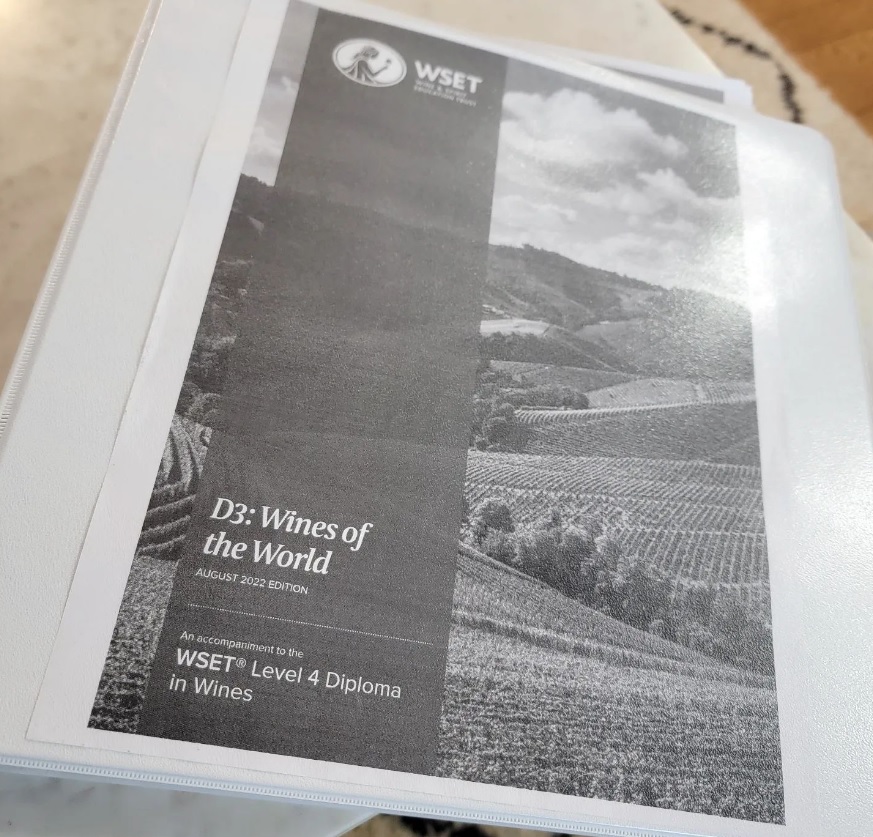 One unfortunate truth about studying for WSET Diploma is that few schools offer this high-level program relative to WSET Level 2 and Level 3. If you are lucky enough to live within commuting distance of an APP that offers Diploma, great, you are going to save a ton of money! But for everyone else, travel costs will add up quickly- well beyond the cost to ship wine samples as noted above.
I am thankful that my closest school was within driving distance (~4 hours), such that I only had to pay for gas and tolls which was significantly cheaper compared to airfare, but I still incurred a significant number of costs in this regard all the same, including the following. Please note: The following are rough estimates and I may be off by 20-30%.
Hotels (9 nights, average $233/night): $2,097
Parking: $180
Tolls: $200
Gas: $400
Food: $1,500
Total: $4,377
It is worth noting that for my five in-person exams, I stayed overnight just one night for two of the modules, whereas for the rest, I stayed overnight the final day of the exam (two or three nights, respectively). I always drove in the night before to ensure I was on-site and could have additional time to study (no one wants to have a car break down the morning of an exam driving in). That said, driving home immediately after an exam was a pain, and I also do not recommend it if you have to go a sufficient distance.
As such, if you planned on staying in a hotel at least the night before an exam and the night of the exam, you would need a minimum of 11 nights, which would have cost me approximately $2,563 at the average hotel rate I paid (plus another $40 in parking). This would be two nights each for D1, D2, D4, and D5 as those are all single-day exams, and three nights for D3 as this exam spans two days.
Students who double up on exams may be able to save some costs on traveling; however, it is always risky to take more than one exam in a single day.
Although travel costs could vary considerably, those who have to go to a major city with costs similar to mine are likely looking at $3,500 to $5,000; however, as noted these could vary considerably, especially if flights and other expenses could be involved (say, a car rental, transportation from an airport, etc.).
Cost to Study Wine Properly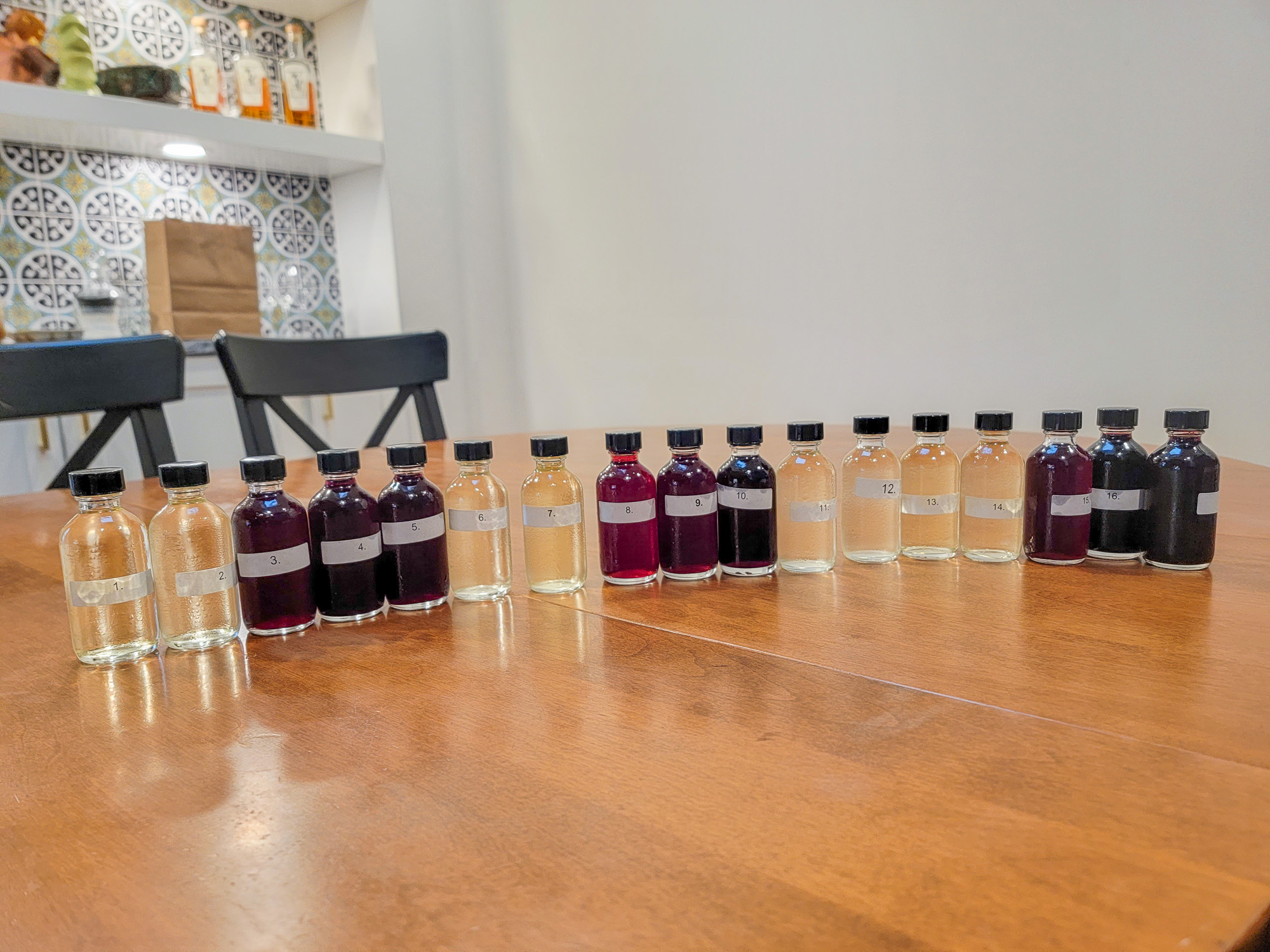 Now, you may enroll in a WSET Diploma program that provides wine samples. This is great, and I highly recommend working through tastings with an instructor. That said, you will likely need far, far more practice tasting wine than only studying the samples provided.
This means you will need to drink, which means buying a significant amount of wine throughout the program.
Study groups can become quite valuable here because students can share the burden of bottle costs. Meet once a week and open up five bottles across five people, your cost may be pretty low, say $20-$50 per week. Don't have the luxury of a group and still plan to taste five bottles a week? Well, you're now looking at $100-$250 per week for the duration of the program.
It isn't a stretch to say you could easily spend several thousands of dollars on wine simply for "study" purposes alone. Thankfully, we all also enjoy wine, so having a budget for wine is probably not new to you at this point, anyway, and the line between what becomes true costs for the program and simply your normal wine budget becomes blurred.
For the sake of argument, let's say you allocate $30 per week for wine purchased for the express purpose of studying- either for a bottle or two, going out to a wine bar for a couple of glasses, or as part of a study group where someone else buys wine and you share costs.
If you hold that pattern throughout two years of continuous study, you will spend at least $3,120. Will you take longer than two years to work on the program? That cost goes up. Buy more than a bottle (or two) a week? Your cost will go up. We could go on.
Suffice it to say, the cost to study wine outside of any structured program is quite expensive, and you will easily spend anywhere from $2,000-$5,000 over the WSET Diploma course to drink wine on your own, most likely outside your normal wine spending to begin with.
Re-Sit Fees if You Don't Pass the First Time
There is another cost to worry about when it comes to WSET Diploma, and that is if you fail an exam outright. The costs you may incur from there are many:
Cost to request a points breakdown: ~$30 per exam
Cost to request a re-evaluation: ~$80-$200 per exam (fees are also charged per question in D3)
Cost for a re-sit: ~$325-$375 per exam (fees are also charged separately for theory and tasting exams in D3)
Cost for additional wine to study: $30 per week if not more
We have a larger article on WSET score requests you may want to read into more here, but suffice it to say you may be spending anywhere from $100-$250 per exam to find out scores and request a re-evaluation (if you want to go that route) all the way to $325-$375 per exam for a re-sit fee (or perhaps, both!). This, of course, also ignores the cost of additional wine to study, travel, and so on.
So, any time you fail, you may be spending $100, $300, $500, $1,000, or far more for a re-sit.
While we cannot guarantee that you'll be lucky and pass all six modules on the first try, keep the financial element in mind when you study- you have a really strong incentive to pass!
Total Cost for WSET Diploma? $10,000 to $20,000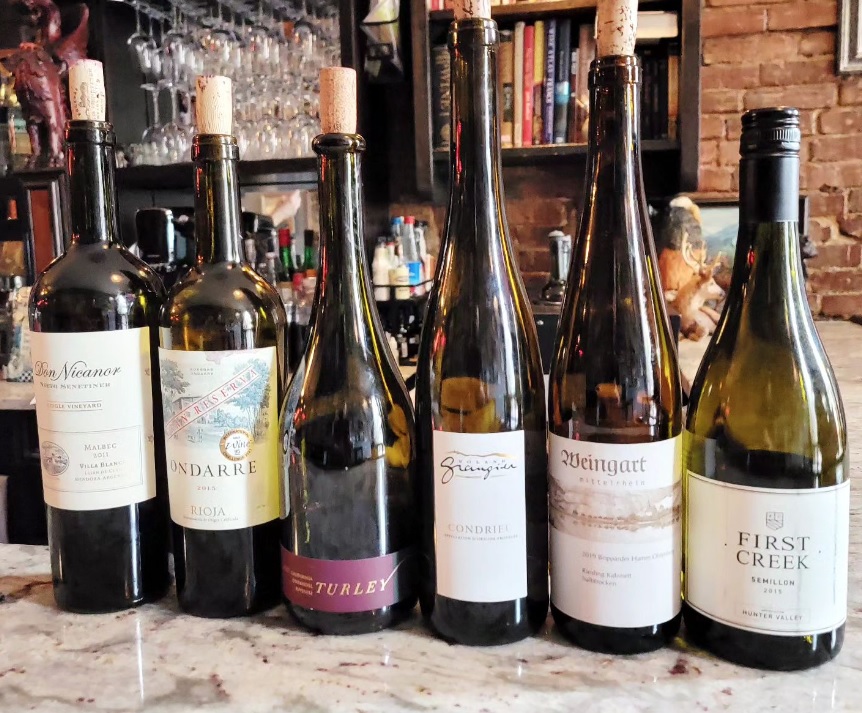 Overall, the cost to complete WSET Diploma can vary dramatically depending on whether you enroll in self-paced courses or with an instructor, live near an APP or have to travel, and so on.
For those who go the most bare-bones, enroll in a self-paced course, live near a school, and do not need to purchase too much wine to study, you could likely get away with taking the exam for $7,000-$8,000 in total.
For those who take a live option and purchase a bit of wine to study, you'll likely spend over $10,000. If you have to travel? Well, that could be another $5,000 to $7,500, too. Finally, re-sit fees are the wild card and could add on thousands as well.
This is why it is incredibly hard to give one firm number when it comes to taking the program. My total costs were about $16,000, but my travel costs were a significant portion of that total. So while I would have to imagine most students would likely come in at a total of around $12,000-$15,000, your mileage may vary considerably based on all of the factors discussed in this article.
So, is WSET Diploma worth it? That question is so difficult to answer that we have another article about it completely. But to put it simply, I enjoyed the program. But when you look at it from a cost standpoint and think it could cost $12,000, $15,000, or far, far more, well, that line becomes blurrier and blurrier.
Suffice it to say, if you can stomach the cost and are still interested, that is step one. No matter how you look at it, WSET Diploma isn't cheap!