Last Updated on September 13, 2023 by Jeremy
Disclaimers: We use demographic data, email opt-ins, display advertising, and affiliate links to operate this site. Please review our Terms and Conditions for more information. This website is intended for those of legal drinking age in your jurisdiction.
Normally when we travel via an airport, we often make a beeline straight for the lounge in order to get the lovely perks of a quiet space and, perhaps more importantly, free alcohol.
But every so often we are unable to get into our lounge of choice, typically during peak hours when the demand is at its highest and the wait for entry is longer than our time in the airport outright.
In these cases we head to a paid bar to get over our pre-flight jitters, and one such bar we only recently started visiting was the wine chain Vino Volo. If you have ever been curious about what this airport staple is like, this one is for you!
Vino Volo for Glasses, Flights, and Food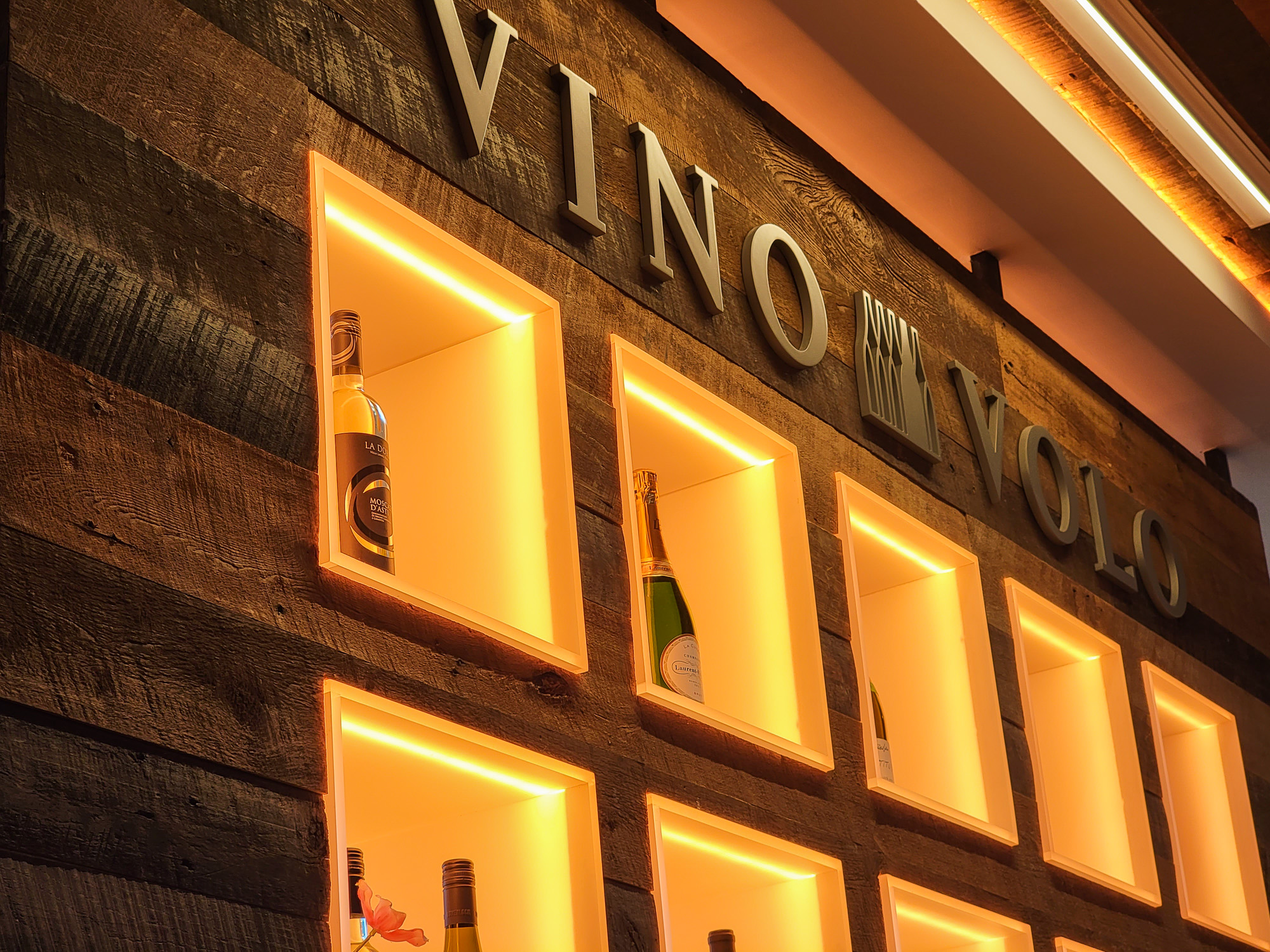 We walked into Vino Volo in Washington Dulles Airport expecting to be greeted with an overpriced wine menu of limited options as is common at, well, virtually every bar that has ever existed in an airport anywhere.
To our surprise, the wine list, both by glass and by the bottle, was quite extensive and, dare we say, intriguing. Most major wine regions from around the world were represented in some capacity, with many in the wine by the glass menu, and we recognized some of our favorite producers from the likes of Washington State, the Douro Valley, and more on the shelves (sadly, those were all for bottle sales, but stocked they were!).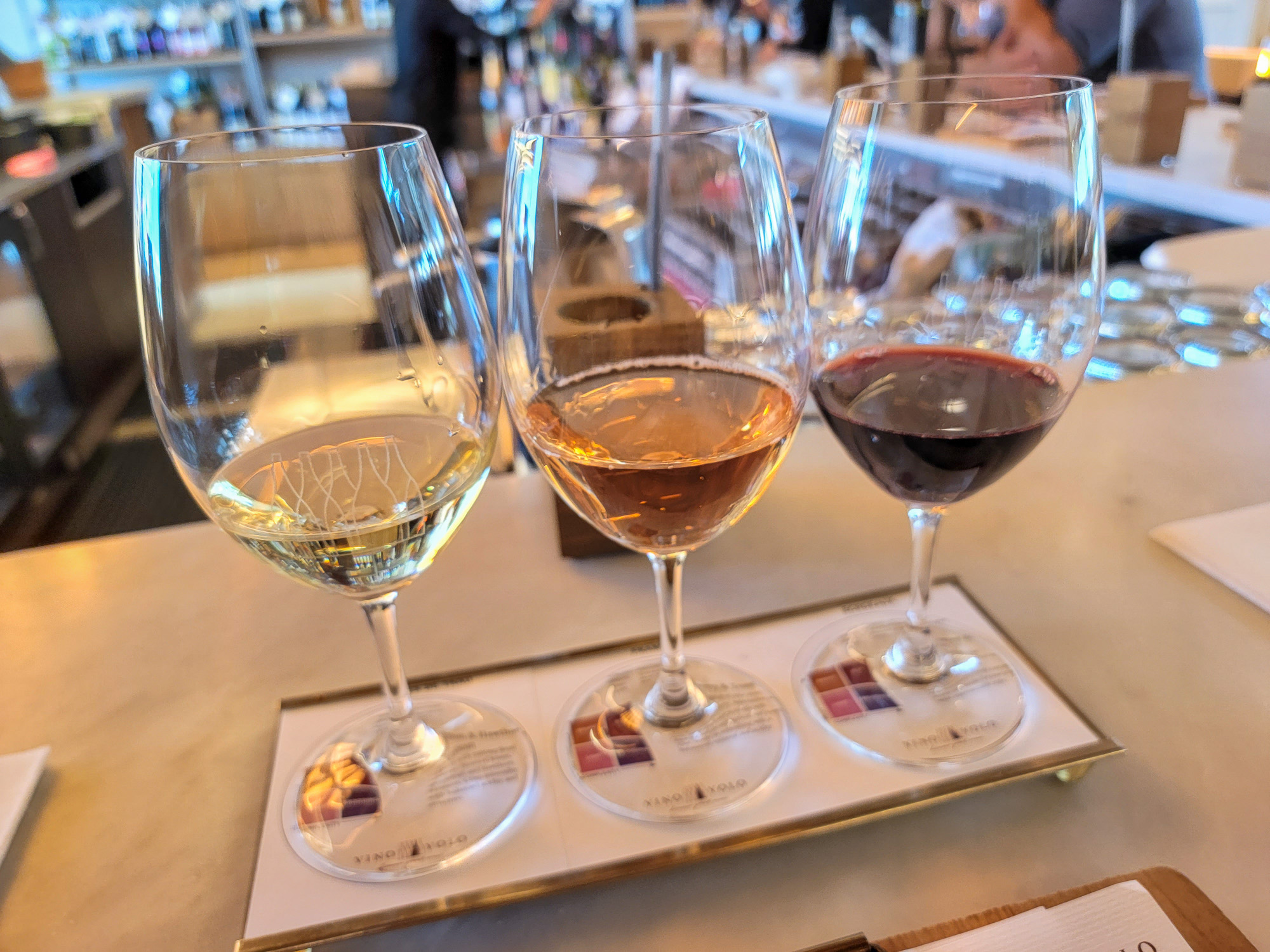 The wines by the glass menu at Vino Volo was split up into about nine sections with themes like Reds Around the World, California Kings, Passport to France, Summer Vibes, and Captivating Cabs to name a few. Each section contained three wines within the category all at variable price points (in 2023, Reds Around the World ranged from $15 to $16 a glass whereas the more expensive California Kings and Passport to France ranged from $16 to $23, and even a bottle of Caymus could be found available at $36 a glass).
What was perhaps the most interesting of all was that all of the themed sections had the option to buy a flight of all three, at a price point that amounted to roughly an average of the three glasses outright, and made for an interesting option for someone like me who wanted to try a bit of everything.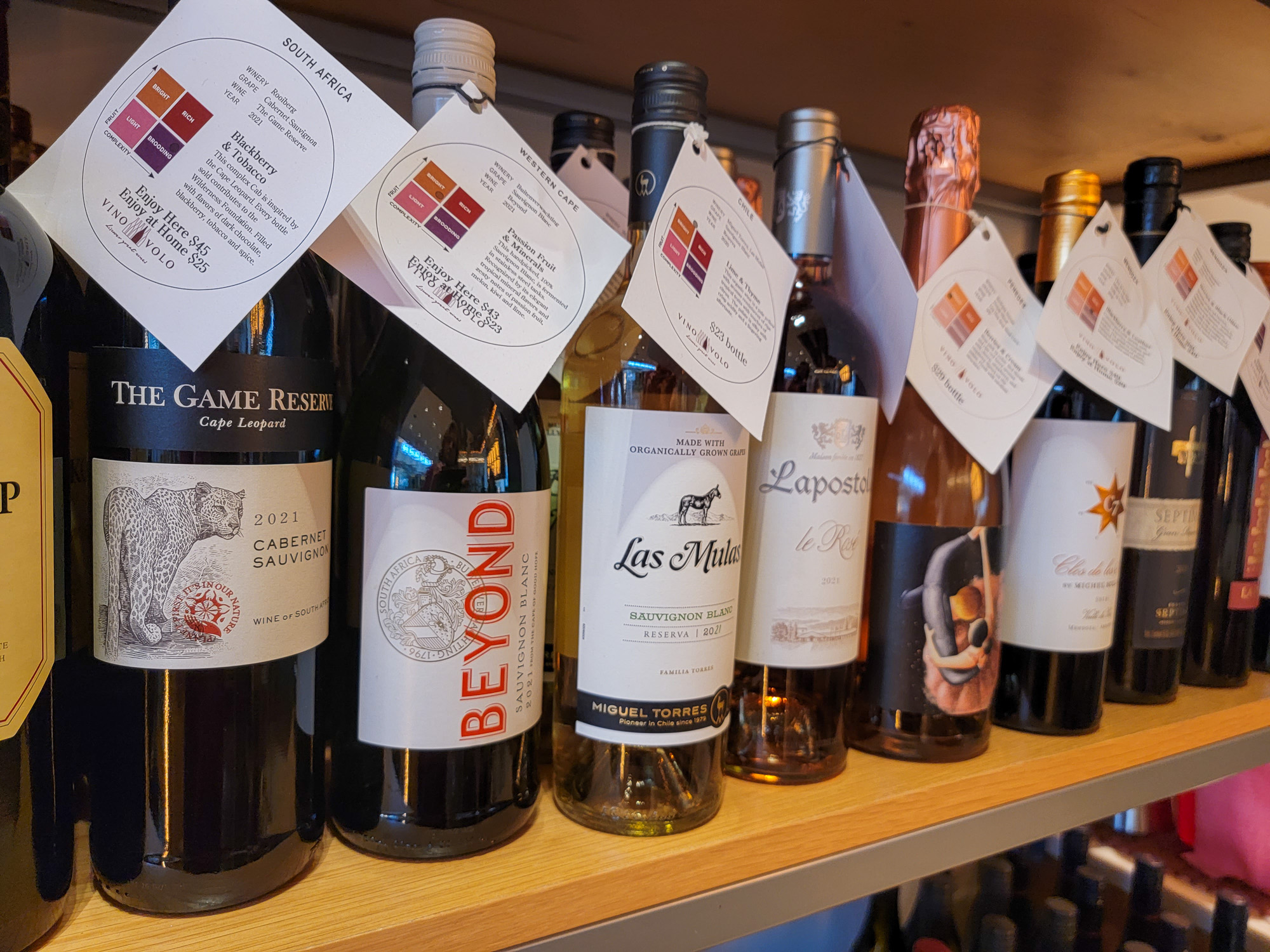 Three delicious wines that amount to a full glass all for about $16? You know what, I've certainly had worse at an airport before.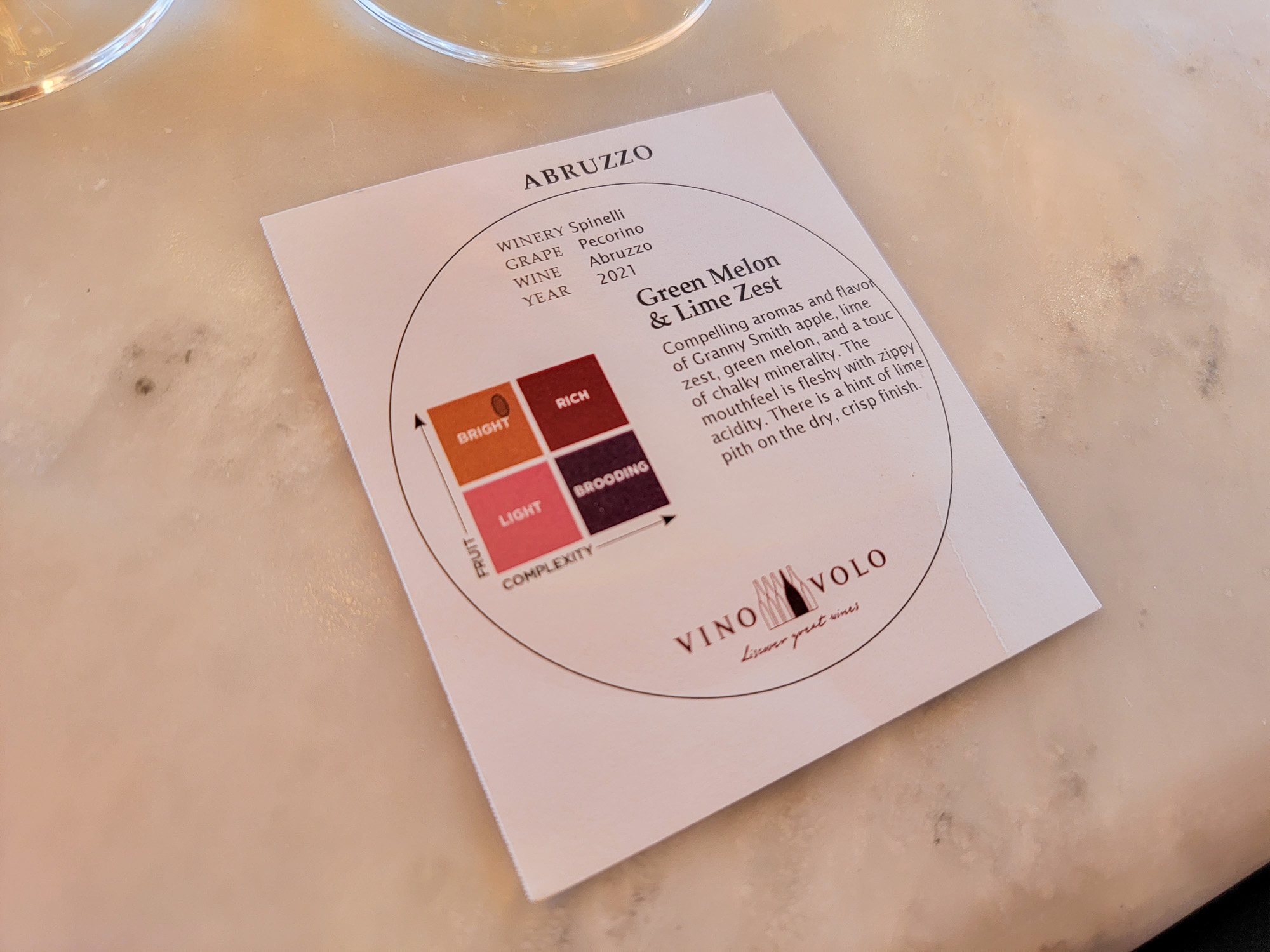 If this wasn't exciting enough for us, one of the other unique features you get at Vino Volo is a small placard describing each wine when it is served for you (these were also tagged on almost all of the bottles for sale, too). We got one for a single pour of a Pecorino as well as for each of the wines in my flight- a nice touch to learn about elements of a wine you may not be familiar with.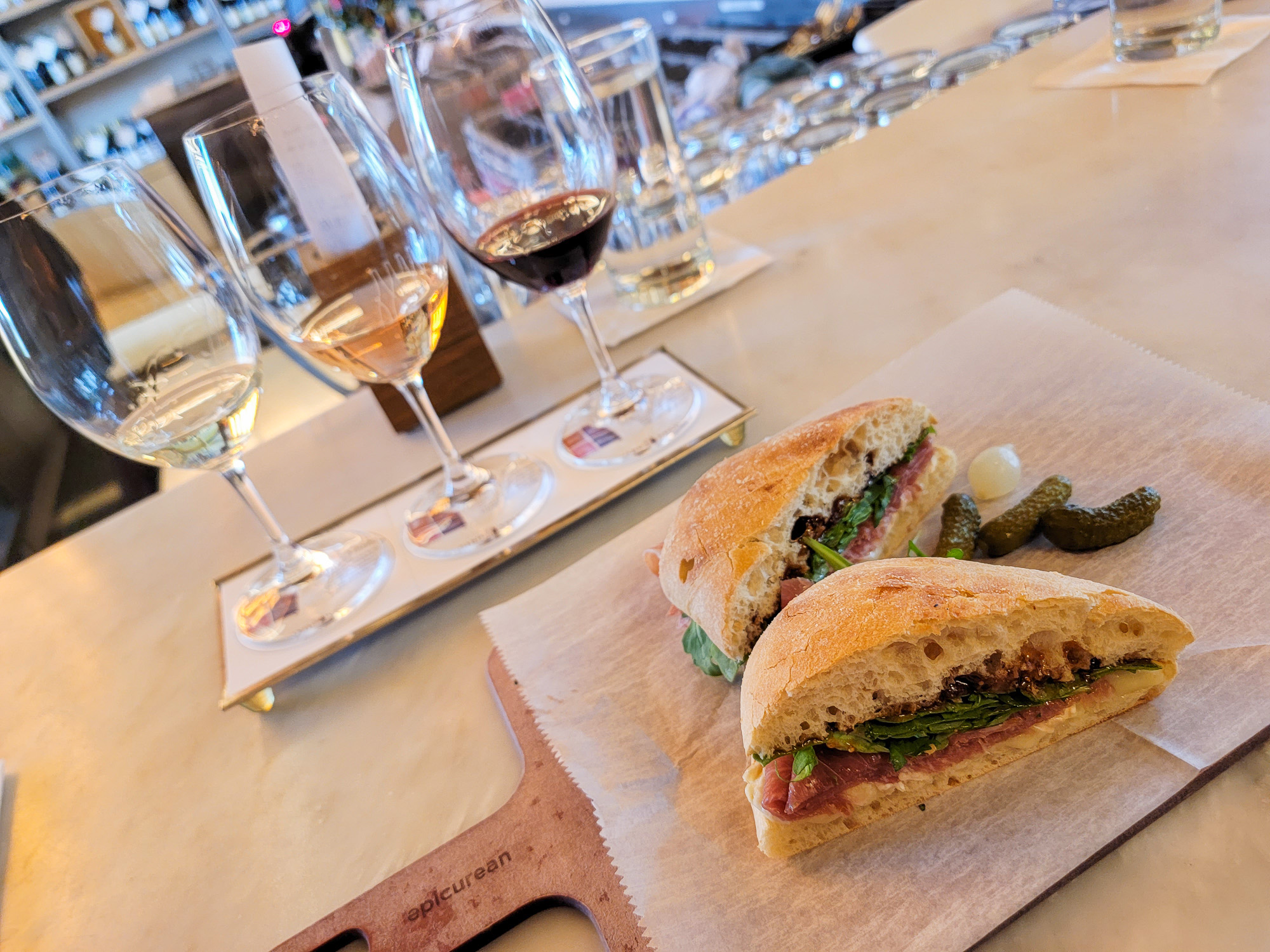 On the food side, we decided to only split one sandwich as we had planned to eat later on but were pleasantly surprised when the fig, prosciutto, and brie sandwich was enough to split for the two of us. I wouldn't say it was enough for a hearty dinner before a red eye but would have been enough for an ample lunch for two.
The flavors of the sandwich felt like they were crafted nicely to go with wine, and admittedly came at a slightly higher price point than I would've liked had we not been in an airport. In that regard, the sandwich came out competitively priced with other chain restaurants found in the terminal nearby.
Overall, I have to admit I was pleasantly surprised with Vino Volo not only for its variety but also its price point. Yes, you expect to be gouged in an airport, but to find that the wines were more or less in line with traditional restaurant pricing for the respective quality was a surprise.
Although I may always be biased towards bulk Cava at the lovely price point of free when available in an airport lounge, when it comes for paying for good wine, we got just that at Vino Volo. Now to just be able to justify adding that exquisite Quinta do Portal 20 Year Tawny to my carry-on.
Vino Volo can be found at several airports around the USA. We visited the location inside Washington Dulles for this review.