Last Updated on August 5, 2023 by Jeremy
Disclaimers: We use demographic data, email opt-ins, display advertising, and affiliate links to operate this site. Please review our Terms and Conditions for more information. This website is intended for those of legal drinking age in your jurisdiction.
If you are looking to take a formal wine education course, odds are good you've come across the Wine And Spirit Education Trust– or WSET for short. This London-based school has programs for wine, spirits, and even sake that are taught by instructors all over the world.
One of the highlights of WSET over other courses is that the material is presented in a way that is friendly to both consumers and those employed in the industry. So whether you're looking to increase your knowledge for personal use or need to learn more for your job, WSET will deliver on both ends.
As Angie and I are past students of WSET Level 2 in wine, and I have completed Level 3 and WSET Diploma (often referred to as Level 4), we thought it'd be appropriate to break down what you can expect in each level. This should not only help guide you on which level you may want to start at (as we skipped Level 1), but also give you an idea of how far you may wish to go based on your interest level in wine.
Let's get started discussing WSET Level 1!
Note: Test material and structure can and does change over time. I took and passed Level 2 in late 2020, Level 3 in early 2021, and WSET Diploma in 2021-2023.
WSET Level 1 – Great for Beginners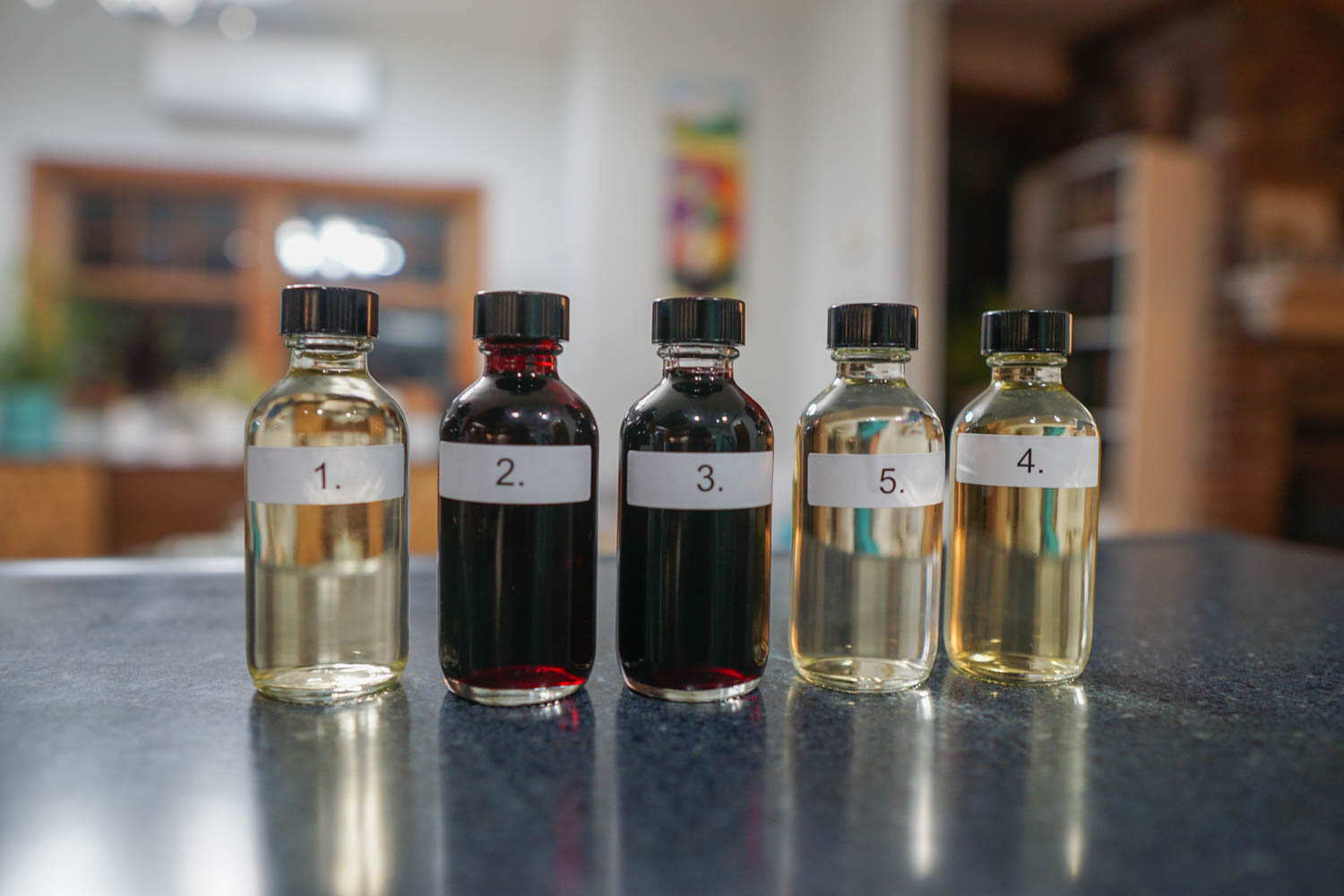 To put it simply, WSET Level 1 is perfect for those who consider themselves new to wine and want to start with the fundamentals.
In Level 1, you take a rather broad look at the various parts of a grape, how and where they grow, food and wine pairing concepts, and introductory level details on roughly a dozen grapes and a half-dozen regions in six hours' worth of lessons (generally in just one or two sessions). It is quick and simply a broad introduction into wine topics all consumers should be aware of.
This level is good for those who want to learn more about wine but simply don't know where to begin. If you have the mindset of white wine for fish and red wine for meat but cannot articulate why that is recommended (or go into any more detail from there), Level 1 is for you to cover the basics. If you have been to a few wineries around the world, can fumble your way through tasting a glass including identifying core elements like acidity and tannin, know basic principles of how wine is made, perhaps even read a wine book or two (like Wine Folly), and like being challenged, you may find that you can jump into Level 2 straight away.
Personally, we met many of the above points and did not feel like we missed anything whatsoever by skipping Level 1. But if you feel like you may be lacking in some of the above categories, you may want to start with Level 1 just to be safe as Level 2 can only be defined as robust.
WSET Level 2 – A Bit More In-Depth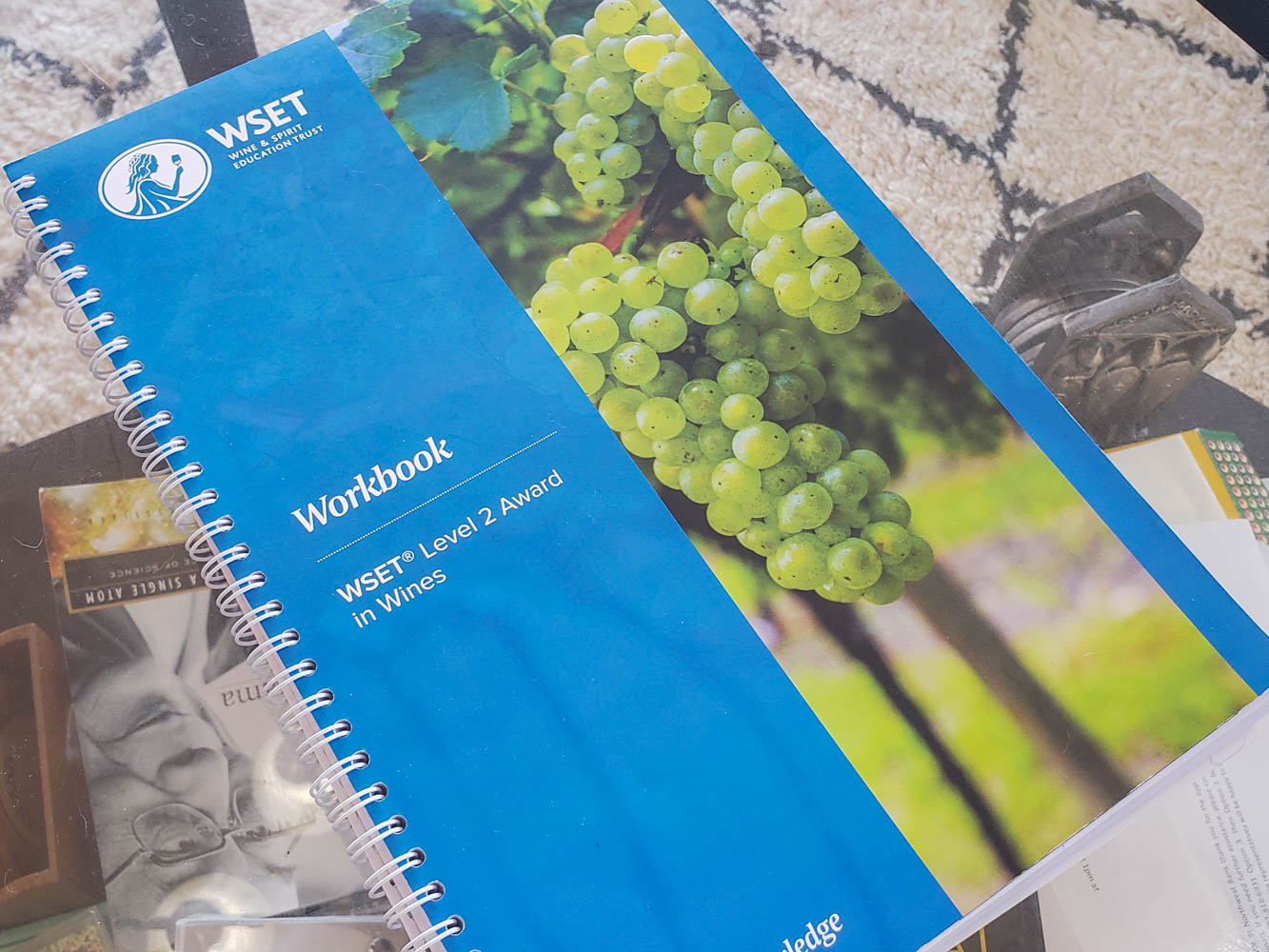 In progressive levels of WSET, you start looking at the world of wine with more and more detail. The structure of each level is mostly similar, but higher levels cover more geographies, more grapes, and more details in any given topic. This means more parts of the grape, more on how and where grapes grow, more on food and wine pairings, and diving into roughly 30 unique grapes and 70 or so regions with 16 hours' worth of lessons (generally in about eight sessions).
If you note the lesson time nearly triples, which means a significantly longer course, more wine samples, and a solid jump in price as well. This may give some a moment of pause as the cost is fairly hefty.
To us, WSET Level 2 is good for those who want a firm foundation in wine. If you enjoy a bottle of wine multiple times per week and like to read about the wine regions or grapes along with opening the bottle, we're talking to you specifically. In Level 2, you'll get a good grasp of the kind of wines you like, plus why you like them. You will walk away being able to discuss many aspects of the wine-making process and how all of it translates to flavor in the glass in front of you.
I entered the course knowing I liked Riesling, but I walked away being able to articulate why I've always been drawn to Riesling from Alsace, France, specifically. I can also now tell you why I rather like South African Chardonnay and New Zealand Sauvignon Blanc, too. Not only that, I can discuss where those grapes grow well in both of those countries and why the geography and climate are suitable for those grapes as well. As I said, Level 2 is robust.
To finish this one, we wanted to sum things up with a quote our instructor would repeat regularly. "Level 2 teaches you what you didn't know you didn't know about wine." It is the perfect sentiment. You won't walk away being a universal expert, but you will know how to approach wines logically, talk with some authority, and be able to think about wines not discussed in the class critically. For that, it is a great option both for engaged consumers as well as those entering the wine industry in a business capacity.
WSET Level 3 – A Robust Course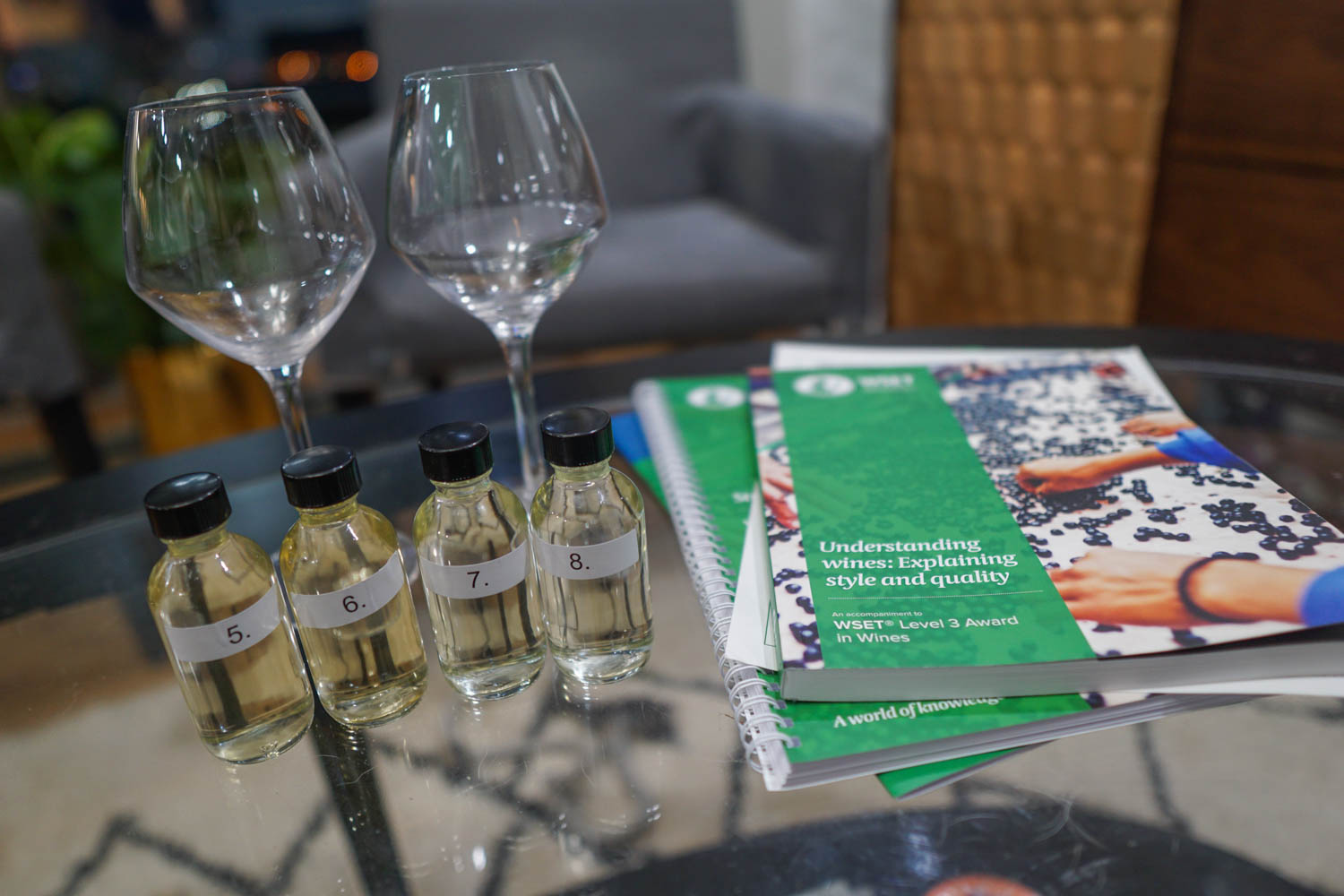 If you make the jump from Level 2 to WSET Level 3, you're going to amp up your knowledge significantly. As mentioned in the previous section, the structure of Level 3 isn't really much different from Level 2, but simply has more of every category. While we estimated that Level 2 covers 30 unique grapes and 70 or so regions, Level 3 covers roughly 100 grapes and 150 or so regions with 30 hours' worth of lessons.
Once again, this means an increase in the total number of sessions (roughly 10), more hours per class every week, and, of course, an even higher price point that for us was north of four figures USD for a live class with wine.
Level 3 is where you may pause unless you plan to work in the wine industry or are an extreme wine enthusiast. Think a bottle-a-day enthusiast with a growing home wine cellar despite that consumption rate. This course is everything you learned in Level 2 with its intensity multiplied several times over.
This is not to say that lesser enthusiasts shouldn't consider Level 3, but just that the price point may give some a reason to pause, especially when Level 2 has already taught you the base structure on how to approach learning about wines. If you were self-motivated, you could just as easily apply the logic learned in Level 2 to new grapes and regions and be in the ballpark with reading outside resources (e.g. wine books or blogs like ours). That being said, I love Level 3 as it simply provided more in the structured WSET format- especially around the Systematic Approach to Tasting.
If you wish to take this level, we also have to admit that you should take Level 2 first unless you have a comparable certification from another wine school already. WSET does not require completing Level 2 before jumping into Level 3, but it is highly recommended for many reasons.
Level 3 is information overload, and if you are not familiar with how WSET presents (and tests on) the information, you will be doing yourself a disservice by starting here. Most instructors assume you have the base knowledge from Level 2 (including understanding the course structure), so you won't be given any breaks if you make it your starting point- some material is glossed over quickly in this respect. To put it bluntly, start at Level 2 unless you have other certifications elsewhere.
WSET Level 4 – Likely for Professionals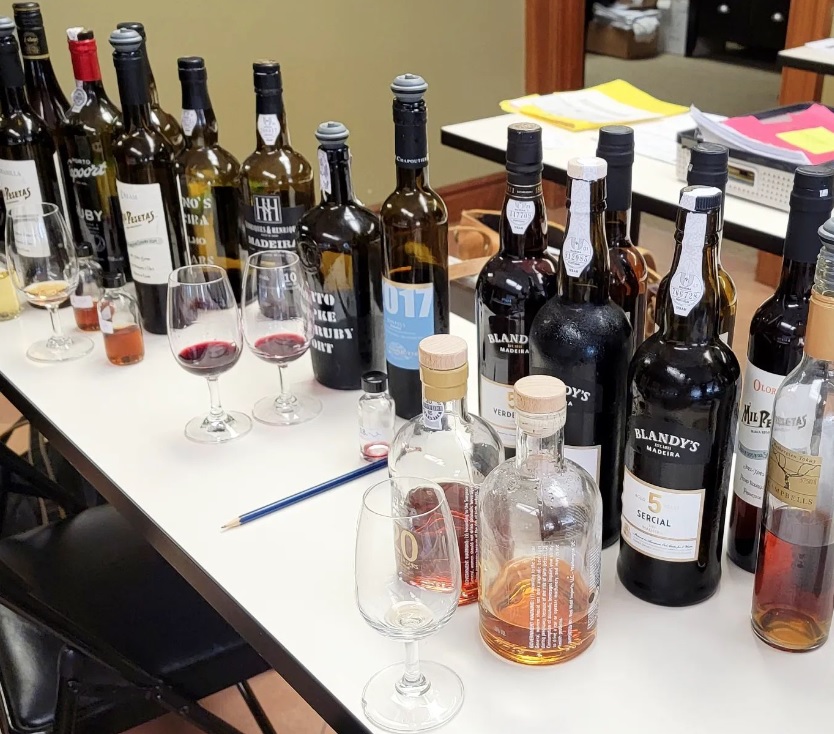 For those who wish to pursue WSET Diploma (Level 4), we would caution against doing so unless you work in (or have a clear path to work in) the wine industry. The main reason for this is that this program includes six individual modules that must be completed, takes 18-36 months (or more), and has a solid price point attached, which easily exceeds five figures USD between the course, travel costs if you aren't close to your school for the WSET exams, and of course wine.
The six modules include wine production, wine business, wines of the world (still, sparkling, and fortified are individual modules), and an independent research assignment. If these topics sound familiar, well, you'd be right- most are covered in Levels 2 and 3. But where you may only spend one session in each level on, say, fortified wines, Diploma has an entire module structured around the topic that spans several weeks.
Can someone with a passion for wine pursue Level 4 simply for the knowledge- of course. Part of my intention to move onto WSET Diploma is purely for knowledge. But if you have five figures at your disposal, you could also use it to build a wine cellar and stock it with great wine purely from your Level 3 knowledge all the same. As such, to move on to WSET Diploma you may want to stop and ask yourself one question: Why do I want to take this course?
If you don't have a good answer, you may want to stop at Level 3. And no, simply being able to use DipWSET post-nominal after your name in an email signature doesn't count as a good reason. Sorry.
For me, wine is a passion and a budding career choice via this website. That being said, my background is in chemical engineering and I am a self-employed blogger. So I am using wine as a resume builder if I will ever need to return to the field outright as I, quite honestly, never liked what I did in the past. So while mine is mostly personal for now, there is a career element involved as well. If you don't have this component, you may want to stop at Level 3.
When in Doubt, Take a Practice Exam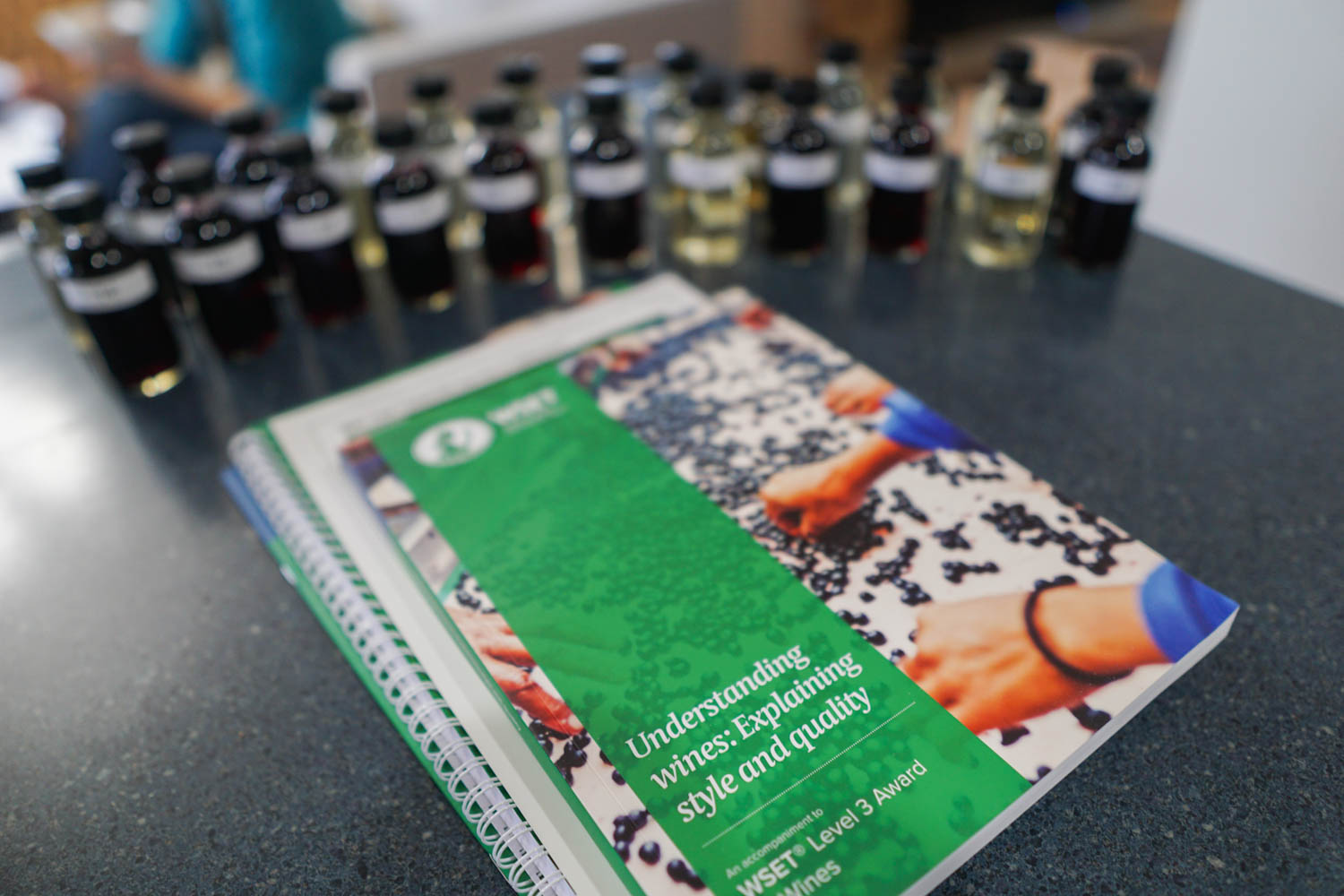 In a few sections of this article, we noted that it is possible to skip lower levels of WSET. We skipped Level 1, and WSET does allow for you also to skip Level 2 even if we advise against it (they do not allow anyone to skip Level 3 and go straight to Diploma, however). If we had to estimate, we'd say each progressive level of WSET has about 3x-5x more material which also increases each level's complexity/difficulty accordingly.
To repeat a point we made earlier, skipping Level 1 and starting with Level 2 isn't awful if you have some wine experience. But you would also need a compelling reason to skip Level 2 (like completing an equivalent course from another school). Apart from this, there would be few cases (if any) where we think students should skip straight to Level 3- it is intense.
Even with this statement, we recognize that our above anecdotes may not be clear enough on who should skip Level 1 and even Level 2. When in doubt, you should take a practice exam for both the level you want to skip and the level you wish to enter. So if you want to skip Level 1 and move on to Level 2, take practice exams for both and see how you do.
If you get most of the questions right on Level 1 (> 70% is passing on an official exam) and miss many of the Level 2 questions, it would be pretty clear that you could start in Level 2. If you do not get > 70% on Level 1 and are completely overwhelmed by Level 2's exam, you may want to consider starting at Level 1 to start with a better foundation.
We did this, passed Level 1 easily, and got roughly 50% of the questions right on a Level 2 practice exam which is borderline failing (you need 55% here to pass). It became pretty clear at the start that we had a firm understanding of tasting wine, storing wine, and wine production principles but lacked an understanding of specific varietals and their geographies/growing conditions. As such, our answer was clear- we started in Level 2 and didn't look back. By the end of Level 2, we both passed the exam with a 100% and 98%, respectively, so we very clearly made the right choice.
Good practice exams can be found in the specifications for each level of the course on WSET's site (Level 1 linked- scroll partway down to find the Specification PDF link and check out the respective specifications in higher levels for more). WSET enthusiasts have also created unofficial practice tests that you can find online. A few can be found here and here. It is worth noting that course structures can and do change so unofficial sources may not be the most accurate pending when they were published.
From there sit back, enjoy the ride, and don't forget to study. WSET is a rewarding journey and no matter what levels you take, be it just Level 1 or multiple courses all the way through Diploma, you'll be learning many great facts and skills you can enjoy for the rest of your life.
Now who is ready to pop open a Cote-Rotie or an Amarone della Valpolicella and talk about them with some authority? I know we are!
Have you taken a WSET wine course? Comment below to share which one(s) and what you thought!
FAQ About WSET Certification Courses
I like wine but am bad at tasting wine, should I take WSET?
Yes! Part of the WSET certification program is focused on their Systematic Approach to Tasting (SAT) and will teach you how to properly taste wines and identify flavors and aromas. Not only will you see fast improvement in your skills, tasting new wines is the best part of the courses!
Does completing a WSET course make me a sommelier?
No, sommelier is a job title. Those who pass the WSET exam can say they have received the respective WSET Level award only and recipients of Diploma (Level 4) can use the DipWSET post-nominal after their name. Higher awards may help improve your resume to get hired as a sommelier, but it will not make you a sommelier outright.
Other programs outside of WSET offer "sommelier courses" and these typically have more robust elements on serving wine in a commercial setting. We view the word sommelier as a job title only.
How much does a WSET wine certification course cost?
Prices of WSET courses vary by location and whether they're live (with an instructor) or self-paced (typically without wine samples). At the time of our taking the courses in 2020/2021, a live program for WSET Level 1 was about $300 USD, Level 2 was about $700, Level 3 was about $1,200, and the individual modules of Level 4 ran between $300 and $2,400 with a total all-in price starting at about $7,500. Fees required to buy additional wine for studying and travel for in-person exams is not included in these estimates.
Is WSET worth the cost?
That depends on your goals. Levels 1 and 2 are priced rather appropriately for those who wish to dive into wine and learn fundamentals. The inherent length of Level 3 and WSET Diploma increases the fees accordingly and might be more alluring to those who wish to work in the wine industry overall. In these cases, the courses may be considered an investment into your career as a means to justify the price and time commitment. If you cannot answer "why do I need this?" here with enough confidence, then the answer may indeed be no.
Do WSET courses include wine tastings?
It depends. Live courses conducted in-person generally include wine tastings as part of the class. Online wine courses conducted live with an instructor may include wine tastings, but it could vary from school-to-school and if they offer shipping for those who are not local (often at an additional fee). Online courses without a live instructor are generally pre-recorded videos and do not have wine included as there is no instructor to taste the same bottle with you.
Should I take a WSET class in-person?
Yes! In-person classes are highly recommended for WSET certifications- especially in WSET Level 1, 2, and 3. Part of this is to calibrate your palate to a trained instructor, but also to receive wine samples for tasting and also have the ability to ask clarification questions. Some schools offer online classes with live instructors as well but it is worth checking that wine is also included with these. If possible, we highly advise paying a bit more to get curated wine samples with the courses- you simply have the chance to learn more through these first-hand tastings.
How hard are the WSET exams?
It varies based on what test you receive on examination day as some are inherently more challenging than others. The exams for Levels 1 and 2 consist of multiple-choice questions only and have a fairly high pass rate. Level 3 features multiple-choice, essay (short answer), and blind tasting exams and students must pass all three to be awarded the certification. Diploma is a mix of essay and blind tastings and most modules have a pass rate for theory portions of around 50%- it is no joke!
Exam tip guides for WSET Diploma can be found at the following links: D1, D2, D4, D5, and D6. Commentary for D3 (Wines of the World) will be included after I sit for the exam in May 2023.
Have any more questions about the WSET courses not covered above? Comment below to share and we'll get back to you right away!