Last Updated on September 22, 2023 by Jeremy
Disclaimers: We use demographic data, email opt-ins, display advertising, and affiliate links to operate this site. Please review our Terms and Conditions for more information. This website is intended for those of legal drinking age in your jurisdiction.
The WSET wine school program includes four levels ranging from introductory Level 1 to mastery Level 4, also known as the Diploma level.
The final level is a two-year wine program that takes an intense and focused dive into the world of wine, from grape growing and production to business and sales with everything in between.
After completing all six modules of the WSET Diploma program, I have some thoughts on whether or not this one was worth it in the long run.
Note: I completed WSET Diploma in 2023 and passed the program with merit.
What is Included in WSET Diploma?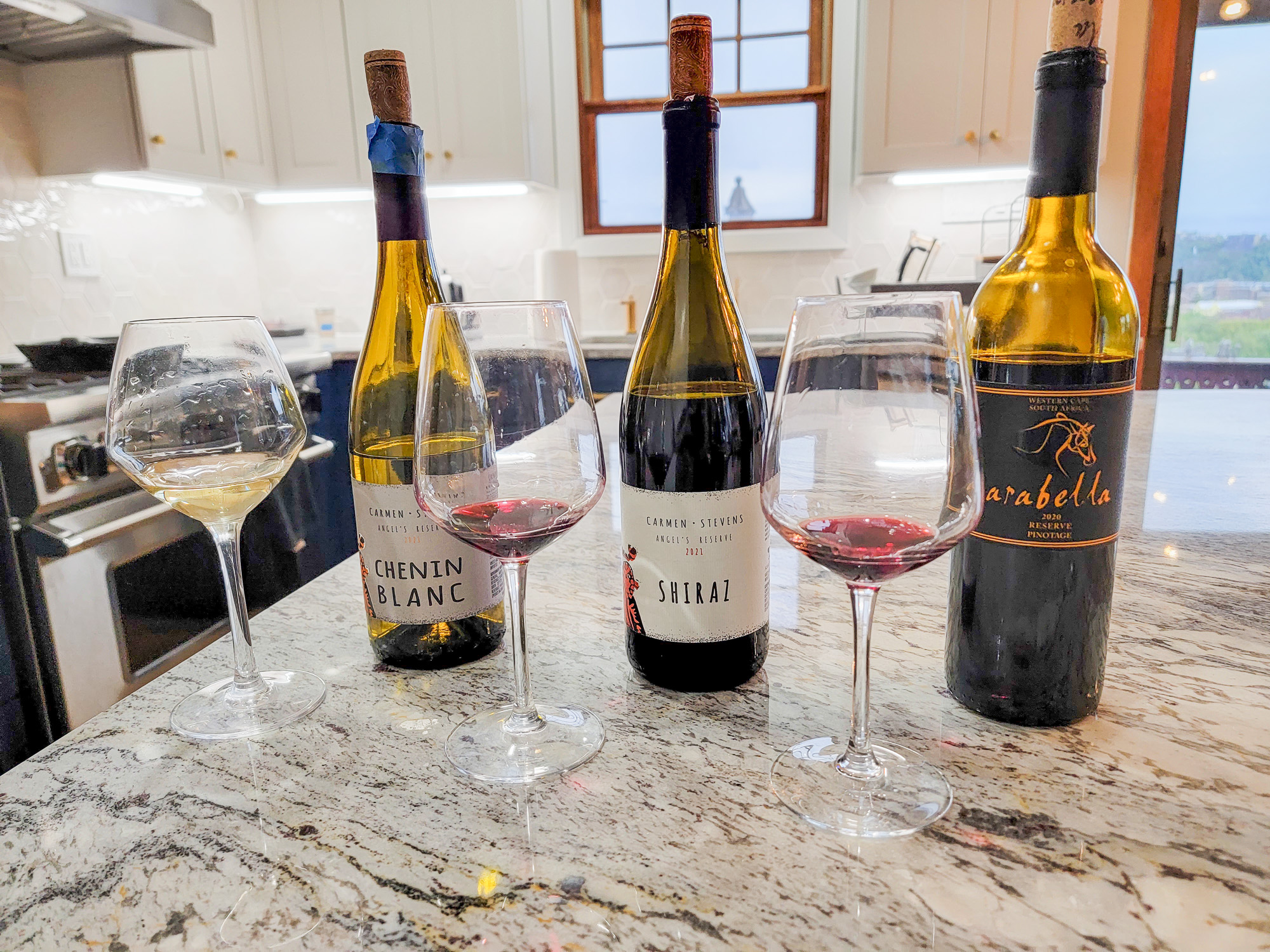 The WSET Diploma program includes six modules that run anywhere from about six to eight weeks to four months in length. They include the following (click the respective links to read our full articles reviewing each module individually):
Students in the Diploma program must take D1 and D2 first and can move into the remaining four modules at their leisure. This allows students to better understand all things wine production and business while tackling the topically focused modules of still, sparkling, and fortified wines with relevant knowledge in hand.
WSET offers these courses in two distinct styles- both hosted via local schools (called APPs), where students must travel to take the exams for all modules except for D6. The first style is a self-paced version, typically with pre-recorded videos from an instructor from WSET's London headquarters. The second style is either an in-person or online and live style format with instructors from the local APP, which often includes wine samples to prepare for tasting exams, too.
Prior to the COVID pandemic, many schools only offered the "live" classes in person, and students, like me, who did not live within a driving radius of a school, would likely have to rely on the self-paced format. A silver lining to the pandemic is that many schools moved to conduct Zoom classes to include students from around the world, and some (like Capital Wine School in Washington DC where I took my class) would even mail wine samples for tasting with a nominal fee.
As I started my wine journey during the peak of the COVID shutdowns, this worked in my favor. Learning from a live instructor for theory and tasting was incredibly impactful for my overall experience. I ask a ton of questions, and for the price of the program, I certainly got my money's worth. Having to drive ~4 hours to Washington DC for five exams did offset that in a hurry; however, as I am pretty sure I spent about $4,000 on hotels, food, gas, and tolls over my five trips.
That said, I quite enjoyed the format of these courses as they allowed you to take a really deep dive into focused wine topics. D3 was an outlier if only because the book featured so much material that I'd say it was more significant than the other four book-based modules combined. Mastering that module in its ~four-month period was such a challenge that I would almost call it WSET Level 5 in terms of an intensity jump.
There is WSET Diploma, and then there is WSET Diploma D3. Yes, it is killer, and everything you read about its insanity is 100% true.
Still, I walked away from WSET Diploma with a greater level of knowledge and appreciation for all things wine than I ever thought I would have, and overall I am rather pleased to have gone through the journey to increase my wine knowledge over simply reading tech sheets and wine books.
WSET Diploma vs. Level 3 – How Are They Different?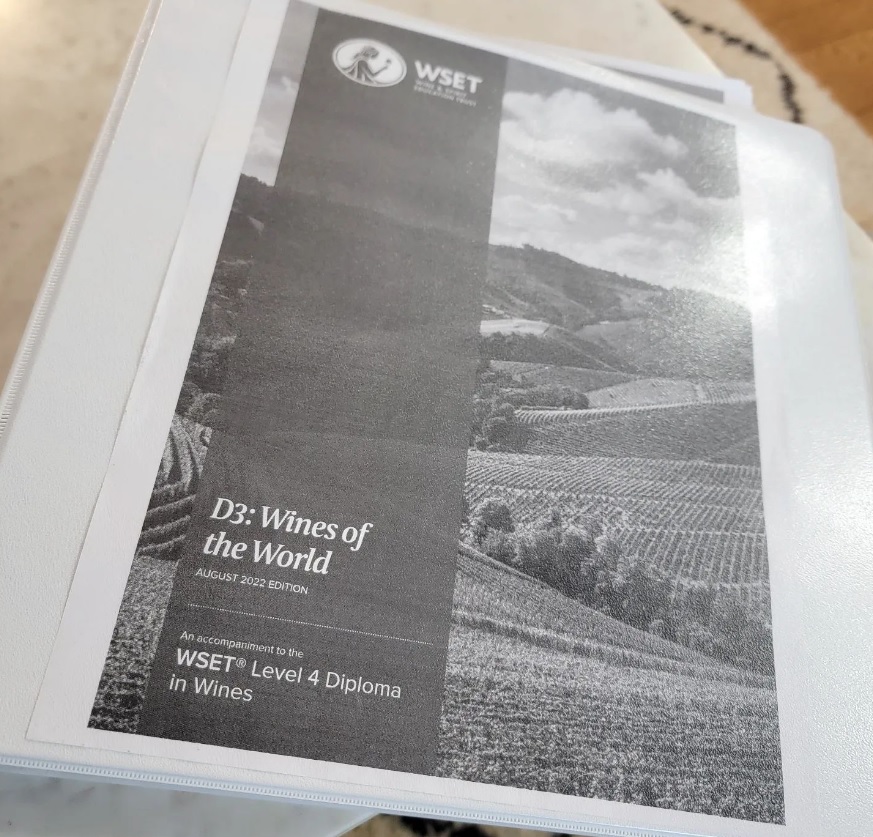 In each of our module reviews (above), I always tried to look at how the material in any given module compares with that covered in Level 3. While I will not get into that level of depth in this article, I still wanted to touch base on it all the same as those looking to get into WSET Diploma are required to have completed Level 3.
The theme I keep going back to in thinking of this one is depth vs breadth.
Apart from module D2, Wine Business, the vast majority of themes covered in WSET Diploma are not drastically different from Level 3. The categories of topics that can be discussed in the world of wine are, naturally, limited. You touch on many of these in Level 3 be it the impact of soil, sun, water, and wind on grape growing; soaking, maceration, pressing, blending, and more on winemaking; and of course qualities of wine, who buys them, and more within the sales process.
I'll fully admit that the business components are perhaps the one element that features greater depth in WSET Diploma, and D2 and its corresponding commentary in D3, D4, and D5 were all new to me.
But while Diploma does not necessarily go into greater depth of any given category outside of business elements, it has greater breadth- there is simply more of everything.
More grapes. More regions. More wines. More business. More of everything.
I never really took a count, but if I were to try to quantify this into a number, I'd say take everything you learned in Level 3 and multiply it by a factor of five. While the depth may be, say, 25-50% more, it is the volume of all of the components mentioned above that makes WSET Diploma the robust course that it is.
As such, this course's difficulty is less about the type of material that is covered and more about the sheer scale- particularly because the exams may ask anywhere from three to five questions on any topic they want. Those who can memorize volumes of material best will have a much easier time here because, at the end of the day, passing all comes down to what questions are asked and how well you retain information on those focused and, quite possibly, random elements.
Thankfully, if you enroll in WSET Diploma, we have exam tips posts for every module to help with some of this. Check them out for the D1 exam, D2 exam, D3 theory exam, D3 tasting exam, D4 exam, D5 exam, and even the D6 research paper at these links. If you are on the fence about whether or not you think you can pass these almost impossibly difficult exams, you may want to read all of those articles before committing in addition to our reviews.
That said, for those who jump into WSET Diploma, you will be going on a wild ride with an absurd volume of material on your ~2-year journey!
From the start of my D1 course to my final day of exams in D3, my WSET Diploma journey was 21 months- assuming I passed the final two tests, at least. If you include the ~12-week wait for exam results, and the assumption that I passed, then I will have, hopefully, completed WSET Diploma in exactly two years.
While it is possible to finish the course slightly faster, as I skipped a few sessions for financial reasons, most students take a fair bit longer than I did.
Is WSET Diploma Worth It?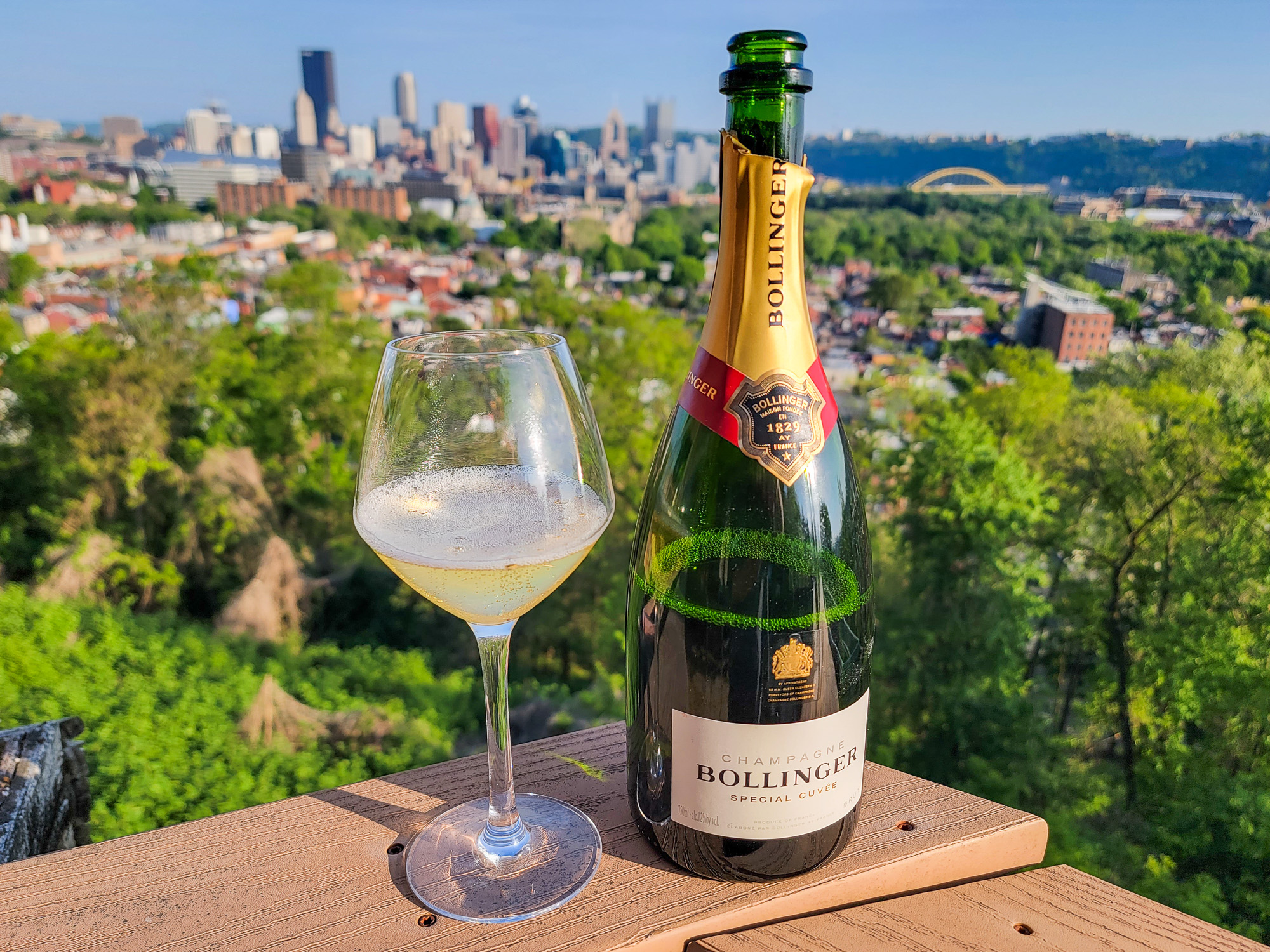 Ultimately, I am torn on whether or not WSET Diploma is worth it. There are an untold number of caveats that could modify this question, and each would have a unique answer.
Let's cover some of the biggest ones to address this question.
If you are working in the wine industry and want to further your knowledge and possibly use WSET Diploma as a resume booster, I'd say yes, the program is clearly worth it. The reputation of both WSET as a program and WSET Diploma as the pinnacle are known worldwide and can open several doors for those in the industry.
I saw this firsthand after completing Level 3. A bar manager I know offered me a job on the spot without even knowing if I had service experience (I do not, nor was I looking for a job). Those who work in the industry should have Diploma on their radar as a way to stand out from the crowd if advancement is a possibility for your role. I recognize that many jobs may not have this upward momentum, which could influence your consideration, too.
But if you have an engaged employer, especially one willing to sponsor the program's cost, and can use the program for possible career advancements, I'd be hard to say no to the prospects here.
If you are a casual wine fan and want to enter the industry, I'd also consider saying yes for the same reasons. I'd be a hypocrite if I said otherwise since I mainly joined the program to 1) further my personal knowledge, 2) improve my credibility as a wine expert online, and 3) have in my back pocket if I ever wanted to work in the wine industry outside of this website. I am a chemical engineer by trade and having WSET Diploma in my certification lineup should, in theory, open doors at a winery if I ever needed to.
Will having a WSET Diploma on its own get you in the door without any further experience? That depends on your other skills, of course, but it still isn't a bad thing to have. So here, I'd give it a solid maybe. That said, I would argue you need at least one or two more reasons to make that justification- I just won't argue on what those may end up being.
If you are a casual wine fan and simply want to take the course to increase your knowledge, I have the most hesitation.
Part of this is simply because Diploma is an extension of Level 3 in terms of providing breadth over depth. You're simply being exposed to more material outright. Where can you get more material? In books, on the internet, via other specialty courses, etc. The only unique thing about taking Diploma is being able to study with a teacher (or teachers) who are incredibly more knowledgeable than you.
Did I learn more from this course due to its structured format over, say, reading a book? Absolutely. Am I a better taster because I studied under several Master of Wines or MW candidates? Yes on that, too. Could I have just picked up a book and bought a ton of wine, studied myself, and had the same end effect? Possibly- although I must admit that the course structure helps me the most over just casually reading a book, website, or tech sheet. (See: engineer.)
The other part is due to the cost. The six modules, plus associated wine tastings and, if you're like me, travel costs to take the exam, easily push this one well over $12,000 USD for most students over the course of the two-year program- and that is before all the wine you need to try to "study", too! In fact, I ended up spending about $16,000 all-in by the time I was finished and, I don't know about you, but that could've also bought a lot of books, cheaper specialty courses (say, country-specific ones), and, perhaps most importantly, a killer wine collection, too.
Is it worth it in this case? Well, that is up to you to decide. The answer for me was yes, and I really cannot say otherwise to anyone in a similar position. But if you had $12,000+ to spare for wine and already had a few other certifications, a $12,000+ wine collection doesn't sound too bad to me, either.
Overall, while I am glad to have completed WSET Diploma and feel like I have increased my knowledge of the world of wine significantly, I recognize that this course is not for everyone. Where you fall on the spectrum is really unique to you!
Have you completed WSET Diploma? Did you think the course was worth it? Comment below to share!