Published Jeremy. Last Updated on August 5, 2023.
Disclaimers: We use demographic data, email opt-ins, display advertising, and affiliate links to operate this site. Please review our Terms and Conditions for more information. This website is intended for those of legal drinking age in your jurisdiction.
If there was a module of WSET Diploma I was looking forward to, insofar as one can look forward to studying at this intense level, it most certainly was D5: Fortified Wines.
Part of this was because I simply adore fortified wines and was looking forward to studying (read: drinking), part was because I knew there was a ton I didn't know about fortified wine, and then also because out of all of the wine regions we've been to, the Douro Valley wineries (where Port is made) was one of our most recent trips prior to taking this module.
While it would be pretty easy for me to simply say that this module was rather intense, I do have to admit that I also walked away with a strong knowledge of all things fortified wine and no desire to drink them again any time soon as my consumption was, well, insane.
Note: I took the WSET Diploma D5 exam in June 2022. Test material and structure can and does change over time. I passed D5 with merit.
What Material is Covered in WSET D5?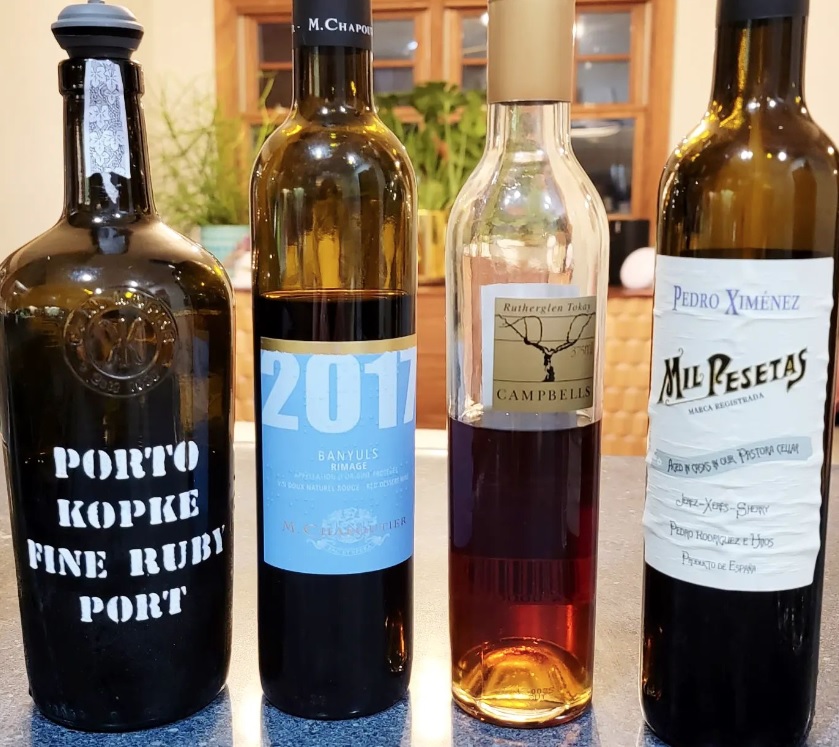 WSET Diploma D5 is all about fortified wines and the material is presented in a few key categories- fortified wine production, Sherry, Port, Madeira, Vin Doux Naturel (VDN), and Rutherglen Muscat.
Within each of these major wine categories, you are introduced to several styles that become the cornerstone of the course.
Sherry is expanded to include Fino, Amontillado, Oloroso, Pale Cream, Medium, Cream, and Pedro Ximenez to name a few. Port is expanded to include White Port, Ruby Port, Tawny Port, LBV Port, Crusted Port, Single Quinta Port, Age Indicated Tawny, Colheita, and more. Maderia features Sercial, Verdelho, Boal, Malmsey, Terrantez, and Rainwater. VDNs include several PDOs from around France like Beaumes-de-Venise, Banyuls, Maury, and more.
Take all this, plus respective age or quality classifications for each (when relevant), and you can see how this becomes a robust course despite only featuring a few core fortified wine categories.
The material is designed to give you an understanding of all things from grape selection and growing to winemaking and maturation as well as how all of these choices impact the quality of the final wine- one of the main goals of the Diploma level in any module.
I finished WSET D5 having a firm appreciation for all of these and thought the course itself was rather well done in all accounts despite the book being one of the shortest in the series. It forced me to learn about many styles of wine I had never tried before (more or less all VDNs and Rutherglen Muscat), go down the rabbit hole of wines I don't like very much (any non-PX sherry), and helped me get an appreciation for a style I knew a little, but not a lot, about and now truly adore (Madeira).
Not only that, I can now recognize almost all of these pretty well when blind tasting, and have a firm appreciation for when one is just average and another is very good or even outstanding- so the course met its intended target in many respects.
That being said, some chapters are a bit more sparse than others. VDNs and Rutherglen Muscat sections, for example, are rather lacking. A good example is that discussions outside of PDO rules for VDN are rather limited and require you to fill in some relevant details from things you remember from D1, D2, and even WSET Level 3. This is fine, of course, as some of the leaps needed here are what the Diploma program is teaching you to make outright, but you still may find it unexpected all the same.
That being said, because of how this book is arranged, if you have studied well, both in this module and in prior ones, the gaps fill themselves in easily and made for a rather enjoyable course all around.
How Does D5 Compare to Level 3?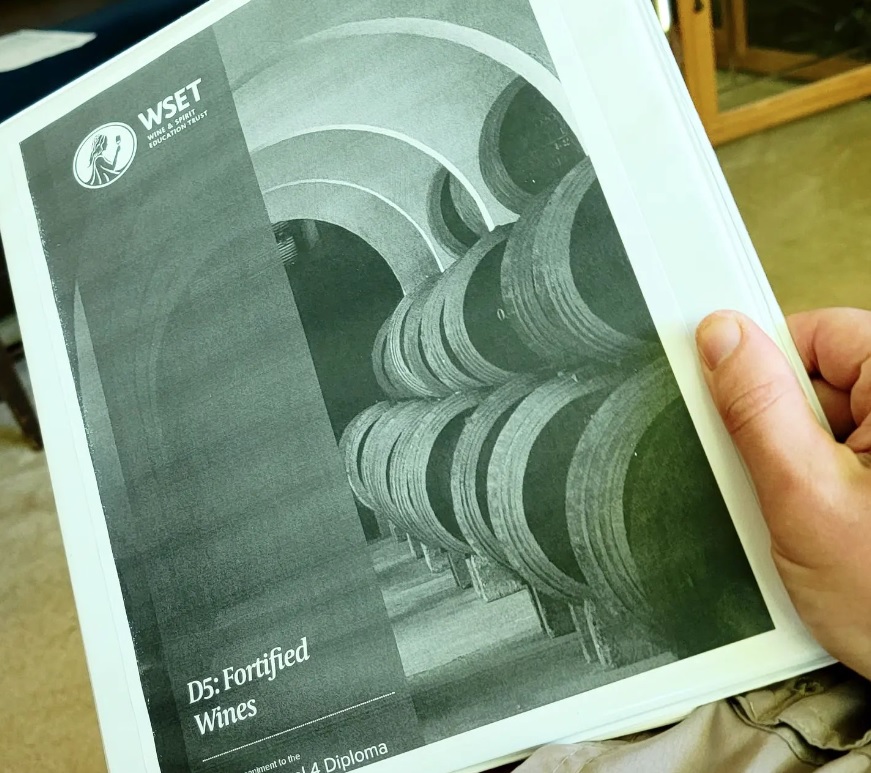 I have to be honest in that the material for fortified wines in Level 3 is sparse, and that is me being generous. The material presented isn't terribly robust and focuses strongly on Port and Sherry production with very minor discussions of Beaumes-de-Venise (a VDN from France) and Rutherglen Muscat from Australia. The latter are so minimal, in fact, that we've known students to simply ignore it for the purposes of the exam (which is ill-advised but is only highlighted here just to share how truly minimal coverage was in that module).
In Level 3, you learn a bit about where and how the grapes grow, a bit about the grapes used for these particular styles, and a little more about the production/maturation techniques for Port and Sherry in particular.
You will leave Level 3 with a decent understanding of styles like Ruby, Tawny, and Vintage Port and the seven main kinds of Sherry, but that is really all you get.
WSET Diploma D5, on the other hand, is a beast.
More or less, apart from new categories of fortified wine (Madeira) and more styles of known categories (several more PDOs for VDN and more styles of Port in particular), this one is all about depth.
Instead of simply learning that Port is X, Y, and Z grapes grown in A, B, and C regions and produced in 1, 2, 3 styles, you also learn more about how the weather impacts grape growing, more history, rootstock and pest issues, a much more focused discussion on winemaking choices (temperatures, times, etc), and more. This comes together for a rather complete look into all things fortified wine and really fills in the (many, many) gaps of Level 3 quite nicely.
Likewise, it is also worth noting that WSET Level 3 had no tasting component for fortified wines during my exam, it was only discussed for the theory test, and WSET D5 does include a tasting and essay portion dedicated 100% to all things fortified wine. As such, you get hit with a lot more in this respect and will do well to plan to sample hundreds (not dozens) of wines during the course of this program to get a firm appreciation for the often subtle nuances between various styles.
It is only in coupling this tasting component with the theory that the full understanding of fortified wine comes into play, but after tasting my way around 100+ bottles over the course of two months, you can also see why I ended up quite burnt out all the same (plus with the hope of passing on the first go because I am truly not sure my liver can take a re-test).
That being said, out of all of the Diploma modules I've taken to date (D1, D2, D5, and D6), the D5: Fortified Wines course has been the most enjoyable. Now it is time for a long fortified wine detox so I can get back to enjoying my favorite Ports and Madeiras once again!
Looking for tips on how to prepare for the WSET Diploma D5 exam? Click the previous link to check out my tips!