Last Updated on June 20, 2023 by Jeremy
Disclaimers: We use demographic data, email opt-ins, display advertising, and affiliate links to operate this site. Please review our Terms and Conditions for more information. This website is intended for those of legal drinking age in your jurisdiction.
The Finger Lakes is a stunning wine region in upstate New York that grows many cool climate grapes like Riesling, Pinot Noir, and Cabernet Franc to name a few.
Throw on native US grapes, fruit wines, a growing beer scene, and impressive opportunities to get out in nature to hike to gorgeous waterfalls, and the region has something for everyone who may be visiting for a Finger Lakes wine tour!
Finger Lakes Location, Regions, and Styles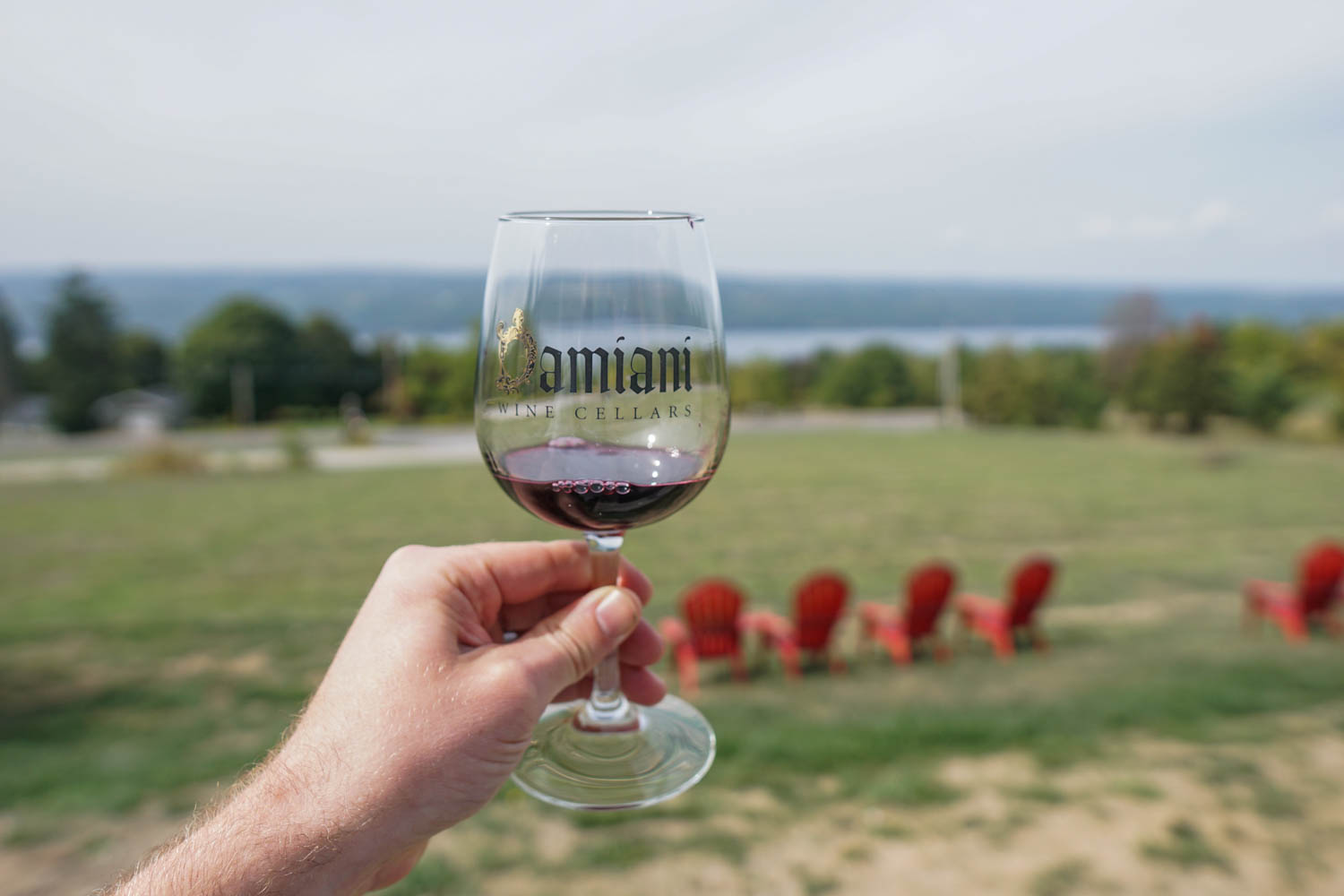 The Finger Lakes region in Upstate New York includes 11 lakes spanning approximately 50 miles east-to-west and 40 miles north-to-south that were said to be formed when glaciers carved deep into the land 20,000+ years ago. From the central part of Seneca Lake, arguably the most popular lake for wine tourism, the cities of Rochester (northwest), Syracuse (northeast), Ithaca (southeast), and Corning via Elmira (south) can all be reached in approximately 45 to 90 minutes by rental car– giving many easy access points for those traveling nearby.
This region has been gaining popularity since European grapes were first successfully planted in 1958 by acclaimed producer Dr. Konstantin Frank- whose iconic winery remains in operation today. In recent years, the Finger Lakes wine region has seen a boom in artisan producers making stellar products, particularly with Riesling, that would rival some of the top producers in Germany, France, and beyond.
While upstate New York is generally known for its oppressively cold winters, viticulture can occur thanks to the large, deep lakes that act as temperature-regulating bodies for the nearby vines. In the winter, most lakes freeze and help cool the vines such that budburst is delayed until after the risk of frost passes. In the fall, the lakes stay warm despite cooling air and allows grapes to ripen just a bit longer than they otherwise would.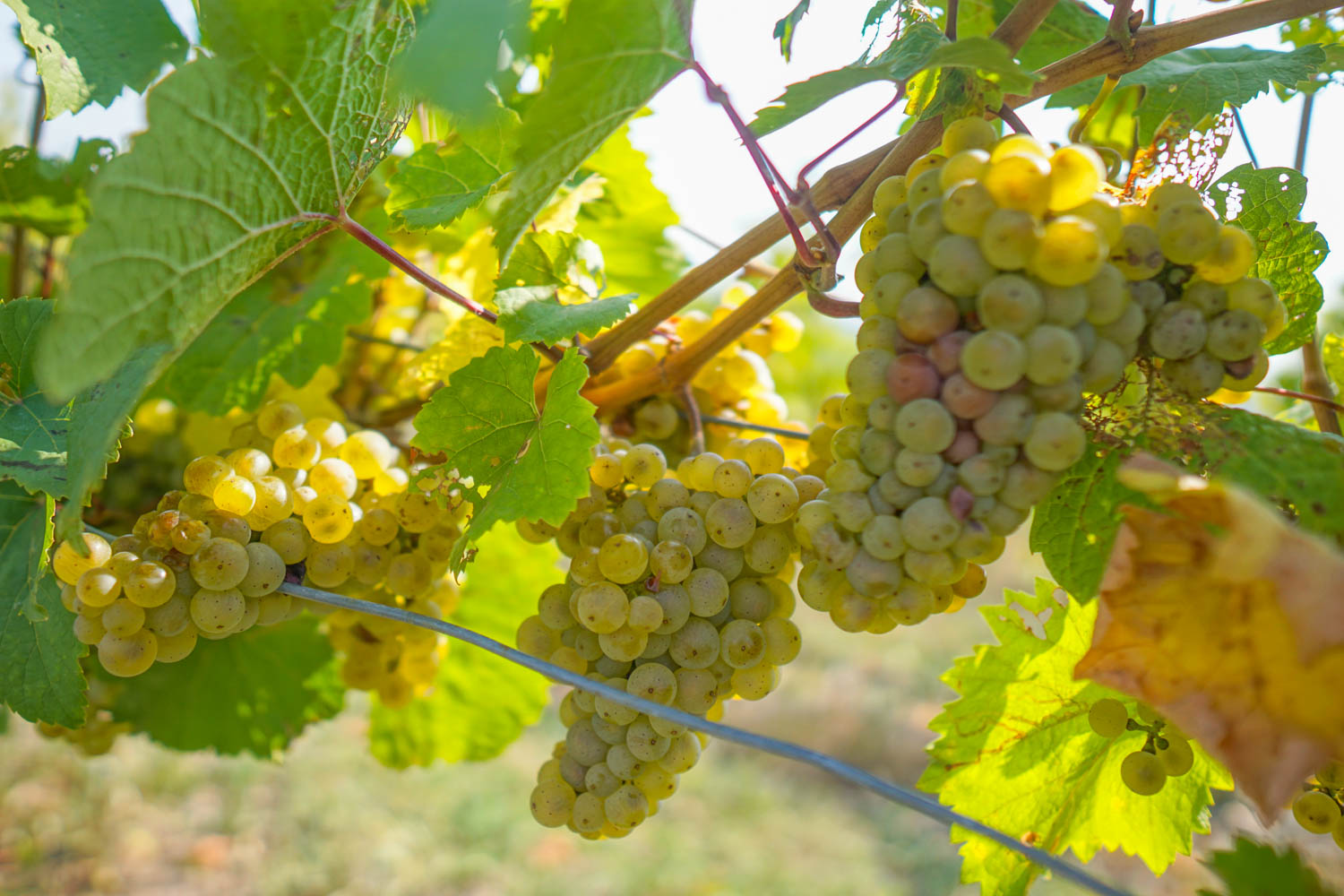 Although the region features 11 lakes, most wineries are found around three of the larger bodies of water- the y-shaped Keuka Lake, the nearly 40-mile-long Seneca Lake, and the equally large Cayuga Lake. Each of these is known for unique microclimates that allow grapes to grow and ripen. Southeast Seneca Lake has the most famous microclimate known as the "Banana Belt" thanks to the slightly warmer west-facing slopes than other areas nearby.
That being said, producers across most of the major lakes in the Finger Lakes make delicious wines that visitors should experience. So while you may see Seneca Lake pop up as the most prominent in Finger Lakes wine discussions, there are producers worth visiting across many and should be on your radar when exploring- we will be focusing on the big three in this guide in particular.
Wineries in the Finger Lakes tend to make wine from grapes tolerant of the region's cool climate, with Riesling, Pinot Noir, Chardonnay, Cabernet Franc, Gewurztraminer, and Vignoles being among the most produced. Some producers, like Standing Stone on Seneca Lake, are also experimenting with growing Georgian grape varieties, like Saperavi, with overwhelming success due to having comparable climates. Likewise, other producers specialize in producing sweeter fruit-based wines and indigenous varieties to the USA like Concord, Niagara, and others.
As such, it is safe to say that the Finger Lakes offers wine experiences for all interests meaning guests of all backgrounds are sure to have a great time when visiting.
When to Visit the Finger Lakes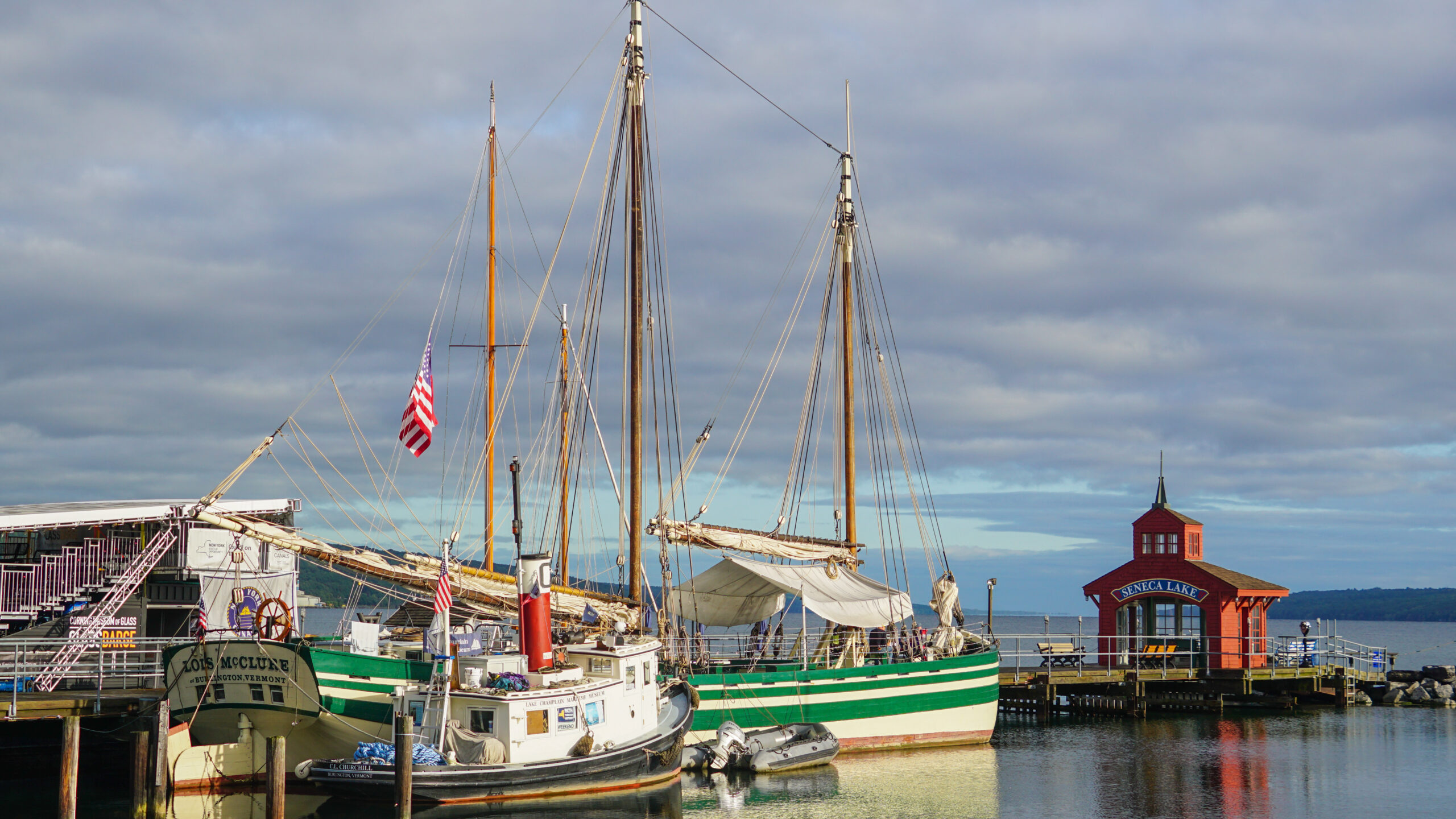 The Finger Lakes region is known for being an exceptionally cold climate in the winter months and a gorgeous outdoor recreation area in the summer months. January often has average highs of below 30 °F and July has an average high of just about 80 °F with seven or eight days of precipitation. Shoulder season months of May and October also tend to peak with average highs in the mid-60s as well.
In the winter, the blistering cold weather is also coupled with a fair bit of snow (upwards of 21 snow days in January) which can make the region's rural roads hard to drive on. So while many wineries may offer tours and tastings throughout the year, visiting in the winter months is generally discouraged.
Instead, the best months to visit the Finger Lakes tend to fall from May to October when the snow has melted away, the grapevines are growing, and the area's many state parks are at their most vibrant and are worth visiting outside of wine-drinking. Those who can plan a trip around peak fall foliage (typically early-to-mid October) will be in for a special treat and should plan to spend even more time hiking at parks and nearby waterfalls between sampling wine (more on those later).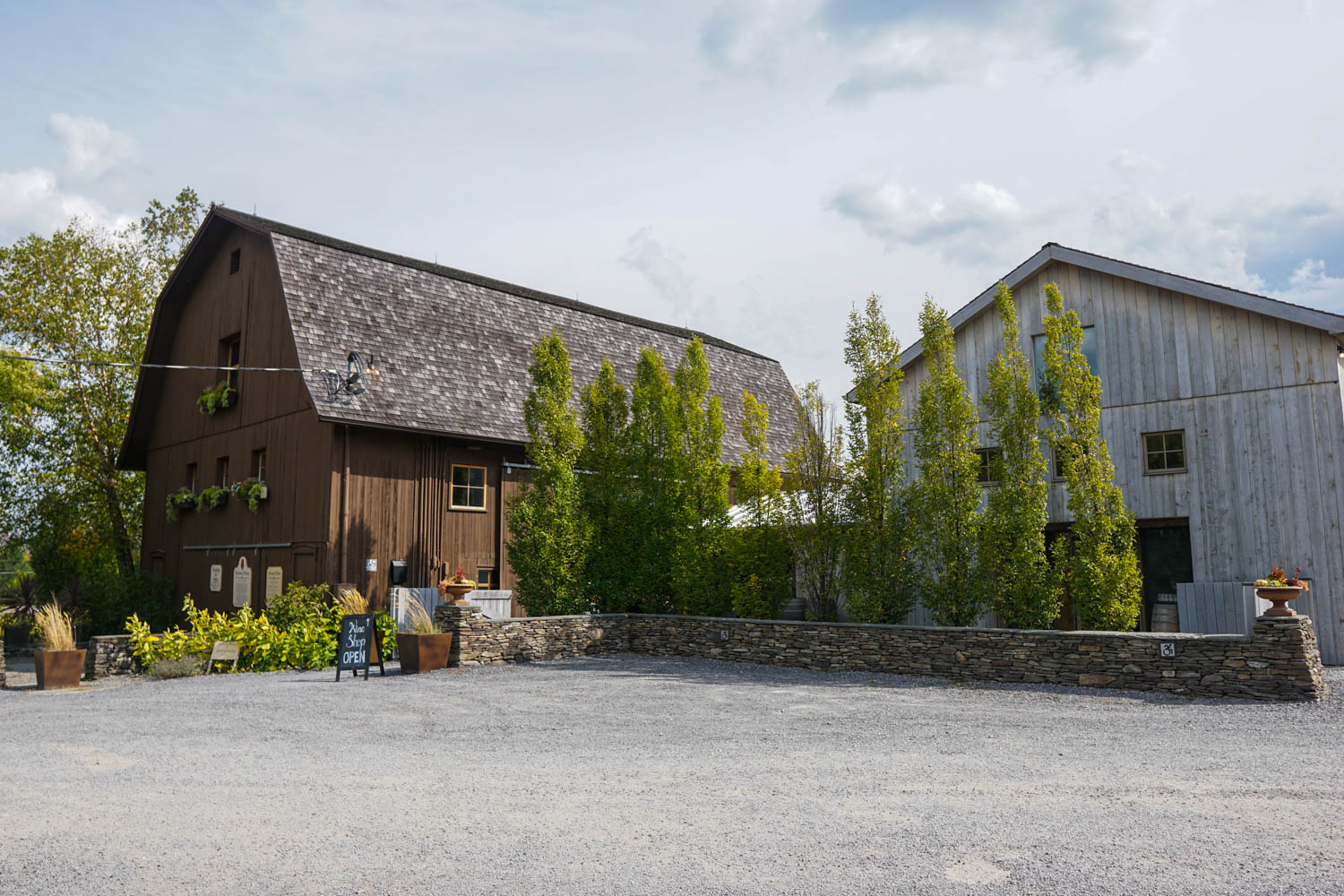 Although the three main lakes listed at the start of this guide appear close to each other (they are spaced about 25 miles apart from the next closest lake as the crow flies), the drive times to go from one lake to another can be substantial if only because the lakes are anywhere from 25 to 40 miles long north-to-south. To drive from a winery in the middle of the eastern side of Seneca Lake to the middle of the western side of Keuka Lake can take well over an hour, so being strategic in planning winery visits can maximize your experience overall.
For us, we personally like to cluster our winery visits to either one lake or even one side of a single lake on any given day. On Day 1 we may tackle wineries on the east side of Seneca Lake, on Day 2 we may do the west side, on Day 3 wineries in and around Keuka Lake, and so on. However you tackle this is up to you, but keep in mind that your logic may also change depending on where you stay in the region.
Please note: Our rough date ranges are only guidelines. Whether or not wineries are open during the range of dates listed above may vary and should be confirmed.
Planning Where to Stay in the Finger Lakes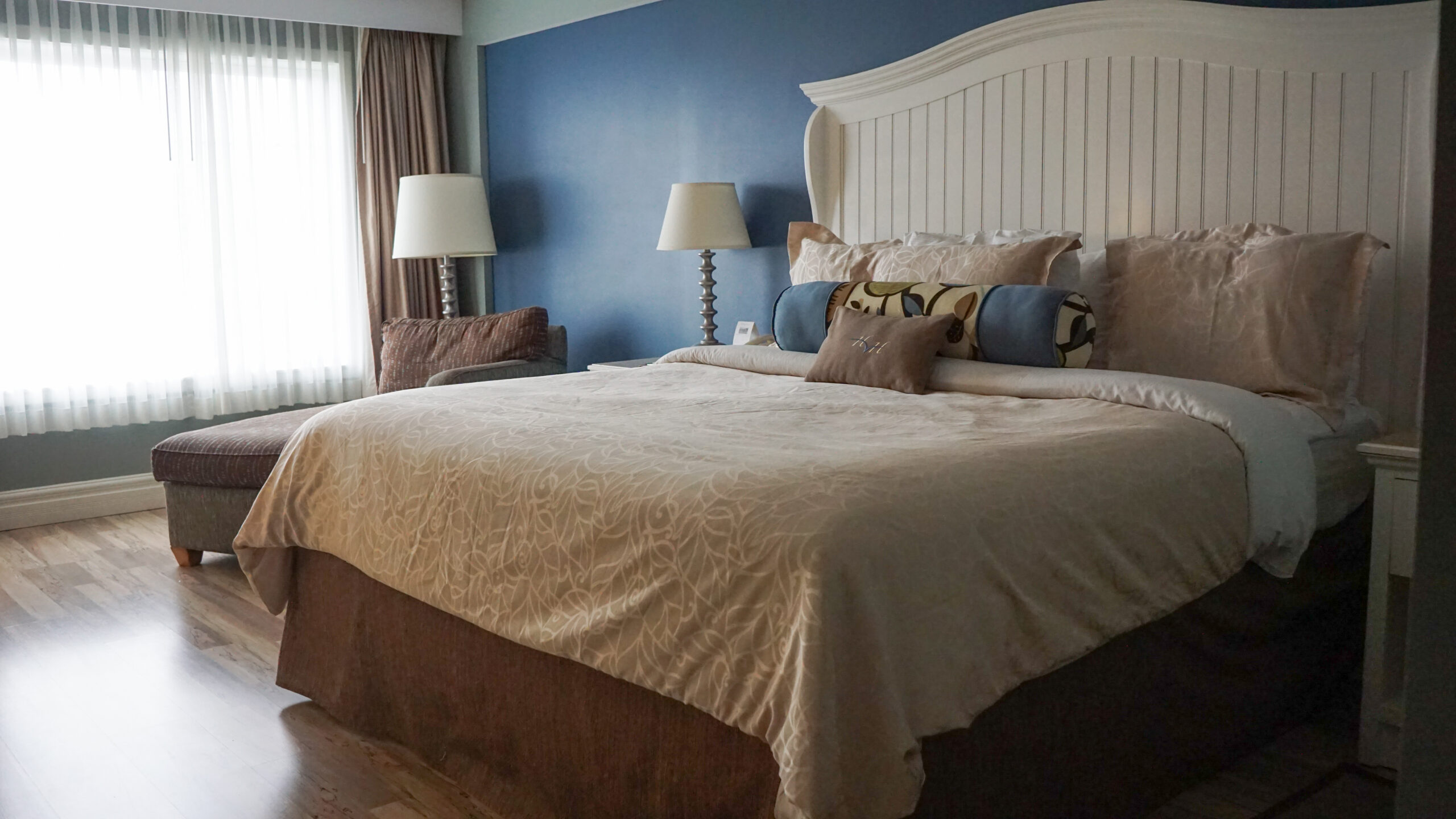 When figuring out where to stay in the Finger Lakes, there are three main categories visitors tend to look at. They are the following:
Apartments, boutique hotels, and motels overlooking the lakes: These tend to be the closest to the wine region proper, but accommodation options can be sporadic or a bit more expensive.
In small towns at the edge of lakes: Penn Yan, Watkins Glen, Geneva, and Ithaca are often quite popular with visitors for the extra amenities like restaurants, bars, and shops.
In major cities approximately 45-75+ minutes away from the nearest lake: Rochester, Syracuse, and Corning are all within a reasonable driving distance for those who may want to visit the Finger Lakes on a single-day trip only.
For those who want to stay at a property with lake and/or vineyard views, several options exist on the hills surrounding the lakes. These include private apartment rentals on services like VRBO, boutique hotels, and motel-style accommodations. Although motels may have a connotation suggesting lower quality, many properties here offer modern amenities and comforts- the motel layout style of some properties is simply an artifact of the popular style during the Finger Lakes boom in the mid-20th century (that said, conventional motels exist for those on an extreme budget, too).
Staying in any of these options should be on the radar of those who want proximity to wineries, but they have the trade-off that they can be quite expensive and may be further away from some popular towns that have more restaurant amenities overall. A few spots of note include:
If you are the kind of traveler who enjoys being in small towns with a better selection of larger hotels, restaurants, and amenities outside of the property you are staying at, places like Penn Yan, Watkins Glen, Geneva, and Ithaca are for you. These towns have more hotels and modern infrastructure built up for visitors and are also conveniently located on one end of a lake- making travel logistics slightly easier.
Watkins Glen, on the southern shore of Seneca Lake, is arguably one of the more popular towns to stay in/near at because it is home to Watkins Glen State Park and is conveniently located midway between the three major lakes. Ithaca, on the southern shore of Cayuga Lake, is also a strong option for those who want even more amenities as many businesses can be found there supporting the college campuses of Cornell and Ithaca College; however, the drive west to Keuka Lake will be a bit longer. A few hotels worth considering include:
Great Location: Watkins Glen Harbor Hotel is a lovely hotel on the southern shore of Seneca Lake. Splurge for a room with a view.

We've stayed at this hotel on past visits, and it is a favorite!

Highly Rated: Geneva on the Lake is an elegant hotel right on the northern side of Seneca Lake in Geneva.
Big Town Hotel: Argos Inn is a boutique hotel in the heart of Ithaca for those who want the most city-like amenities when visiting.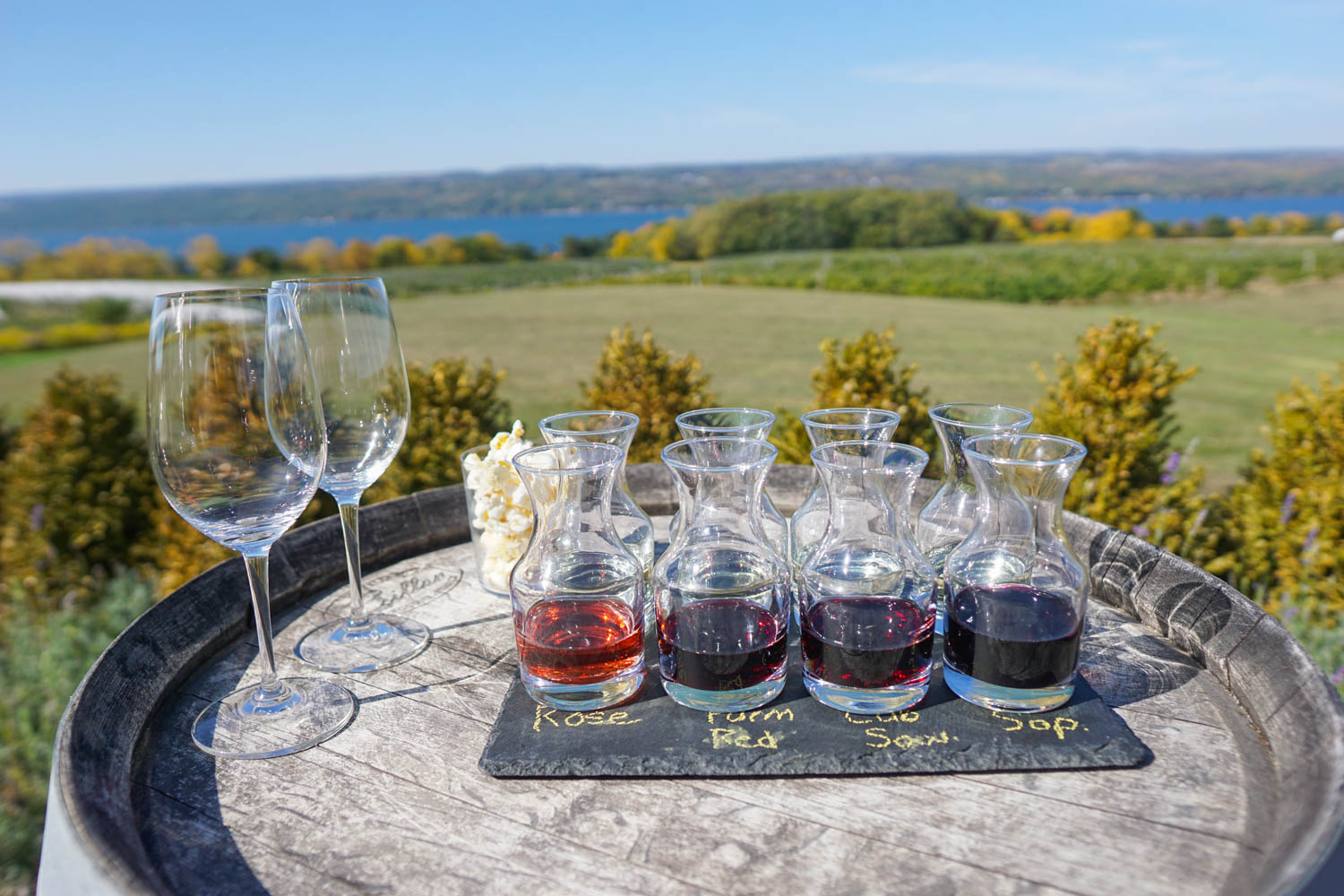 Finally, we come to the major cities close to the Finger Lakes, such as Rochester, Syracuse, Corning, and more. These offer the most amenities for visitors but tend to be about an hour from the closest shore of the nearest lake and upwards of two hours to the opposite shore one way.
Staying in these cities may be impractical for those who wish to explore the Finger Lakes over several days due to this distance. Still, they could be an option for those on an Upstate New York road trip who want to make a detour to a few popular wineries without staying overnight locally. However, the amount of driving here cannot be understated. That being said, of the three, the closest city is Corning in the south, approximately an hour from the southern tips of the lakes, and is home to the acclaimed Corning Museum of Glass– one of the most famous museums in the region.
So while some major cities are within close driving distance to the Finger Lakes, we treat them as great access points to fly into/out more than a base to stay at during a visit- the drive times are likely far too much for most visitors.
We typically do not make restaurant recommendations in our wine guides, but if you are exploring the Finger Lakes and are looking for a few gems, Dano's Heuriger offers delightful Viennese dining, and The Elf In The Oak is always a must-stop for a quick sandwich.
Driving vs. Finger Lakes Wine Tours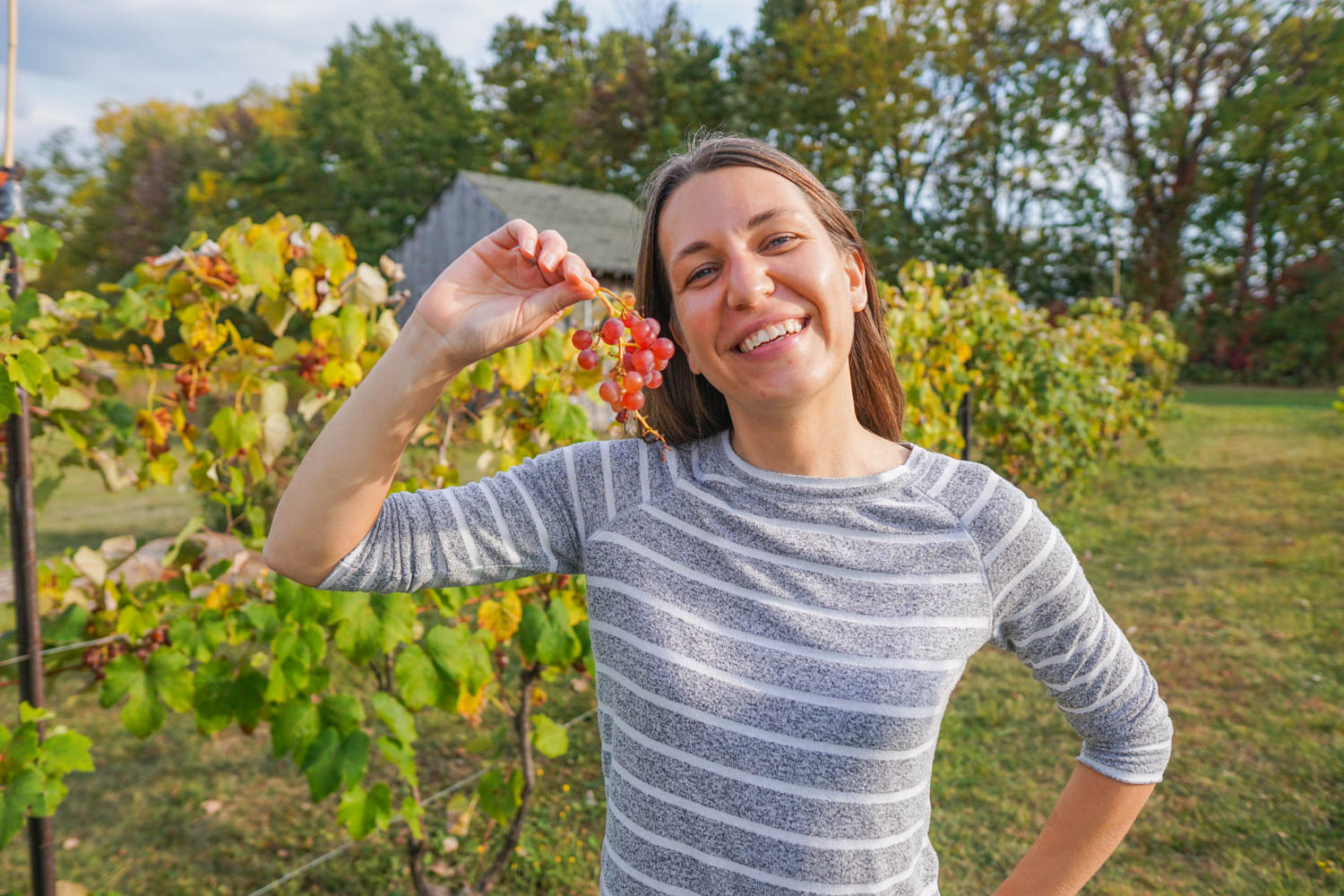 Driving to wineries on the popular lakes is straightforward for those who want to explore the Finger Lakes independently. Most wineries are located on, or just off, main roads passing along the lakes, so it is as simple as looking for a sign, turning off, and parking.
There are a few caveats that travelers to the Finger Lakes should note. First, some wineries are located further off the main roads, and a select few of these may have less-than-ideal road conditions to reach. These are minor concerns like potholes and gravel roads, but it is not unheard of to have to drive on some narrow, lesser-maintained roads all the same. Second, if you are visiting in the winter, or even during shoulder season, driving in the snow is a risk- we have experienced whiteout conditions in October! Finally, New York State considers drivers intoxicated at 0.8 g/L BAC too.
So while renting a car and navigating the Finger Lakes is fairly easy, there are some risks to consider around weather, minor road conditions, and the standard drinking and driving concerns.
For those who do not want to drive, there are several public (group) and private tours you may want to consider. A selection of a few companies we have found include:
Please note: We do not have first-hand experience with private tours in the Finger Lakes. The above is simply a starting point for ideas. If you are a tour company and offer private tours in the Finger Lakes, please contact us!
Wineries in the Finger Lakes to Consider
By tourism standards, wineries in the Finger Lakes are very welcoming to visitors- much more than other wine regions worldwide. In our evaluation, most wineries have some form of offerings for guests, be it bottle sales, tastings, or, in some cases, full-on tours.
As such, it is pretty easy to read up on the 100+ wineries in the Finger Lakes, find a few you may like, and quickly check out their tasting options. Many wineries are moving to a reservation-based model for visitors due to the rising popularity of the Finger Lakes as a tourism destination in recent years. Our winery list below does not factor in this element, but those who plan ahead sufficiently far in advance will have the best luck in snagging spots at highly popular vineyards.
The following is a selection of Finger Lakes wineries we would consider visiting when exploring the region. These were handpicked after an evaluation of 3rd party wine reviews found online and confirming that each winery is generally open for tours or tastings to some degree. In addition, we always like to include some of the big/historic producers in any given wine region as it is always good to see what high-volume producers are doing in contrast to artisan producers that we personally enjoy. (For a review of Finger Lakes wineries we've personally visited, click the previous link!)
For convenience in planning, we have split the wineries based on the lakes they are nearest. As mentioned at the start of this guide, we have only evaluated wineries on Keuka Lake, Seneca Lake, and Cayuga Lake for now; however, wineries exist on some of the other lakes in the region.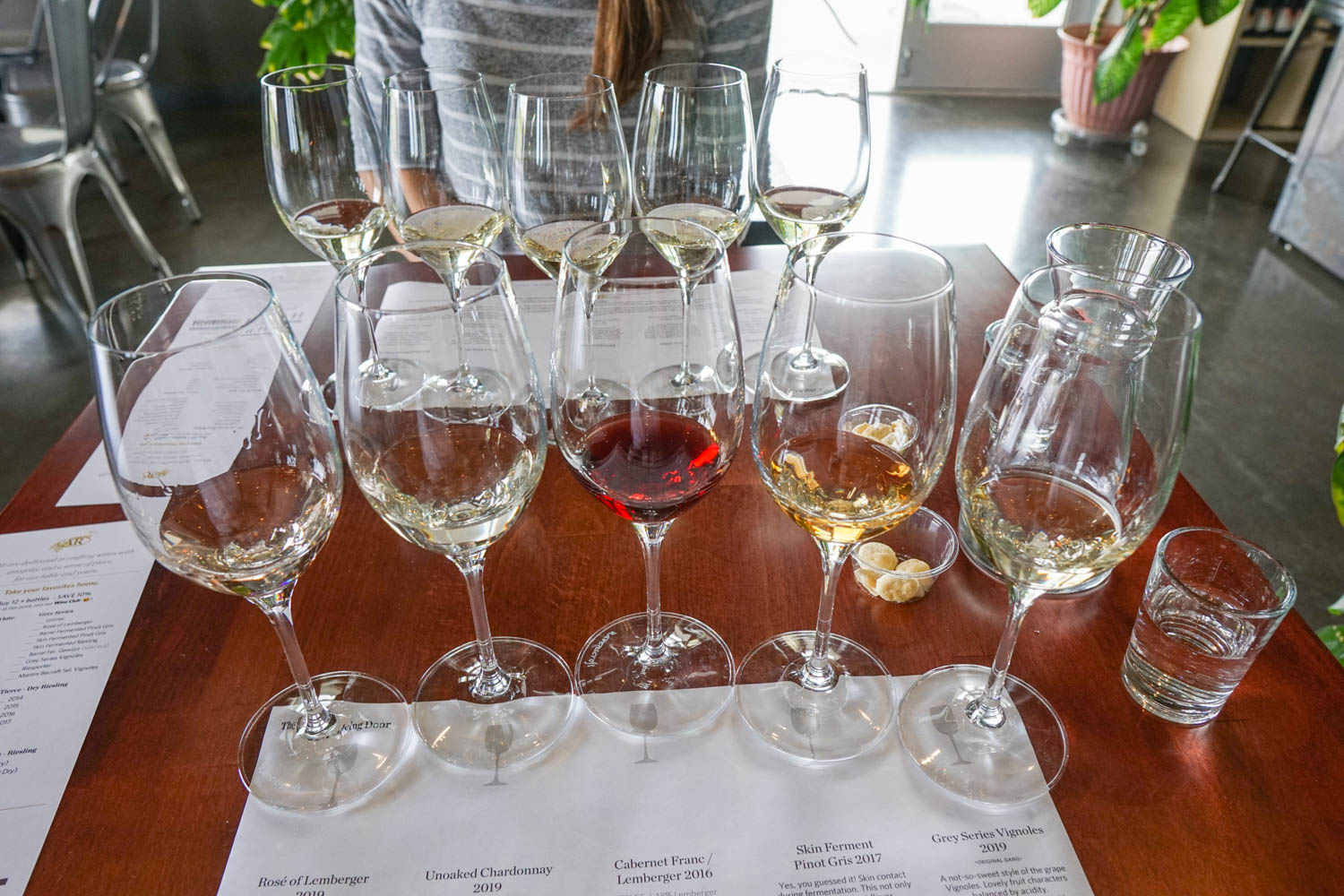 Keuka Lake
Seneca Lake
Cayuga Lake
If you have visited a great winery in the Finger Lakes and want to let us know, please get in touch with us!
Buying and Shipping Wine in the Finger Lakes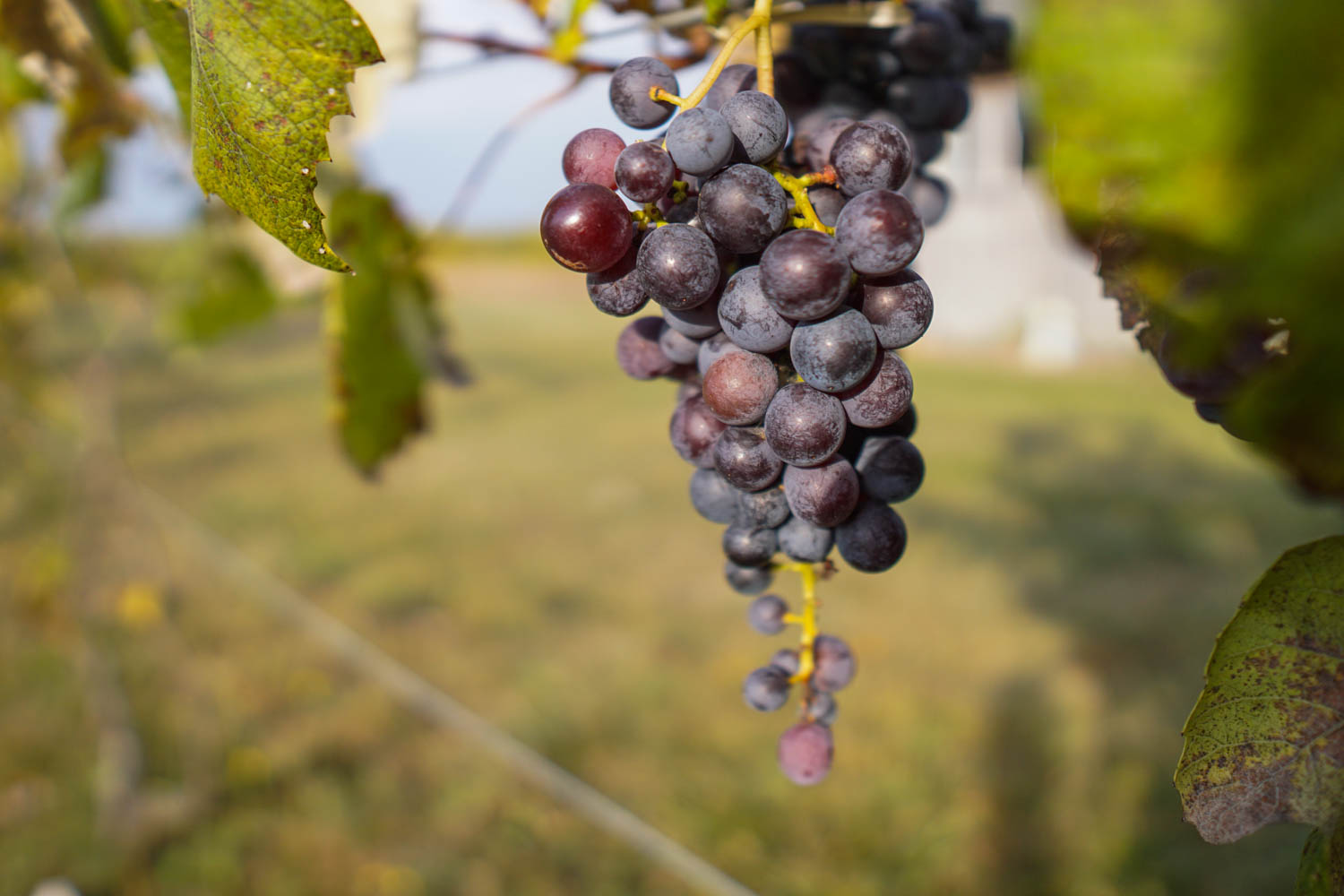 For those who are visiting the Finger Lakes and looking to shop, you have several options you may want to consider.
First, virtually every winery in the Finger Lakes engages in cellar door sales for guests to pick up bottles currently in inventory. Some premium producers may even have older library wines available for those who want to purchase older vintages (Heron Hill is well-known for this one, although others may only release library wines randomly).
For those who are fans of an individual winery, you may also want to inquire about wine club memberships. These generally require a fixed allocation/purchase amount of wine throughout the year. Many wineries offer perks for those who sign up, such as tasting room credit and other premium experiences. Likewise, several producers may also offer discounts for half- or full-case purchases.
We also highly recommend jumping on any favorite producers' email list as well as you can get updates of new/limited releases and flash sales on things like shipping. The number of orders we've placed for six bottles for free (or sub $15) domestic shipping is not insignificant!
Second, if you cannot take bottles directly and are looking to ship, it may be worth discussing shipping options with the wineries- many producers can ship to several states within the USA for a nominal fee. This, naturally, benefits shoppers who buy bottles in higher quantities (half-case, full-case, etc.) but is an option worth checking to limit the bottles you have on hand. That being said, as each state in the USA has different wine laws, producers may have some limits on states that they can ship to.
Furthermore, if you are traveling from another US state, you may want to ask your favorite wineries what their distribution setup is like in the USA as many Finger Lakes wines stay within the country for sale. Widely distributed bottles tend to be the flagship / larger run bottles over highly artisanal options of limited release (that typically sell out rather quickly via direct sales), but it is worth asking about all the same- you may be surprised to find a favorite bottle is distributed at a store near your home!
Finally, some may want to pack bottles of wine to take home directly. For those who live within driving distance, like us, this one is easy- simply put cases in your car. But if you need to fly with wine, we have three methods that we generally recommend for putting wine in your suitcase:
Wine Skins – Bubble-wrapped and sealable bottle skins that you can put into your suitcase for extra protection.
Wine Suitcases – Dedicated suitcases designed for wine bottles with a 6 to 12-bottle capacity (typical).
Wine Shipping Boxes – If you buy a sufficient number of bottles from a friendly winery, you may be able to ask for a shipping box to pack wines (generally up to 12 bottles per) and check on an airplane as you would a suitcase.
When taking wine on a plane, remember that these must be within your checked luggage, and your airline may have additional rules such as weight limitations and added bag fees you will have to plan around. If a favorite winery offers a shipping deal and you purchase a sufficient number of bottles, there could be a chance that this costs less than flying with the bottles outright!
Ultimately, several great options exist for buying wine in the Finger Lakes. But for those traveling within the USA, do not discount shipping options directly from a winery if only because the sometimes low price point for shipping can make the logistics of buying wine a bit easier.
Non-Wine Activities in the Finger Lakes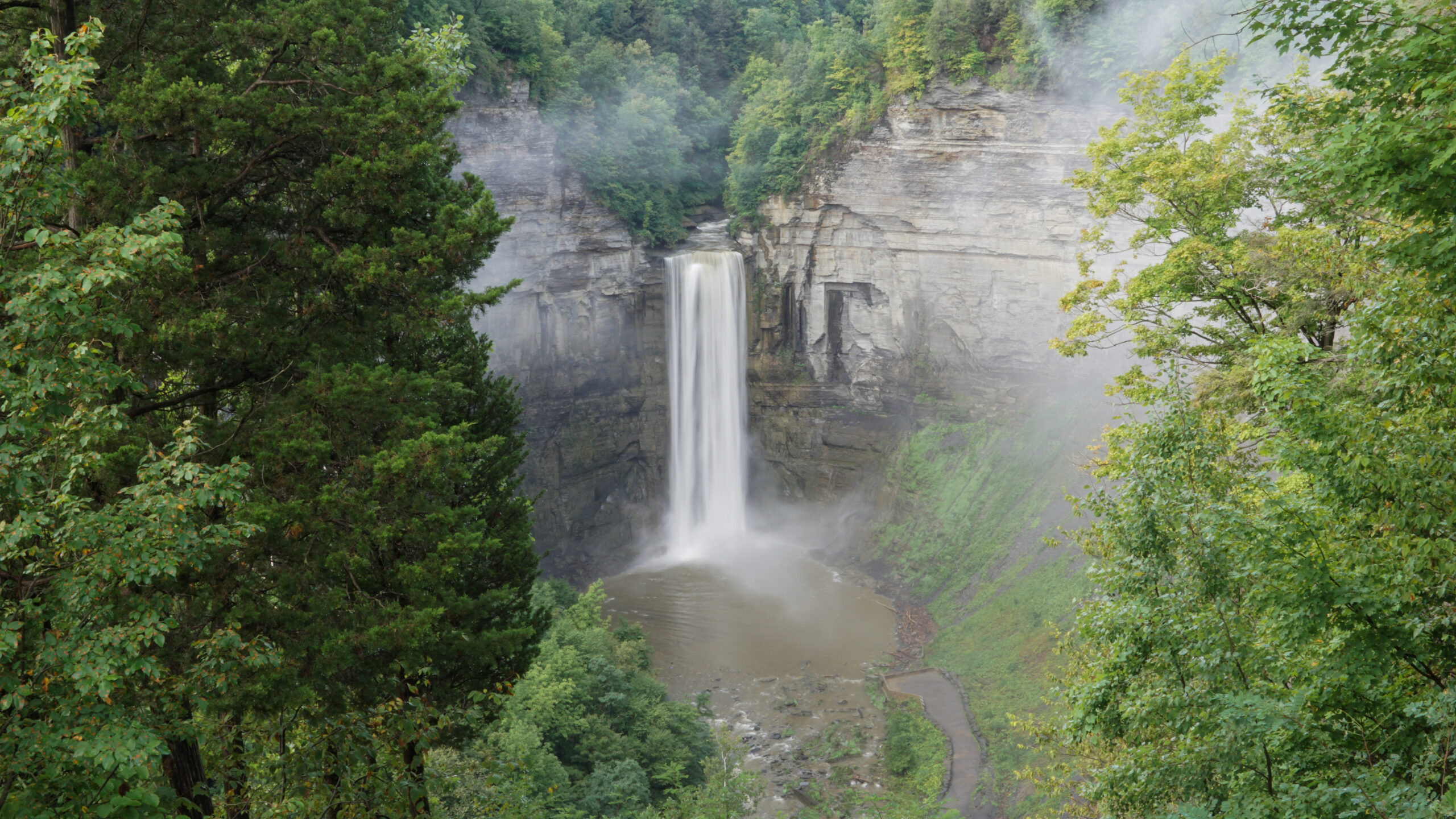 Finally, as with most wine regions, there are a wealth of activities that you may want to consider when exploring upstate New York. From museums to nature, breweries to restaurants, and so much more, the area in and near the Finger Lakes has no shortage of things to do!
On the nature side, many great parks within a short drive of the lakes are must-sees. Parks like Watkins Glen State Park, Robert H. Treman State Park, and many waterfalls in upstate New York are can't-miss experiences if you are in the mood to hike (don't skip Taughannock Falls!). For those on a larger road trip, Letchworth State Park to the west of the Finger Lakes proper is also a favorite of many visitors on a broader itinerary.
Likewise, while the Finger Lakes may be a great temperature-regulating body allowing grapes to grow, there are several water-based experiences visitors may want to check out like sailing, kayaking, and more- when the weather is nice, at least.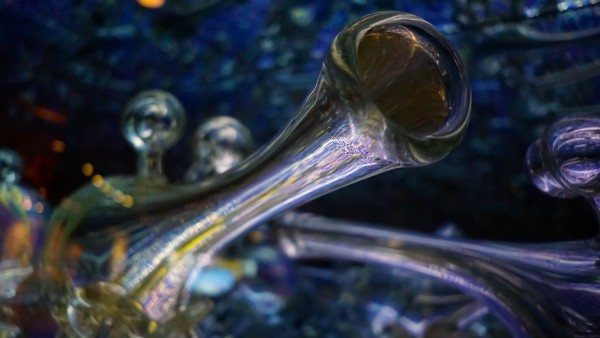 There are also plenty of museums near the Finger Lakes, with two of the most famous being the Glen H. Curtiss Aviation Museum near Keuka Lake and the Corning Museum of Glass in Corning- roughly an hour south of Seneca Lake. That being said, it is worth noting that the Corning Museum of Glass is significantly larger than you may expect and could make for an entire day trip in its own right. For those traveling further in Upstate New York, there are many incredible museums in Rochester just over an hour away from the north shore of Seneca Lake, including the Susan B. Anthony House, the Eastman Museum (of Eastman-Kodak fame), the Harriet Tubman Home, and the massive Strong Museum of Play (great for kids and adults!) to name a few.
Finally, for the non-wine drinkers in your group who may still want a libation (and everyone else who wants a palate cleanser), do not overlook the many breweries and distilleries that are popping up in the region as well. The Finger Lakes is starting to become known for its beer scene just as much as the wine!
Overall, the Finger Lakes in upstate New York is the premier wine region in the northeast United States. For those who love cool climate grapes, particularly Riesling, you have a wealth of stellar producers to check out that would give their European counterparts a run for their money. But even if you are a more passive wine consumer, the Finger Lakes has something for everyone. Just be sure to get out for a hike (or three) between your wine-tasting experiences- you won't regret it!
Do you have any tips for taking a Finger Lakes wine tour? Comment below to share!