Last Updated on June 7, 2023 by Jeremy
Disclaimers: We use demographic data, email opt-ins, display advertising, and affiliate links to operate this site. Please review our Terms and Conditions for more information. This website is intended for those of legal drinking age in your jurisdiction.
If you are considering visiting Piedmont on an upcoming trip to go wine tasting, the odds are good you may be wondering where to stay.
Not only are there several great wine regions to explore, Barolo, Barbaresco, Dogliani, Asti, and more, but there are also several villages within each you may want to consider as a possible base.
While we cannot tell you what wine region is the best to stay in as that may depend heavily on your ideal itinerary (we were Barolo heavy ourselves), we can give some broad thoughts on where to stay in Piedmont in several categories based on your interests.
Remote Apartments Offer Great Proximity to Wineries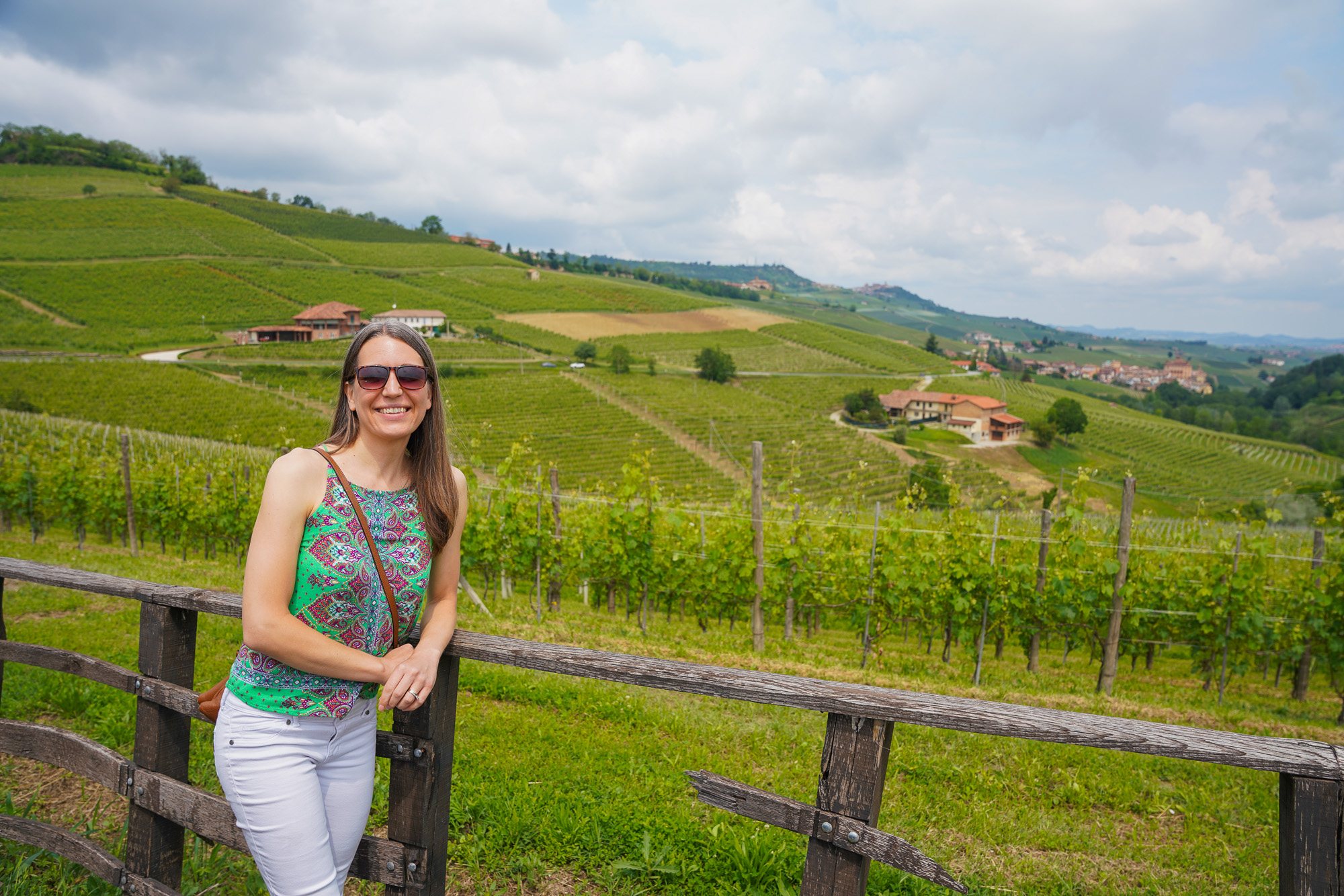 For part of our visit to Piedmont, we stayed at an apartment rental just about three minutes outside of Barolo town by car.
This was an excellent decision for a few reasons.
First, we had a stellar view- not only from the property when driving in but also directly from our bed, bathtub, and balcony. No matter where we looked, the vineyards and the views were unparalleled. The views from towns can be exquisite too (if you have a room facing outward in a hilltop village), but when you are out in a small house in the countryside, the views are in a league of their own.
Second, because we were top-heavy in visiting Barolo wineries, the driving distance to tastings was often 15 minutes or less. We even could make it to nearby Dogliani for Dolcetto tasting in about 20 minutes and could reach the further wine regions of Barbaresco and Asti in 30-45 minutes. Barolo truly is one of the most centralized places in Piedmont and its accessibility to wineries in short order cannot be overstated.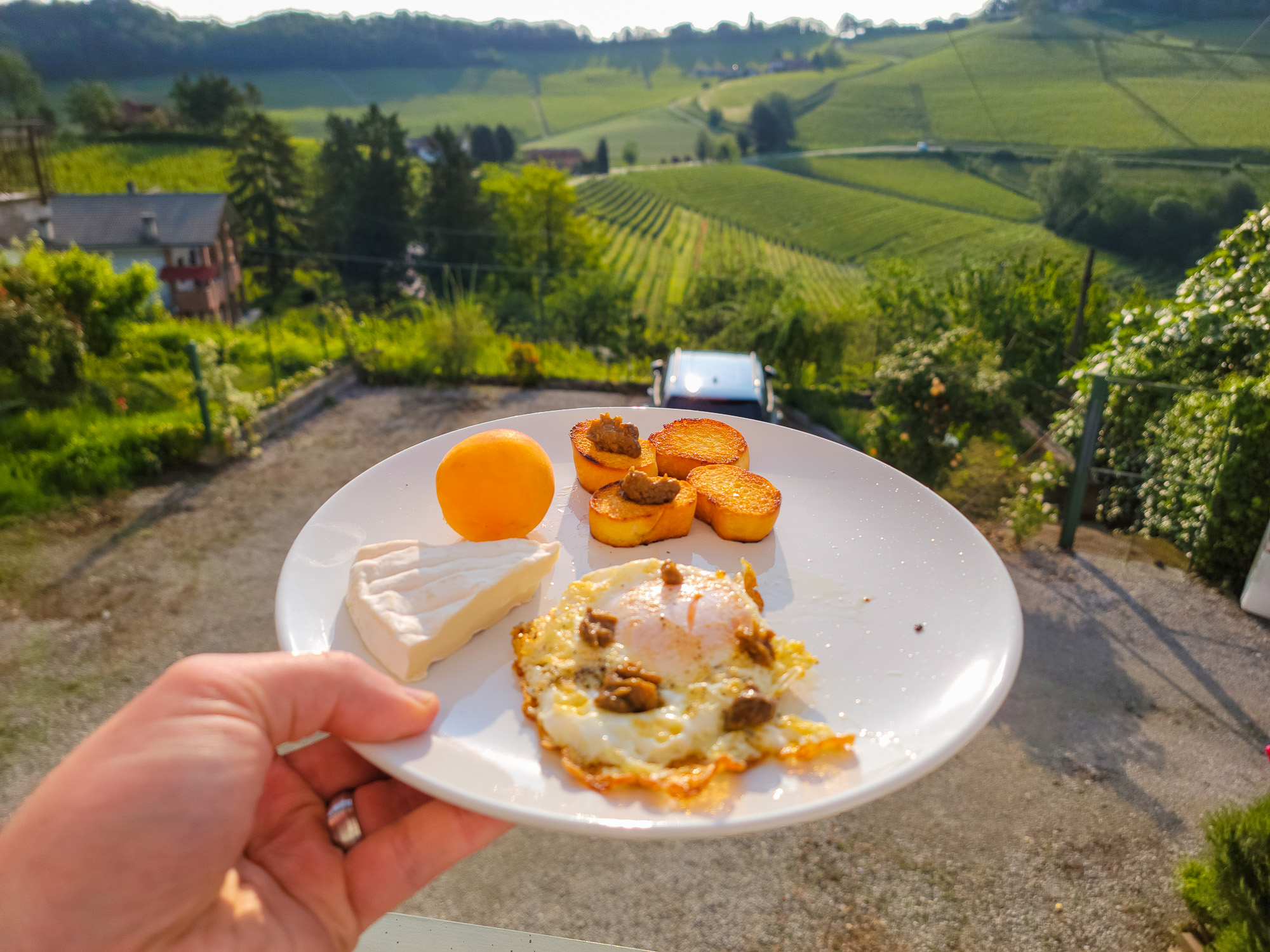 Finally, the remote proximity of a countryside rental made getting in and out a breeze. As most of the towns in the area are quite small, they typically have limited parking, narrow roads, and sometimes even ZTL zones that restrict driving completely. By not staying inside a town, we could pop off the main road and be parked in a private space within minutes.
So in this instance, if you have a region you want to prioritize, staying in the countryside is hard to beat. Or if you want to hit a bit of everything, staying in the countryside just outside of Barolo town is by far a winner.
Check out apartment rental prices near Barolo here. If you would prefer to check out hotel options, click here.
Stay in a Village for More Amenities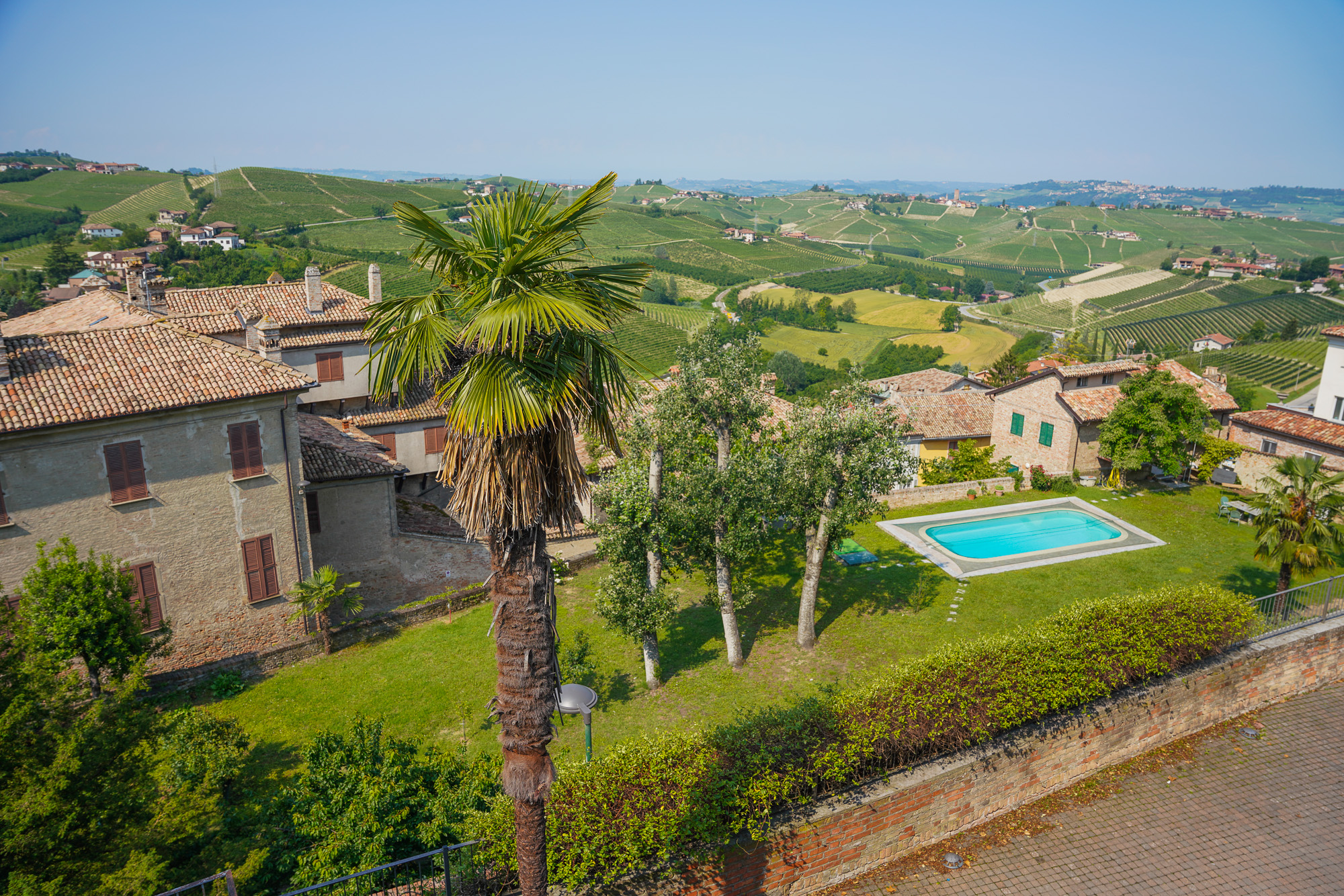 If you would rather be within walking distance of food options, staying at a hotel or rental within a village is a great option, too- even with some of the parking challenges noted above.
Most major villages in Piedmont have several dining options and some may even have tasting rooms for select wineries and wine bars right in the heart of town, too. We found ourselves at La Vite Turchese in Barolo (Coravin wine pours!), Produttori di Barbaresco in Barbaresco (winery tasting room with no appointments needed), and other great food and wine gems like Le Case della Saracca in Monforte d'Alba, Al Nido della Cinciallegra in Neive, and Osteria More e Macine in La Morra to name a few.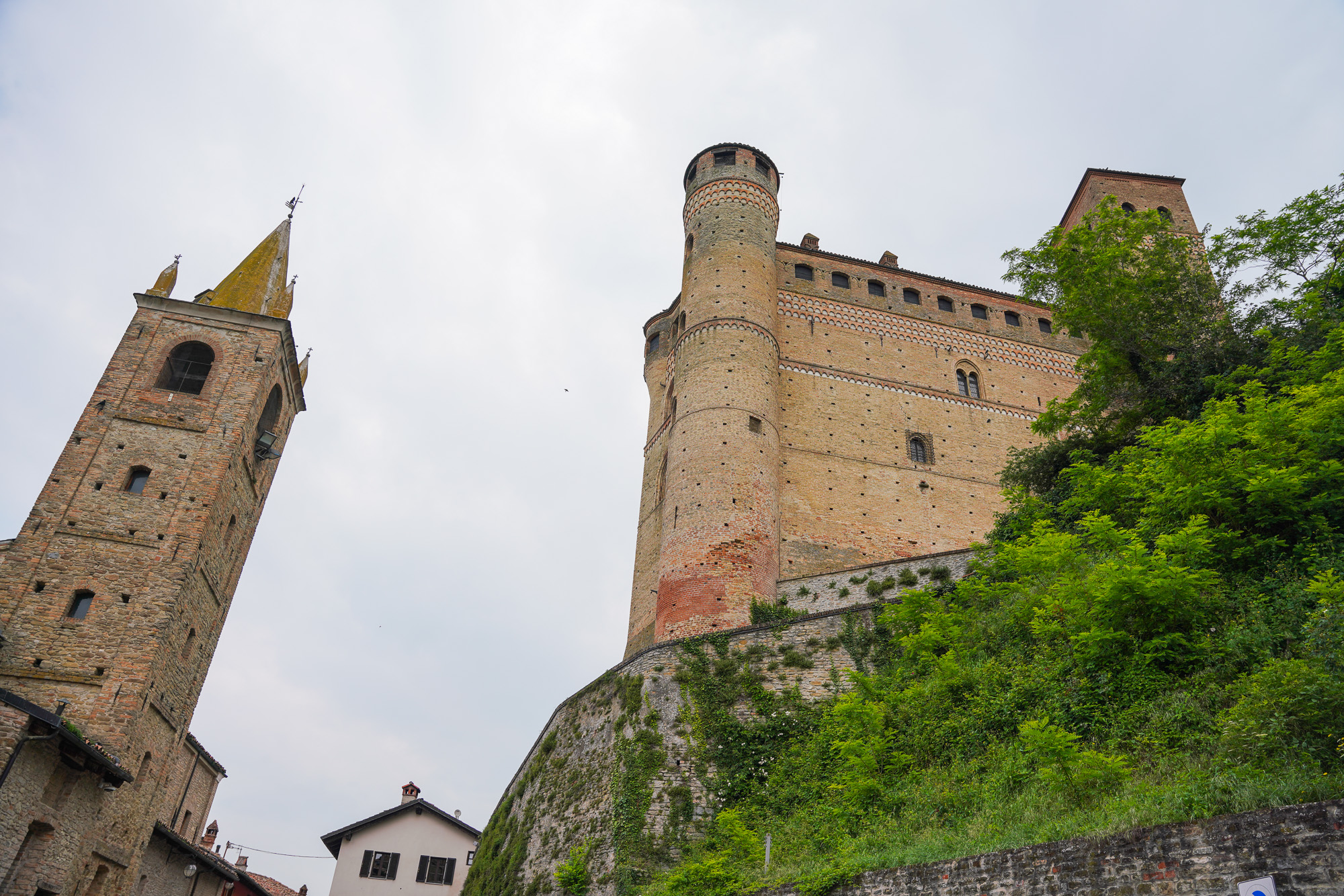 Although I would personally be concerned about driving and parking logistics in any given village (seriously, confirm options with your hotel prior to booking!), there is something to be said about being able to walk to a great restaurant or wine bar at the end of the day, too.
Of all the villages we visited, our favorite was La Morra. This one sits on a stunning hilltop just a few minutes drive from Barolo town, has numerous restaurants, a large parking lot a short walk from the heart of town, and even is home to a small grocery store, too!
That said, most all towns and villages within about 20 minutes driving from Barolo town could make for a great base during your stay if you find a property you like. Just note that amenities in any given town vary, and you may have to make a drive to get the most out of your visit.
Check out hotel options in La Morra here. La Morra may have some great apartment rentals to consider, too.
Alba for City Amenities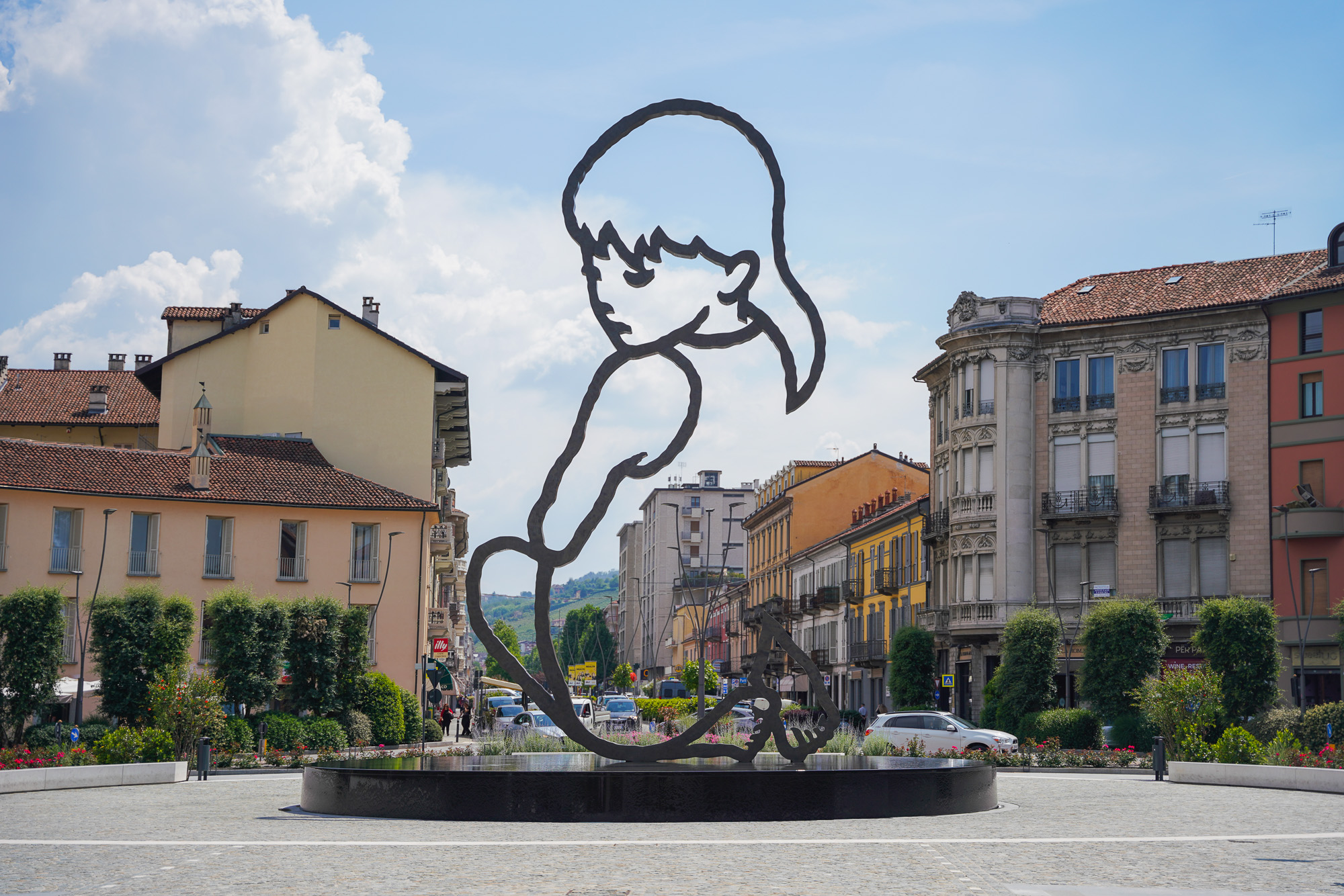 Finally, we come to Alba- the largest town with city-like amenities near the wine regions.
We added on two nights in Alba after our stint in Barolo and used it as a base to explore the town as well as drive to the nearby wine region of Asti (which is about 60 minutes northeast of Barolo, or 30-40 from Alba).
Alba is hard to overlook if you do a more extensive wine tour and want a central base with more significant amenities. While it is still technically a town by population size, Alba is hard to beat for city-like amenities, from approachable restaurants to Michelin-star gems, shopping, attractions, and many wine bars.
The trade-off here is distance. You are 15-30 minutes from just about everything in Alba, which, while still quite close for argument's sake, is a stark difference from the 5-15 minute drives we got used to when staying in Barolo proper.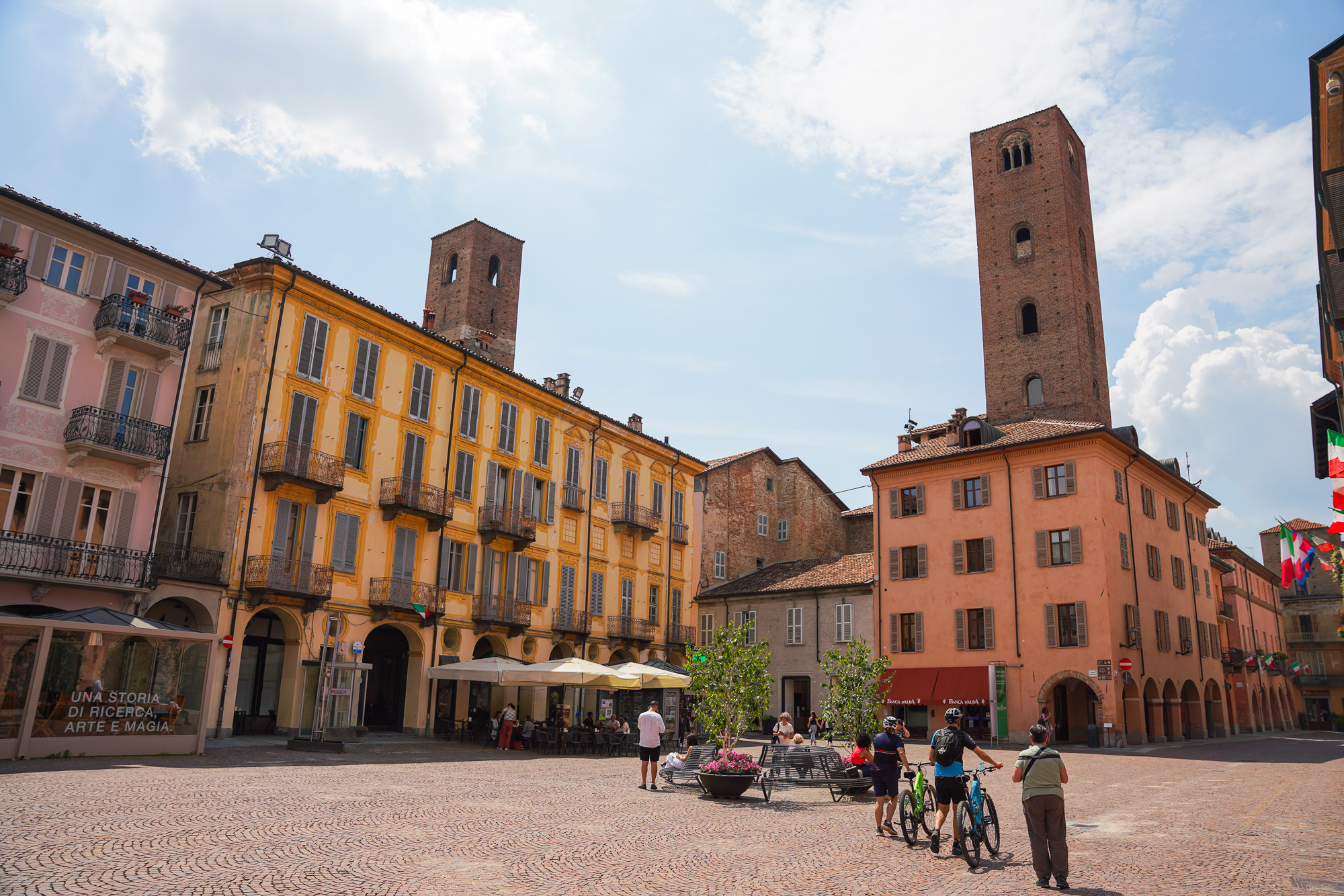 Throw in that central Alba is a ZTL zone and that you may have to park in a lot on the outskirts (Piazza Medford is a huge lot just about a 10-minute walk from the center of Alba) and there are several logistic concerns to think about when staying here. Most are easy to figure out, we'll happily admit, but you still have to plan for them all the same.
Finally, we'd be remiss if we didn't note that the views from Alba do not scream wine region in the slightest. This one is removed from everything you would expect from a wine region, and it isn't until driving 10-20 minutes outside of town that vineyards start to make themselves apparent. So if that is an essential consideration to you, staying closer to a producing sub-region may be a better option.
Still, all visitors to Piedmont should plan to spend some time in Alba whether it is for a full-day visit or for several days. If you find that any of the small villages in the wine region are lacking amenities you may be interested in, odds are good a bigger town like Alba is sure to deliver.
Check out hotel options in Alba here. Or, if apartment rentals are more your speed, check out apartment options in Alba here.
Ultimately, no matter where you plan to stay, you really will be close to the action in all things Piedmont. While our preferred choice is a few days in the wine region proper and a few days in Alba after that, you can't go wrong with just about any decision you make!
Where did you stay in Piedmont for your wine-tasting trip? Comment below to share!