Last Updated on June 5, 2023 by Jeremy
Disclaimers: This review uses WSET Diploma terminology and our own rating scale. Read more here. We use demographic data, email opt-ins, display advertising, and affiliate links to operate this site. Please review our Terms and Conditions for more information. This website is intended for those of legal drinking age in your jurisdiction.
We're never ones to say no to an easy drinking Gamay, and when we can find this grape in a blend we almost always have to give it a try.
Domaine Curtet's Autrement Rouge gave us just that with a mix of Gamay, Pinot Noir, and Mondeuse Noir giving all of the hallmarks of a classic Beaujolais but originating from Savoie!
A Complex Blend that is Easy Drinking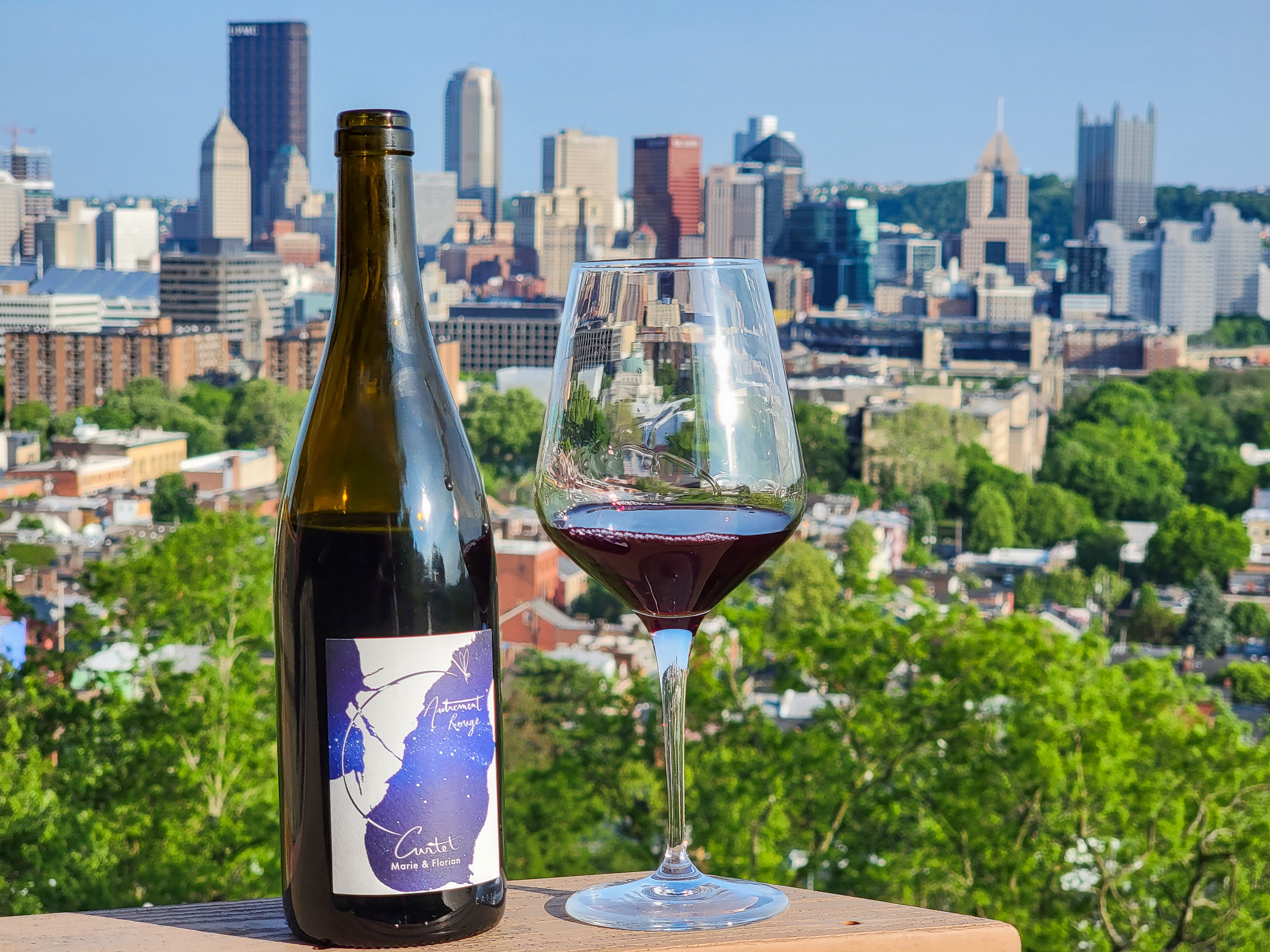 This Gamay-forward blend from Savoie was pale ruby in color with medium(+) aromas of red cherry, black cherry, strawberries, strawberry jam, raspberry, sage, and clove. It had a lovely balance of fresh and jammy fruit notes from the whole bunch fermentation with some herbs and spices to round things out.
On the palate it was dry with high acidity, medium(-) smooth tannin, medium alcohol and finish, and medium(+) body and flavor intensity. Notes were quite similar to the nose with the addition of a spicy black pepper and red currant to round out the complexity in this one.
Gamay Blend Food Pairing – Duck Breast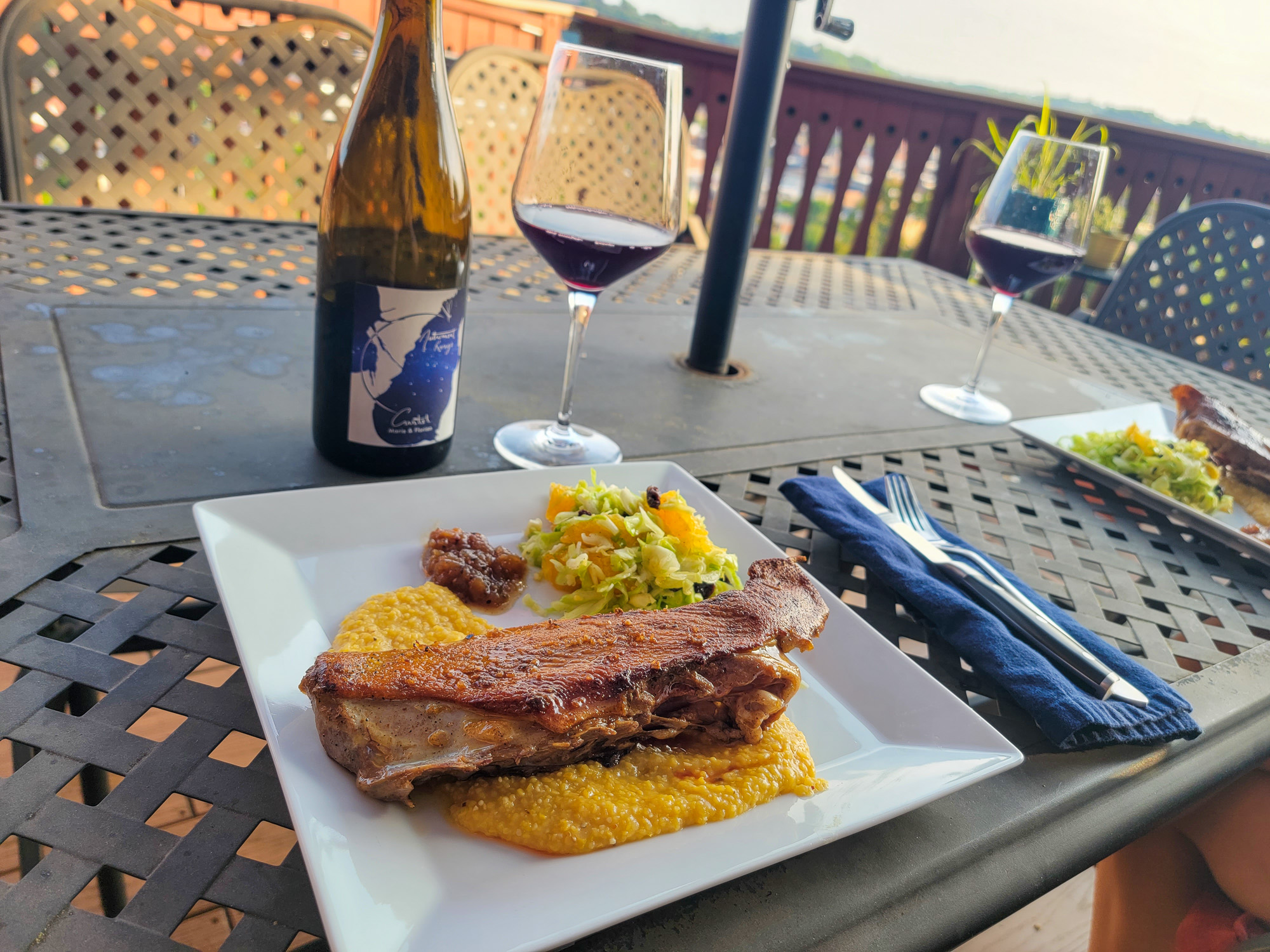 We paired this blend with a sous vide and seared duck breast as we were curious on how the Gamay and Pinot Noir balance would impact the flavors. Pinot Noir is always a classic choice for duck, with Gamay being a good option for dishes with a sweeter sauce (which we did not have), and overall we would say it was a nice pairing.
Ultimately the lack of tannin in this one did not hold up so well with the intensely fatty duck breast we had, but we did enjoy how the intensity of the red fruit and herbs came through in the pairing all the same. A high acid red with duck really is nothing to scoff at, either; however, in the future we would probably go for a Pinot Noir-forward wine for this kind of pairing over a Gamay-forward one- purely due to personal preference.
Score: 3 / 5
We'd buy a glass of this one.
Overall, this was an easy-drinking, Gamay forward blend that we quite enjoyed. It had all the right notes for an easy drinking red; however, at the price point we had purchased it at we may be hesitant on whether we'd want a full bottle. That said, if we could have a glass of this on a restaurant menu, we'd be all about it!
Domaine Curtet is located at 36 Rue du Lavoir, 73310 in Motz, France. We received this bottle in our Picked by Wine.com subscription and enjoyed it in 2023.