Last Updated on June 28, 2023 by Jeremy
Disclaimers: We use demographic data, email opt-ins, display advertising, and affiliate links to operate this site. Please review our Terms and Conditions for more information. This website is intended for those of legal drinking age in your jurisdiction.
If you're like us, your first thoughts when it comes to booking a wine tour in Piedmont is all about Barolo. Arguably one of the most famous wines in the world, and the most acclaimed Nebbiolo on the planet, Barolo has lifted Piedmont's reputation as a fine wine producing region to the likes of Burgundy and Napa in recent decades.
But Piedmont wineries offer far more than fine, ageable Barolo and produce numerous grapes, styles of wine, and in many regions spread throughout Piedmont as a whole.
So in this Piedmont wine region guide we wanted to take a look at the wine region overall, the grapes and wines produced, give tips for planning a visit, share highly rated wineries you may want to visit, and more!
If you're planning a trip to Piedmont to go wine tasting, this guide is for you!
Piedmont Wine Region Location and Styles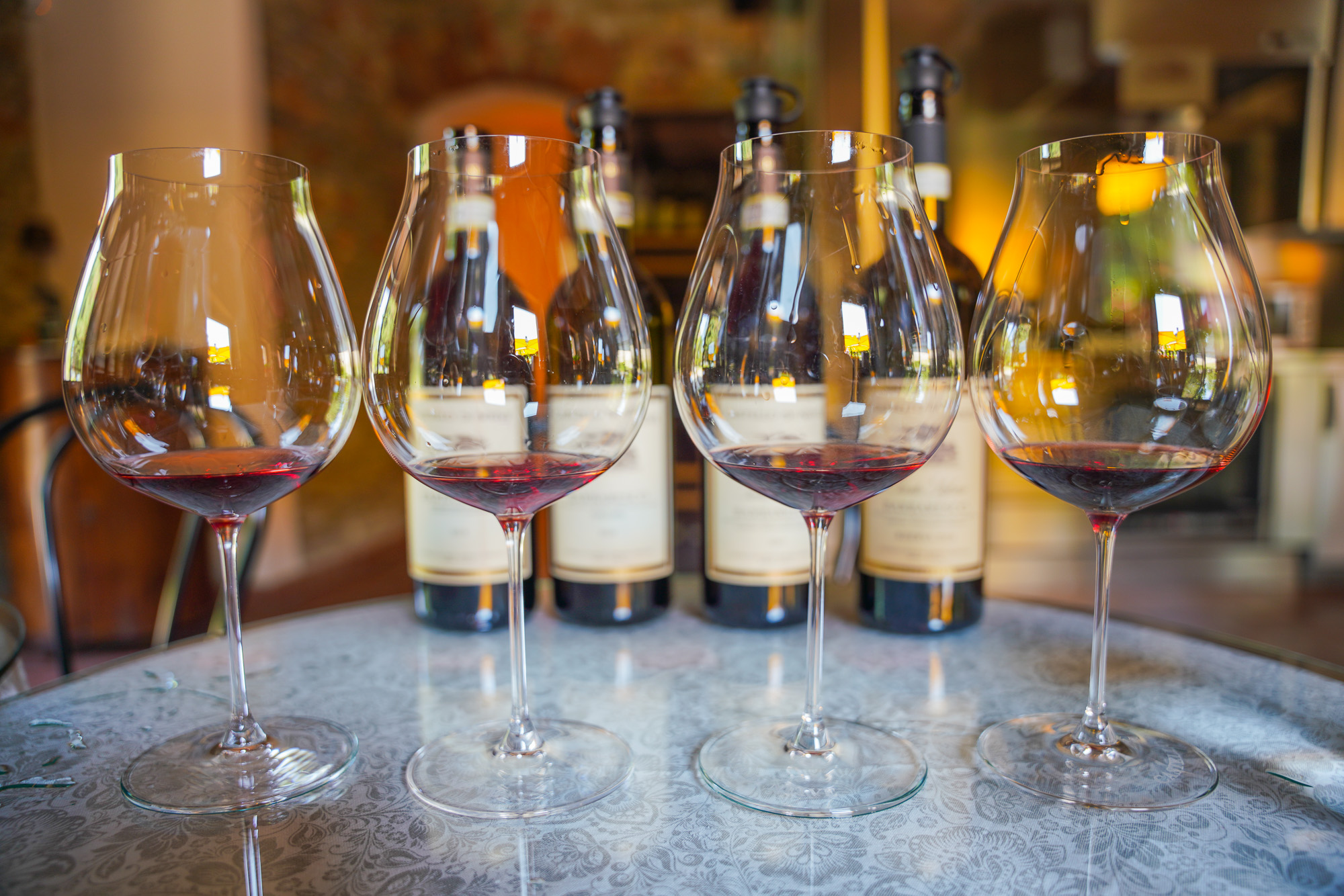 Piedmont is a province in northwest Italy, and its central town in the wine region, Alba, is located approximately two hours southwest of Milan and 90 minutes southeast of Turin by car. Public transportation does exist to reach Alba directly, but as the wine region is somewhat sprawling and remote, it is best explored with a rental car picked up at one of the major airports nearby.
The wine region's location in northern Italy may make you think it should not be suitable for the production of wine, but as this one is sheltered by mountains to the north, west, and south (the Alps and the Apennines, respectively), the region is warmer and drier than you'd otherwise expect. This allows late-ripening grapes like Nebbiolo to be grown as well as other varieties like Dolcetto, Barbera, Arneis, Cortese, Moscato, Chardonnay, Pinot Noir, Riesling, and many more.
Ultimately, most visitors to Piedmont are attracted to the famous subregion of Barolo, arguably the most acclaimed growing region for Nebbiolo, where the phrase "the wine of kings, the king of wines" originated. These grapes are immensely flavorful, aromatic, highly tannic, and have an aging potential for decades (many locals will say the sweet spot is 10-15 years of age at a minimum!).
Although expensive and ageable Barolo is what put Piedmont on the wine map, more approachable Nebbiolos are being made with each passing year (both Langhe Nebbiolo and those with the Barolon name), and additional subregions of Barbaresco (Nebbiolo), Dogliani (Dolcetto), Asti (sparkling Moscato), and Gavi (Cortese) produce award-winning wines that all visitors should try to sample during a visit.
The struggle visitors may have when visiting Piedmont is simply that any given wine subregion is small, but the overall area of Piedmont is quite large. It is quite easy to drive across Barolo in about 10-15 minutes. If you are in Barolo town you can be in Dogliani in just about 20 minutes. But conversely, both of these are 20-40 minutes away from Barbaresco and Asti, and all of those are one to two hours away from Gavi proper!
The good news is that visitors to Piedmont do not necessarily have to drive to every subregion to try all the wines listed above, as many top producers own vineyards in the famous subregions to have a varied portfolio. So do not be surprised if you are sitting in a winery in Barolo yet sipping on a Dolcetto made in Dogliani or a Barbaresco!
That said, take a bit of extra time to plan your wineries accordingly to try as many grapes as possible, not just Barolo. You never know what grape you'll walk away calling a new favorite (for us it was Arneis!).
When to Visit Piedmont?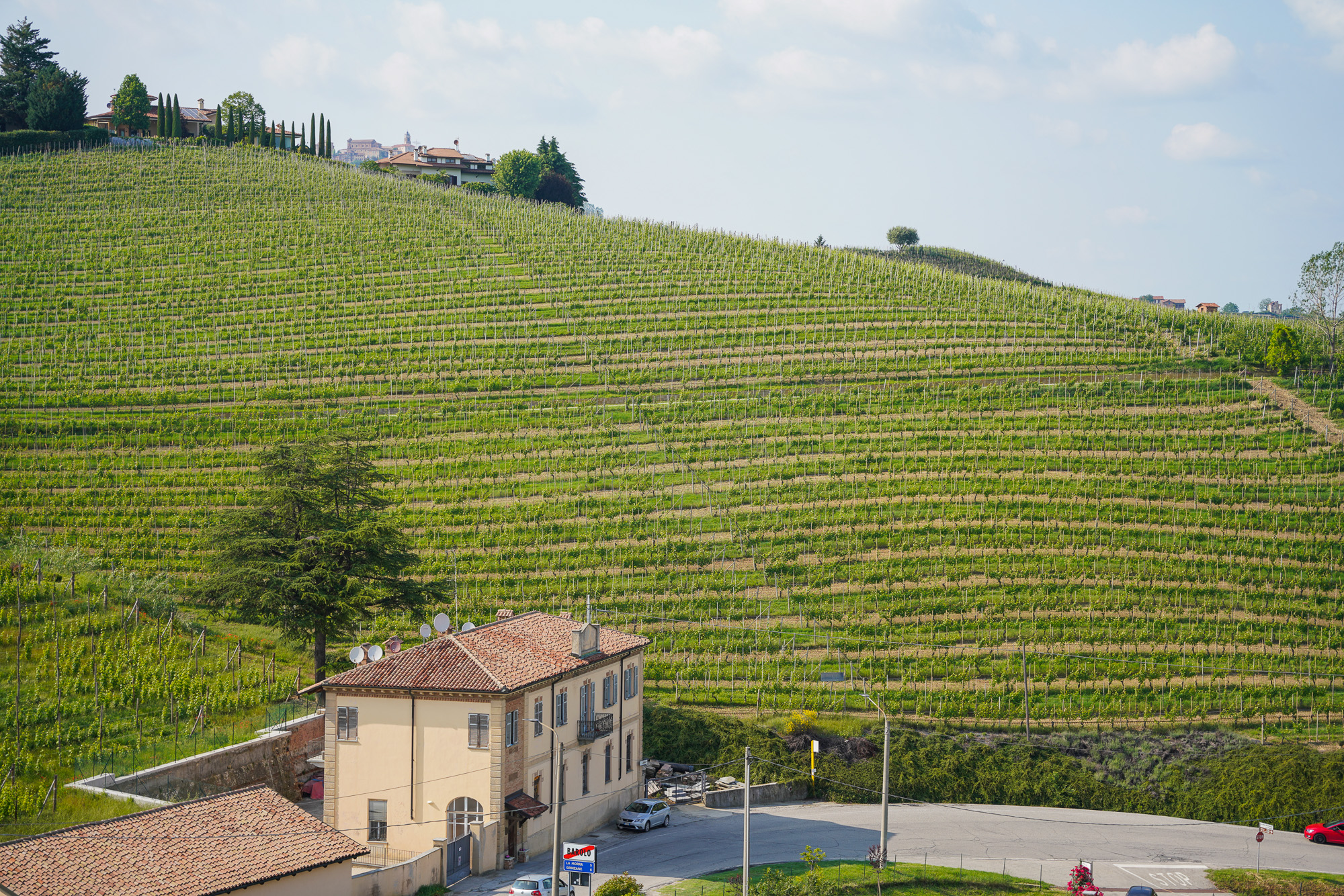 Piedmont, like most wine regions, is a place that experiences all four seasons. Winters are cold, snowy, and sleepy; summers are hot, bustling, and vibrant; and the shoulder seasons are becoming increasingly popular for those wanting to visit with reduced crowds.
There is no generally "bad" time to visit Piedmont; however, it is worth noting that many wineries close down over the winter months, may not offer tours during harvest (late August to early September), and wineries may periodically be closed to attend national and international tradeshows throughout the year.
As such, the best times to visit Piedmont are perhaps anytime after mid-March to late November, with the early months being what is often considered high season and from July to November typically being peak season.
You may find it unusual that peak season extends through November despite harvest being in early September, and this is because the months of October and November typically coincide with the White Truffle Fair in Alba. This event brings visitors from around the world to the (admittedly relatively small) town of Alba to try this rare and incredibly expensive mushroom. Naturally, in being a stone's throw away from the wine regions, visitors here often head out to enjoy wine tasting through the end of November.
Overall, unless you are visiting in the true off-season, it is safe to say that Piedmont is a fairly busy tourist destination almost year-round, and as such, visitors should plan to make reservations in advance, be it for hotels, winery visits, truffle tours or more but make them especially far in advance if you are planning to visit during the truffle fair or for other peak season activities as prime reservations book up months and months ahead of time.
We visited Piedmont in late May and had a fairly easy time making reservations and did not feel the region was too busy just yet. That said, we booked most of our wineries about two months ahead of time and some were already fully booked for our dates!
Planning Where to Stay in Piedmont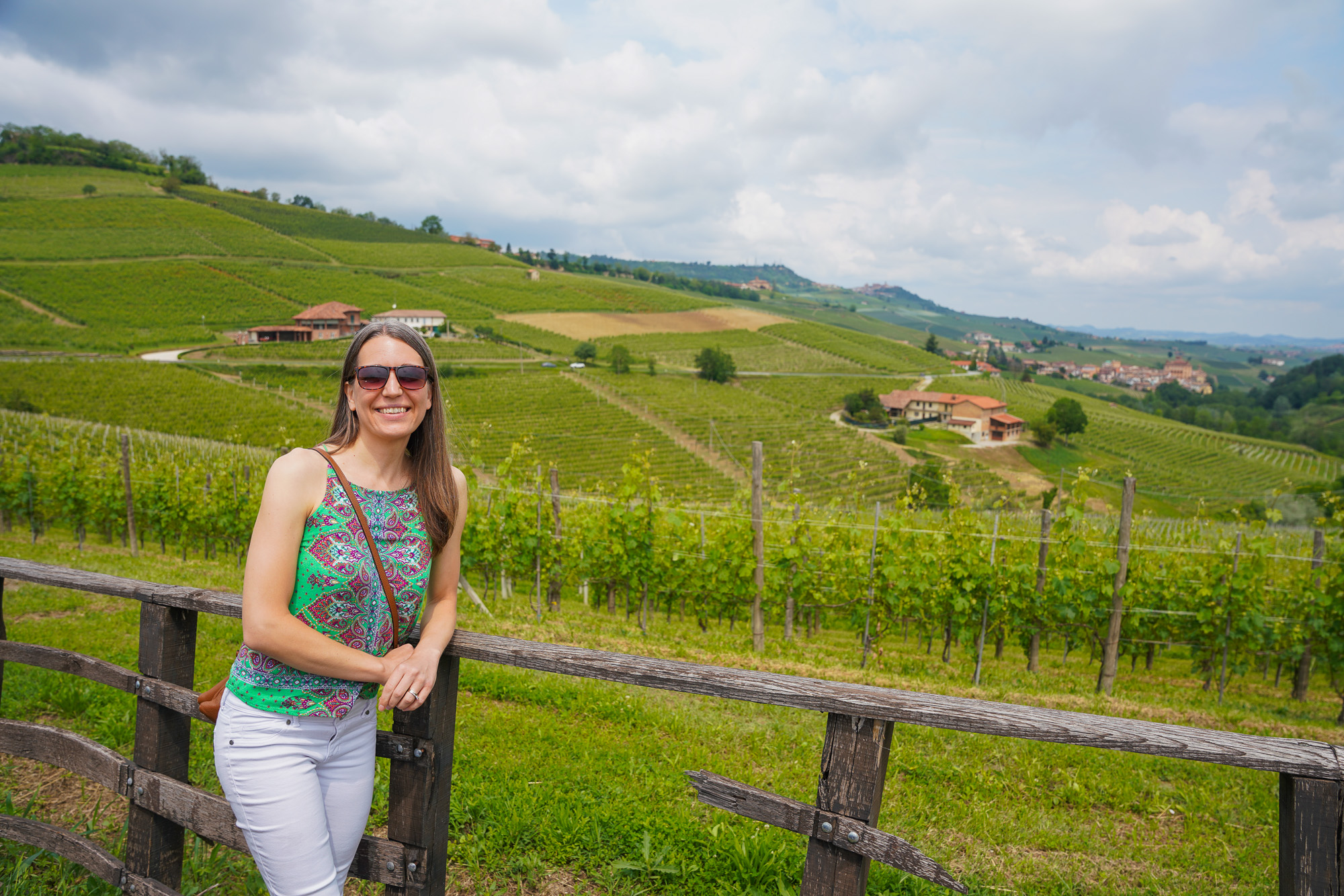 Determining where to stay in Piedmont for your wine adventure can vary considerably based on your interests. Although we have a complete breakdown at the previous link, there are three key travel styles and corresponding locations we think are worth highlighting:
You can't go wrong with these options, as they all offer incredible experiences for each individual travel style.
Staying in an apartment rental in wine country can give the best views and the closest proximity to vineyards. Towns offer more wine bars and restaurant options by foot which are great for end-of-day enjoyment, but may have some parking logistics to consider such as ZTL zones or narrow, hilly roads. Alba is a larger town in between the Barolo and Asti wine regions (right next to Barbaresco) that, while outside the vineyard regions proper, offers an excellent base for those visiting all of the subregions while offering the most food options when you're back for the day.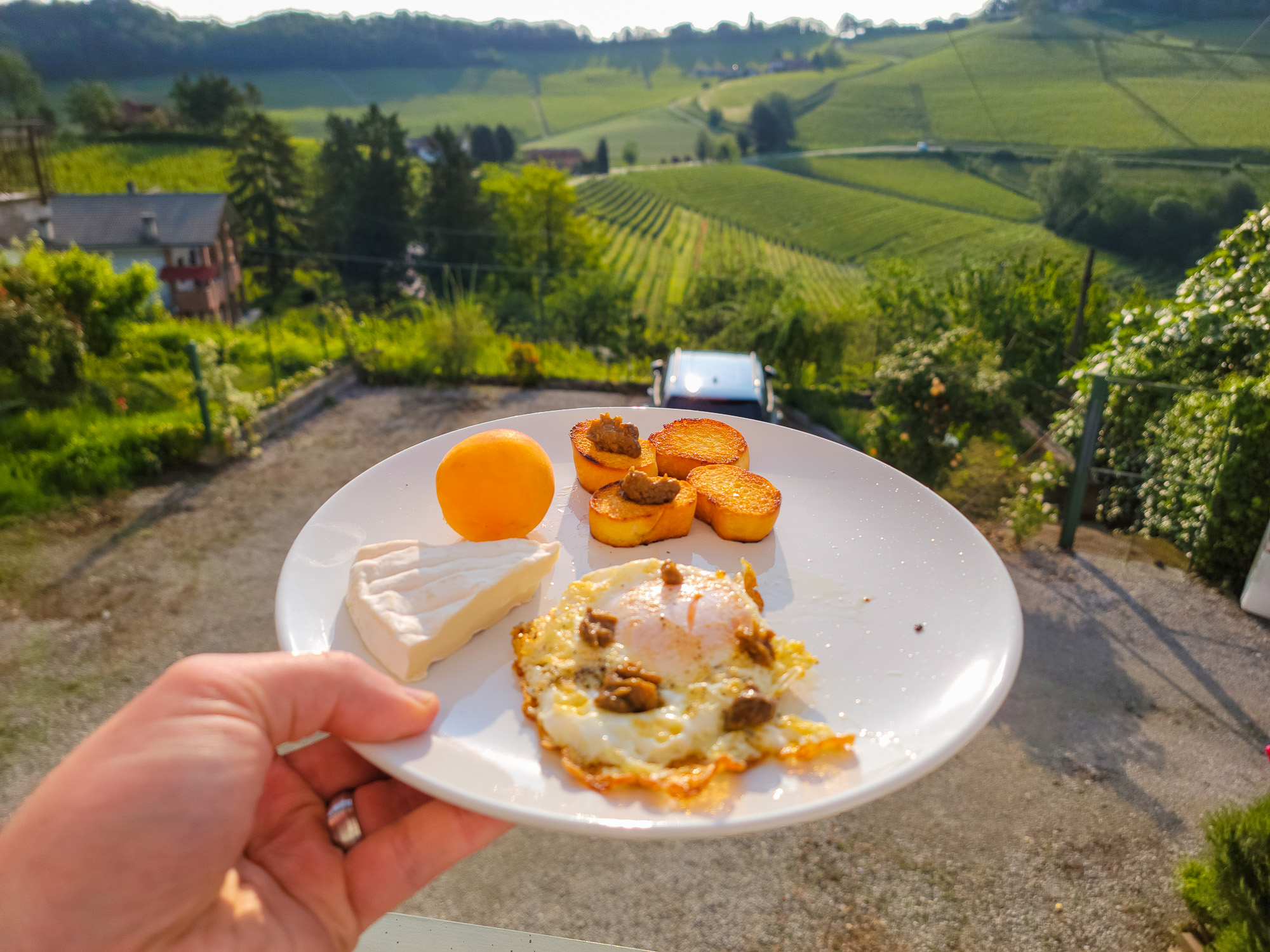 We stayed in the Barolo countryside and within Alba proper and liked both for these reasons. When hitting Barolo wineries, most were just a 5-10 minute drive away from our countryside apartment, and when we stayed in Alba we used an off-day to eat our way around town and an exploring day to head into Asti and Barbaresco. As such, if you can manage to do both and don't mind switching accommodations once, you'll get two incredibly different experiences from a single trip.
It is worth noting that central Alba is a ZTL no-driving zone for visitors. We picked an apartment rental just on the edge of the ZTL zone, parked at a metered spot a block away, dropped our bags off, and then parked the car in Piazza Medford's free parking lot- just about a 10-minute walk from central Alba. If you plan to stay in any town, confirm parking logistics ahead of time as you may not be able to drive right up to your property!
As mentioned at the start of this guide, the cities of Milan and Turin are also a short drive away. While it would be doable to stay in Turin and visit Piedmont as a day trip, as it is just over an hour away by car, we simply cannot recommend this outside of taking a tour. First is because no one wants an hour-plus drive after a long day of visiting wineries, and second is simply because driving in those cities is, in a word, stressful.
We never drive in major cities in Italy due to the congestion, intensity, and even more ZTL zones (often with higher fines), so we always advocate picking up your car at the airport, leaving for the wine region immediately, and dropping the car off before heading into any major city. Explore them if you have time- just without a car!
If you are looking for a place to stay in Turin or Milan before or after dropping off your car, click the previous links to check prices!
Driving in Piedmont vs. Guided Tours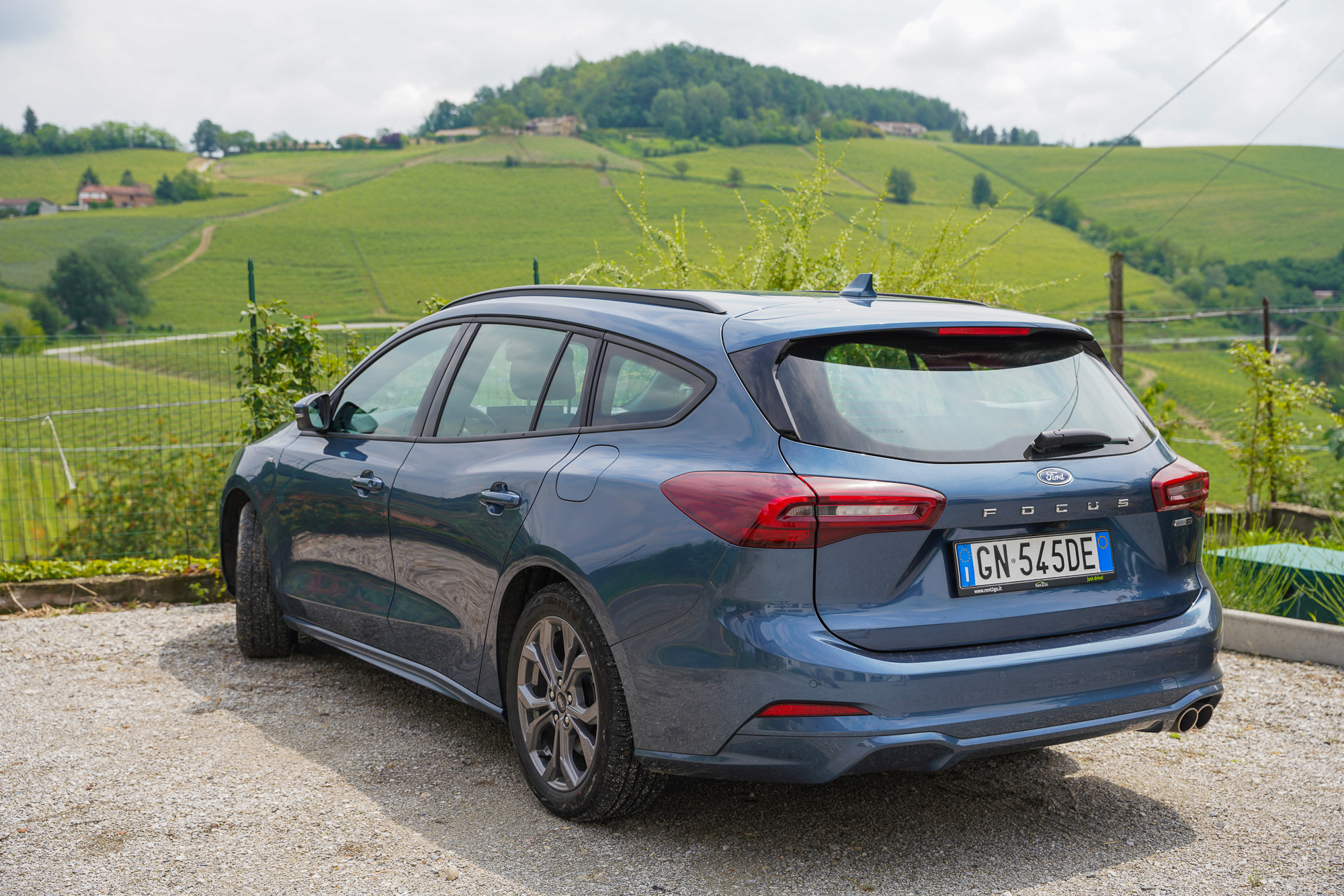 Safety is always the number one concern when driving in any wine region, which naturally extends to Piedmont. As wineries are often quite remote, the quality of roads can vary considerably. Throw on the fact that wine is an intoxicant and many countries have strict drinking and driving laws, and there are many risks to consider.
Thankfully, driving in Piedmont is relatively straightforward. The roads are mostly paved, fairly wide by wine region standards, easy to navigate, and have ample signage for towns and wineries (although, admittedly are rather sparse for speed limits).
As with other regions in Italy, Piedmont's towns have some ZTL zones to keep in mind, speed cameras are present (typically around the entrance/exits of towns), and some towns that are on hilltops may have narrow and windy side streets that may give drivers a reason to pause. We attempted to dine at one restaurant on top of a hill in a town and, upon turning on a side road, realized that was a bad idea, backed up, parked in a public parking lot in the town square, and walked the rest of the way which only took an additional five or so minutes.
Honestly, we'd go as far as saying Piedmont was one of our easiest drives in Italy to date, and we don't make that statement lightly!
Ultimately, the two most significant risks in driving in Piedmont are dealing with bikers (a popular activity in the wine region- bikers were everywhere!) and driving after a tasting. Italy's drinking and driving limit is 0.05% which for some visitors is relatively low, especially considering most Barolo is 14-15%. As such, having a designated driver, hired driver, or spitting is always recommended.
For those who are driving in from a major city, like Turin or Milan, it is also worth noting that most of the major highways in the region have tolls. These are fairly easy to navigate and, as of our visit at least, were ticketed with a pay station upon exit. We always made sure to have some loose Euro coins available to pay these to make things easier as the fees were fairly reasonable.
For those who want to go on dedicated wine tours, you're in luck. There are many great tour options to explore Piedmont wineries via tours from Alba, tours from Turin, biking tours, and even combined truffle and wine tasting tours as well. So if you want to check out wineries without having to worry about driving yourself, many options exist with local pickups.
That said, while this may be enticing to some, we do have to admit that the ease of driving here made exploring via car a great option for us, personally. That said, had we planned our trip last minute and couldn't easily make reservations, a day tour like one of these could have been a great option in a pinch. For more tour options, click here.
Wineries in Piedmont to Consider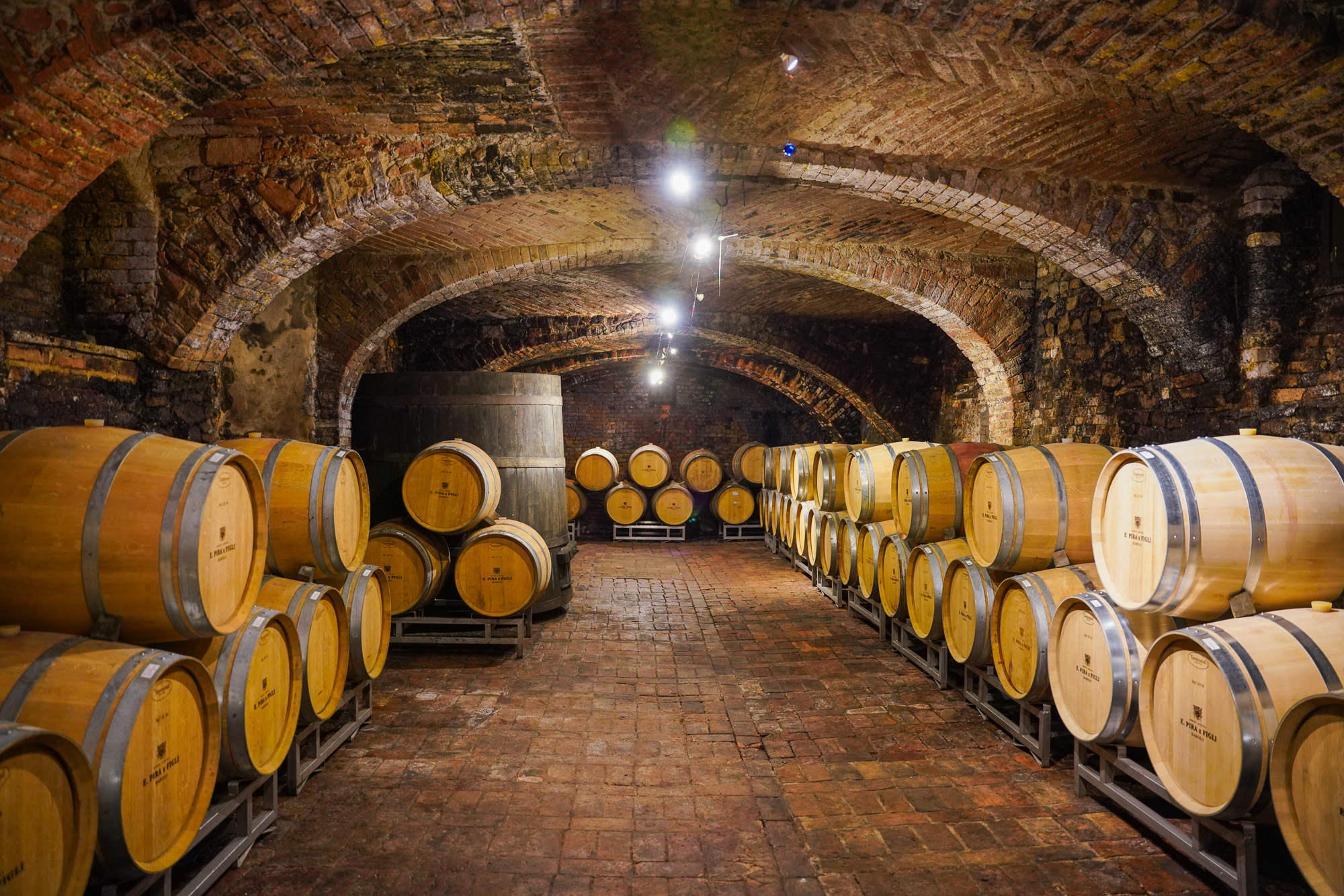 Piedmont is home to numerous subregions of critical acclaim. Barolo is the most famous for its highly rated Nebbiolo, but other subregions are worth exploring just a short drive away. These include Dogliani for Dolcetto, Asti for Moscato, and Barbaresco for more approachable Nebbiolo to name a few. Others, like Gavi for Cortese, are an hour or two away but are still included in Piedmont for discussion purposes (sadly, we did not make it out that far and only researched wineries there on a limited basis!).
While these regions are typically famous for a single grape, as noted above, many wineries own vineyard plots throughout Piedmont. This allows them to make a variety of Piedmontese wines which may be available in a single tasting room. As such, it isn't a surprise to see a Dogliani Dolcetto on a tasting menu while in Barolo, an Asti on the menu while in Barbaresco, a Barolo while in Asti, a Langhe Nebbiolo in Barolo, and so on.
As a result of this, you do not necessarily need to visit every wine region to try all of the styles of wine available in Piedmont; however, we still recommend visiting several regions if time allows for two main reasons:
Winemakers that specialize in a single subregion/style tend to make better wine, and, not surprisingly, their tasting room is often found in the same region. Dolcetto grown in Dogliani is delicious across the board, but producers specializing in Dogliani were much higher quality. We only got to visit those since we spent an afternoon in Dogliani.
All of the sub-regions are beautiful and worth being explored. Most all regions had similar geography to Barolo, we'll admit, but when you're that close, you may as well go out and explore as much as possible!
As with all of our wine guides, we researched numerous wineries to find producers that were highly rated by consumers, have been featured positively by critics, and, most importantly, had publicly available tours at the time of publication (most with advanced reservation).
While we only got a chance to visit a handful of Piedmont wineries during our visit (click the previous link to read our thoughts on those), the following should be a great starting point for those looking for quality producers that typically offer tours and/or tastings.
For ease of navigation, we grouped wineries by their closest major subregion. This is based on geography only, without any other filter. Wineries under Dogliani are simply grouped as they're south of Barolo in or near the Dogliani region. Some within the grouping may specialize in Dolcetto grown in the delineated area of Dogliani, but some may specialize in another grape entirely (e.g. Nebbiolo for Langhe Nebbiolo). Wineries grouped in Asti are simply north/northeast of Barbaresco and Alba and, for the same reason, may not specialize in the regional sparkling wine of the same name (Contratto, for example, makes traditional method sparkling, not Asti sparkling, despite being more or less in the Asti region).
Likewise, some of the below may be wineries with facility tours, and others may be tasting rooms only.
As these groupings are our best attempt to lump wineries together geographically, we recommend reconfirming tasting room locations, styles produced, and any tour offerings before making any bookings.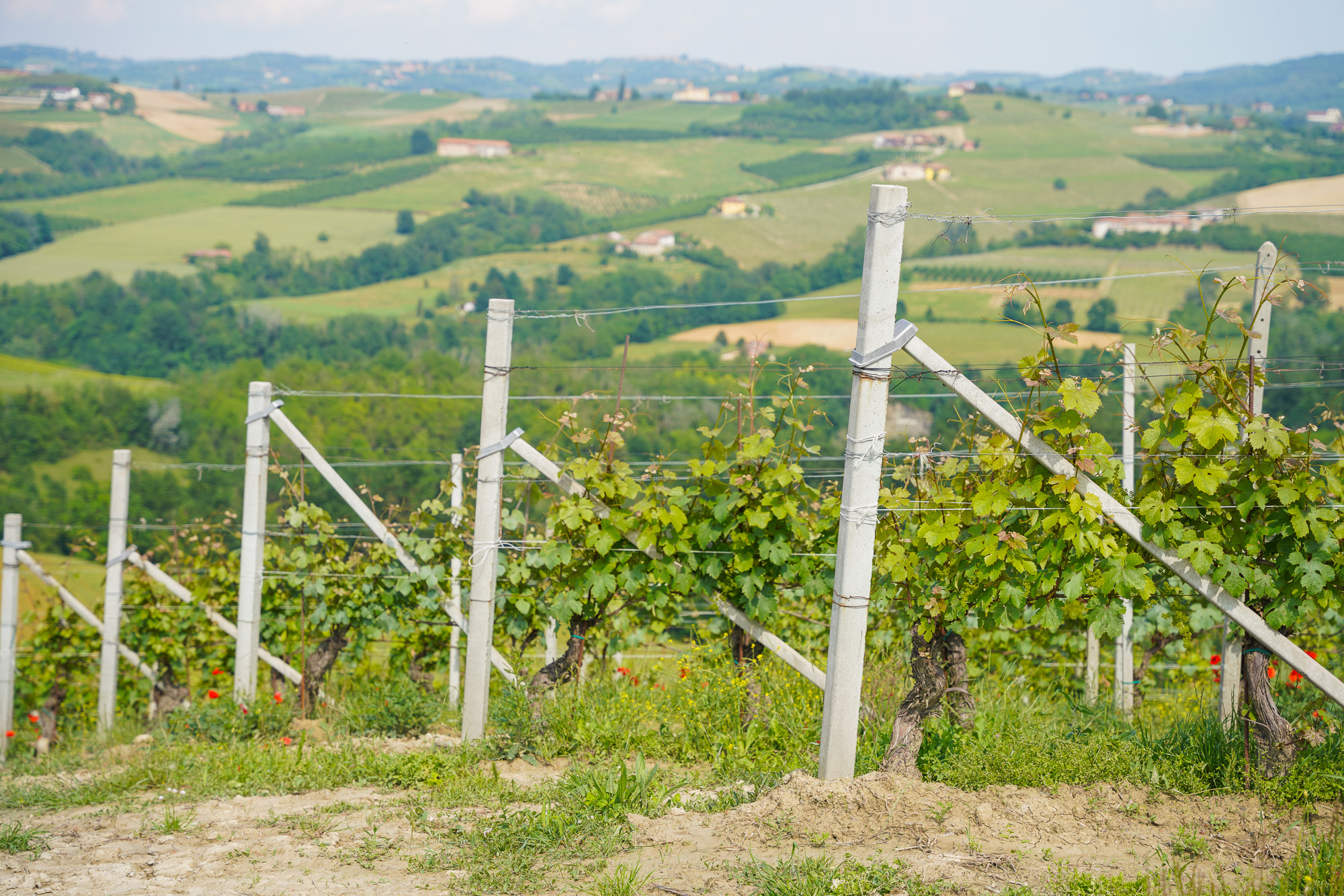 Barolo
Dogliani
Barbaresco / Neive
Asti
Gavi
Alba Town
Do you have a favorite winery you visited while in Piedmont? Or perhaps you represent a winery that was not featured above and offer tours? Send us a message to let us know!
Buying and Shipping Wine in Piedmont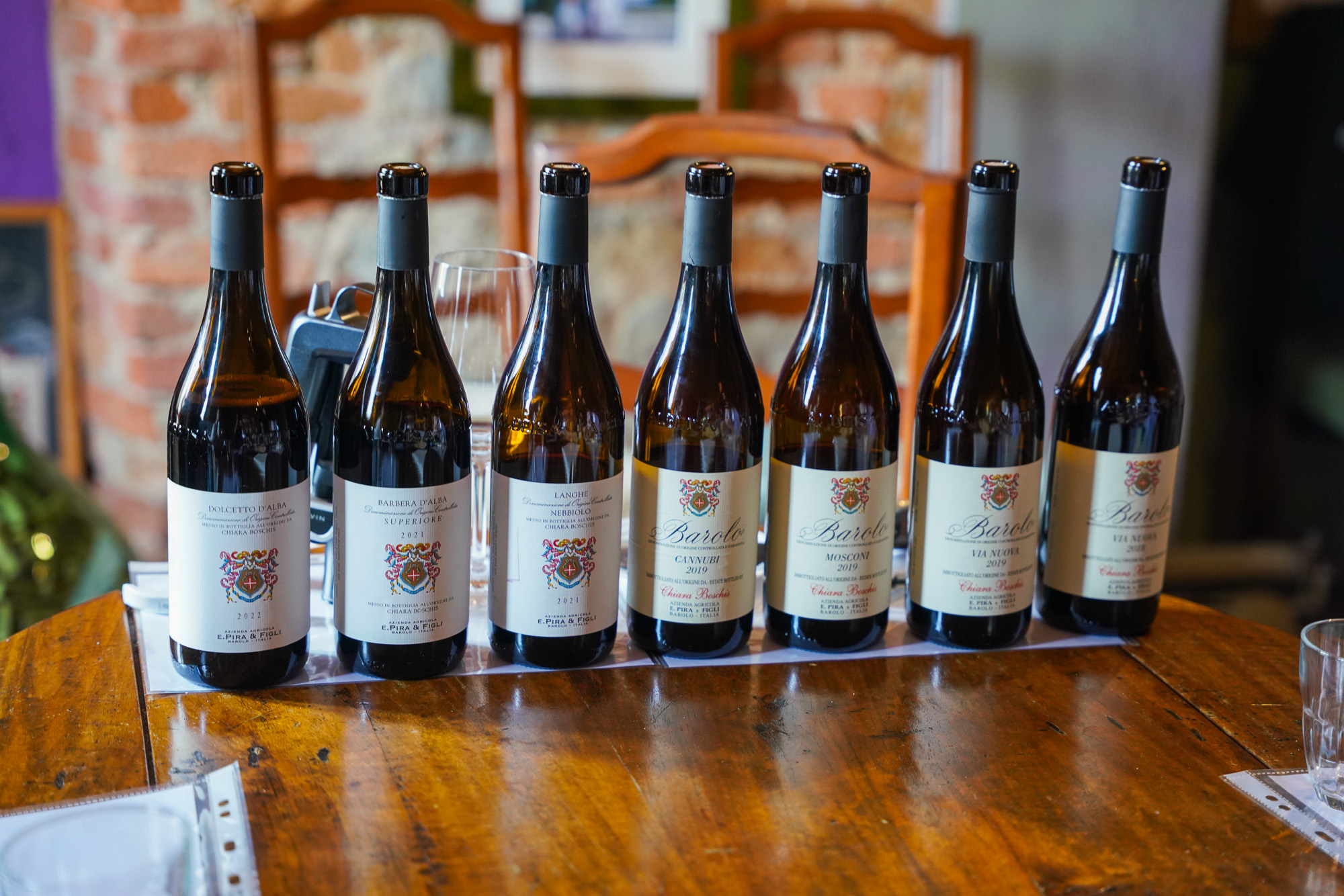 If there is one unusual element to visiting Piedmont, it would be that many wineries we visited did not sell their wine on-site.
The root of this problem stems from the fact that high-quality producers often have limited production. Their inventory is highly sought after and is sold to local stores and distributors as soon as they are legally allowed to. These wineries retain a few bottles to do tastings in-house, but we had a recurring issue of being unable to buy from our favorite producers directly.
As such, for these producers, we found ourselves scouring wine stores in the nearby towns and villages to see if we could find bottles.
Shopping outside of direct purchases then presents another issue simply because you never know how well a bottle of wine has been stored. Has it been standing upright for years or decades? What temperatures has it seen? Did it go through any other hands? Is the markup fair? We could go on.
Thankfully, we found almost all the wines we wanted to purchase at one store in Barolo town- La Vite Turchese.
This is one part wine bar that will Coravin just about any bottle you want and one part impressive wine store that buys virtually all its wine direct from the wineries. Throw on the fact that they often had the best prices of any wine store we visited (offering a favorite bottle of ours from Pira & Figli for about 105 euros instead of 135 Euros elsewhere), and we can safely say we bought more there than anywhere else.
Outside of that, when in doubt, look for wine shops that are temperature controlled, store their bottles sideways, and talk about any direct relationships they have with the wineries. Keep an eye on prices, cross reference, and then compare with options at places like La Vite Turchese or even distributors/sellers at home. (Likewise, we found better prices/availability at shops in Barolo over bigger towns/cities like Alba and Turin- your mileage may vary here.)
Comparing with availability at home is key, especially for larger producers, as we found wineries like G.D. Vajra, Spinetta, and Contratto to sell bottles on-site for virtually the same price that we could purchase them in the USA (for the bottles that are distributed, at least). In this instance, we noted what wines we liked, purchased bottles that were not exported on-site, and did our shopping for exported wines when we returned home- saving precious costs in transporting our bottles!
For those who are looking to take wine home with you, there are generally three popular options to consider, each with pros and cons associated:
Having a winery ship a box for you directly
Buying wine and shipping via a dedicated courier
Taking wine home as checked luggage
Wineries are typically able to ship wine, pending their inventory, and in our experience in Italy may offer two options.
The first is shipping directly from Italy, where you can buy bottles at the local price and pay an (often exorbitant) fee to ship bottles to your home. This generally is best for those who live in Europe over those overseas as internal EU shipping can be quite reasonable. The second is, in some cases, that a winery can take orders via their distributor in your home country and have the wine shipped from there. When available, the bottle prices tend to be a bit higher as they factor in shipping overseas already (the winery is simply facilitating the sale), but local shipping is often much lower.
In Piedmont, we have to admit that we found these options to be somewhat few and far between compared to other regions in Italy, but part of this had to do with some wineries not having any wines available to sale or wide international distribution to begin with (as noted above). That said, these two options are typically best explored only by those who are looking to buy 6-12+ bottles from any given winery to take advantage of economies of scale in shipping, which for a premium bottle like Barolo may price most consumers out rather quickly (we only bought 6+ bottles from precisely one producer, E. Pira & Figlia, and they had no bottles in inventory- we had to find them at local stores).
Dedicated couriers offer shipping services for wine within Piedmont, and many stores can be found on the main road outside Barolo and around Alba. We went to Mail Boxes Etc. just outside of Alba to pick up a shipping box and found they had options to ship wine internationally and pay duties/customs as part of it. This option is suitable for those who buy enough wine from several wineries/stores but don't want the hassle of dealing with the wine in your own luggage (think 6-12+ bottles accumulated from several sources). Take them all to Mail Boxes Etc. or another shipping store, package them up, pay a lump fee, and off you go (this often comes at a fair premium, too, pending how far you're shipping and any respective tax/duty due).
The final option is taking wine bottles in your suitcase via Wine Skins or using wine shipping boxes / wine suitcases as an extra piece of checked luggage. The aforementioned Mail Boxes Etc. store sold boxes with styrofoam wine inserts for about 10 Euro for a dozen bottle capacity. We bought two and then paid for the boxes to travel as our second checked bag for about 100 Euro each- a bit cheaper than rates we saw for shipping and we didn't have to give up our bottles for weeks. Between those boxes and our Wine Skins for putting wine in our suitcases, we brought about 36 bottles home for an average price of about 6.50 Euros a bottle.
That said, the employees at the store tried to tell us we weren't legally allowed to take wine home to the USA this way and that we had to ship via a store like theirs for customs/duty reasons, but we didn't have any issues once we returned to the USA. As with all things taxes and duty, you need to declare your wine, and a grumpy TSA agent could hold you up when going this route. This is always a risk we're willing to take.
Non-Wine Activities in Piedmont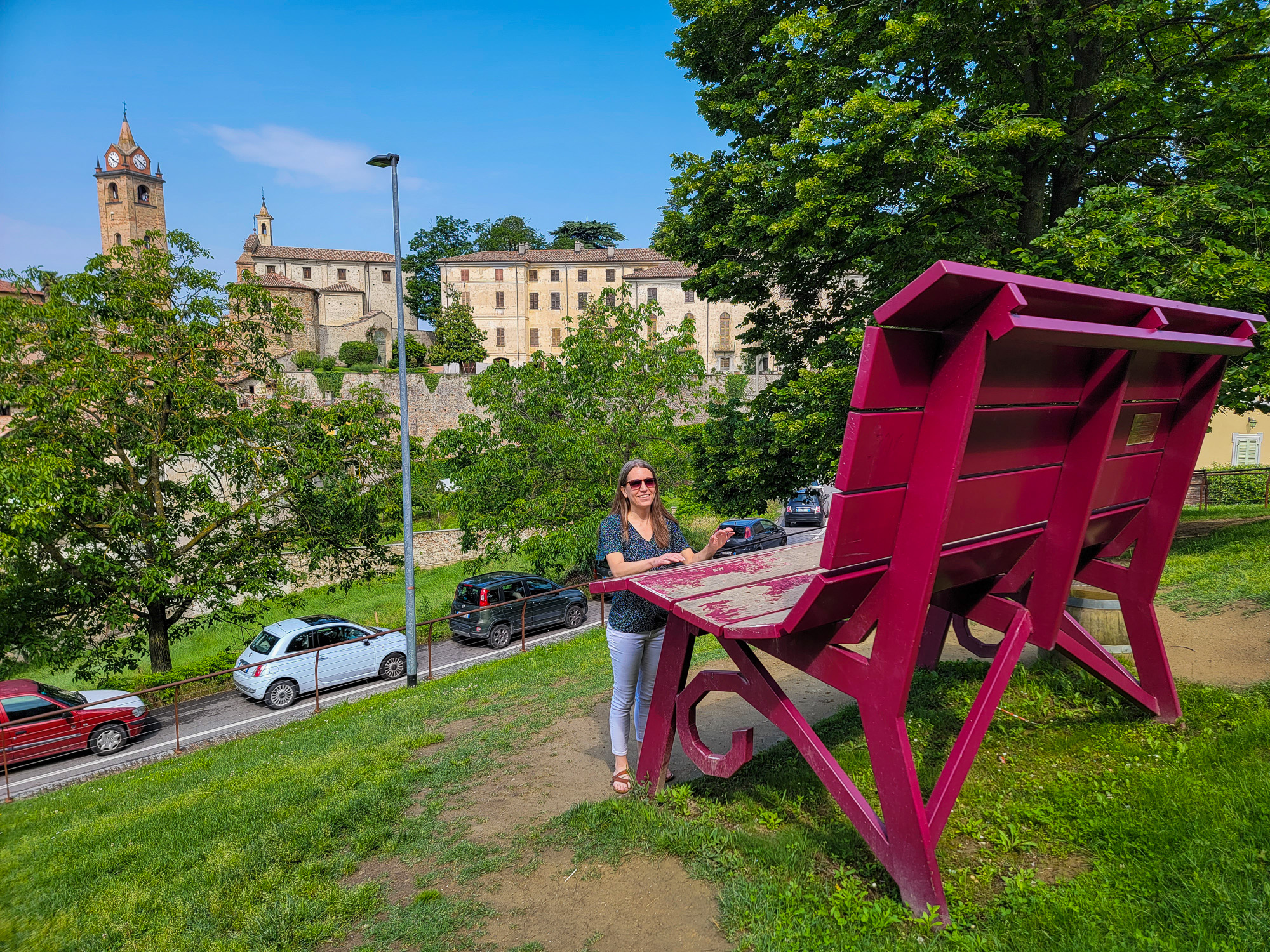 While we could argue that Piedmont's star attraction is the wine regions themselves, there are many great activities to enjoy near the vineyards and further away.
Piedmont is known for its truffle production, and truffle hunting tours (both with and without truffle and wine tastings) are offered just outside of Alba town. In October and November, the annual White Truffle Festival takes over the town. It brings visitors from far and wide to go shopping and eat truffle-loaded cuisine (book your accommodation and wineries significantly far in advance if visiting during this time!).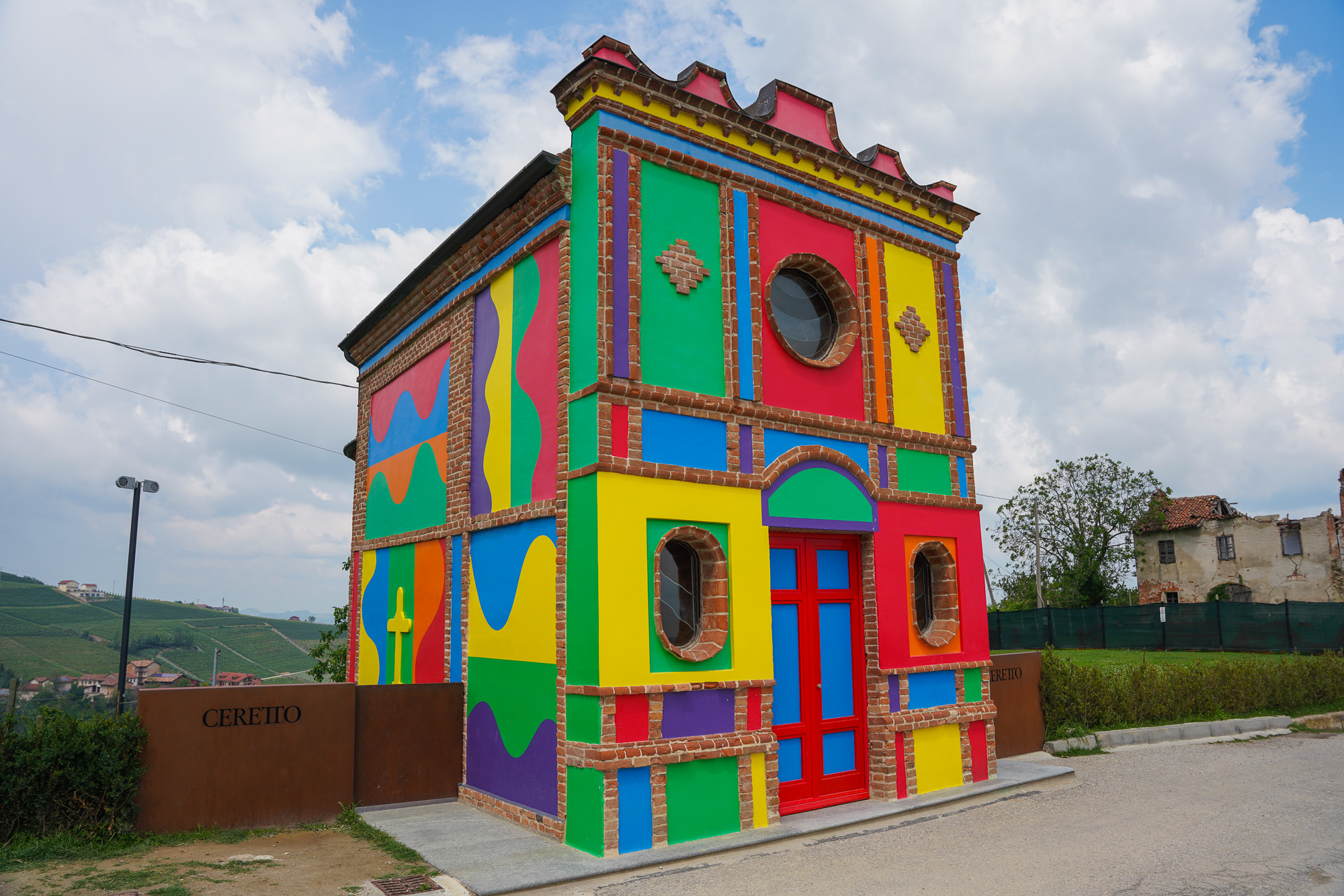 Biking is a popular activity within the wine regions, and on a nice day, you'll see dozens of bikes out on the windy and twisty roads of Barolo and other nearby regions. Piedmont is also home to many giant benches worth seeking out for photo ops, and the colorful Barolo Chapel just outside of La Morra is worth the 3-4 minute detour on a gravel road to check out, too.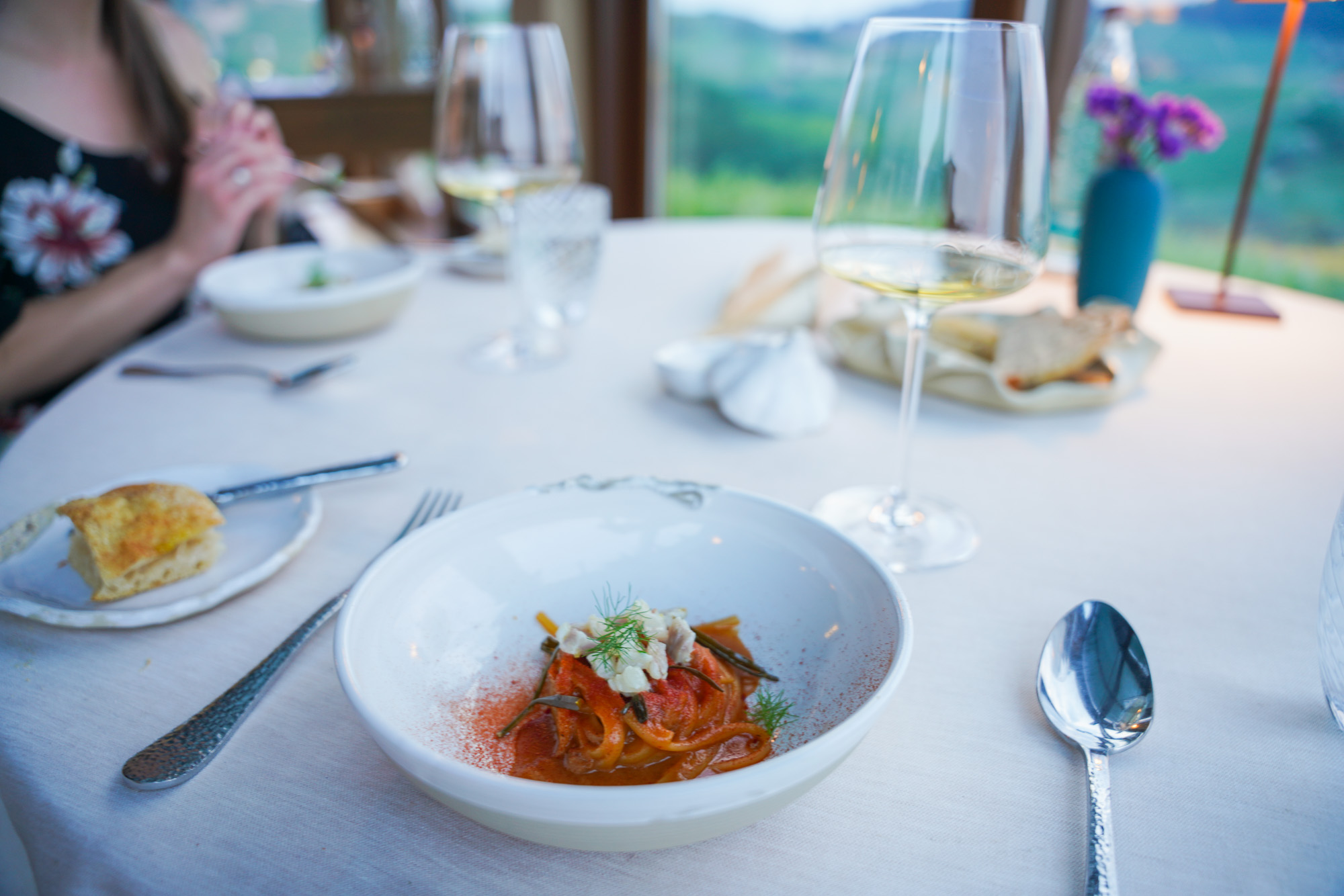 For those who like to eat, Piedmont is an acclaimed food region with many local styles of cuisine, a disproportionate number of critically acclaimed restaurants (particularly in Alba), and many Michelin-star dining experiences like Ristorante Borgo Sant'Anna in Barolo and Piazza Duomo in Alba to name a few (read our reviews at the previous links!). Go in expecting to eat a lot of meat!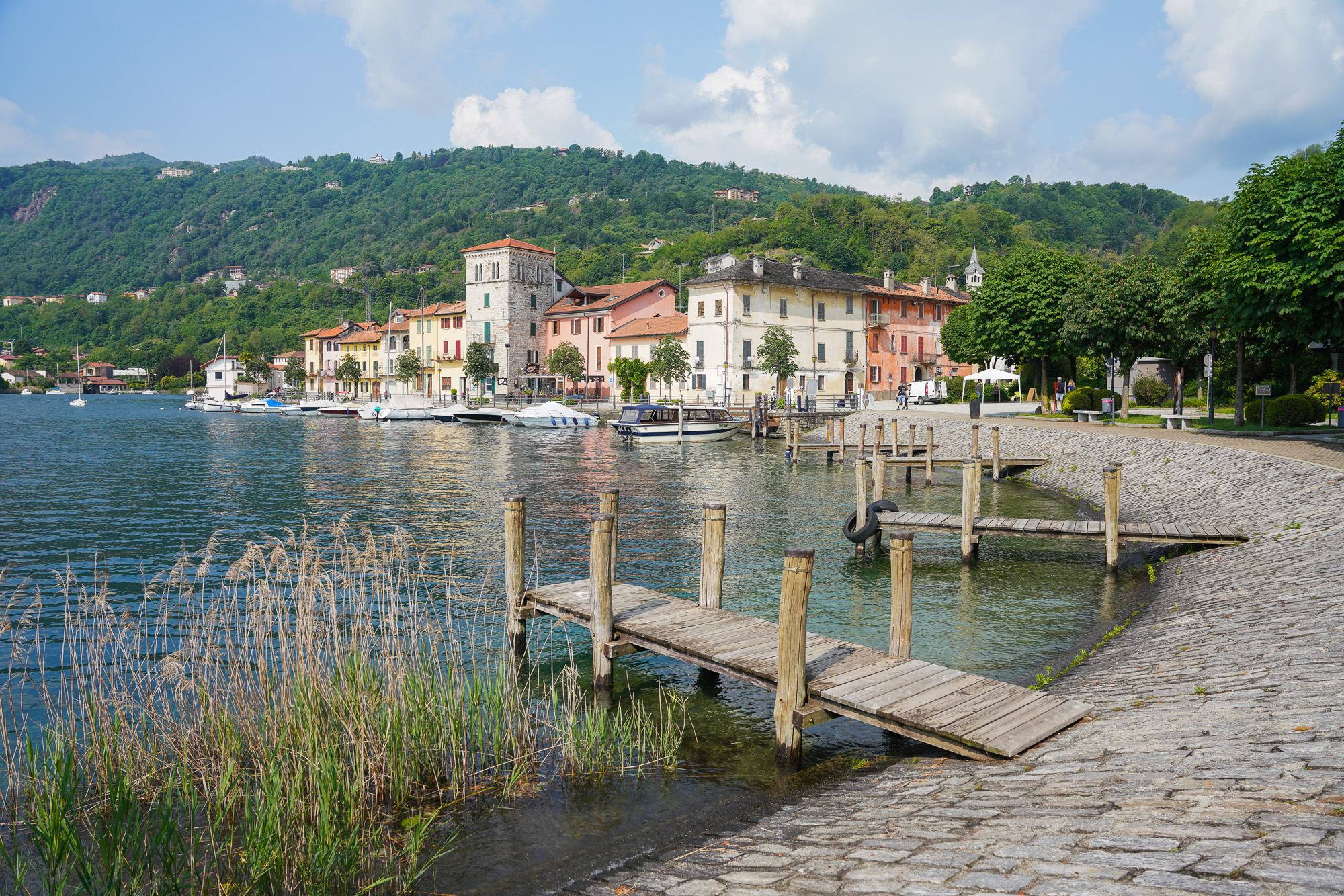 Further to the west is Turin, the capital of Piedmont, with many great museums dedicated to the history of automobiles, the former Fiat factory whose test track is still open, and more. Two hours to the north is the gorgeous Lake Orta, home to a beautiful island monastery and many hiking opportunities in the foothills of the Alps.
As such, while you may plan for just a few days in the wine region to go tasting, you can truly make an entire trip from a visit to Piedmont if you are willing to venture out past the wine region proper. If you are thinking of making a larger trip to Piedmont, we recommend checking out our article on how many days you need in Piedmont where we cover the other non-wine activities in more depth!
Overall, Piedmont is a pretty amazing place to explore in northwest Italy for the wine and the many other unique historical and natural attractions. But if you are planning on hitting Piedmont for wine tasting, do yourself a favor and expand your horizons beyond just exploring Barolo, book that rental car, add on an extra day or two if you are able, and really do this one justice!
Have you visited Piedmont on a wine tour before? What were your experiences like? Comment below to share!