Published Jeremy. Last Updated on November 1, 2022.
Disclaimers: We use demographic data, email opt-ins, display advertising, and affiliate links to operate this site. Please review our Terms and Conditions for more information. This website is intended for those of legal drinking age in your jurisdiction.
When we first started thinking about joining wine clubs, our thoughts immediately turned to those horrible wine of the month club infomercials we saw on TV growing up. The thought of joining a program where we relied on a nameless person to pick bottles for us was, well, unsettling to say the least.
Thankfully, wine subscriptions have come a long way over the years with the launching of many themed wine clubs, sommelier-led clubs (ones who put their name on the product!), and even wine subscriptions becoming available direct from your favorite winery.
As we've been using these services to help build our wine cellar (and find new grapes for our quest to try every grape varietal in the world), we thought we'd put together a list of some of the best wine subscriptions that you may want to consider!
Disclaimers: Wine club rules vary from state-to-state, country-to-country. As such, you must confirm if you can receive wine shipments to your locality before joining any program. Likewise, if any promotion codes are offered within this article, note that some states prohibit discounting of alcohol as well. If any offer codes are no longer valid, please contact us so we can update accordingly as offers change regularly- sometimes without us being aware of it.
Plonk Wine Club – A Great Organic Wine Club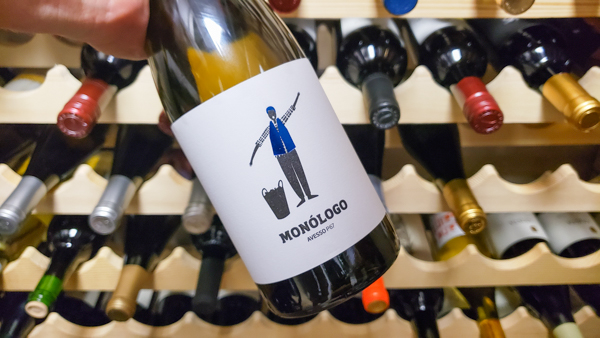 The first wine club we tried here at The Grape Pursuit was Plonk Wine Club which focuses on small producers with an emphasis on organic and biodynamic wines.
Us picking this as our first choice was not because of these points; however, and was because their wine inventory featured a number of new-to-us grapes that would help us with our quest! (It was in this club we found interesting grapes like our first Savatiano, Fiano, Avesso, Grillo, Xynisteri, and more.)
So while we appreciated Plonk's club purely for being able to seek out unique wines, it is also worth highlighting that this one has a wealth of club combinations you could consider. They offer red, white, and mixed clubs to start, and then let you break down your order volume (four, six, or twelve bottles) and frequency (monthly for four bottles, up to every two months for six, and up to every two months for twelve).
Going beyond the club program, Plonk offers a la cart bottle sales with a minimum of six bottles per order, giving you an easy opportunity to order more of any bottles that you absolutely love. From there, they also have seasonal packs, mystery cases, and more to really help increase the variety of wines you get to try all around, and our mystery pack order was a fun addition to our regular club purchases!
To check out more from Plonk Wine Club, click here.
MYSA Wine Club – A Natural Wine Club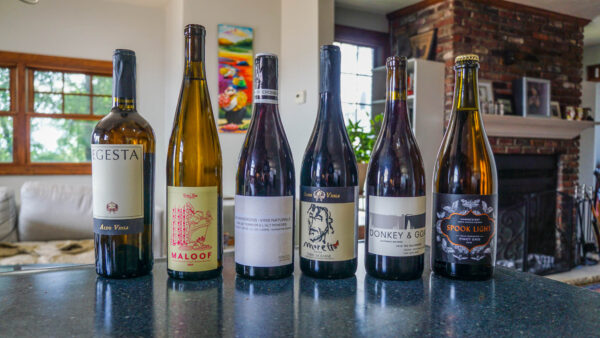 Our pursuit of unusual grapes led us down the wine club rabbit hole to where we discovered MYSA– a natural wine club. While the definition of "natural" is somewhat relative (some organic and biodynamic producers are natural by default), MYSA focuses on low-intervention winemakers that put sustainability at the front and center of their production.
So not only did we find unusual grapes here, but we also got to try our fair share of orange wines, pet nat wines, funky wines, and other styles we typically don't see much of in our local stores. While some of these were a bit out-there for our tastes overall, we did also enjoy simply being able to try new-to-us styles of wine all the same!
MYSA also is one of the most flexible wine clubs out there. They offer clubs for mixed wines, red wines, and orange wines. The mixed wine club can be purchased at three, six, or twelve bottles shipped every one, two, or three months whereas the focused red and orange wine clubs are for four bottles shipped monthly- giving many options for those who do not necessarily need a lot of wine at any given time.
So if you've ever wanted to go down the rabbit hole of all things natural wine, this club is for you!
To check out more from MYSA Wine Club, click here.
Naked Wines Club – A Unique Wine Club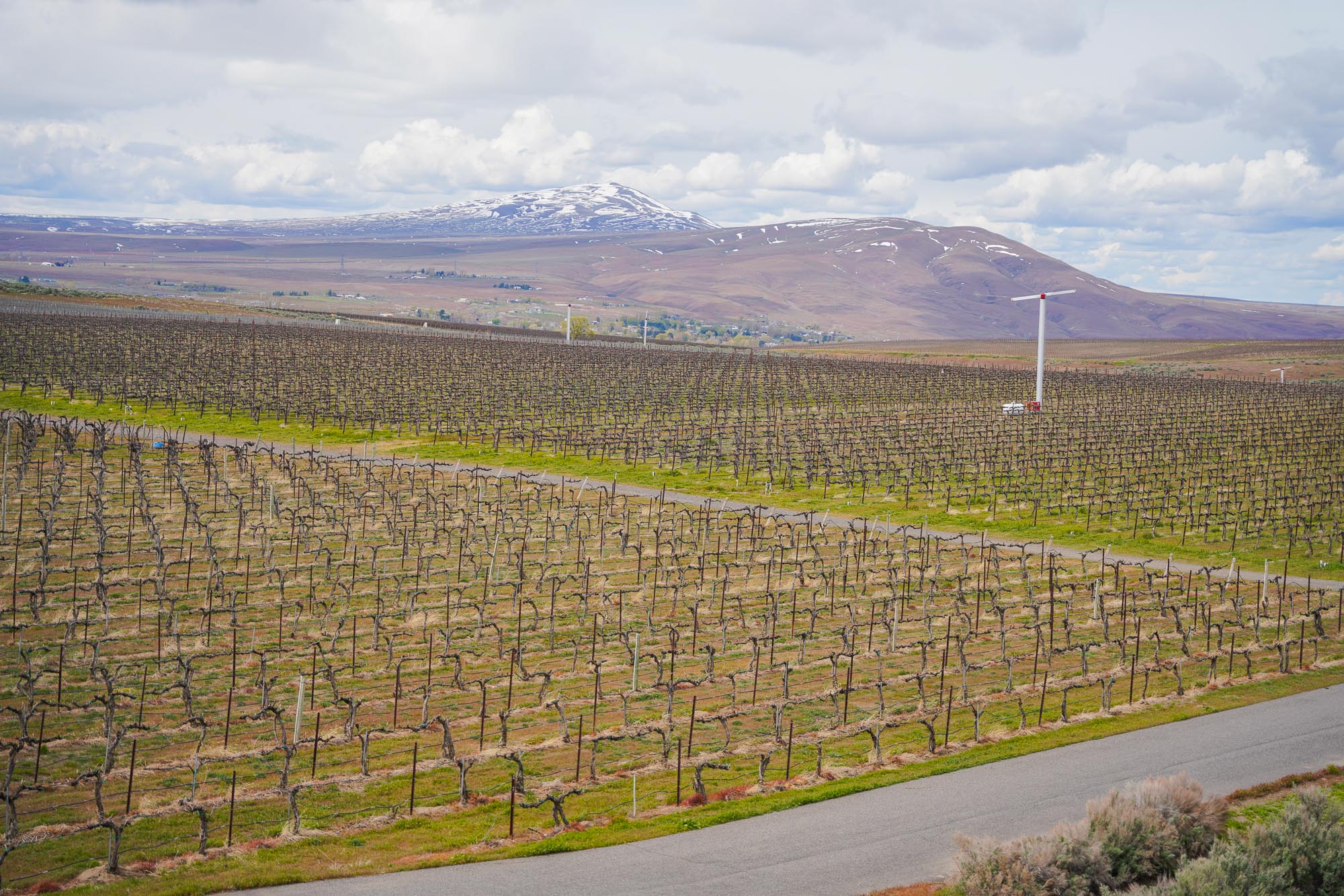 Naked Wines is one of the more unconventional wine clubs featured in this article for a few key reasons. First, they purchase directly from boutique, independent winemakers- cutting out the middle man to help get costs down on any given bottle. Second, they have no long-term commitments for members!
So, how does Naked Wines work? It is actually a rather interesting process.
Instead of buying a set amount of wine at a given interval like in traditional clubs, you simply pay Naked Wines a set rate every month which is applied as account credit (starting at $40/month as of publication). They then use this money to invest in independent wineries and secure bottles at wholesale prices (up to 60% off) that customers can then purchase with their account balance that is built up over time.
While the minimum order quantity is half a case like in most clubs, you are really in control of when you can get your delivery, what specific bottles you get, their respective prices, and more. Want to buy a half case of wine with that $120 credit you built up over the last three months? You can do that. Want to wait until you have $400 in your account so you can buy a half case of super premium wine? You can do that too. There are really no commitments other than minimum bottle count!
In a way, Naked Wines markets this membership model as a way to support independent wineries while getting rewarded with bottles from within the community at your leisure- and it oddly works! And, since you're building up your account balance slowly over time, you don't have the typical sticker shock like in most wine subscriptions when it comes time to order. A win-win every way you look at it.
To check out more from Naked Wines club, click here. To take $100 off your first case order on us, click here. Offer valid for new members only. Additional terms and conditions may apply for this discount.
Wine.com Club – Subscription Wine Club with Large Selection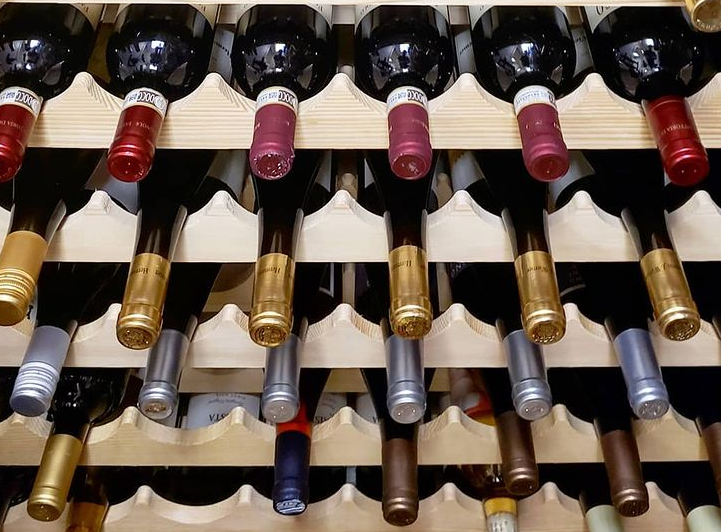 You know we are fans of Wine.com for their large selection of wines and their StewardShip program (where, for a small annual fee, you get unlimited free shipping in the USA). But it should also be no surprise that this one has its own wine club- with a little bit of a twist!
Wine.com's club, aptly named Picked by Wine.com, focuses on the sommelier element of wine shopping. Upon signing up, you answer a short survey about your tastes, the price range of bottles you are looking to purchase, characteristics to include or avoid (such as wanting to try new grapes or being exclusively Chardonnay), and more. After that, a sommelier will then individually curate six wine selections to best match your survey results!
While the shipment is always capped at six bottles per delivery, you can adjust your delivery interval to once every one, two, or three months. From there, you can also select the quantity and average bottle price you want to pay for red and white wines (e.g. two reds at $100 bottles and four whites at $25 average) with the only other stipulation is that the lowest range is $15-$25 per bottle before tax.
So while your final bill will likely be variable thanks to the range of conditions mentioned above, this one offers a more customizable experience to help you work your way through Wine.com's impressive collection all while having assistance from an expert sommelier!
To check out more from Wine.com's Picked wine club, click here.
Your Favorite Winery's Club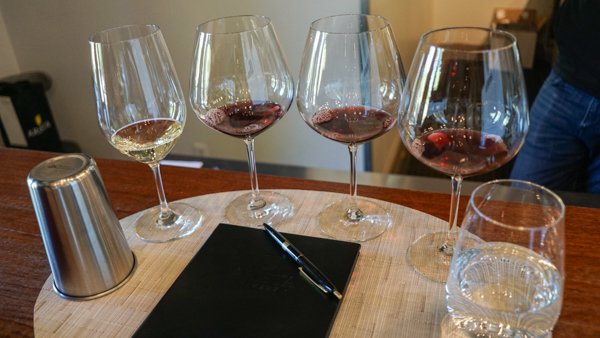 To end this one, we would be remiss if we didn't point out that not all wine clubs are organized by 3rd party companies like those above.
Many excellent wineries offer their own form of a wine club for direct sales to customers. If you have a favorite producer (or three, or six), joining their club is a great way to get perks like first-choice access to new releases, opportunities to buy bottles that never make their way out to the general public, and even some visiting perks (like waived tasting fees, discounts on bottle sales, access to private tasting experiences or wine dinners to name a few).
In fact, for some of the super-premium wineries we are members of, being in these wine club programs is the only way to get their most prestigious bottles in the first place. Low volume producers often reserve their best bottles exclusively for club members and are not distributed in the slightest (sometimes not even available in the winery's on-site shop!). In these cases, if you hesitate to buy bottles when they become available to club members, you may miss your opportunity entirely!
Unfortunately, winery-specific clubs are not created equal when it comes to the fine details. You really will do well to perform a bit of research before joining any given program.
Some may ship you preselected bottles in fixed quantities at regular intervals (e.g. six winery-selected bottles mailed to you every quarter for a flat fee). Others may simply require you to maintain a fixed quantity of purchases throughout any given year, but allow you to pick and choose order quantities when club wines are released (e.g. you must buy a case a year, but you can do so at your leisure during periodic releases). Others may have similar rules but don't have a "release" schedule such that you can truly buy whenever you desire (e.g. you still must buy a case per year but on your own timeline- terms like this are great for those who live close to a winery).
All that being said, individual winery clubs are often best for those who consume 6-12 bottles a year from any given producer. While a rough rule of thumb, this range is generally the minimum purchasing requirement that most producers have for club members. So unless you're building your cellar with ageable wine (as we are doing with Arista in Sonoma), where accumulation is a good thing (check out our building a wine cellar post for the math on that), this is an important caveat to always keep in mind.
We're always on the lookout to try out more of the best wine clubs for this article. Do you have a favorite? Comment below to share!