Last Updated on July 10, 2023 by Jeremy
Disclaimers: We use demographic data, email opt-ins, display advertising, and affiliate links to operate this site. Please review our Terms and Conditions for more information. This website is intended for those of legal drinking age in your jurisdiction.
Most of the wine clubs we have tried to date often follow a fairly traditional format. That is to say, you sign up, you get wines delivered every month, and the bottles you receive are often the same as every other member within your order tier.
Wine.com, one of our favorite companies to order wine from in the USA, takes a different approach to their wine club, and is aptly named Picked by Wine.com. The reason this one is named so well is that you aren't receiving the same wines as all other club members, and instead get a specially curated box picked out by a sommelier just for you!
After trying this one out, we are sold on the concept- especially for those who want to spend a bit more for premium bottles.
How Does Picked by Wine.com Work?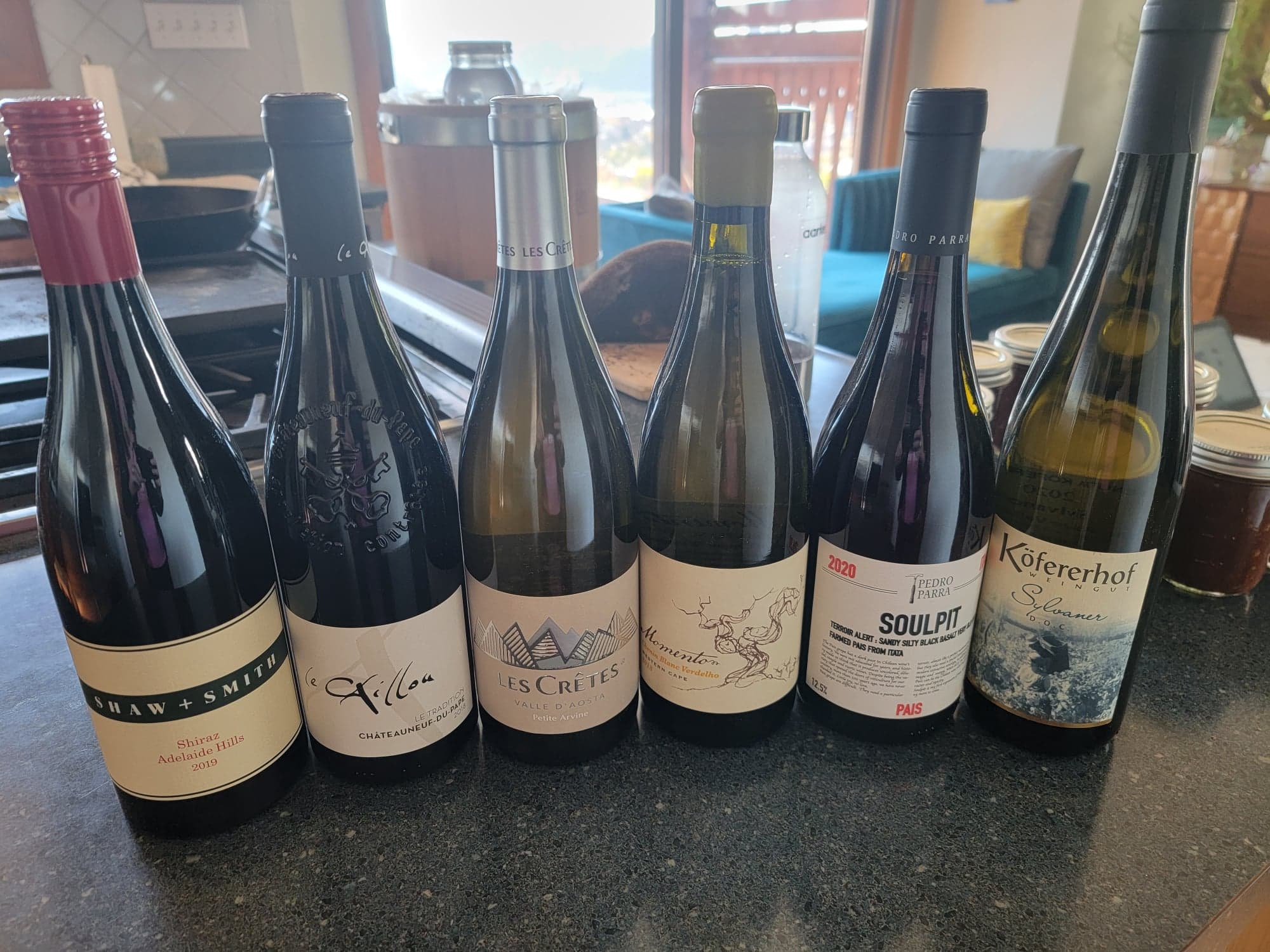 Picked by Wine.com boasts itself as a sommelier-curated wine club where you receive hand-selected bottles based on your interests from Wine.com's vast library of wines.
You first start by taking a short wine quiz which can be completed in approximately five minutes so Wine.com's sommeliers can get to know you better. The questions include:
Your interest level in wine (beginner to advanced)
What kind of wines you want to receive (red, white, or mix)
What kind of styles you enjoy or dislike
Whether you want to be adventurous with new wines or stick to what you like
Setting your delivery frequency (monthly up to every three months)
Setting the mixture of types (red vs white) and an average price point (selectable for red and white)
Submitting custom notes to your sommelier (e.g. "we want to try unusual varietals" or "include a Rhone wine in every order")
This one was interesting to us for a few key reasons which solved some problems that other wine clubs struggle with.
First, the wines are selected with a customized approach to your survey. Do you like big bold reds and only want to receive big bold reds? They can curate that for you. Do you want only wines of set varietals? They can likely accommodate that too. This club does not just send you the same bottles as everyone else on any given delivery, and truly wants to get the best bottles for you each and every time.
We told our sommelier that we were studying WSET and love trying new varietals, and we received some pretty interesting grapes in our first order like Sylvaner, Petite Arvine, Pais, and more. These weren't new to us per se, but were varietals we always wanted to try more of all the same. A win in our books!
Second, the cost for this one is variable. You set the target price points for the reds and whites you want to receive, but you'll be charged the exact price of the wines only. Here, prices can swing +/- approximately $5 per bottle as your set target is more or less treated as an average, so if you set a price point of $30 for reds, you may receive a red between the range of $25 to $35.
We selected a target price of $30 for whites and $40 for reds and delivered bottles ranged from $28-$32 and $37-$40 respectively. Even better is you can fine-tune this one for each delivery. So if you have a bit of extra money and want to increase the reds to $40 for one month or want to save cost and drop the whites to $20, you can do that.
Third, the program is somewhat immersive. Your sommelier sends you notes, can write comments about some of the wines that are delivered (approximately three of six in our first order), and uses your later reviews to help further customize wines even better to your liking.
But perhaps the best part of all is that these bottles all come from Wine.com's expansive inventory, so for those (like us) who are members of the StewardShip program, you can re-order any bottle you like with free shipping for future enjoyment.
Ultimately, the only real downside to Wine.com's program is that you have to receive six bottles per order, but their flexibility in allowing you to order monthly, every other month, or once a quarter helps make this a bit easier to swallow if you're like us and go big on more expensive bottles.
Yes, our order was approximately $210. And yes, this was more expensive than just about any other wine club we've been a part of. But this was something we knew going into things and made a conscious decision for that price simply because we know Wine.com can deliver solid higher-end bottles (we look at this as a good thing for those who are really into wine). We balance this by only taking a delivery once a quarter. For those who are a bit more cost-conscious, it is worth noting the only available range is $20-$40 per bottle, so you're looking at a minimum of approximately $120 per delivery and a max of about $240- plus or minus a few dollars, of course.
All things considered, we love the concept and can see being members of this one for quite some time.
Wines We Received in Our First Order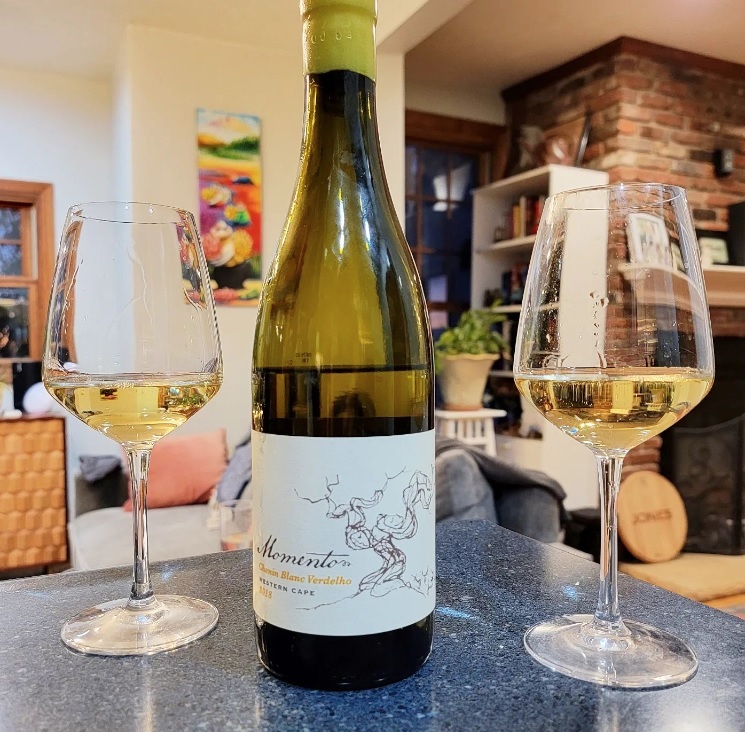 So, what did we receive in our first delivery? Well, we got the following:
Kofererhof Sylvaner 2020 – $31.99
Les Cretes Petite Arvine 2021 – $27.99
Momento Wines 2018 Chenin Blanc / Verdelho – $33.99
Clos du Caillou Chateauneuf-du-Pape 2018 – $39.99
Pedro Parra Soulpit Pais 2020 – $36.99
Shaw + Smith Shiraz 2019 – $37.99
In terms of being a reflection of our survey, it was really hard to beat this delivery. We told our sommelier we like high-acidity wines, bold reds with emphasis on Rhone Syrah, and that we love trying unusual grapes. So to get a Chateauneuf-du-Pape, an Australian Shiraz, and three less conventional grapes in the order was quite the delivery.
Ultimately, as we went for high-end bottles, Picked by Wine.com delivered some of the finest quality bottles of any wine club we have tried. Can you expect the same if you go on the low end $20/bottle range? Well, that is up for some debate, but at the end of the day you will still be receiving bottles from Wine.com's impressive inventory of wine, and it really is hard to discount that opportunity in the slightest!
So while we can see how this service may tilt slightly for those who are already really into wine as we are, we love how there are options for all interests and budgets. If you are already a regular customer of Wine.com and want to try out something just a bit different to go further into their inventory, Picked is for you!
Looking to join Picked by Wine.com? We have a great discount code to help you save money on your first order (typically $50, but may vary). Click here to learn more. Terms and conditions apply.
Have you tried Picked by Wine.com? What did you think of it? Comment below to share!