Last Updated on November 4, 2022 by Jeremy
Disclaimers: This review uses WSET Diploma terminology and our own rating scale. Read more here. We use demographic data, email opt-ins, display advertising, and affiliate links to operate this site. Please review our Terms and Conditions for more information. This website is intended for those of legal drinking age in your jurisdiction.
When it comes to French Sauvignon Blanc, most drinker's first thoughts go to the popular region of Sancerre.
But in the USA, we've often find that high quality Sancerres are hard to come by, and when we do find them, they're often north of $40 which is a hard pricepoint for us for this particular grape (if only because many regions do it well for far less).
Instead, when we can find it, we often pick up Pouilly-Fume bottles as they can be just as if not more intense than equivalently priced Sancerre bottles. Marc Deschamps Les Champs de Cri was no different. This one was a gem!
A Delicious Sauvignon Blanc from Pouilly-Fume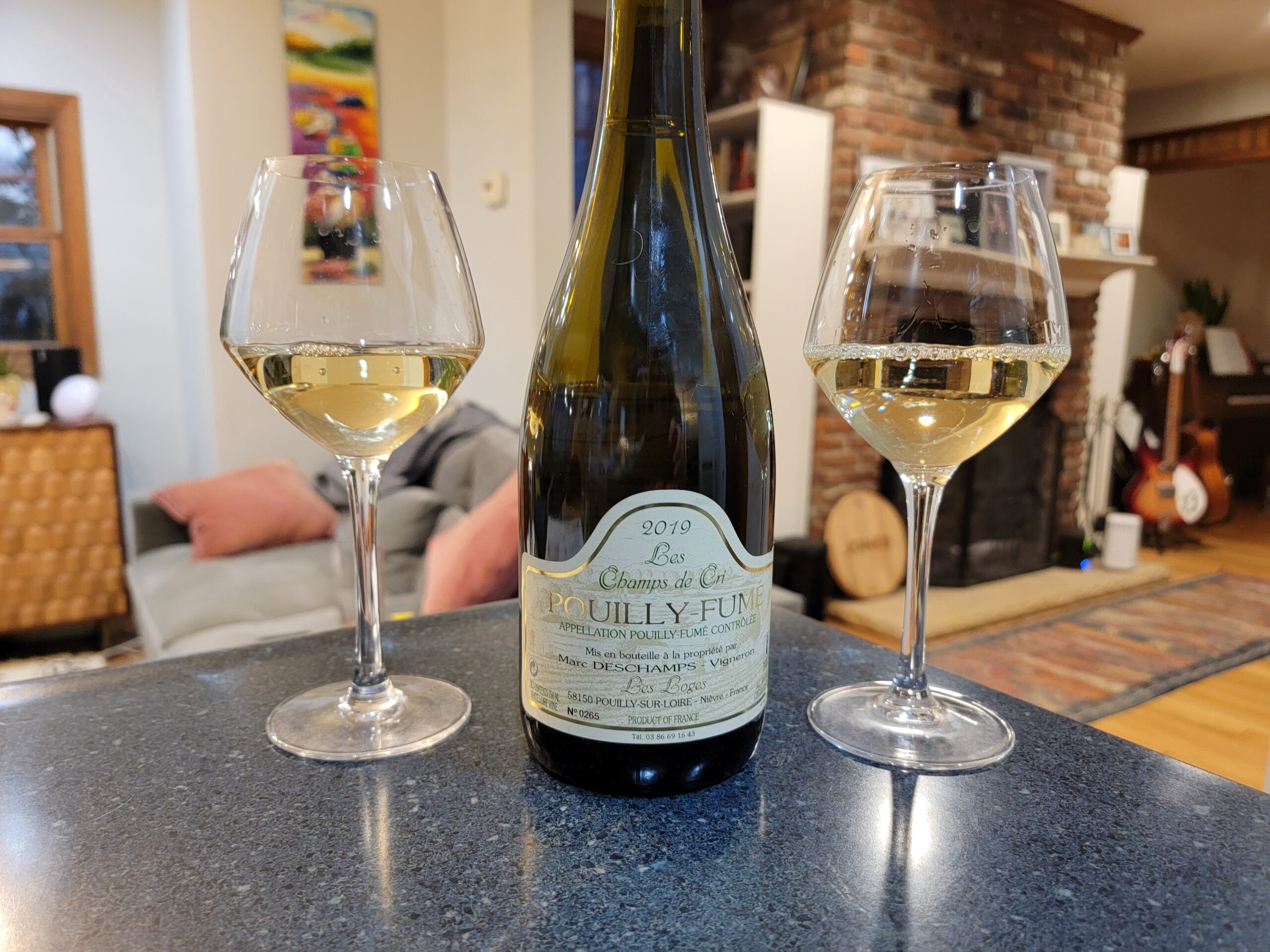 This Sauvignon Blanc from Pouilly-Fume was medium gold in color with medium(+) aromas of pear, yellow apple, geranium, honey, lemon, grass, nectarine, and saline.
On the palate, it was dry with high acidity, high alcohol, medium body, medium(+) flavor intensity, and a long finish. We had notes of pear, peach, yellow apple, lemon, lime, grapefruit, saline, wet stone, melon, and honey.
Pouilly-Fume Food Pairing – Mushroom Dumplings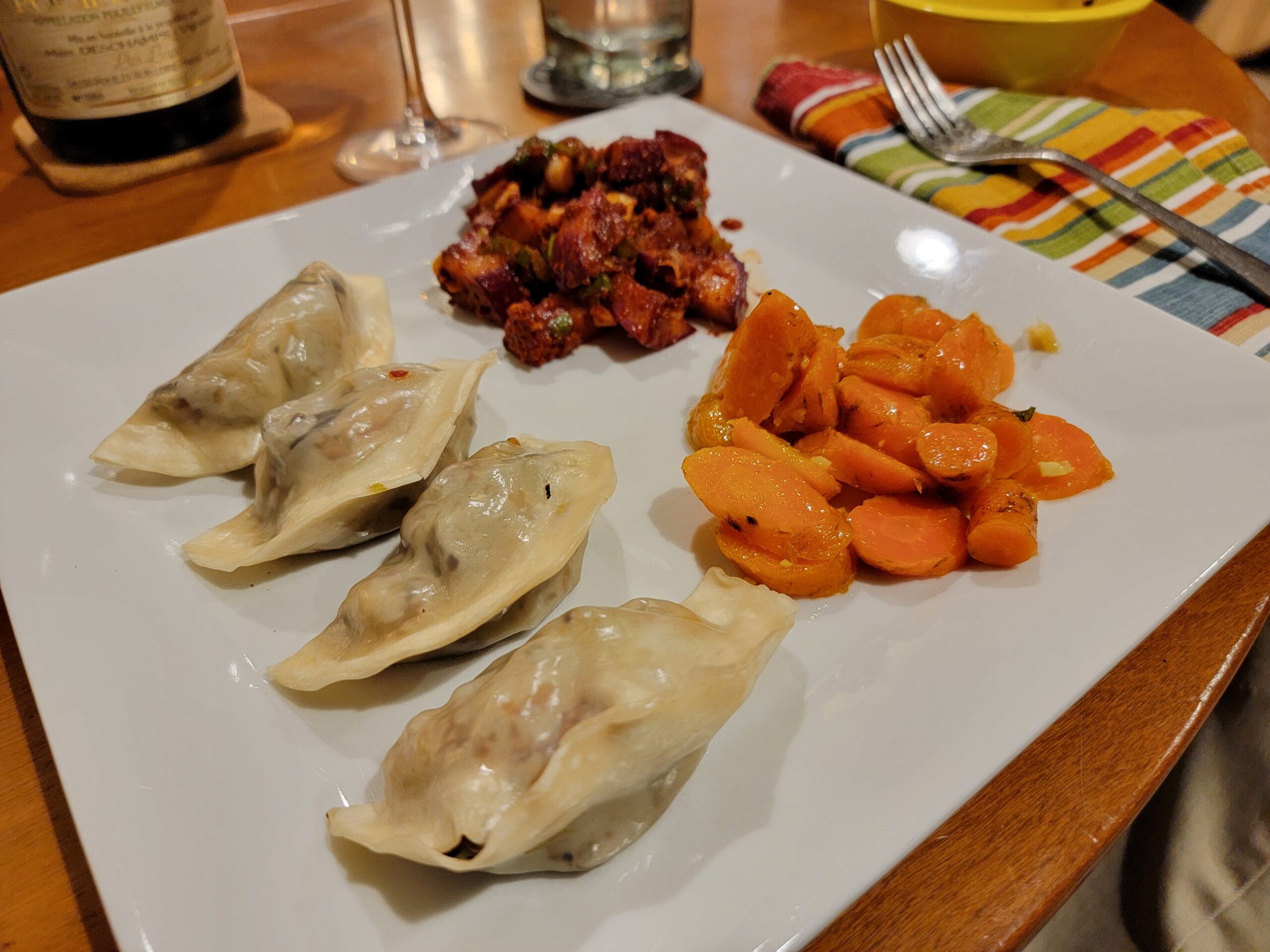 We paired this high-acid Sauvignon Blanc with umami-forward mushroom dumplings with a soy honey ginger dipping sauce. The richness of the dish helped cut the acidity and masked the salinity notes in the wine, and overall brought out a more well-rounded peach flavor that was less pronounced on its own.
Score: 4 / 5
We'd buy another bottle of this one.
Overall, this Pouilly-Fume delivered both intense and complex flavors that we absolutely enjoyed. As this region of the Loire Valley often comes in a bit cheaper than more famous counterparts (ahem, Sancerre), we've found that when we do splurge for a more expensive bottle like this one we get a better bang for our buck here- this bottle was no different. As such, when we're in the mood for a nice French Sauvignon Blanc, we'd drink this one again.
Marc Deschamps Winery is located at 3 Rue des Pressoirs, 58150 in Pouilly-sur-Loire, France. We purchased this bottle locally and enjoyed it in 2022. As of publication, Wine.com appeared to have past inventory of wines from this producer but they were not in stock.