Published Jeremy. Last Updated on November 4, 2022.
Disclaimers: This review uses WSET Diploma terminology and our own rating scale. Read more here. We use demographic data, email opt-ins, display advertising, and affiliate links to operate this site. Please review our Terms and Conditions for more information. This website is intended for those of legal drinking age in your jurisdiction.
When it comes to white South Africa wines, our minds often go to the popular and expressive grape, Chenin Blanc.
But Momento took it one step further for this one with producing a unique blend using this popular grape alongside Verdelho (approximately 63% Chenin Blanc, 37% Verdelho). So while the Chenin Blanc character comes through primarily, the Verdelho adds a nice little twist in this one!
A Complex White Blend from South Africa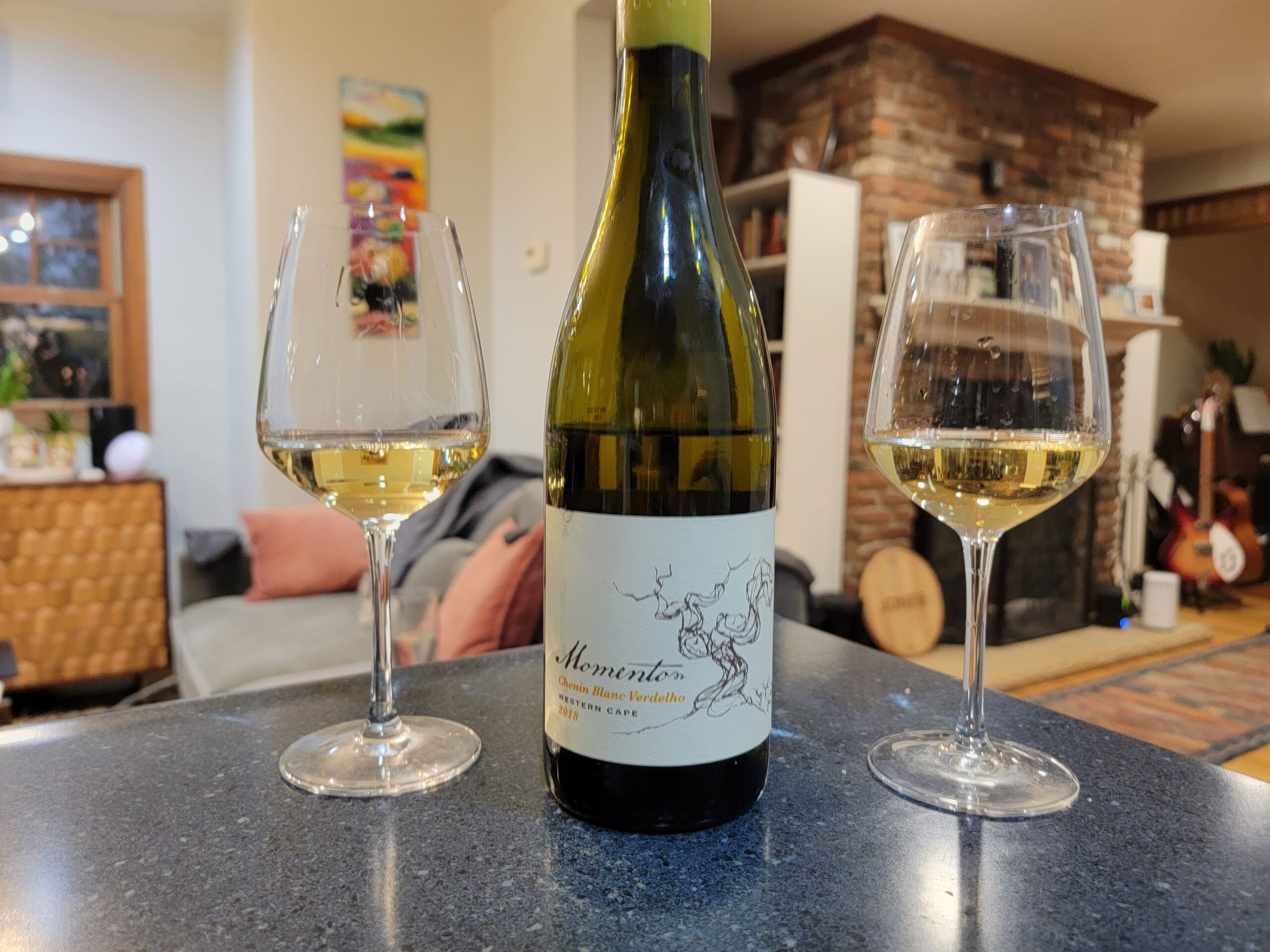 This South African white blend was deep lemon in color with medium(+) aromas of lemon, pear, nectarine, grapefruit, almond, sage, menthol, and geranium.
It was dry with medium(+) acidity, body, and finish plus medium alcohol and flavor intensity. We had notes of pear, lemon, yellow apple, lychee, grapefruit, pineapple, saline, wet stone, honey, and vanilla.
This one was quite the complex wine as it had noted oak characteristics without being too overpowering which let the robust fruit notes sing!
South African White Blend Food Pairing – Salmon with Mushroom Risotto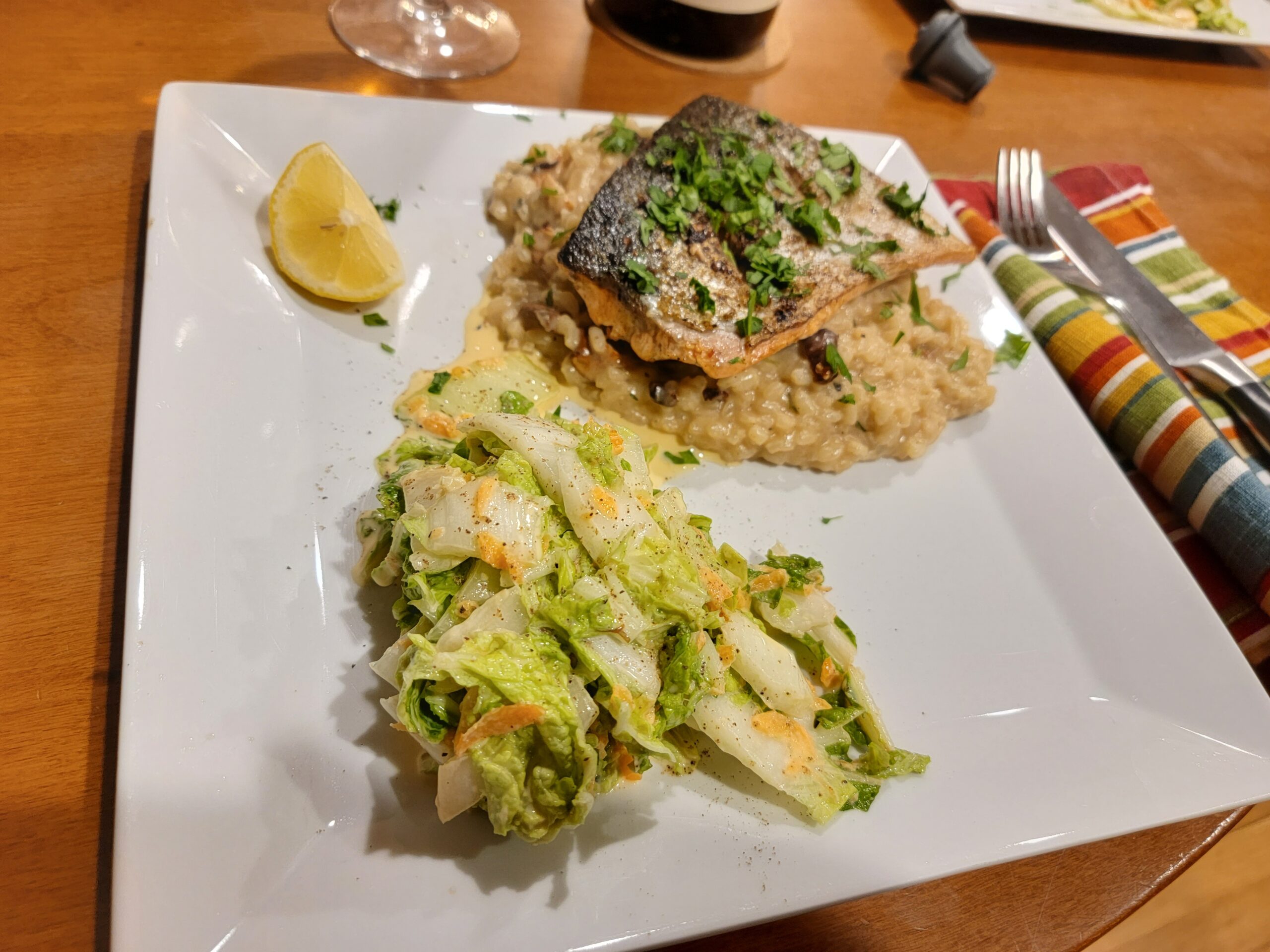 We paired this white blend with mushroom risotto and salmon. The creaminess of the risotto helped mask some of the barrel characteristics and brought out more fruit, while the fish helped subdue the fruit and brought out some barrel notes.
This one ended up being a fun way to taste our way through different characteristics in the wine!
Score: 3 / 5
We'd buy a glass of this one.
Overall, this was a rather nice bottle of wine. We rather appreciate the fruit notes balanced with minerality and a hint of oak that was not too overpowering. There was an unusual aroma that we described as menthol that put us off a bit from wanting another whole bottle, but we also wouldn't say no to a glass if it was available.
Momento Wines is located at Anysbos Farm, Swartrivier Rd in Bot River, 7185, South Africa. We received this bottle from our Picked by Wine.com subscription and enjoyed it in 2022.