Last Updated on September 26, 2023 by Jeremy
Disclaimers: We use demographic data, email opt-ins, display advertising, and affiliate links to operate this site. Please review our Terms and Conditions for more information. This website is intended for those of legal drinking age in your jurisdiction.
At the heart of The Grape Pursuit is our quest to try every wine varietal in the world.
On the surface, that seems like an easy quest to define- seek out and drink as many wines with new varieties as possible. This means all red wine types and all white wine types that are out there as pure as possible. But when we stopped to think about it, we had to decide what constitutes a "varietal" that would fit the scope of this site.
By many estimates, there are over 10,000 unique grape varieties in the world (in fact, the VIVC has over 20,000 cultivars, breeding lines, and vines categorized). That is prohibitively large, and, thankfully, most are not made into commercially available wine. If we look at just those for the scope of this site, the list of wines drops to 1,000-2,000 pending the source.
Even with trying one new grape a week, this will become a life-long quest that has no end in sight- and we are quite okay with that.
After reviewing a number of sources, analyzing synonyms, and starting to look into commercial availability we came together with a checklist of roughly 1,300 unique grapes we think we could pursue.
Note: We put together a rather exhaustive set of rules in order to develop our checklist of types of wine. That being said, we know that there may be errors including double features via synonyms, missing grapes outright, and the issue on whether some are commercially available at all. If you would like to read more about how our goal and checklist were developed, we have more information at the end of this guide. If you spot any errors, we would be happy to correct them if you contact us!
The Grape Pursuit's Wine Variety Checklist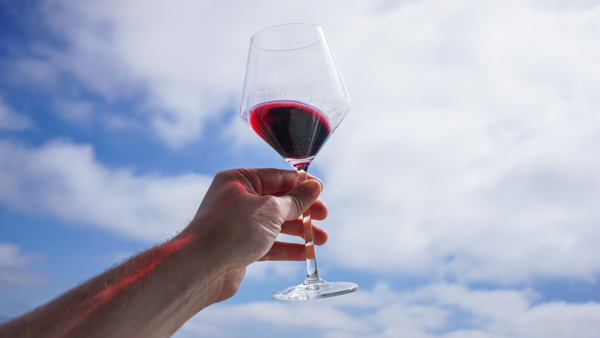 The following is our complete grape variety checklist. When we have sampled a wine with a particular grape, we will have checked it off in the list below. When a review is available, the grape name will be linked to a landing page featuring our review(s). If the grape was tried in a blend, the highest percentage we've tried will be noted after the grape name (? denotes a blend but exact percentages were not provided/logged).
Variety Count: 304
A
Abbuoto
Abouriou
Abrusco
Abrustine
Acıkara
Acitana
Acolon
Ada Karasi
Adalmiina
Adelfrankisch (?%)
Addoraca
Affenthaler (?%)
Ag Aldara
Ag Kalambir
Agdam Gyzyl Uzumu
Agiomavritiko
Aglianicone
Agni
Agoumastos Mavro
Agronomica
Agua Santa
Ahmeur Bou Ahmeur
Ahumat
Aidani
Aidani Mavro
Aladasturi
Alarije (15%)
Albalonga
Albanello Bianco
Albaranzeuli Bianco
Albaranzeuli Nero
Albarola
Albarossa
Albillo
Albillo De Albacete
Albillo Krimskii
Alcanon
Aleatico
Alexandrouli
Alibernet (?%)
Alicante Bouschet
Alicante Branco
Alicante Ganzin
Alionza
Allegro
Alphonse Lavallee
Altesse
Altintas
Alva
Alvarelhao (?%)
Amabile Di Genova
Amaral
Amigne
Amorgiano
Ancellotta
Andre
Ansonica
Antao Vaz (?%)
Antey Magarachsky
Araklinos
Aramon Gris
Aramon Noir
Aranel
Arany Sarfeher
Arbane
Arbois
Areni (70%)
Areti
Argaman
Argant
Arilla
Arinarnoa
Arna Grna
Arnsburger
Arriloba
Arrufiac
Arvesiniadu
Ashughaji
Aspiran Bouschet
Aspiran Red
Asprouda
Assyrtiko
Asuretuli Shavi
Athiri
Athiri Mavro
Aubin Blanc
Aubin Vert
Aurelius
Aurore
Austro-White
Auxerrois (?%)
Avana
Avarengo
Avasirkhva
Avgoustiatis
Azal Branco
B
Babeasca Neagra
Babic
Babica
Bachet
Backa
Baco Noir
Baco White
Baga (?%)
Bagrina
Bakhthiori
Baltica
Balzac White
Baratuciat
Barbarossa
Barbera Bianca
Barbera Del Sannio
Barbera Sarda
Barcelo
Baroque
Barsaglina
Bart Hainer
Bastardo (?%)
Bastardo Magarachsky
Batiki
Batoca
Bayanshira
Beaured
Beba Negra
Beba
Beclan
Beichun
Bekari
Belat
Bellone
Bena (10%)
Berdomenel
Besgano Bianco
Besgano Nero
Bessarabsky Muskatnyi
Bettlertraube (?%)
Bianca
Bianchello
Bianchetta Trevigiana
Bianchetti Genovese
Bianco D'Alessano
Biancolella (?%)
Biancone Di Portoferraio
Biancu Gentile
Biborkadarka
Big Verdot
Bigolona
Bishty
Black Monukka
Black Queen
Blanqueiro
Blatterle
Blauburger (?%)
Blauer Arbst (?%)
Blauer Elbling (?%)
Blauer Sylvaner (?%)
Blauer Wildbacher (?%)
Blue Portuguese (?%)
Boal
Bobal
Bogdanusa
Bonamico
Bonarda Piemontese
Bonardo
Bondola
Borracal
Bosco (80%)
Bouchales
Bourboulenc (?%)
Bourrisquou
Bouschet Petit
Bouteillan Red
Bouvier
Bouysselet
Bovale Sardo (5%)
Bracciola Nera
Brachetto Del Piemonte
Bratkovina Bijela
Bratkovina Crna
Breidecker
Breslava
Brianna
Bronner
Bronx
Brujidera
Brun Fourca
Bruni 54
Brustiano Bianco
Bubbierasco
Budai Zoeld
Budeshuri Tsiteli
Bukettrebe
Burger
Bussanello
C
Caberinta
Cabernet Blanc
Cabernet Carbon
Cabernet Colonjes
Cabernet Cortis
Cabernet Cubin
Cabernet Dorio
Cabernet Dorsa
Cabernet Jura
Cabernet Mitos
Cabernet Moravia
Cabernet Severny
Cabertin
Cacaboue
Cacamosca
Caddiu
Caino Whiteo
Caladoc
Calandro
Calbanesco
Calitor Noir
Calkarası
Callet
Caloria
Calzin
Camaralet
Camaraou Red
Camarese
Campbell Early
Canada Muscat
Canaiolo Nero
Canari Red
Canari White
Canocazo
Caprettone
Captain Jani Kara
Caracol
Cardinal
Cargarello
Carica L'Asino
Carignan Blanc
Carlos
Carmenere (85%)
Carnelian
Carrasquin
Carrega Branco
Carrega Tinto (?%)
Carter
Casa Vecchia
Cascade
Cascarolo Bianco
Casculho
Casetta
Cassady
Castagnara
Castela (?%)
Castets
Catalanesca
Catanese Nero
Catarratto
Catawba
Cavrara
Cavus
Cayetana (?%)
Centesimino
Centurian
Cereza
Cerreto
Cesanese
Cesar
Cetinka
Cevat Kara
Chambourcin
Chancellor
Chardonel
Charentsi
Charmont
Chasan
Chasselas (?%)
Chatus
Chelois
Chenanson
Chenel
Chichaud
Chidiriotiko
Chinuri
Chisago
Chkhaveri
Cianorie
Cienna
Ciliegiolo
Cinsaut (45%)
Citronny Magaracha
Ciurlese
Cividin
Clairette (50%)
Claret De Gers
Clinton
Coarse Heunisch
Coda Di Cavallo Bianca
Coda Di Volpe
Codega De Larinho (20%)
Codivarta
Colobel
Colombana Nera
Colombard
Colombaud
Colomino
Coloraillo
Colorino Del Valdarno
Completer
Complexa
Complexion du Cher
Concord
Cordenossa
Cornarea
Cornifesto (?%)
Corot Noir
Corredera
Cortese
Corvinone (?%)
Couchillon
Couderc Noir
Counoise (5%)
Courbu Blanc
Cramposie
Criolla Grande
Croatina
Crouchen
Crovassa
Crystal
Cserszegi Fuszeres
Csokaszolo
Cygne Blanc
D
Dafni
Dakapo
Dalkauer
Dattier de St Vallier
De Chaunac
Debina
Debine E Bardhe
Deckrot
Dedo de Dama (?%)
Delaware
Delisle
Devin
Diagalves (?%)
Dimrit
Dimyat
Dindarella
Dinka
Diseca Ranina
Dobricic
Doina
Dolcetto
Dolcetto Bianco
Dolciame
Domina
Donzelinho Branco
Donzelinho Tinto
Doral
Dornfelder
Dorona Veneziana
Douce Noir Gris
Doux D'Henry
Dragon Blue
Drnekusa
Drupeggio
Dunaj (?%)
Duranija
Durella
Dutchess
Dzvelshavi Obchuri
Dzvelshavi Sachkheris
E
Early Muscat
Ederena
Egiodola
Ehrenfelser
Ekigaina
Ekim Kara
Elbling
Elvira
Emerald Riesling
Emir (40%)
Enantio
Encruzado
Enfarine Noir
Eona
Erbaluce
Erbamat
Ervi
Escursac
Espirit
Estreito Macio (?%)
Etraire De L'Adui
Evmolpia
Eyholzer
Ezerfurtu
Ezerjo
F
Faber
Falanghina
Fenile
Fer
Fertilia
Feteasca Alba
Feteasca Neagra
Feteasca Regala
Fioletovy Ranny
Flavis
Fleurien Noir
Flora
Florental
Flot Rouge
Foca Karasi
Fogarina
Fogoneu
Fokiano
Folignan
Fonte Cal
Forastera
Forcallat Blanca
Forcallat Tinta
Forgiarin
Forsellina
Fortana
Franc Red De La Haute-Saone
Francusa
Fratava
Fredonia
Freisa
Freisamer
Frontenac
Frontenac White
Fruhe Magyartraube (?%)
Fruhroter Veltliner
Fubiano
Fuella Nera
Fumin
G
Gaidoura
Galatena
Galbena De Odobesti
Galego Dourado (?%)
Gallioppo Delle Marche
Gallizzone
Galotta
Gamaret
Gamay Teinturier De Bouze
Gamay Teinturier De Chaudenay
Gamay Teinturier Freaux
Gamba Rossa
Ganita
Ganson
Gara Aldara
Gara Ikeni
Gara Sarma
Garandmak
Garganega
Garnacha Peluda
Garrido Fino
Garro
Gascon
Gegic
Geisenheim 318- 57
Gelber Langstieler (?%)
Gelber Traminer (?%)
Gellewza
Genouillet
Ginestra
Girgentina
Giro
Giro White
Glavinusa
Glera Lunga
Gloire De Seibel
Gloria
Godello
Goldburger
Golden Muscat
Goldriesling (?%)
Golubok
Gorgollasa
Goruli Mtsvane
Gouais Blanc (?%)
Gouget Noir
Goustolidi
Gouveio (?%)
Gouveio Estimado (?%)
Gr 7
Graisse
Gramon
Grapariol
Grasa De Cotnari
Grechetto
Grechetto Rosso
Greco Bianco
Greco Nero Di Sibari
Green Hungarian
Grenache Blanc
Grignolino
Grisa Nera
Grk Bijeli
Grolleau Gris
Grolleau Red (50%)
Groppello Di Mocasina
Groppello Di Revo
Groppello Gentile
Gros Bourgogne
Gros Manseng (35%)
Gruaja
Grunfrankisch (?%)
Guardavalle
Gueuche noir
Gutenborner
H
Haghtanak (30%)
Hamashara
Harslevelu
Hartblau (?%)
Hartford
Hasandede Beyazi
Helfensteiner
Helios
Herbemont
Heroldrebe
Hetera
Heunisch Rotgestreift (?%)
Heunisch Schwarz (?%)
Hibernal
Himbertscha
Hitzkircher
Hoelder
Hondarrabi Beltza
Hron
Hrvatica
Humagne Blanche
Humagne Rouge
Huxelrebe
I
Impigno
Invernenga
Iri Kara
Isabella
Italica
Ives
J
Jacquere
Jacquez
Jampal
Jewel
Johanniter
Joubertin
Jubilaumsrebe (?%)
Juhfark
Jurancon Blanc
Jurancon Noir
K
Kabar
Kachichi
Kadarka (?%)
Kakhet
Kakotrygis
Kakotrygis Kokkino
Kalina
Kapistoni Tetri
Kapselsky
Karalahna
Karasakiz
Karmrahyut
Karnachalades
Katsakoulias
Katsano
Kay Gray
Kefessiya
Keratsuda
Khikhvi
Khindogni
Kichmich Vatkana
Kindzmarauli
Kiraleanyka
Kisi
Klarnica
Kleinberger Kerner (?%)
Kleiner Burgunder (?%)
Knipperle (?%)
Kohnu
Kok Pandas
Kokur Bely
Kolindrino
Kolorko
Korinthiaki
Koriostafylo
Kosetevek
Koshu
Kotsifali
Koutsoumpeli
Krakhuna
Kraljevina
Krasnostop Zolotovsky
Krassato
Kreaca
Krkosija
Krona
Krstac
Kujundzusa
Kuldzhinskii
Kumshatsky Bely
Kumshatsky Cherny
Kunleany
Kupusar
Kydonitsa
L
La Crescent
La Crosse
L'Acadie White
Lacrima Di Maria
Lacrima Di Morro D'Alba
Lado
Lagarino Bianco
Lagler (?%)
Lagrein
Lalvari
Lambrusca Di Alessandria
Lambrusca Vittona
Lambruschetto
Lambrusco Barghi
Lambrusco Del Casetta
Lambrusco Di Fiorano
Lambrusco Di Sorbara
Lambrusco Grasparossa di Castelvetro
Lambrusco Maestri
Lambrusco Marani (?%)
Lambrusco Montericco
Lambrusco Salamino
Lambrusco Viadanese
Landal Noir
Landot Noir
Lapa Kara
Lasina
Laurot
Lauzet
Léon Millot
Len De L'El
Liatiko
Liliorila
Limnio
Listan Negro
Listan Prieto
Livornese Bianca
Ljutun
Longyan
Lorela (?%)
Louise Swenson
Loureiro (?%)
Lucie Kuhlmann
Luglienga
Lumassina
Lydia
M
Madeleine Angevine
Magaratch Ruby
Magliocco Dolce
Magnolia
Magyar Frankos
Maiolica
Maiolina
Makutupora
Malagousia
Maligia
Malmsey
Malvasia Bianca Di Candia
Malvasia Bianca Di Piemonte
Malvasia Bianca Lunga
Malvasia Branca De Sao Jorge
Malvasia De Colares
Malvasia De Lanzarote
Malvasia Del Lazio
Malvasia di Candia Aromatica
Malvasia Di Casorzo (5%)
Malvasia Di Lipari
Malvasia Di Schierano
Malvasia Istarska
Malvasia Nera Di Basilicata
Malvasia Nera Di Brindisi
Malvasia Nera Lunga
Malvasia Preta (?%)
Malvasia Rei Preta (?%)
Malverina
Mandregue
Manseng Noir
Manto Negro
Mantonico Bianco
Mantuedo Branco
Manzoni Bianco
Manzoni Moscato
Manzoni Nero
Manzoni Rosa
Mara
Maratheftiko
Marchione
Marechal Foch (92%)
Maria Gomes (?%)
Marmajuelo
Marquette
Marsanne (50%)
Marselan (?%)
Marsigliana Bianca
Maruggio
Marzemino (?%)
Matrai Muskotaly
Matrasa
Maturana Blanca
Mauzac Blanc (?%)
Mauzac Noir
Mavro
Mavro Messenikola
Mavrodafni
Mavrotragano
Mavroudi Arachovis
Mavrud
Mayolet
Mecle De Bourgoin
Medna
Megrabuir
Melara
Melody
Melon Queue Rouge (?)
Mencia
Mennas
Menoir
Merlot (95%)
Merlot Blanc
Merseguera
Merzifon Karasi
Merzling
Meslier St-Francois
Mezes Feher (?%)
Michurinets
Milgranet
Milia
Millot-Foch
Milton
Minella Bianca
Misket Cherven
Misket Varnenski
Misket Vrachanksi
Mladinka
Molette
Molinara
Monarch
Mondeuse Blanche
Mondeuse Noire (10%)
Monemvasia
Monerac
Monica Nera
Monstruosa
Montils
Montonico Bianco
Montu
Moore's Diamond
Morad Ella
Morava
Moravia Agria
Moreto Do Alentejo (?%)
Morillion (?%)
Morio Muskat
Morone
Morrastel Bouschet
Moscatel Rosada
Moscatello Selvatico
Moscato Di Scanzo
Moscato Di Terracina
Moscato Giallo
Moschomavro
Mourvedre (80%)
Mouyssagues
Mskhali
Mtevandidi
Mtsvane Kakhuri
Mujuretuli
Muller-Thurgau
Munson
Muscardin
Muscat Bailey A
Muscat Bleu
Muscat Bouschet
Muscat d'Hamburg
Muscat Fleur D'Oranger
Muscat Odessky
Muscat Of Alexandria (?%)
Muscat Ottonel
Muscat Swenson
Muscat A Petits Grains Blanc
Muscat A Petits Grains Rouge
Muskat-Gutedel (?%)
Muskat Moravsky
Muskat Odesskii
Mustoasa De Maderat
N
Narince (?%)
Nascetta
Nasco
Nebbiera
Nebbiolo Rose
Negoska
Negramoll
Negrara Trentina
Negrara Veronese
Negret De Banhars
Negrette
Negroamaro
Negru De Dragasani
Neheleschol
Neoplanta
Ner D'Ala
Nerello Cappuccio (5%)
Nerello Mascalese (95%)
Neret Di Saint-Vincent
Neretta Cuneese
Neretto Di Bairo
Neretto Duro
Neretto Gentile
Neretto Nostrano
Nerkarat
Nerkeni
Nero Buono Di Cori
Nero D'Avola
Nero Di Troia
Neronet
Neuburger (?%)
New York Muscat
Niagara
Nielluccio (30%)
Nigra
Nigrikiotiko
Nincusa
Nitranka
Noah
Noblessa
Nobling
Nocera
Noria
Norton
Nosiola
Notary domenico
Nouvelle
Novac
Nuragus
O
Oeillade Noir
Ofthalmo
Ohridsko Crno
Ojaleshi
Onchette
Ontario
Opsimo Edessis
Optima
Orangetraube
Oraniensteiner
Orion
Orleans (?%)
Ortega
Ortrugo
Oseleta
Osiris
Osteiner
Otskhanuri Sapere
Ovidiopolsky
P
Padeiro (?%)
Palas
Palava
Pallagrello Bianco
Pallagrello Nero
Pampanuto
Panonia
Paolina
Papazkarasi
Parellada (62%)
Parkent
Pascal Blanc
Pascale
Passau
Pavana
Pearl Of Csaba
Pecorino (30%)
Pedral
Pedro Gimenez (5%)
Pelaverga
Pelaverga Piccolo
Peloursin (?%)
Pepella
Perdea
Perera
Periquita (?%)
Perricone
Perruno
Persan
Pervenets Magaracha
Pervomaisky
Petit Manseng
Petit Meslier
Petit Rouge
Petite Amie
Petite Arvine
Petite Pearl
Petra
Petrokoritho Lefko
Petrokoritho Mavro
Petroulianos
Peurion
Phoenix
Picapoll Blanco
Picardin
Piccola Nera
Picolit
Picpoul Noir
Piculite Neri
Piedirosso
Pignerol
Pignola Valtellinese
Pinard
Pineau D'Aunis (90%)
Pinot Meunier (40%)
Pinot Noir Precoce (?%)
Pinotin
Pionnier
Piros Furmint (?%)
Plant Droit
Plantet
Plassa
Platani
Plavac Mali
Plavai
Plavec Zuti
Plavina
Plechistik
Plyto
Podarok Magaracha
Pollera Nera
Portan
Posip Bijeli
Potamissi
Poulsard
Prairie Star
Prc
Precoce De Malingre
Preto Martinho (?%)
Prieto Picudo
Priknadi
Primetta
Prior
Probus
Prodest
Prokupac
Prunesta
Pukhliakovsky
Pules
Q
Quebranta
Queixal de Llop (?%)
R
Rabigato (45%)
Rabo De Ovelha
Raboso Veronese
Radisson
Raffiat De Moncade
Ramisco
Ranac Bijeli
Ranfol
Ranna Melnishka Loza
Raspirosso
Rastajola
Rathay
Ratinho (?%)
Rauschling (?%)
Ravat Blanc
Rayon D'Or
Reberger
Rebo
Recantina
Refosco Dal Peduncolo Rosso
Refosco Di Faedis
Regent
Regner
Reichensteiner
Reselle
Retagliado Bianco
Reze
Riesel
Rieslaner
Riesus
Rimava
Rio Grande
Rion
Ripolo
Ritino
Roditis
Roesler
Roi des Noir
Rokaniaris
Rome
Romeiko
Romero De Hijar
Romorantin
Rondinella
Rondo
Rose Du Var
Rose Honey
Rosenmuskateller
Rosetta
Rosette (?%)
Rossara Trentina
Rossese Bianco Di Monforte
Rossese Bianco Di San Biagio
Rossese Di Campochiesa
Rossignola
Rossolino Nero
Rotberger
Roter Elbling (?%)
Roter Gutedel (?%)
Roter Heunisch (?%)
Roter Veltliner (?%)
Rouge Du Pays
Rougeon
Roussanne
Roussette D'Ayze
Roussin
Roviello Bianco
Royal De Alloza
Royalty
Rubienne
Rubin Bolgarskii
Rubin Tairovsky
Rubinet (60%)
Rubinka
Rubinovy Magaracha
Rubintos
Ruby Cabernet
Ruby Golodrigi
Ruche
Rudava
Rufete (?%)
Ruen
Ruggine
Ruzzese
S
Sabato
Sabrevois
Sacy
Sagrantino
Saint Macaire
Saint-Croix
Saint-Macaire
Saint-Pepin
Saint-Pierre Dore
Salvador Blanca
Salvador Noir
San Antonio
San Giuseppe Nero
San Lunardo
San Martino
San Michele
San Pietro
Saphira
Sarba
Sary Pandas
Savagnin Blanc
Sauvignon Vert
Schiava Gentile
Schiava Grigia
Schiava Grossa
Schiava Lombarda (?%)
Schioppettino
Schlehentrauben (?%)
Schonburger
Schuyler
Schwarzurban (?%)
Sciaccarellu (15%)
Sciaglin
Sciascinoso
Scimiscia
Scuppernong
Seara Nova
Sefka
Segalin
Semidano
Semillon Rose
Septimer
Sercealinho
Sercial
Sereskiya Charnin (?%)
Serina E Zeze
Serodio
Servanin
Servant
Sevar (40%)
Severny
Seyval Blanc (51%)
Seyval Noir
Sgaretta
Shalistin
Shavkapito
Shesh I Bardhe
Shesh I Zi
Shevka
Shiroka Melnishka
Shirvanshahy
Sibi Abbas
Sibirkovy
Sidalak
Sideritis
Siegerrebe
Silcher
Silvaner
Sirame
Sirmium
Skiadopoulo
Sklava
Skopelitiko
Skrlet
Skylopnichtis
Slankamenka
Slarina
Solaris
Soldaia
Solnechnodolinsky
Soperga
Sorbigno
Souvignier Gris
Soyaki
Spergola
Spourtiko
Stanusina Crna
Stavroto
Steuben
Storgozia
Sukholimansky Bely
Sultana
Sumoll (?%)
Sumoll Blanc
Suppezza
Suscan
Susumaniello
Sykiotis
Symphony
Syriki
Sysak
T
Tamarez
Tamiioasa
Taminga
Tamurro
Tannat
Tarrango
Tatly
Tauberschwarz (?%)
Tavkveri
Tazzelenghe
Teca
Temparia
Tempranillo Blanco
Teoulier
Teoulier Noir
Terbash
Termarina
Teroldego (?%)
Terrano
Terrantez
Terrantez Do Pico
Terras 20
Terret
Terret Bianco
Theiako Mavro
Thiako Mavro
Thrapsathiri
Tibouren
Tignolino
Tigrani
Timorasso
Tinta Barroca (?%)
Tinta Caiada (?%)
Tinta Cao (?%)
Tinta Carvalha
Tinta Castanal (?%)
Tinta Francisca (?%)
Tinta da Barca (?%)
Tinta Pomar (?%)
Tintilia del Molise
Tintora
Tento Sem Nome (?%)
Torrontes Mendocino
Torrontes Riojano (85%)
Torrontes Sanjuanino
Torysa
Tourbat
Touriga Branca (?%)
Touriga Femea
Touriga Nacional (35%)
Tourkopoula
Traminette (21%)
Trbljan
Trebbiano D'Abruzzo
Trebbiano Giallo
Trebbiano Modenese
Trebbiano Spoletino
Treixadura
Trepat Blanc
Tressot (?%)
Tressot Panache
Trevisana Nera
Trincadeira (?%)
Trincadeira Das Pratas
Triomphe D'Alsace
Triumph
Trnjak
Tronto
Trousseau Noir (?%)
Tsimladar
Tsimlyansky Cherny
Tsitska
Tsolikouri
Tuo Xian
Turan
Tyrian
U
Ucelut
Usakhelouri
Ull de Perdiu (?%)
Uva Del Fantini
Uva Della Cascina
Uva Longanesi
Uva Tosca
Uvalino
V
Vah
Valdiguie
Valentino Nero
Valiant
Valvin Muscat
Van Buren
Vandal Cliche
Vega
Veltliner Braun
Veltliner Fruehrot
Veltliner Gruen
Ventura
Verdanel
Verdeca
Verdelet
Verdesse
Verdicchio
Verdiso
Verdoncho
Verduzzo Trevigiano
Veritas
Vermentino Nero
Vernaccia Di Oristano
Vernaccia Di San Gimignano
Vernaccia Nera
Versoaln
Vertzami
Vespaiola
Vidadillo De Almonacid
Vidiano
Vien De Nus
Vijariego
Vilana
Villard Blanc
Villard Noir
Vincent
Violento
Viosinho (35%)
Vital
Vitovska Grganja
Vlachiko
Vlaska
Vlosh
Volidza
Voskeat
Voudomato
Vradiano
Vuillermin
Vulpea
W
X
Y
Yama Budou
Yapincak
Yediveren
Z
We are in the process of developing a downloadable version of this checklist and hope to have one available soon!
How We Developed This Checklist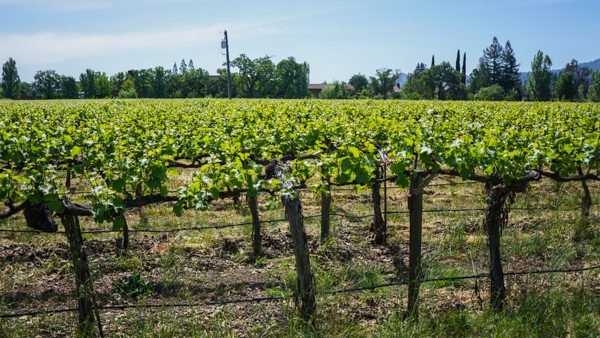 As with any good quest, there have to be a few ground rules. When thinking about how we wanted to define a variety for The Grape Pursuit we had a few questions pop up at the start:
Why go on this quest in the first place?
To be honest, we got sick of passing over lesser-known grapes in the wine store for yet another bottle of Riesling or Malbec. We love those grapes, but we really just wanted to give ourselves a quest to try new wines, and looking at things on a variety level seemed like a fun thing to do. We've found some real gems since starting this project we probably never would've tried otherwise!
What about varieties we've tried prior to founding this site?
Grapes that we have logged prior to the start of The Grape Pursuit will be included in our checklist; however, they will not receive a full review as our tasting notes were not as robust at that time. We will retry all of these varieties over time in order to have a review on this site.
What do we do about naming variations?
Shiraz and Syrah are the same grape. So is Zinfandel and Primitivo. Some grapes have 50 synonyms or more. In many cases we arbitrarily picked a base name for each grape to feature, but for more well-known grapes we often picked the name it goes by in the USA. We will give a check on our list in the first instance of trying a variety regardless of what synonym is used by the producer. We are not logging country-to-country expressions of a single varietal as part of this quest (e.g. Californian Syrah vs Australian Shiraz), but due to our drinking habits odds are good we'll try some of these for common varieties anyway.
What about wines from controlled wine regions that go by appellation names?
Vouvray and Côtes du Rhône are great examples of well-known wines that contain the varietals Chenin Blanc and a blend of Grenache, Syrah, and Mourvèdre respectively. We feel we'd be doing this quest a disservice without trying some of these. While our list does not feature them above, we will develop a separate checklist for these in the future.
What about the fact that "pure" wines are not often 100% of a single varietal?
Many countries allow labels to show just one grape as long as the grape is used in a sufficient percentage (often 75-85%). In many cases, the remaining grapes used are not public knowledge. While we would love to try single varietal bottles (100% of any given grape), we're going to follow labeling information for determining if the bottle was a blend or not.
What about grapes that are only used in blending? 
We want to try these too! But we do recognize that blending grapes, especially in field blends that may have dozens or even 100+ grapes (we've tried one like this), can be inconsequentially small overall. We've decided to check off all grapes that can be confirmed to be in a bottle of wine even if it is statistically insignificant. That being said, we try and note the highest percentage we've tried to date (if unknown, we label with a ?). This helps us be on the lookout for bottles with higher percentages of any given variety!
From there, we had a few more issues come up when researching all the grapes for our list. The following is provided for full disclosure of our process, but we admit may only be interesting for those who really want to dive into the weeds.
First, we did not use any single resource for creating the above list. The above was researched from several sources like listings on Wikipedia, Wine Searcher, Wine Folly, Wein-Plus, Vivino, the Vitis International Variety Catalogue (VIVC), and Jancis Robinson's website and books to name a few. We have no affiliation with any of these entities. Based on our research, we developed an algorithm that used our rules for The Grape Pursuit as a means to generate the list featured above. We recognize that this approach may have errors associated with it including double features via synonyms, spelling errors including removed accents, and/or missing grapes outright.
Second, we only want to pursue commercially available grapes for this project. If the production is quite small and public distribution is only on a single island in the Mediterranean, we're in (vacation, anyone?). If the production is only for experimental purposes or for personal, non-commercial plots we do not want to include it in our list. The currently published list may not address this very well and will be improved upon in future updates; however, we have to admit this information is rather hard to come by.
Third, there are many, many grapes that have a dozen or so genetically similar grapes in their family cluster. Albillo is one good example with close to a dozen. For most of these we had a hard time finding information outlying just how genetically unique these are. To make this quest a bit more accessible we reduced the checklist to feature just the parent grape, but sometimes allowed for white/red variations to appear as well. If we get to the stage where all we have left are 10 different Albillo wines, well, we'll call that a win.
Overall, the above rules helped us develop a great starting point for The Grape Pursuit and we look forward to working our way through the list in the coming years.
Help Us Out
If you know of any wine varietals we missed and should add to this list, or if we are featuring duplicates via synonyms, please get in touch via our contact page. If you have a recommendation on a specific producer, bottle, vintage, or supplier we should check out for any items (outstanding varietal or not), please share that as well. We always love recommendations!
If you are a wine producer that would like to help us with our quest, please get in touch via our Work With Us page!