Last Updated on January 27, 2023 by Jeremy
Disclaimers: This wine or experience was provided complementary for this review. We use demographic data, email opt-ins, display advertising, and affiliate links to operate this site. Please review our Terms and Conditions for more information. This website is intended for those of legal drinking age in your jurisdiction.
We first discovered the Portuguese white grape, Avesso, as part of a wine club we were receiving bottles from. This grape, typically grown in Vinho Verde, really delighted us with a nice complexity of flavor while still having many of the characteristics we love in a refreshing Vinho Verde.
So when we got a chance to try a bottle from Quinta do Ferro, we were really excited to see if it held up to our expectations.
Thankfully, it did!
Avesso is a Gem of a Grape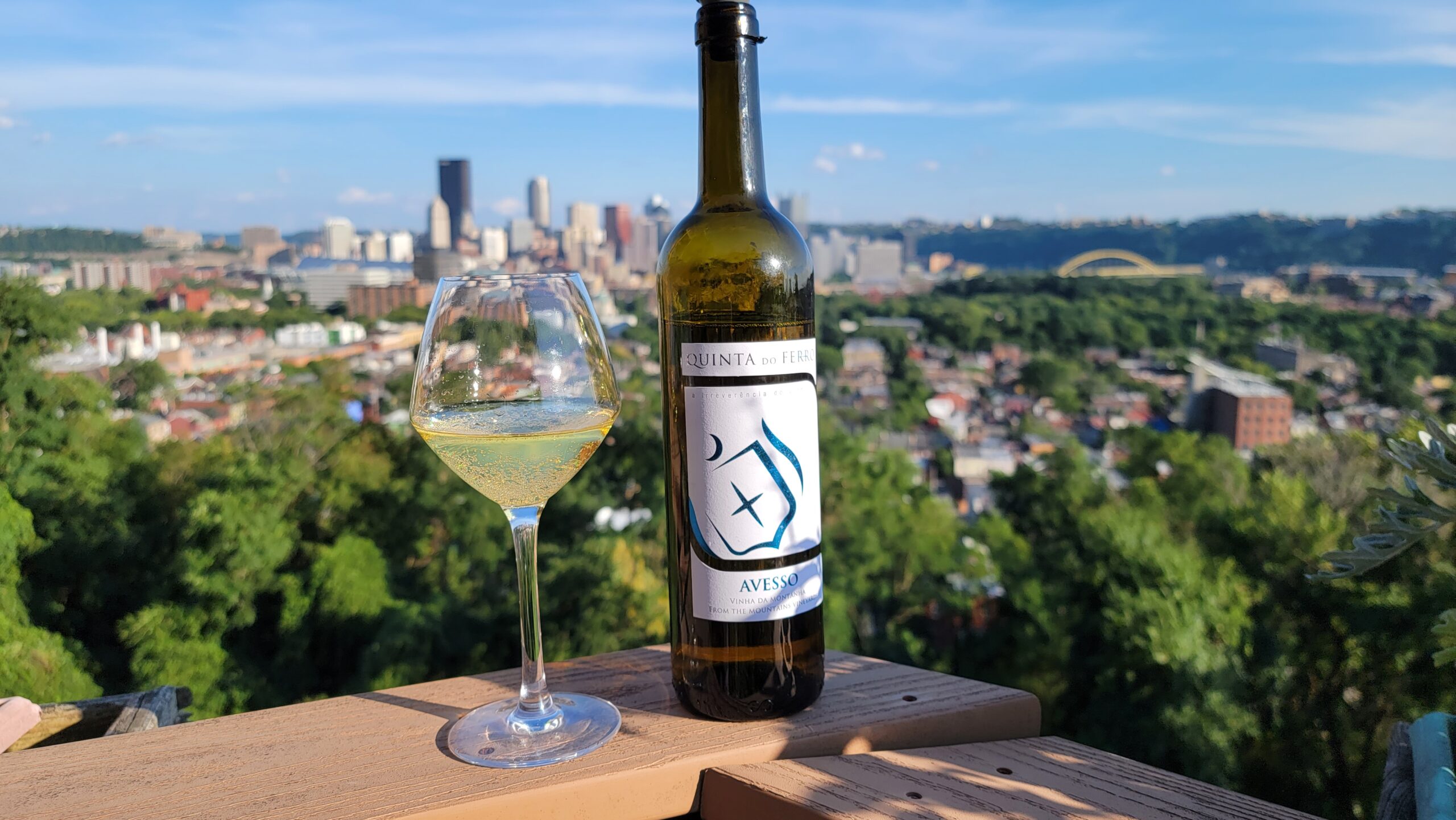 Quinta do Ferro's Avesso was deep lemon in color with medium(-) aromas of lemon, lime, yellow apple, pear, peach skin, chalk, saline, wet stone, geranium, and a light pineapple that was youthful. In true Vinho Verde fashion, we also noticed a very light effervescence on the glass as well.
On the palate, this one was dry with high acidity, low alcohol, and medium body, flavor intensity, and finish. We had notes of lemon, lime, peach skin, pineapple, slight salinity, geranium, and a hint of grass.
The acidity was probably a bit out of balance on the too high side of things, but since we are big fans of acid, this one didn't bother us too much. The classic Vinho Verde characteristics and overall complexity relative to other Vinho Verde wines we've tried made this a nice bottle all the same.
Avesso Food Pairing – Pasta With Blistered Tomatoes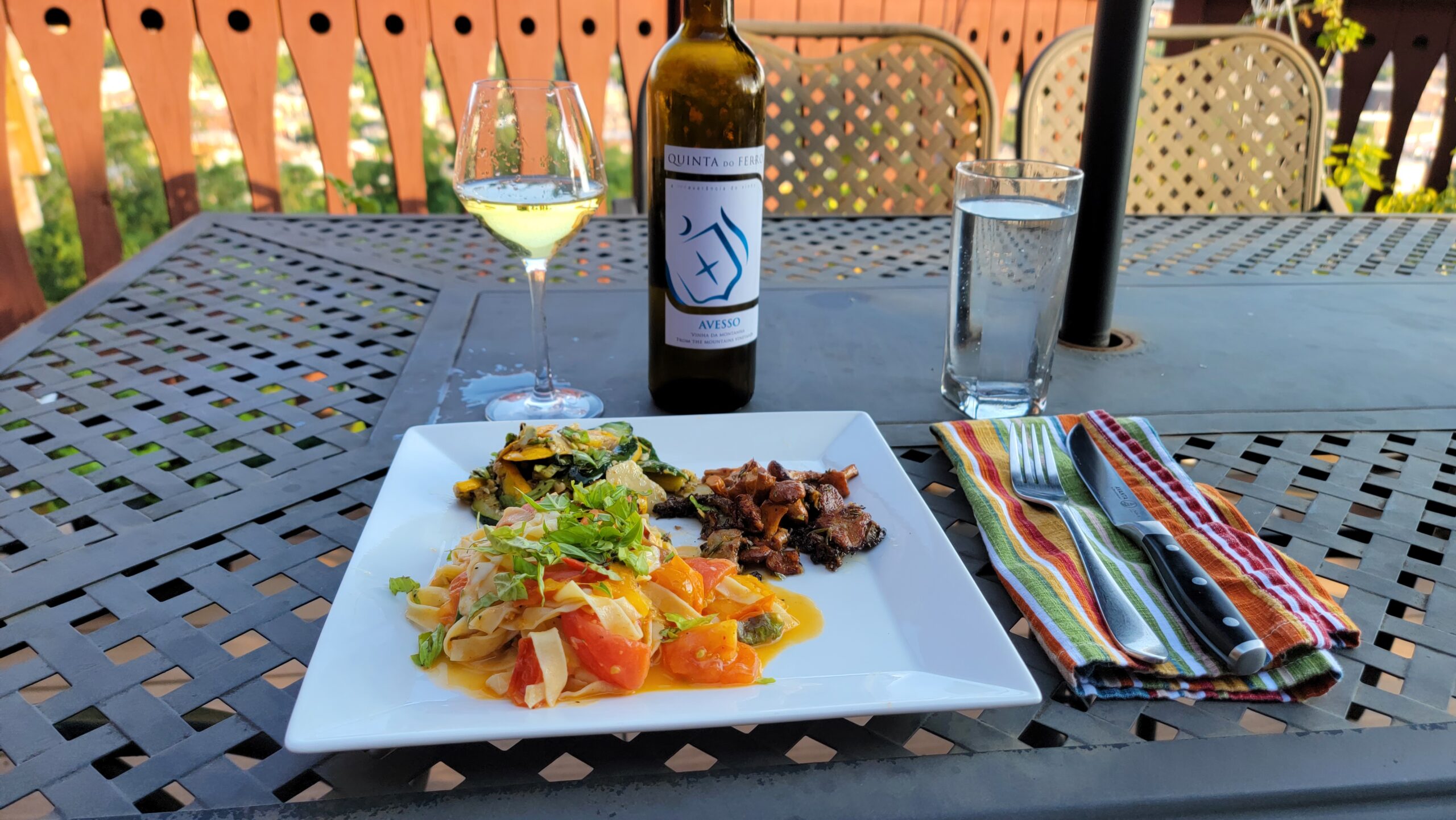 We paired this dish with a summer staple of ours, fresh pasta with a blistered tomato sauce with herbs and garlic.
As with most pairings of this nature, we wanted the acidity to offset each other to allow for more flavors to emerge you may otherwise not notice. But the exceptionally high acid in this bottle held on (and then some) even with the acidity in the tomato sauce- a real testament to just how high the acid was in this one!
That being said, we did notice more tropical notes like pineapple and grapefruit coming through with this pairing, which we appreciated overall.
Score: 4 / 5
We'd buy another bottle of this one.
Overall, when it comes to bottles of Vinho Verde wine, we always trend towards the Avesso grape over the more conventional (and more widely distributed) Alvarinho. The bump in complexity of flavors is always nice, but you're still going to need to expect an incredibly acidic wine all the same.
Quinta do Ferro is located at Lugar da Igreja, nº 271, Gestaçô in Portugal. We received this bottle complimentary from the winery for this review and enjoyed it in 2022. As always, all opinions are our own.