Last Updated on August 12, 2022 by Jeremy
Disclaimers: This review uses WSET Diploma terminology and our own rating scale. Read more here. We use demographic data, email opt-ins, display advertising, and affiliate links to operate this site. Please review our Terms and Conditions for more information. This website is intended for those of legal drinking age in your jurisdiction.
As far as bubbles are concerned, I've never really been that fond of Prosecco.  The cheaper bottles I've had access to have been rather simple, and more often than not are used as a base for mimosas more than anything.
So when I saw Tenuta di Collalbrigo Prosecco DOCG in the store, I knew I had to pick it up to help study for my WSET D4 sparkling wine exam.
If any bottle can help convert me to Prosecco, it has to be one from a DOCG region, right? As it turns out, it did!
DOCG Prosecco is the Way to Go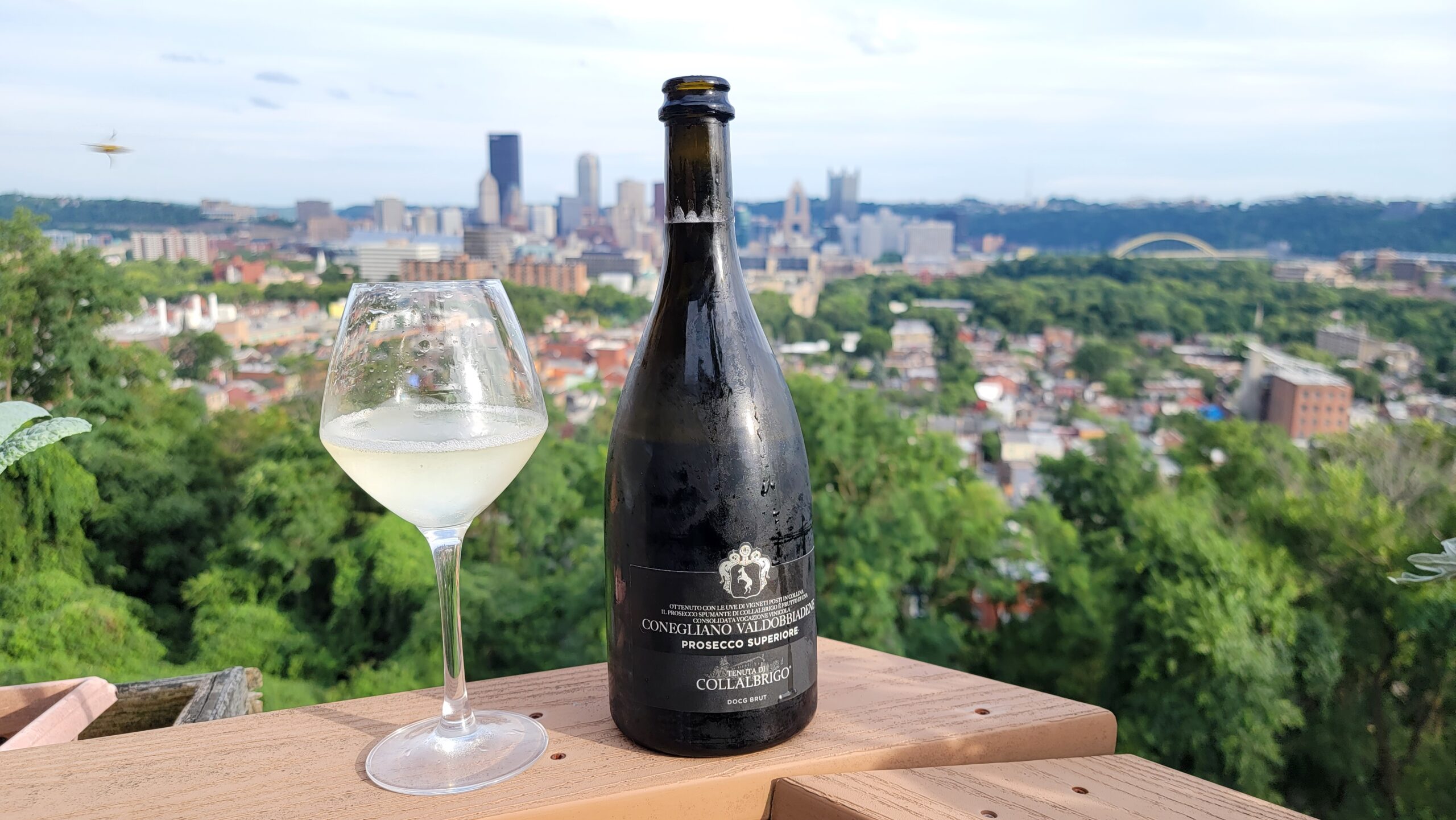 This DOCG Prosecco was pale lemon in color with medium(-) aromas of melon, pear, peach, yellow apple, lemon, elderflower, and blossom.
It was dry with medium acidity, body, and flavor intensity, delicate mousse, low alcohol, and a medium(-) finish. We got notes of yellow apple, pear, nectarine, grapefruit, and quince on this one, and made for nice, easy drinking bubbles.
While the aromas on this one were on the lighter side of things, we have to admit we were expecting that to carry through to the flavors as well. So getting a modest increase in intensity (despite a drop in floral notes) worked out quite well for this bottle. As we're typically used to drinking lower-quality Prosecco (typically loaded with ample orange juice at brunch), this one was a nice surprise all around even if it is still lighter than what we typically prefer.
Prosecco Food Pairing – Thai Red Curry with Tempeh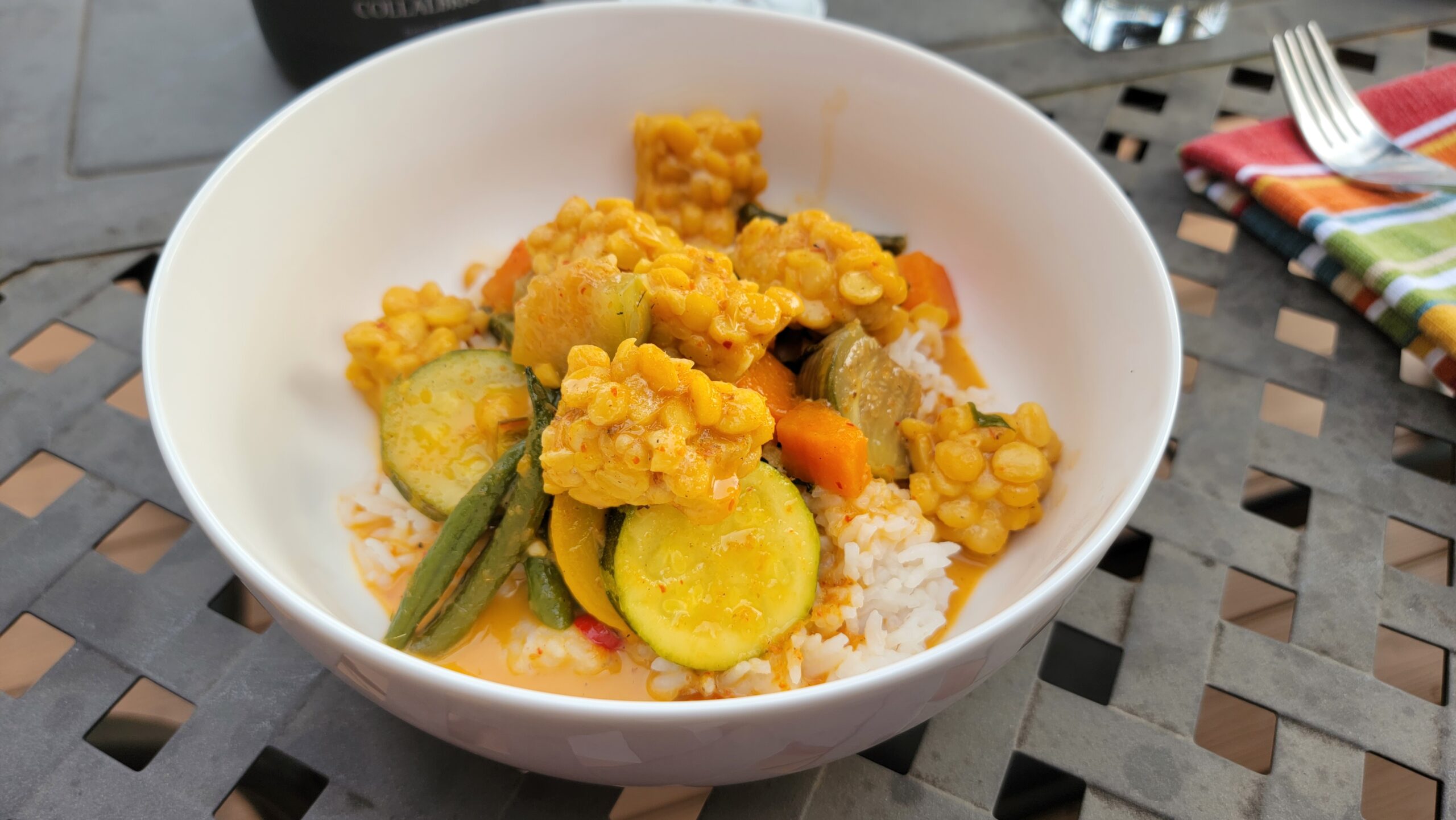 We paired this sparkling Glera with our recipe for Thai red curry and swapped out our typical seafood with homemade tempeh. As this wine was lightly floral, we selected it to be a sparkling equivalent to the floral notes we love in a Thai/Gewurztraminer pairing.
While this wine was not sweet to offset any spicy notes (which would have been nice, admittedly), the complex fruit and aromatic floral notes really helped the curry flavors pop with every bite. So if this one did anything of note, it would simply be causing the curry notes to be just a bit more pronounced than solo; although a more floral wine likely would've done even more.
Score: 4 / 5
We'd buy another bottle of this one.
Normally we're pretty ambivalent to all things Prosecco if only because the wines themselves can be, at times, quite simple. But Tenuta di Collalbrigo Prosseco DOCG surprised us with a complexity of flavors overall. As such, we'd drink a bottle of this one again.
Tenuta di Collalbrigo is located in Conegliano, Italy. We purchased this bottle locally and enjoyed it in 2022.