Last Updated on March 14, 2023 by Jeremy
Disclaimers: This review uses WSET Diploma terminology and our own rating scale. Read more here. We use demographic data, email opt-ins, display advertising, and affiliate links to operate this site. Please review our Terms and Conditions for more information. This website is intended for those of legal drinking age in your jurisdiction.
If you love a good Rhone red blend the way I do, you may wonder if any other regions in the world can make a killer blend that would stand up to these famous French wines.
In South Africa, producer A.A. Badenhorst makes a pretty delicious bottle that packs a bit more of a punch than you'd expect thanks to being a blend of Syrah, Grenache, Cinsault plus Tinta Barroca and Touriga Nacional for good measure.
This one certainly did not leave us wanting more for complexity!
A Robust Red Blend from South Africa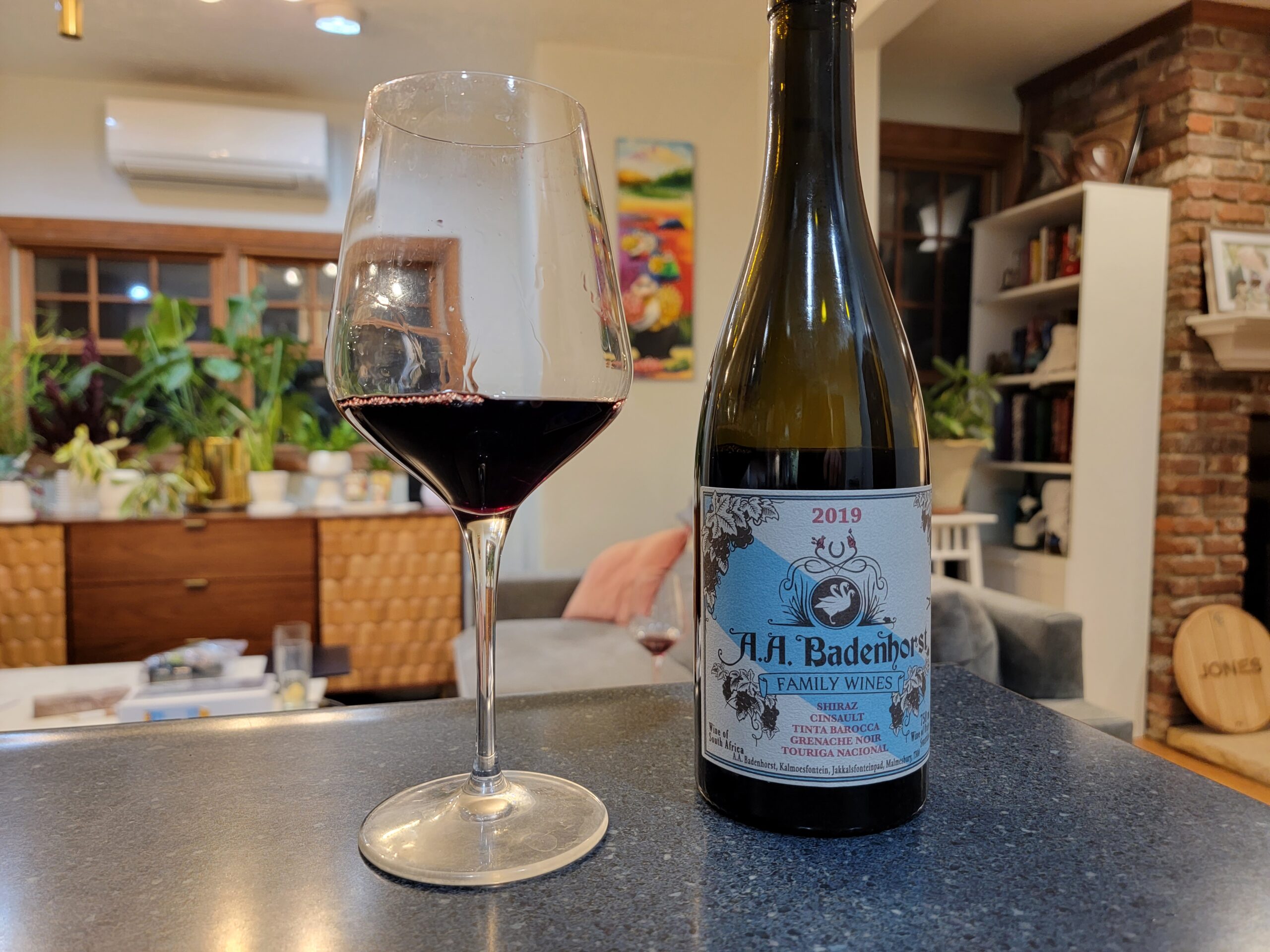 This red blend from South Africa was medium ruby in color with medium aromas of red plum, black cherry, blackberry, vanilla, clove, cedar, violet, cassis, pepper, cola, and oregano.
On the palate it was dry with medium(+) acidity, medium chalky tannin, body, and flavor intensity, high alcohol, and a long finish. Flavor notes were pushing more into the red fruit territory with red cherry, cranberry, clove, sandalwood, forest floor, cassis, blueberry, vanilla, and nutmeg being present.
This was an exciting wine, mainly because I tasted it blind to study a bit more for WSET Diploma. Many of the characteristics of this one screamed Rhone blend, but the stronger intensity and more prominent use of oak suggested (almost too intense, if we are being honest) a region that was decidedly not France. With Portuguese grapes and South Africa origin, this all made a lot of sense!
South African Red Food Pairing – Smoked Brisket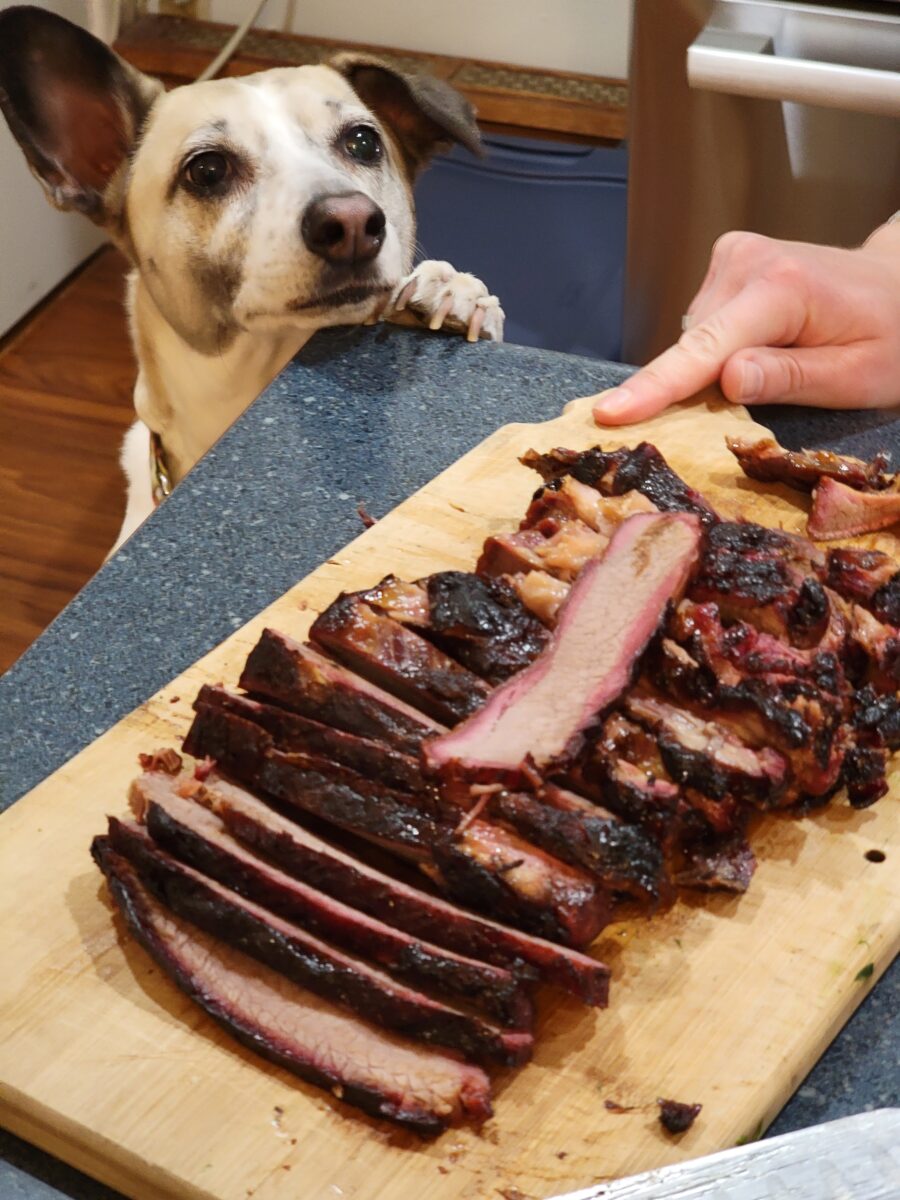 We paired this bold red wine with a smoked brisket we prepared at home. The intense meat helped accentuate many of the red fruit notes, perhaps bringing out some dried fruit characteristics, and allowed some of the barrel notes to shine.
Perhaps the best part about the pairing here is that the pepper notes shone even more. We are not sure whether this was from the rub on the meat or the character within the wine (notably famously peppery Syrah). But either way, it was quite pleasant in how it worked with barbecue all the same.
Score: 3 / 5
We'd buy a glass of this one.
Overall, this was a rather fascinating wine all around that was highly reminiscent of a Rhone blend with some twists thrown in. Admittedly, this one was a bit heavier on the oak/wood characteristics than we normally prefer but overall was a charming bottle for those who want just a bit more oomph in the glass.
A.A. Badenhorst is located at Jakkalsfontein Road, Malmesbury, 7300 in South Africa. We received this bottle as part of our Picked by Wine.com subscription and enjoyed it in 2023.