Last Updated on March 14, 2023 by Jeremy
Disclaimers: This review uses WSET Diploma terminology and our own rating scale. Read more here. We use demographic data, email opt-ins, display advertising, and affiliate links to operate this site. Please review our Terms and Conditions for more information. This website is intended for those of legal drinking age in your jurisdiction.
If you are into lesser-known grapes the way we are, odds are good Turbiana may be new to you. This is because the grape, grown on the shores of Lake Garda in northern Italy, was only recognized as a unique mutation a few years ago and in the past was considered to be Verdicchio.
But Ca dei Frati Brolettino Lugana was unlike any Verdicchio we've ever had, and this Turbiana was one of those bottles we still talk about well after the bottle has been enjoyed to its very last drop.
Turbiana is an Interesting Grape from Lake Garda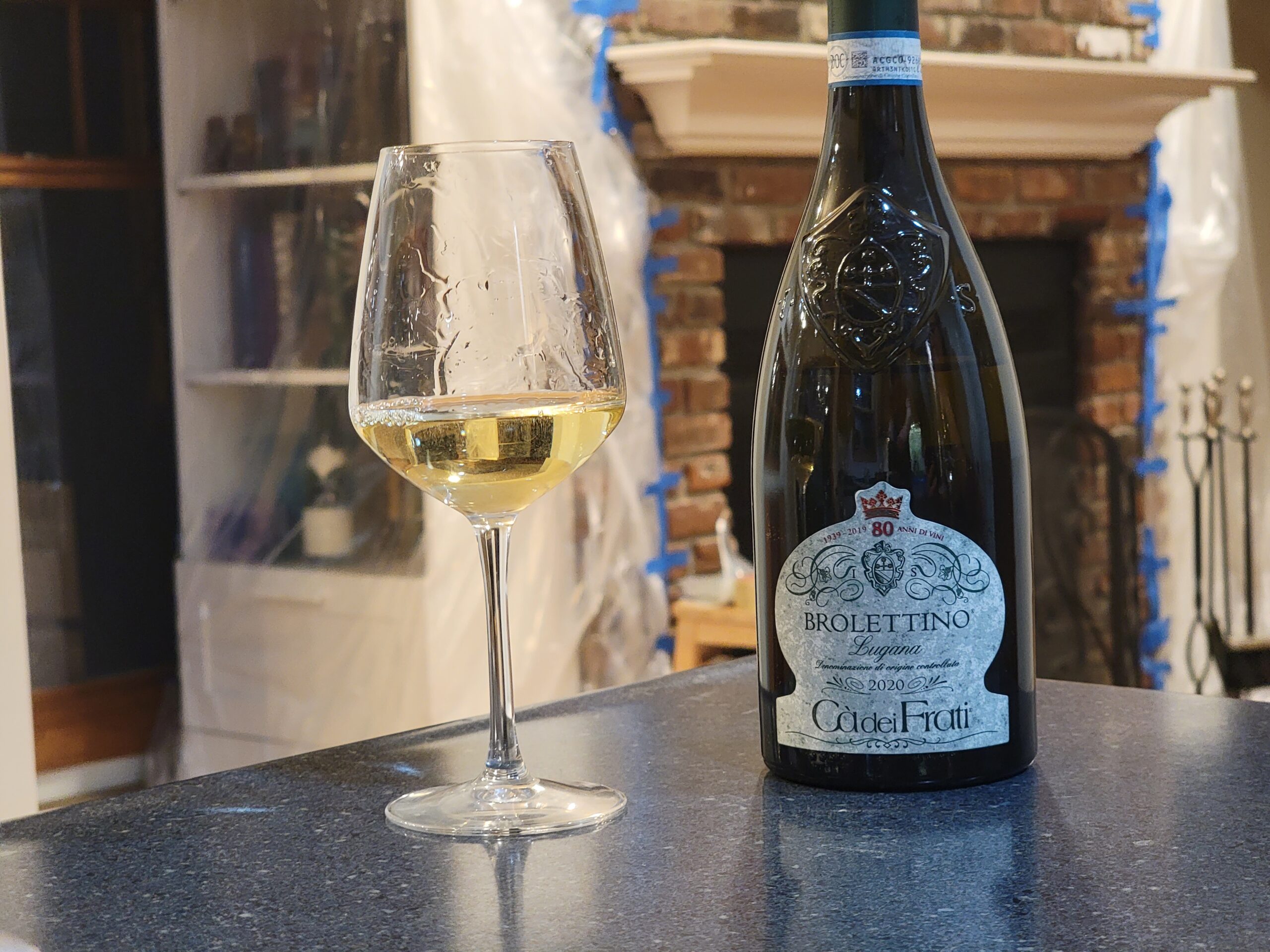 This Italian white wine was medium gold in color with medium(+) aromas of pear, peach, grapefruit, melon, wet stone, slate, almond, and toast. There was a slightly copper/metallic note that was present right when we poured but it went away fairly quickly.
On the palate, it was dry with medium(+) acidity, body, flavor intensity, and finish, plus medium alcohol. We detected notes of lemon, lime, pear, yellow apple, peach, grapefruit pith, saline, almond, and white pepper to name a few.
The intensity of this one is really what made this bottle stand out. While we called it medium(+), we could certainly entertain an argument for pronounced and was surprising for a white wine from northern Italy all around. A true gem!
Turbiana Food Pairing – Veggie Malfatti and Salad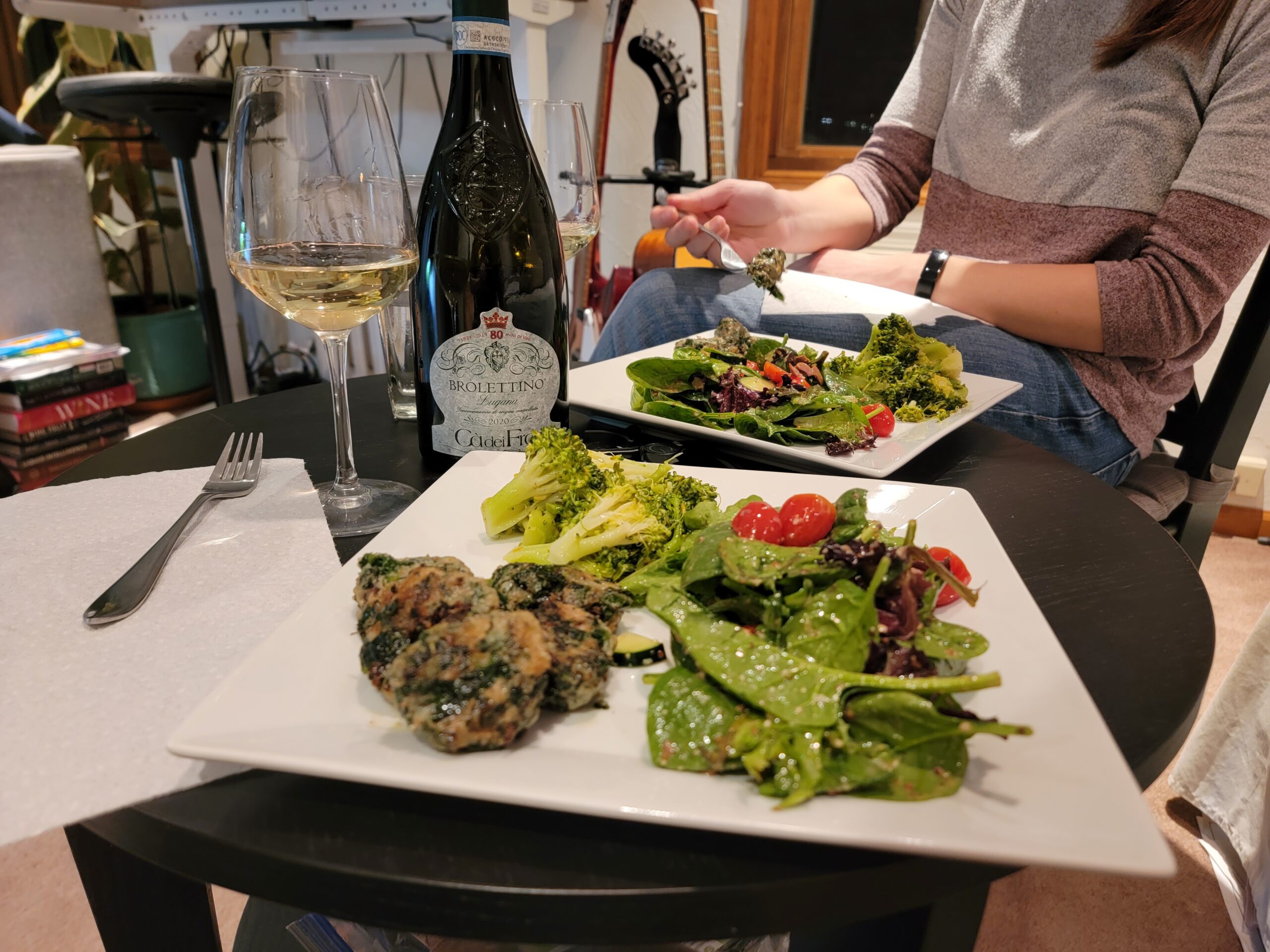 We paired this northern Italian white wine with malfatti, spinach and ricotta dumpings, and a salad. The malfatti helped cut some of the rich saline and almond notes in the wine to help the fruit notes shine by a considerable degree, and the saline-forward notes of the olives helped elevate notes of peach and a stronger nuttiness as well.
This was a fun pairing because we could pop around to different bites and see how the expression of the wine changed, making for a fun conversation during our meal.
Score: 4 / 5
Overall, this was an impressive bottle for many reasons. But above all others, this bottle has really inspired us to try and learn more about wine from Lake Garda (possibly to even visit on a future trip) and try more of this delightful grape!
Ca dei Frati is located at Via Frati, 22, 25019 Sirmione BS on the shores of Lake Garda, Italy. We received this bottle in our Picked by Wine.com subscription and enjoyed it in 2023.