Published Jeremy. Last Updated on April 5, 2023.
Disclaimers: This review uses WSET Diploma terminology and our own rating scale. Read more here. We use demographic data, email opt-ins, display advertising, and affiliate links to operate this site. Please review our Terms and Conditions for more information. This website is intended for those of legal drinking age in your jurisdiction.
Pinotage is one of those grapes we can't get enough of. A bit like Pinot Noir but also a bit more robust- often with darker fruit flavors and notes of coffee and chocolate. There really is a lot of love about this one.
Neethlingshof's The Owl Post Pinotage was one such bottle that hit all the great hallmarks of this South African grape, and we drank our way through this one quickly!
A Classic Pinotage from South Africa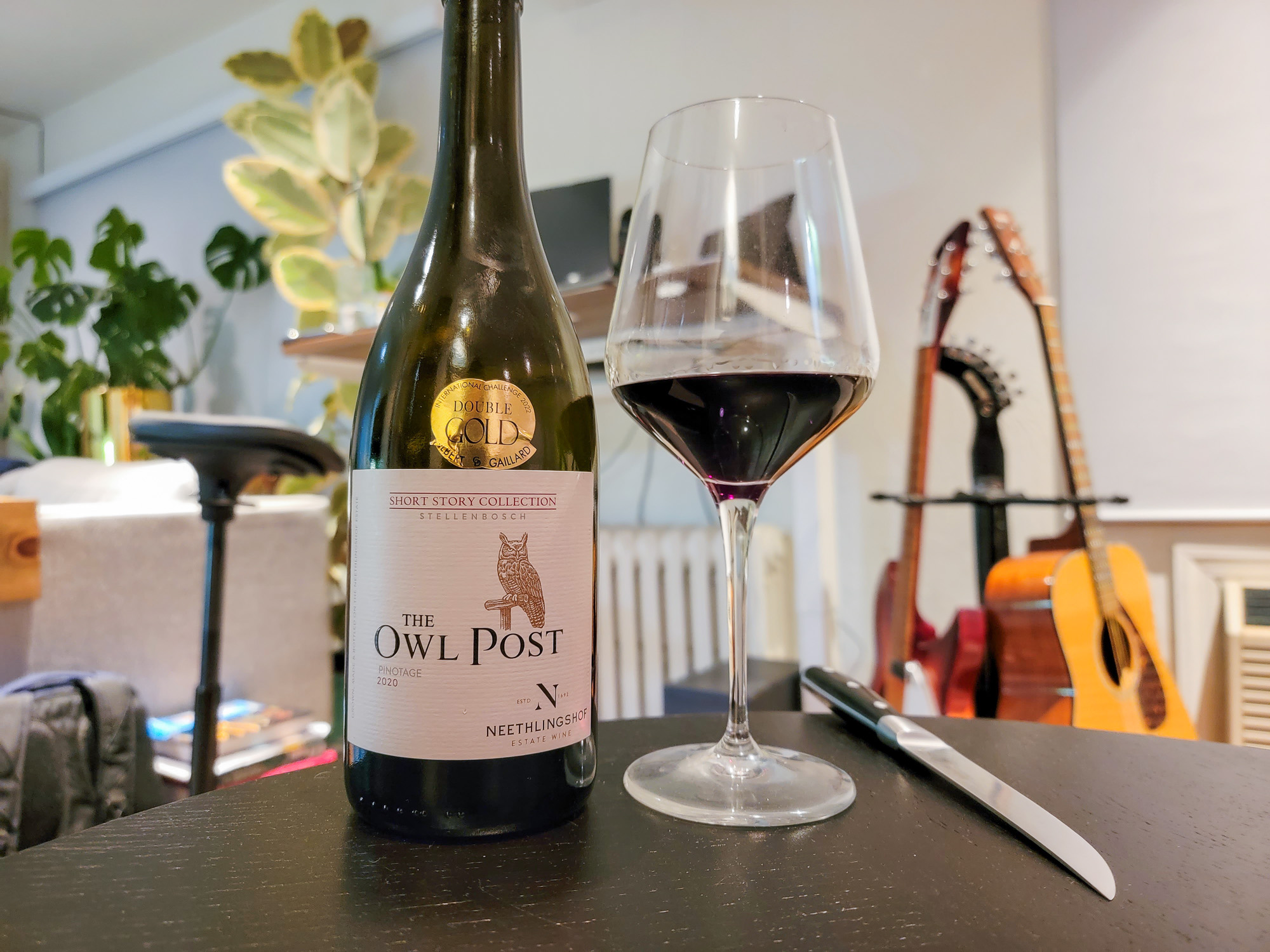 This South African Pinotage was pale ruby in color with medium aromas of black cherry, black raspberry, blueberry, cedar, sage, thyme, coffee, cacao, leather, smoke, and cassis.
On the palate it was dry with medium(+) acidity, body, and flavor intensity, medium silky tannin and finish, and high alcohol. We had flavors similar to the nose with blackberry, black cherry, cassis, cranberry, dried red cherry, pomegranate, clove, cedar, leather, vanilla, and forest floor being prominent. All around, a lovely straightforward Pinotage.
Pinotage Food Pairing – Pork Chops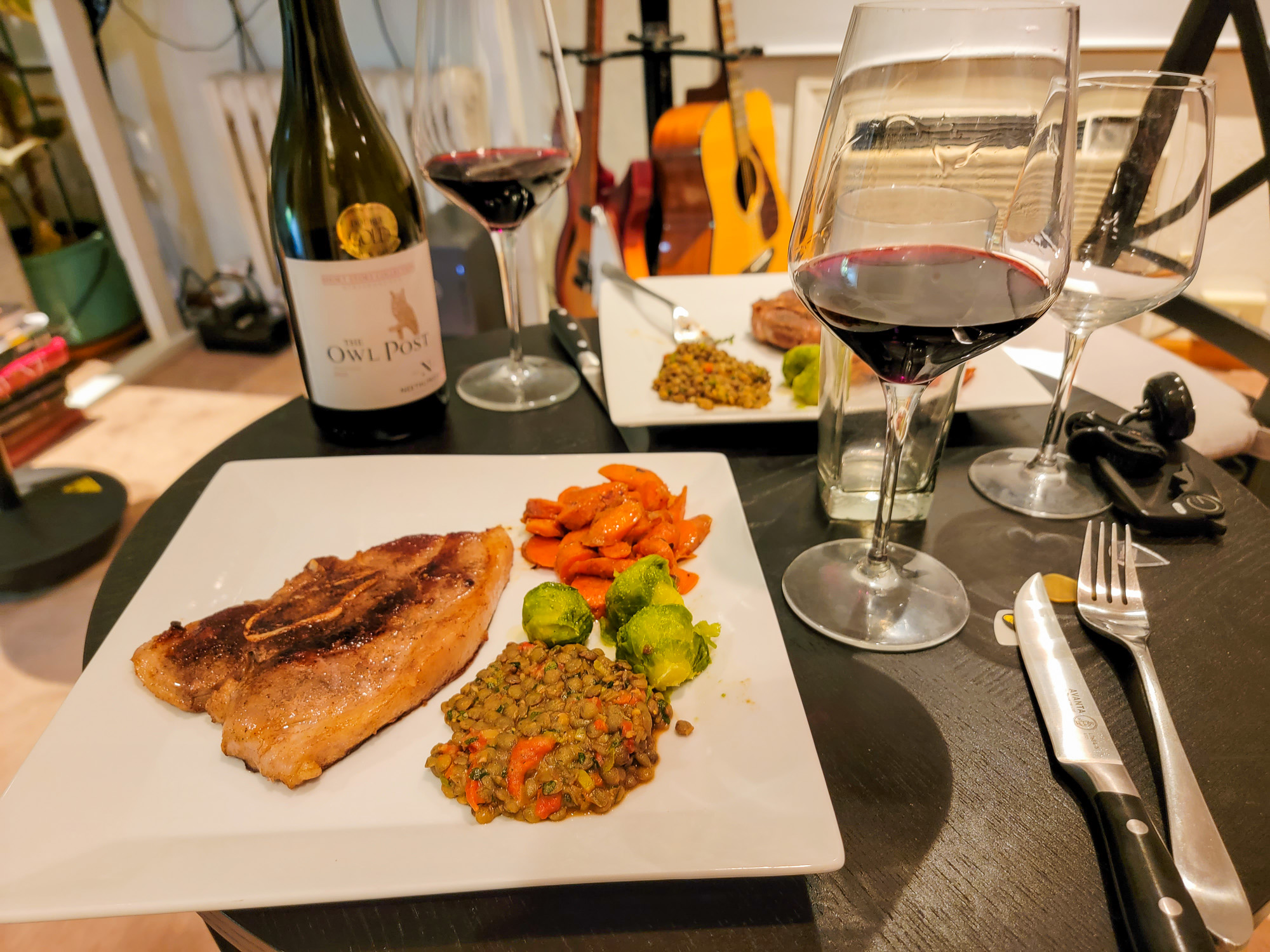 We paired this Pinotage with an (admittedly very poorly seared due to a new cooktop) pork chop. The richness of the meat and intense fattiness really helped elevate the dark fruit flavors and brought out stronger vanilla and cacao notes that we weren't getting as much of before.
We had a maple miso carrot as the side which cut through all of the barrel notes and brought out some tart red fruit, while a lentil salad accentuated more blue fruit.
This was one of those fun pairings because every element on the plate contributed a different change in the flavors of the wine and is something we really appreciated.
Score: 3 / 5
We'd buy a glass of this one.
Overall, this was a nice Pinotage with a moderate amount of that classic Pinotage coffee and chocolate- especially on the aroma. Would I have liked a bit more intensity on that side? Absolutely. Am I upset? Not at all. This is a great bottle for those who want to get into Pinotage to see what it is all about, and I'd never say no to buying a glass of this one when I see it on a menu.
Neethlingshof is located at Polkadraai Rd in Stellenbosch, 7600, South Africa. We purchased this bottle locally and enjoyed it in 2023.