Last Updated on March 2, 2023 by Jeremy
Disclaimers: This wine or experience was provided complementary for this review. We use demographic data, email opt-ins, display advertising, and affiliate links to operate this site. Please review our Terms and Conditions for more information. This website is intended for those of legal drinking age in your jurisdiction.
We have a fondness for Montepulciano d'Abruzzo for often being an intense and well-balanced Italian red wine.
So when we received a sample bottle of Masciarelli's Villa Gemma Montepulciano d'Abruzzo Riserva, we were rather excited to try it out. Intense flavors, a bit of age, and a lovely complexity is all we need to be happy with this one!
An Intense Montepulciano d'Abruzzo Riserva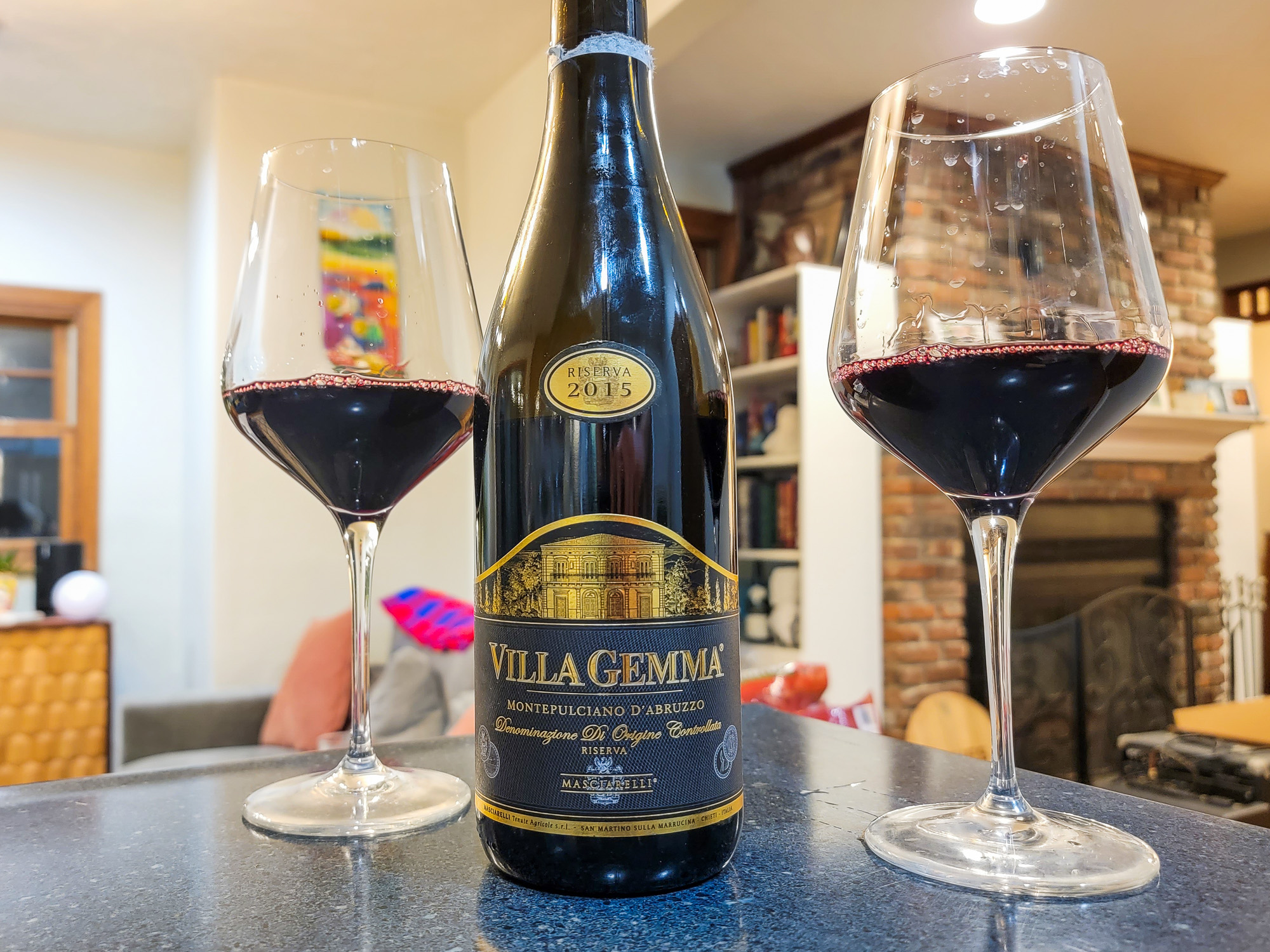 This Montepulciano d'Abruzzo was deep ruby in color but trending on the purple side of things. It had medium aromas of black cherry, dark plum, black currant, violet, cedar, leather, smoke, and light clove.
On the palate, it was dry with high acidity and alcohol, medium(+) chalky tannin, flavor intensity, and finish. We had notes like black cherry, red cherry, cranberry, raspberry, cedar, clove, vanilla, nutmeg, anise, leather, and more earthy/woody notes we couldn't quite place.
Montepulciano d'Abruzzo Food Pairing – Pasta Diavolo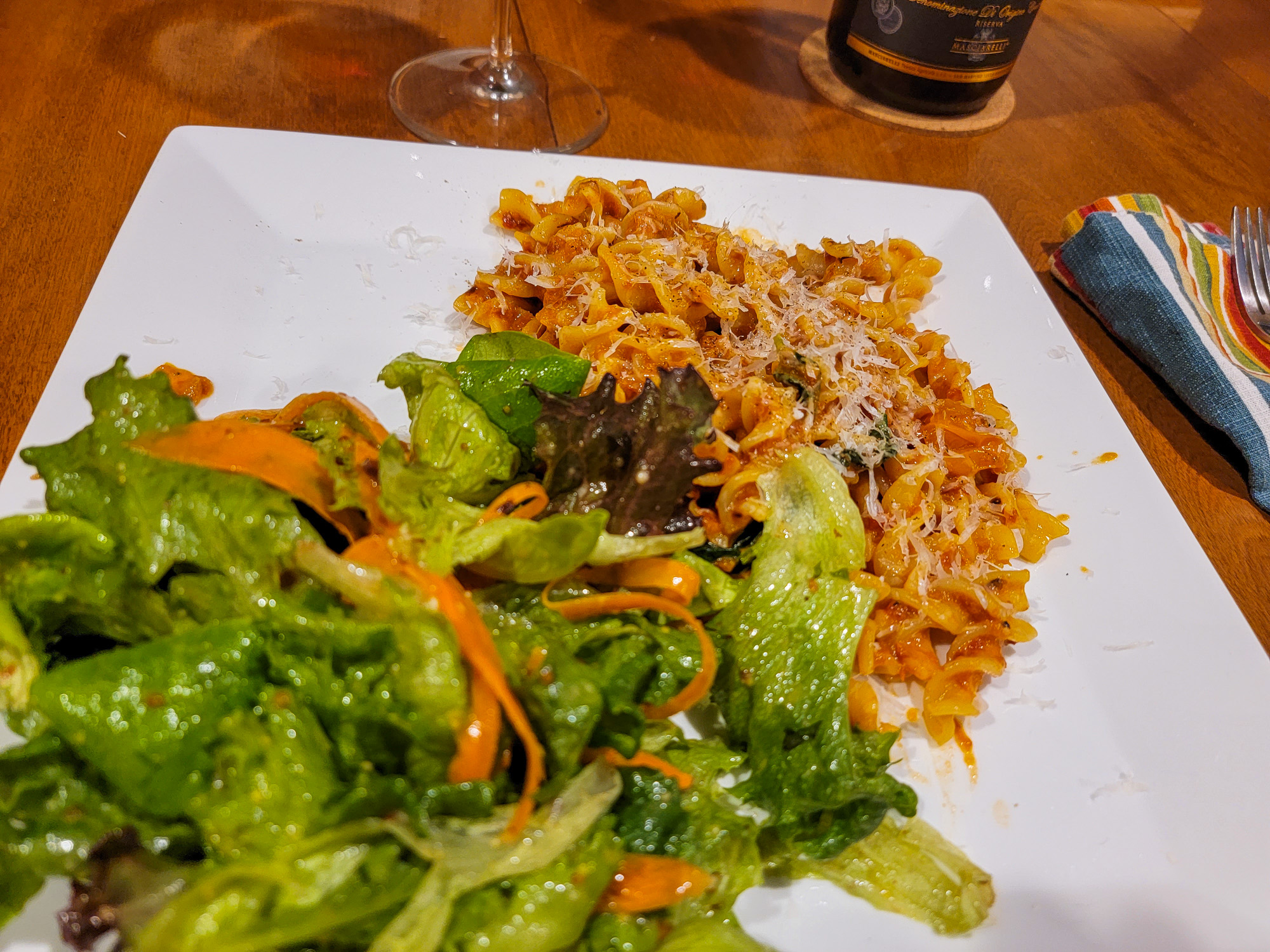 We paired this Montepulciano with a classic pasta dish with a Diavolo-style tomato sauce with spices. The acidity in the sauce helped mellow out some of the barrel notes in the wine, whereas the spices in the sauce helped accentuate some of the herbal notes found in the glass quite nicely too.
A winner pairing all around!
Score: 4 / 5
We'd buy another bottle of this one.
Overall, this bottle delivered everything we look for in a nice bottle of Montepulciano and at almost eight years old was just starting to show some signs of age as well. We would gladly have another bottle of this one in our cellar- especially to add a few more years onto!
Masciarelli Winery is located at Via Gamberale, 2 66010 San Martino sulla Marrucina, Italy. We received this bottle courtesy of the winery for this review. As always, all opinions are our own.