Published Jeremy. Last Updated on September 26, 2023.
Disclaimers: This review uses WSET Diploma terminology and our own rating scale. Read more here. We use demographic data, email opt-ins, display advertising, and affiliate links to operate this site. Please review our Terms and Conditions for more information. This website is intended for those of legal drinking age in your jurisdiction.
Kerner is an interesting white grape that was bred in 1929 and is a crossing between Riesling and Trollinger. Grown in cooler climates, this one is often found in Germany, Austira, Switzerland, and northern Italy- the latter where we found Abbazia di Novacella's Kerner from Alto Adige.
For those who like a white wine with light phenolic textures, this is one to seek out!
Kerner is an Aromatic, Flavorful White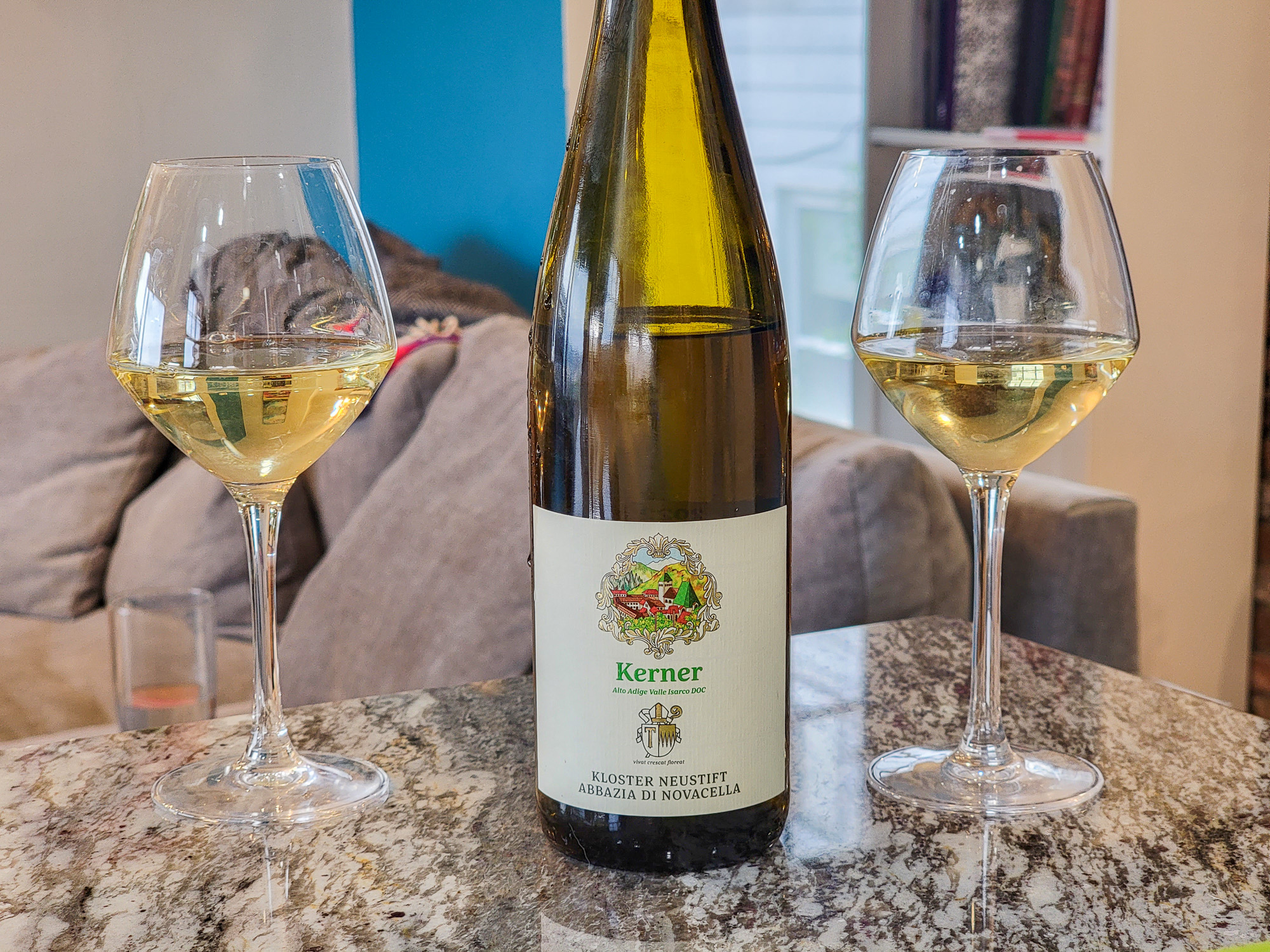 This Kerner was pale gold in color with medium(+) aromas of pear, yellow apple, melon, grapefruit, lychee, beeswax, honeysuckle, and white blossom.
On the palate it was dry with high acidity and alcohol, full body, and medium(+) flavor intensity and finish. We found flavor notes of lemon, nectarine, pear, pineapple, grapefruit, honeysuckle, peach, wet stone, saline, and a light phenolic texture best described as a waxiness.
We always love a bit of texture in a wine, and this one worked out quite nicely with the range of flavors!
Kerner Food Pairing – Tomato, Mushroom, and Corn Ragu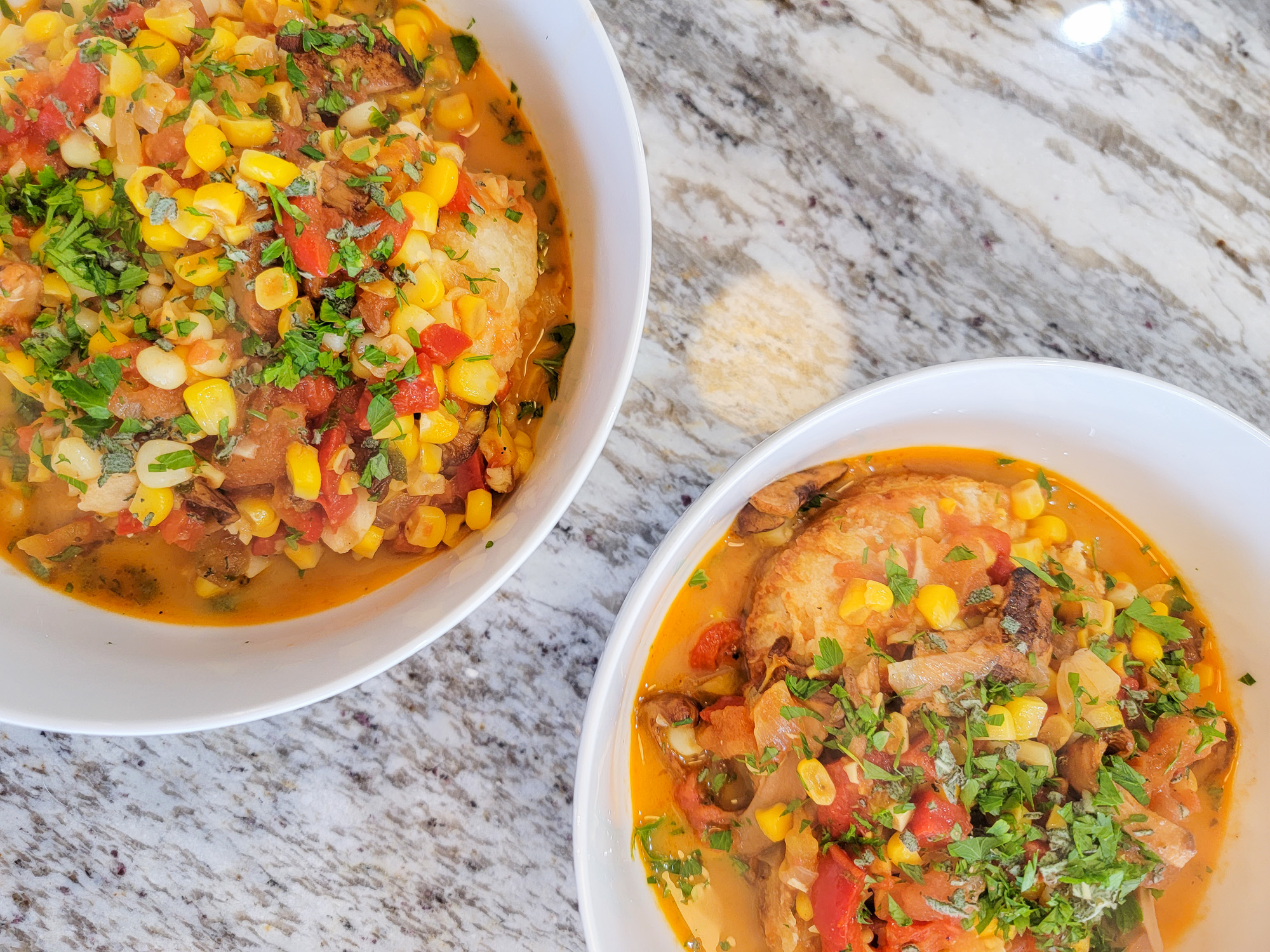 We paired this intense white wine with a ragu with tomato, mushroom, and corner which highlighted more of the tropical notes like pineapple and grapefruit. The texture was mellowed ever-so-slightly but was still prominent which we found quite pleasing.
Between the acidity of the tomatoes and the richness of the mushrooms, this was a solid pairing all around!
Score: 4 / 5
We'd buy another bottle of this one.
Overall, Kerner was a surprisingly flavorful grape that we look forward to trying more of. Between a strong intensity of flavor and a light textural note that we love in a white, we'd drink this bottle again!
Abbazia di Novacella is located in Novacella, Italy. We purchased this bottle on Wine.com and enjoyed it in 2023.