Published Jeremy. Last Updated on September 26, 2023.
Disclaimers: This review uses WSET Diploma terminology and our own rating scale. Read more here. We use demographic data, email opt-ins, display advertising, and affiliate links to operate this site. Please review our Terms and Conditions for more information. This website is intended for those of legal drinking age in your jurisdiction.
It is not terribly common to find a rose made from popular red grapes from the Douro Valley like Touriga Nacional and Tinta Roriz, but Quinta do Tedo did just that with their rose blend.
This one hits on all the notes we love in a good rose, with a nice balance between fruit and floral notes all around. Not bad at all for its reasonable price point!
A Flavorful Rose from the Douro Valley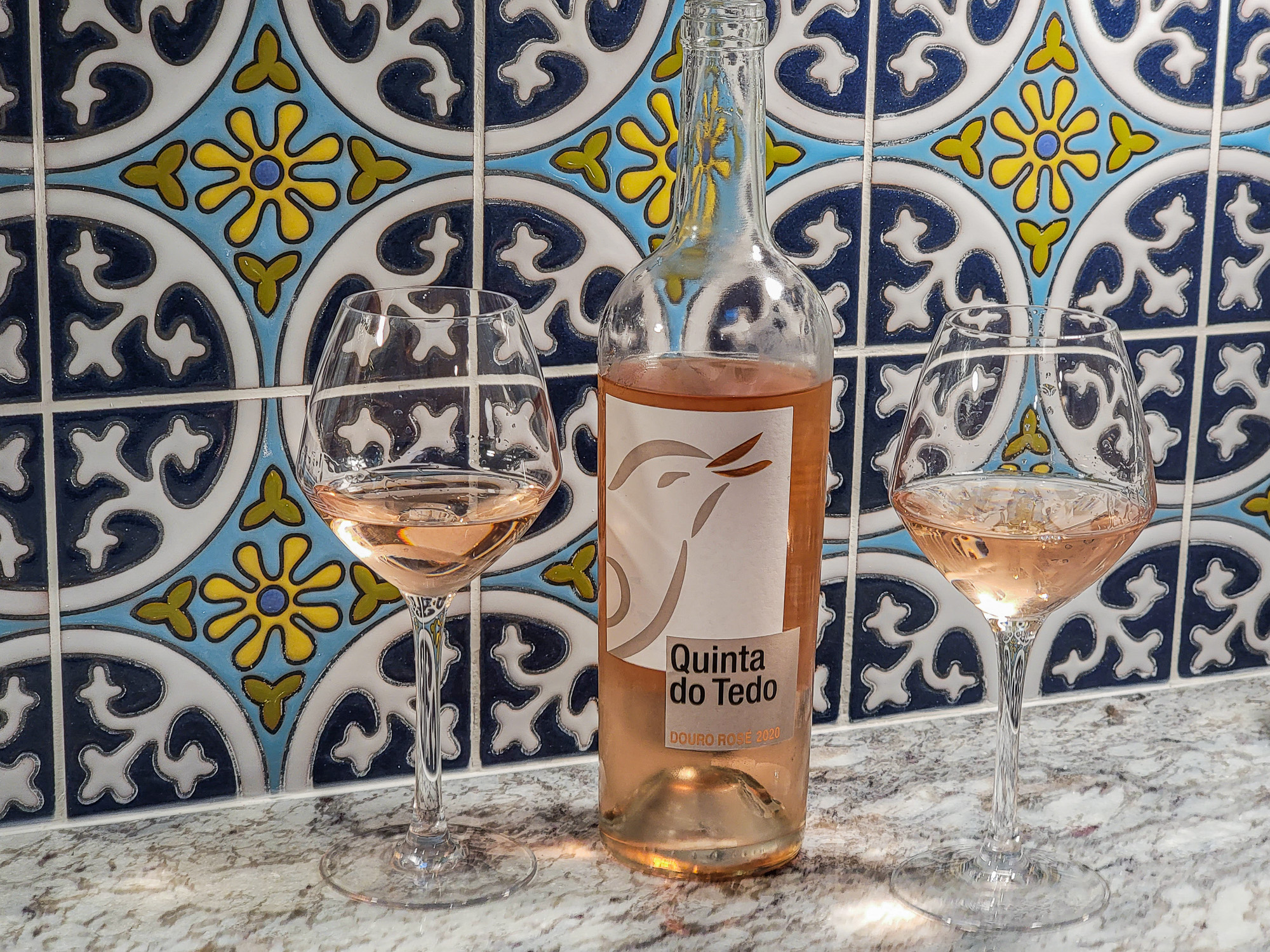 This rose was pale pink in color with medium aromas of red cherry, strawberry, watermelon, pink grapefruit, orange peel, raspberry, rose, and lilac.
On the palate it was dry with high acidity, medium alcohol, body, and flavor intensity, and a long finish. We detected flavors of strawberry, rose, watermelon, saline, watermelon rind, orange peel, and red cherry to name a few.
Although the flavor intensity could have been a bit stronger, we rather liked the range of flavors in this one, particularly the light floral elements, and it made for an immensely drinkable rose wine.
Portuguese Rose Food Pairing – Quesadillas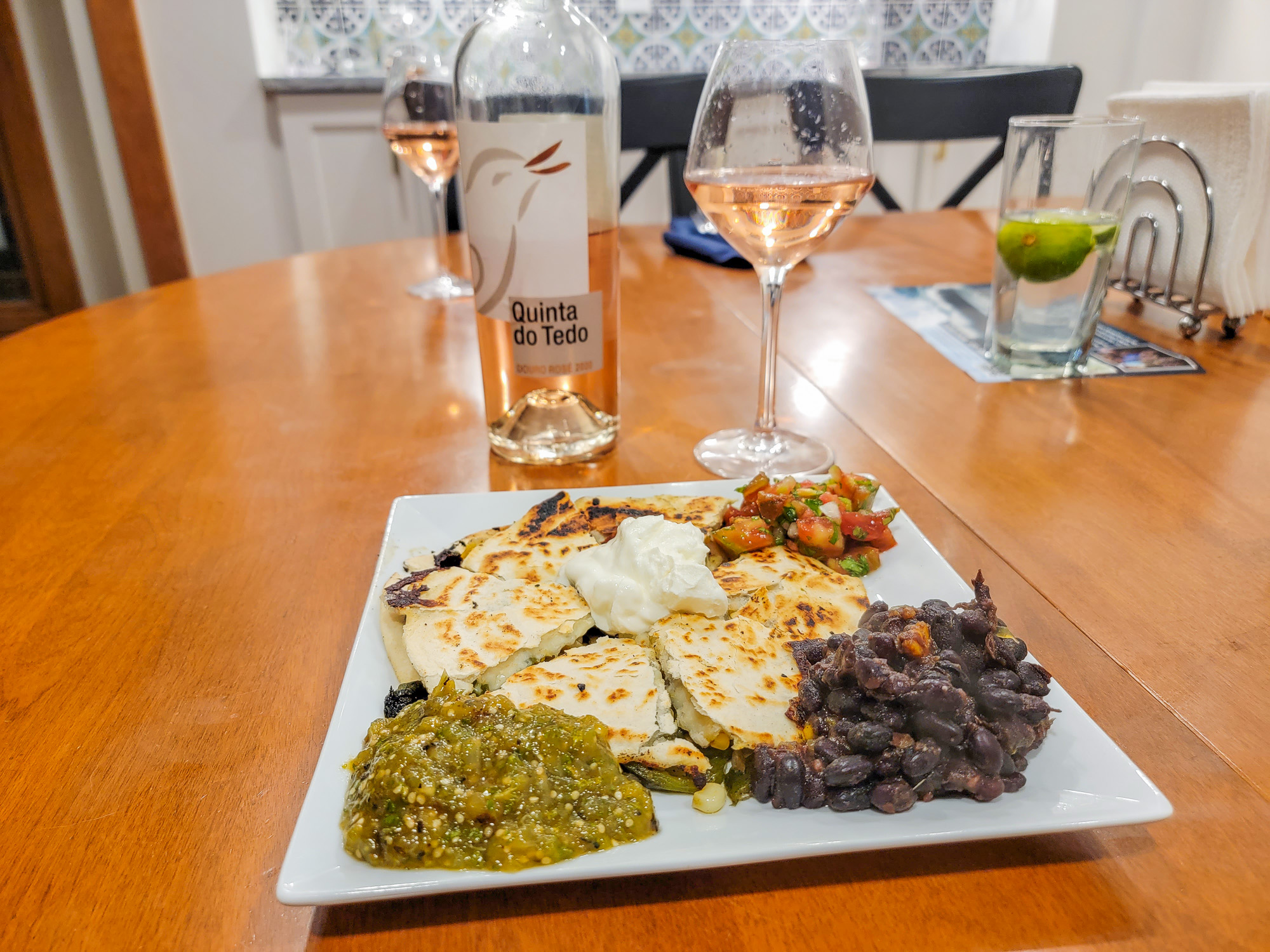 We paired this rose with a homemade quesadilla made with beans and various salsas. The red cherry and rose notes in the wine were elevated quite substantially with this pairing and made the wine seem even more intense than it was on its own.
As most rose wines simply hold their own with any given food pairing, having a slight flavor elevation of this respect made for a lovely pairing.
Score: 4 / 5
We'd buy another bottle of this one.
Overall, while Quinta do Tedo's rose was relatively straightforward, for a reasonably priced bottle of wine this one hit all the notes that we love in an easy-drinking rose- namely a nice flavor range and beautiful balance. For that, we'd drink another bottle.
Quinta do Tedo is located at N-222, EM512, 5110-204 in the Douro Valley, Portugal. We purchased this bottle at the winery and enjoyed it in 2023.