Published Jeremy. Last Updated on September 26, 2023.
Disclaimers: This review uses WSET Diploma terminology and our own rating scale. Read more here. We use demographic data, email opt-ins, display advertising, and affiliate links to operate this site. Please review our Terms and Conditions for more information. This website is intended for those of legal drinking age in your jurisdiction.
We always love a red wine that we can sit around and discuss for quite some time, and the Gaglioppo grape from southern Italy makes for one such wine.
Librandi's Duca Sanfelice Ciro DOC Reserva certainly was an interesting one, and if you are a fan of Sangiovese, this grape (which is said to be a cross between that and another, unidentified grape) may be for you!
Gaglioppo is a Flavorful Italian Red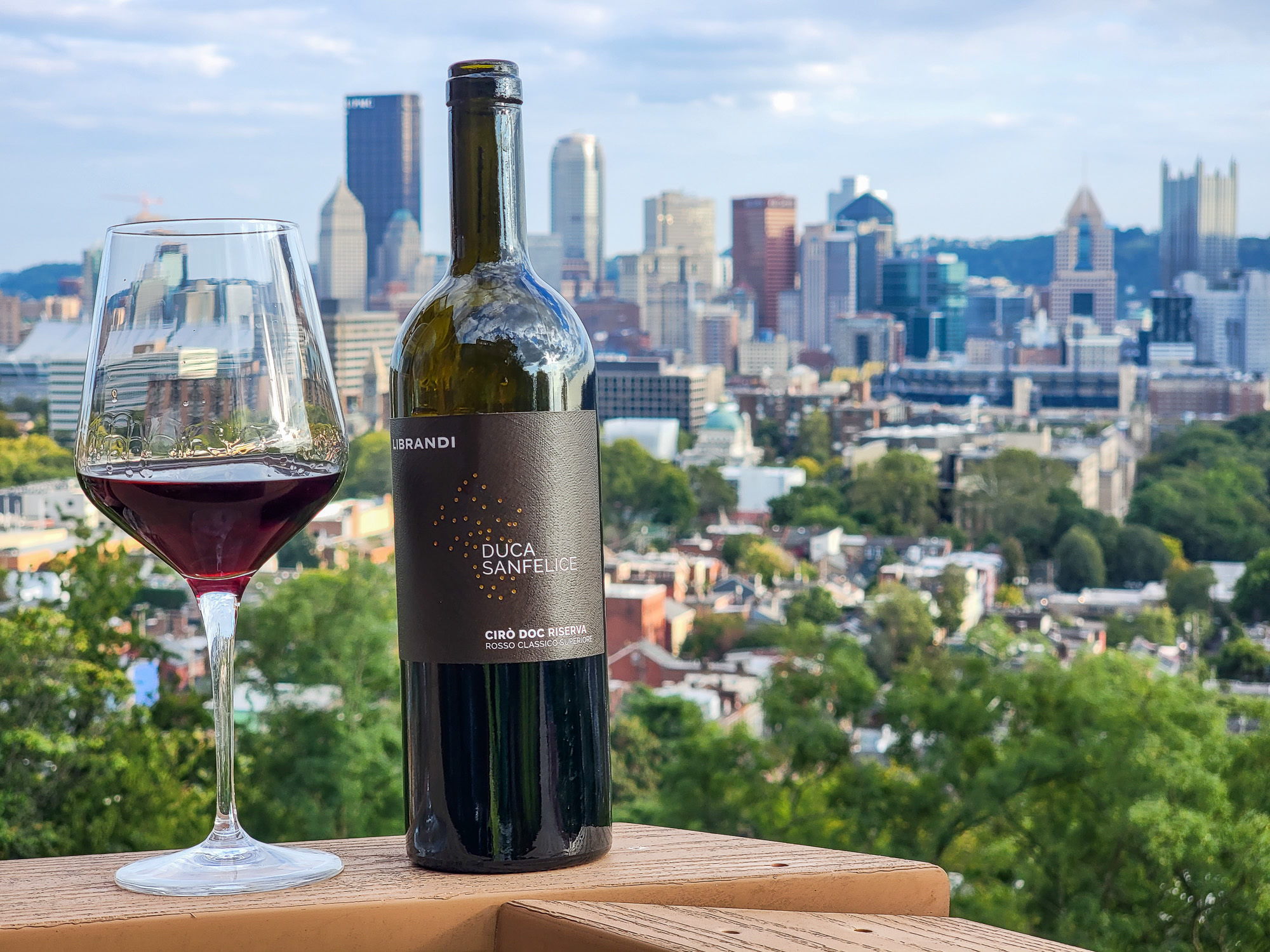 This Gaglioppo was medium ruby in color with medium aromas of dried red cherry, raspberry, black cherry, clove, tobacco, leather, fig, vanilla, red plum, and cassis.
On the palate it was dry with high acidity and alcohol, medium(+) chalky tannin, body, and flavor intensity, plus a medium finish. We detected flavors a lot like the aromas but trending a bit more dark fruit like black cherry, blueberry, black raspberry, dark plum, cedar, clove, vanilla, dried leaves, tobacco, leather, dried red cherry, fig, cassis, and violet.
This was a rather interesting flavor profile as we got a mix of fresh fruits, dried fruit, and tertiary notes like tobacco and leather. Every sip had a different element jumping out to us which made for an interesting wine all the same. That said, the alcohol was a bit high almost to the point of being out of balance ever-so-slightly.
Gaglioppo Food Pairing – Burgers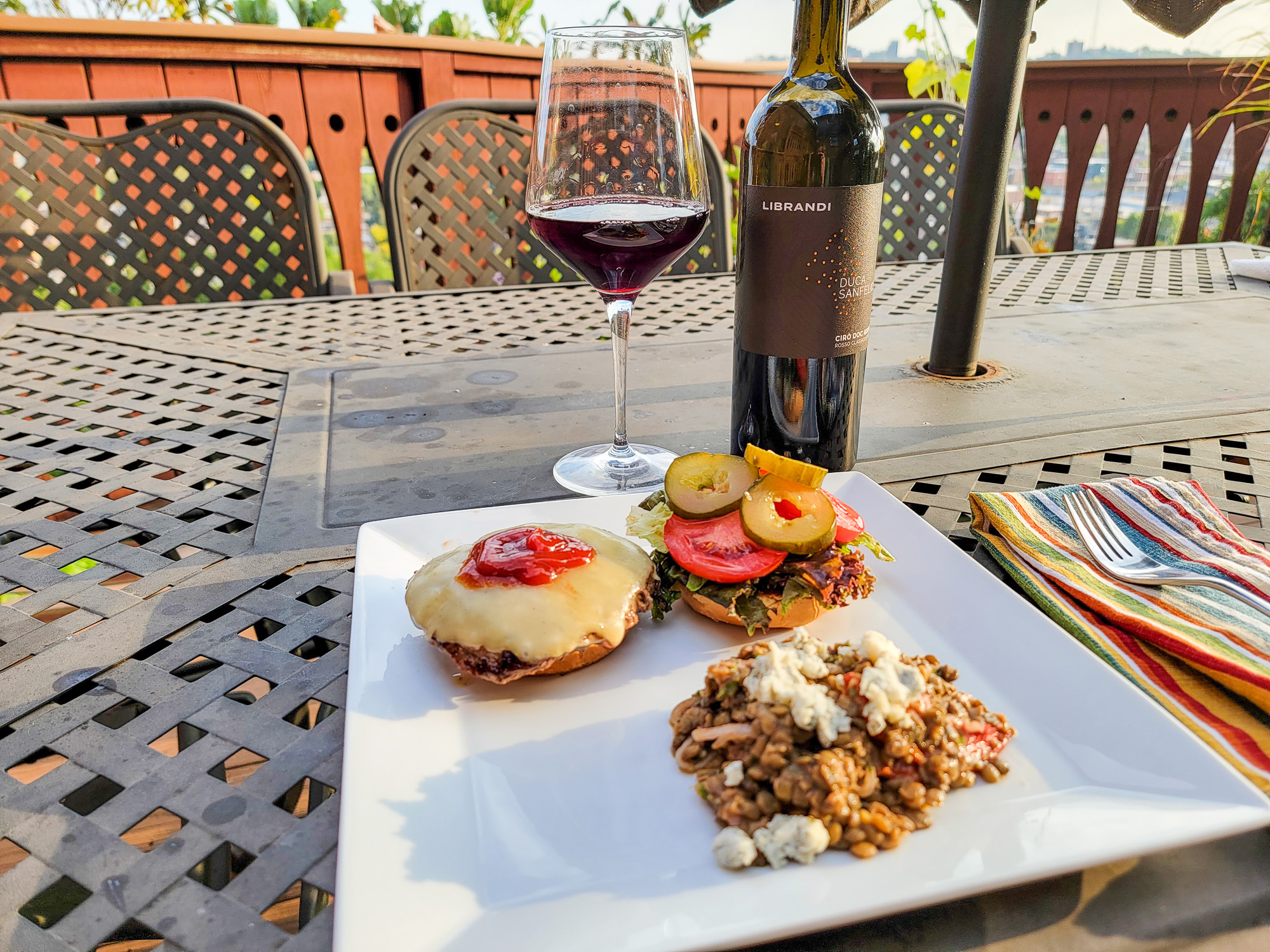 We paired this Gaglioppo with homemade burgers topped with caramelized onions, lettuce, tomato, cheese, and homemade pickles- a classic if there ever was one.
The richness of the burgers accentuated the dark fruit flavors while not being overpowered by any notable tertiary notes. In fact, a prominent black pepper note was detected which was a nice little spike in flavor to coincide with the dish.
Score: 3.5 / 5
We'd buy a glass and another bottle of this one in the right situation.
Overall, Gaglioppo is a rather interesting grape that we would definitely love to try more of. Although the alcohol of this one was slightly out of balance, the flavors were quite enjoyable such that we'd get a glass or another bottle in the right circumstance.
Librandi is located at S.da Statale 106 Jonica, 88811 Cirò Marina KR, Italy. We purchased this bottle from Wine.com and enjoyed it in 2023.