Last Updated on January 1, 2021 by Jeremy
Disclaimers: This review uses WSET Level 2 terminology and our own rating scale. Read more here. We use demographic data, email opt-ins, display advertising, and affiliate links to operate this site. Please review our Terms and Conditions for more information. This website is intended for those of legal drinking age in your jurisdiction.
We'll never say no to opening a bottle of Sauvignon Blanc from Marlborough, NZ, and when we made one of our favorite dishes, Shakshouka, we knew exactly what we had to open up- Greywacke Sauvignon Blanc!
A Solid Sauvignon Blanc from New Zealand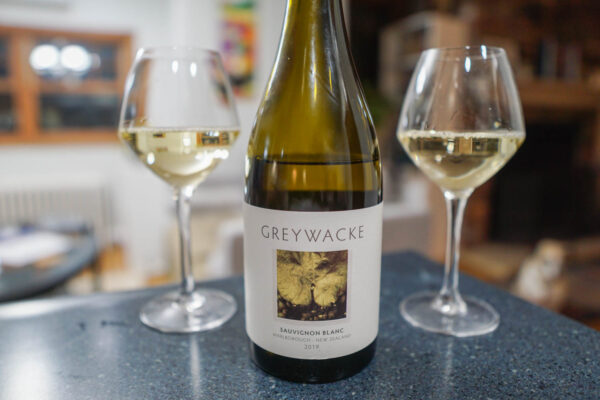 This pale lemon wine had a medium-plus aroma with prominent notes of peach, ripe pear, yellow apple, ripe pineapple, and a very faint grass on the finish.
On the palate it was dry with medium-plus acidity and medium alcohol, body, and intensity of flavor. Notes like pineapple, citrus fruit, grapefruit pith, and a light mineral finish made for a rather delicious wine. This one was perhaps not as full as we have enjoyed in other Sauvignon Blancs from the region, but still delightful all the same- reaffirming the fact that Sauvignon Blanc from New Zealand, specifically Marlborough, is something to be sought out.
Greywacke Sauvignon Blanc Food Pairing – Shakshouka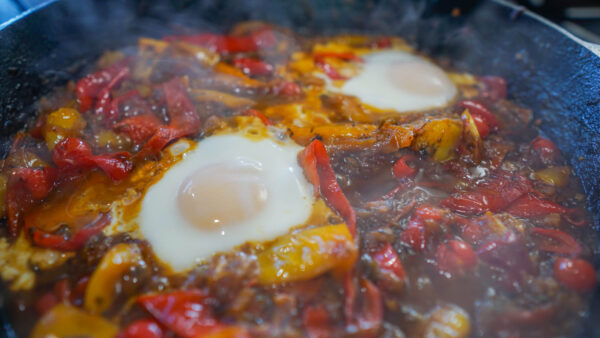 We always love testing a wine pairing with shakshouka because there is so much going on. Tomatoes and sauteed peppers in an oil-rich sauce, lots of herbs, and of course the egg poached directly in the pan.
Sauvignon Blanc does well with all of these. The acidity and body was high enough to hold up to the dish, and none of the flavors were overbearing with the variety that was going on in the dish. Another pairing we'd do again!
Score: 3.5 / 5
We'd buy a glass of this one and could be persuaded on a bottle in the right circumstance.
Overall this is a fairly solid wine and we hovered between wanting a glass or a full bottle of this one and landed somewhere in the middle if only because the fruit flavors expressed in this bottle are on the less ripe side compared to others we've had (and prefer). Still, this is a solid wine all the same.
Greywacke Winery is located at 47 Kennedys Road, Hawkesbury, NZ in Marlborough. We purchased this bottle on Wine.com and enjoyed it in 2020.