Published Jeremy. Last Updated on August 3, 2022.
Disclaimers: This review uses WSET Diploma terminology and our own rating scale. Read more here. We use demographic data, email opt-ins, display advertising, and affiliate links to operate this site. Please review our Terms and Conditions for more information. This website is intended for those of legal drinking age in your jurisdiction.
Whenever we want to seek out a new grape for our quest here at The Grape Pursuit, we always find no shortage of options coming out of Eastern Europe.
The Hungarian white wine grape, Irsai Oliver, is one such grape we found in the reasonably priced Kristinus Oliver 1930 sold in a local store. Naturally, we had to pick it up and gave this new grape a try.
Irsai Oliver is an Aromatic Grape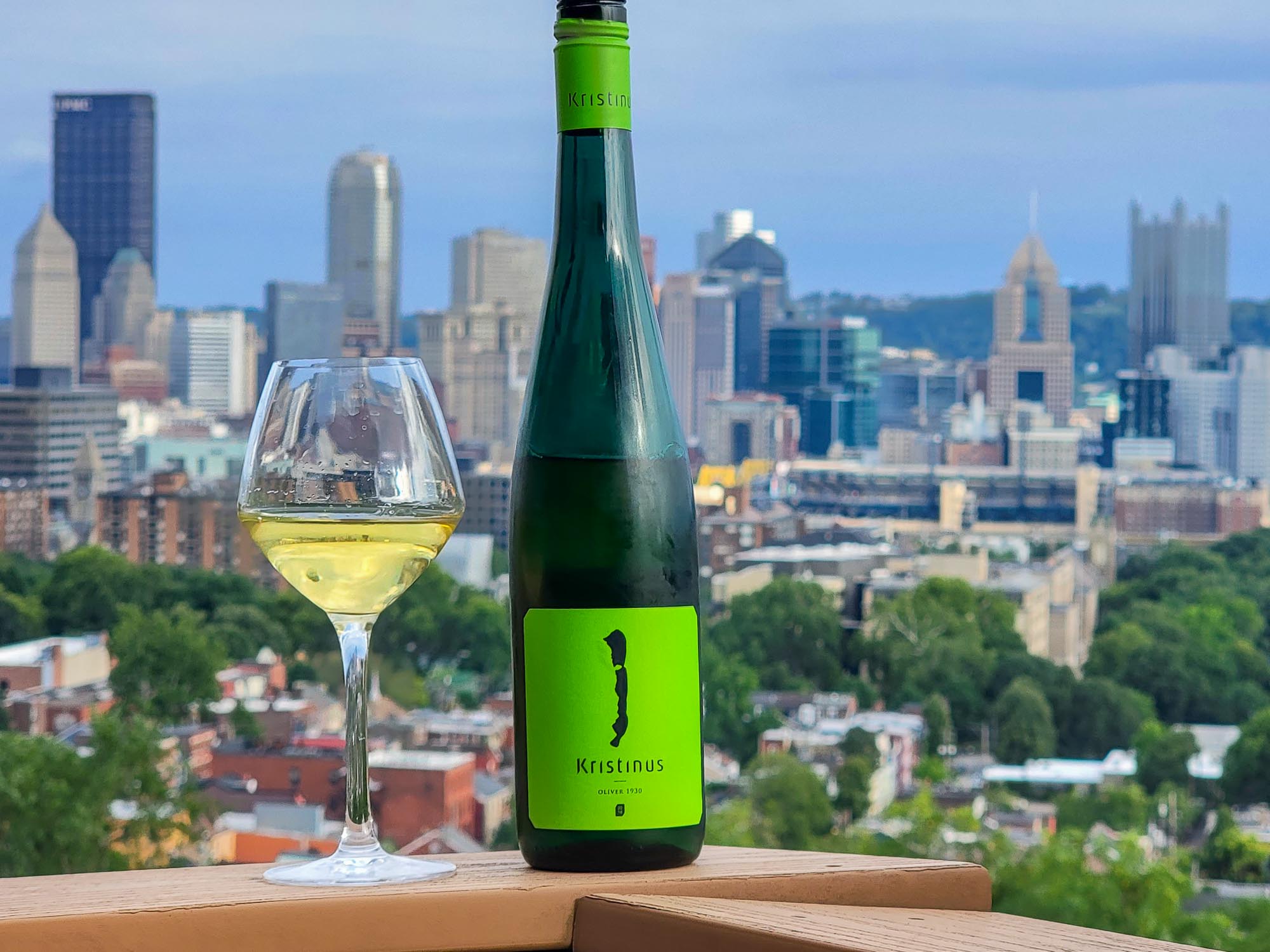 This Hungarian white wine was medium lemon in color with medium(+) aromas of honeydew, yellow apple, pear, peach rings and peach skin, honeysuckle, elderflower, chamomile, blossom, thyme, and a slight petrol note that overall was youthful. That being said, while the floral notes were quite intense they also burned off the wine fast and without them, the aromas ended up being significantly less complex- so be sure to smell this one shortly after pouring.
On the palate, it was dry with medium(+) acidity and body, medium alcohol, medium flavor intensity, and a medium(-) finish. We had simpler notes than the aroma including lemon, lime, pear, peach, and rather light notes of elderflower, saline, and wet stone. As such, we kind of wished that this one had more of a punch like the aroma.
Irsai Oliver Food Pairing – Zucchini Egg Tart and Caprese Salad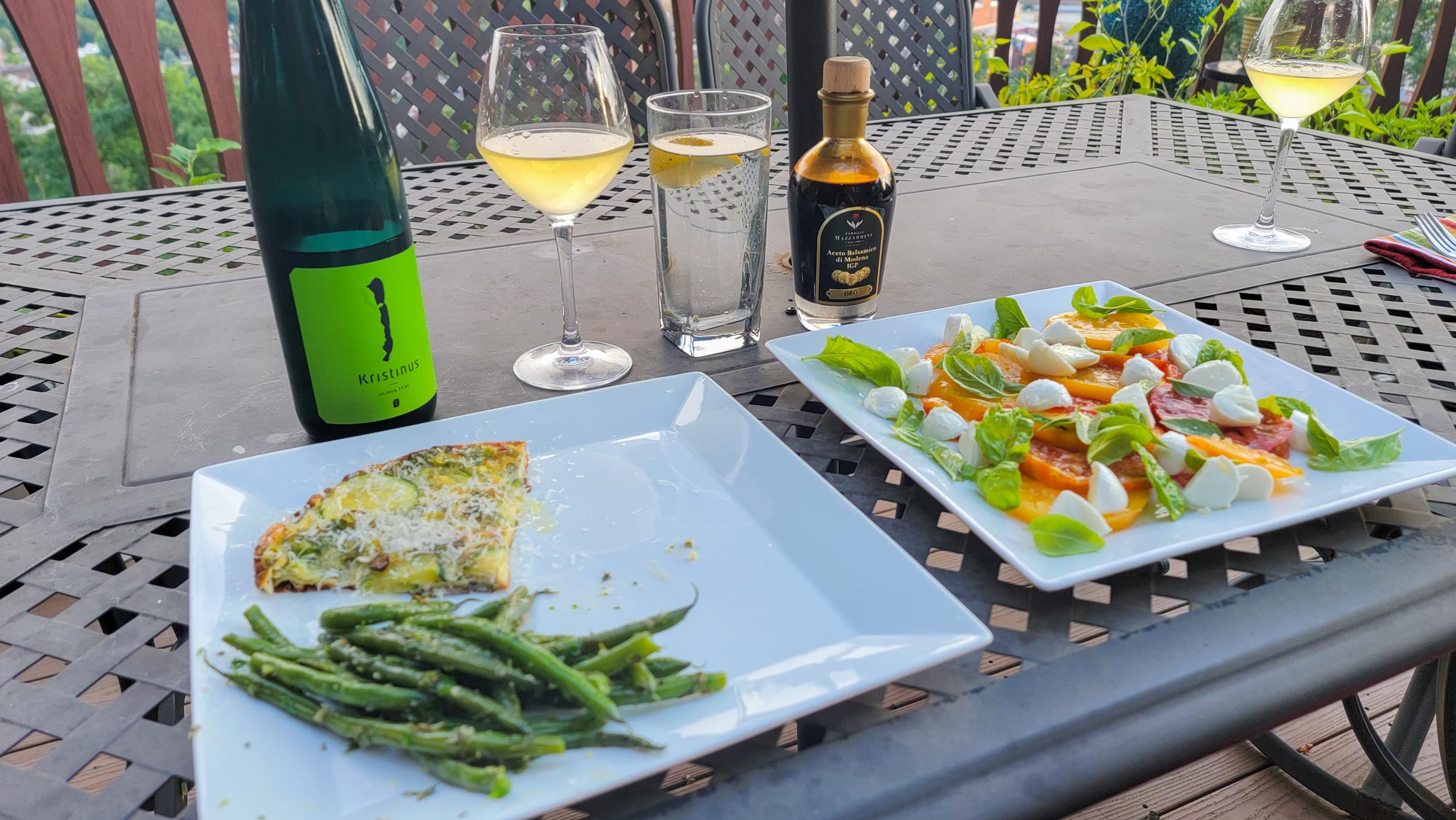 We paired this Irsai Oliver with an herb-rich zucchini egg tart and a Caprese salad using fresh tomatoes from our garden. The high acid in the tomatoes helped bring out more peach notes in the wine, whereas the herb-heavy tart masked a lot of the more complex flavors and only highlighted the simple citrus notes of lemon and lime.
Overall a decent pairing, but we probably would pair this one with something featuring bright acidity as opposed to egg or herb forward if we had to do it again.
Score: 2 / 5
We are okay on this bottle (although I want to try more of this grape).
Ultimately, while we quite enjoyed trying a new grape (particularly one with an acid punch like this one), the simpler palate on this wine was simply alright. Now, had this one tasted like the aroma we would've been in business, but we simply like a bit more complexity in our glass all around.
Kristinus Winery is located at Kéthely, Hunyadi u. 99, 8713 in Hungary. We purchased this bottle locally and enjoyed it in 2022.