Last Updated on June 8, 2022 by Jeremy
Disclaimers: This review uses WSET Diploma terminology and our own rating scale. Read more here. We use demographic data, email opt-ins, display advertising, and affiliate links to operate this site. Please review our Terms and Conditions for more information. This website is intended for those of legal drinking age in your jurisdiction.
For as much as we study wine, every so often we have a bottle that surprises us.
Sometimes this is because what is in the glass is completely different from what we expected. Other times is because we simply picked the wrong bottle for our meal and really didn't know what we were getting ourselves into.
Le Fraghe Rondinella from Italy is one such bottle that hit all those marks. We opened it thinking we were having a somewhat intense Italian red and it turns out this one was characteristically more like a lighter rose.
Naturally, we were in for a surprise- one that was not necessarily what we wanted.
A Rose-Esque Rondinella from Italy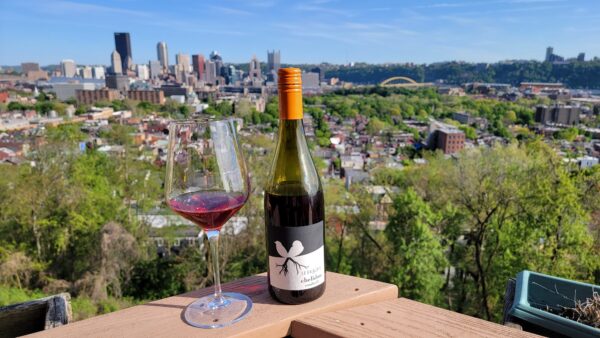 This Rondinella was pale ruby in color with a light effervescence. The aroma was light, with notes of red cherry, watermelon, raspberry, an herbal finish, plus slight cream and vanilla notes as well which was developing.
On the palate, the wine was dry with high acidity, low integrated tannins, medium alcohol, medium- body and flavor intensity, and a short finish. We detected flavors of tart raspberry, tart red cherry, watermelon rind, and a slightly mineral/saline note going on. Overall, somewhat simple and could've had a stronger hit on the rose notes if we are to be honest.
Rondinella Food Pairing – Pasta with Cream Sauce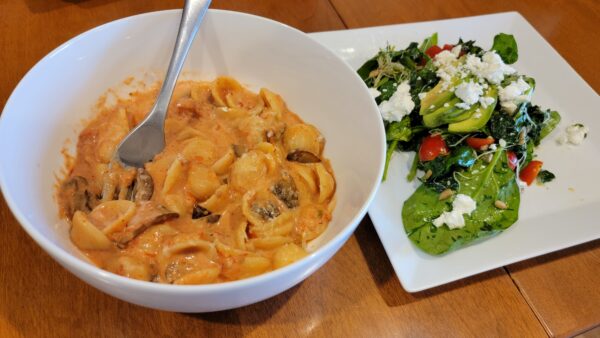 Our food pairing for this Rondinella was pasta with a spicy tomato cream sauce. The heat on the pasta helped to increase the warming sensation of alcohol in this one, giving it a slight uptick in the perceived body. The acid in the sauce allowed for some of the fruity flavors to come out a bit more than drinking on its own. But overall this was not the best pick if only because the wine simply wasn't intense enough to hold up to the acidic and creamy pasta sauce.
Score: 2 / 5
We are okay on this one.
Overall, our choice of this bottle was mostly our mistake as the pairing was not the best but we have to admit as far as rose wines are concerned the characteristics we look for could have been a bit more intense. The watermelon, cream, and vanilla notes were there, but not too terribly intense and missed the levels we personally prefer in this kind of wine as it generally just needed a kick in many categories to be a hit for us.
Le Fraghe is located at Loc. Colombare 3, 37010 Cavaion Veronese in Verona, Italy. We purchased this bottle locally and enjoyed it in 2022.