Published Jeremy. Last Updated on June 11, 2021.
Disclaimers: This review uses WSET Level 3 terminology and our own rating scale. Read more here. We use demographic data, email opt-ins, display advertising, and affiliate links to operate this site. Please review our Terms and Conditions for more information. This website is intended for those of legal drinking age in your jurisdiction.
During my time exploring northern Virginia wineries, I found pretty quickly that I had an affinity for the white wines of the region. This was especially true at Shenandoah Vineyards where I found that I absolutely adored their base white blend for being a wonderful off-dry wine.
This white blend includes 51% of Seyval Blanc, 21% Traminette, 11% Chardonnay, 9% Vidal, and 8% Cayuga and certainly packed a punch with a nice hit of tropical flavors along with some minerality and salinity on the nose for good measure.
As it turns out, the bottle I bought at the winery lasted all of about three days before we opened it up at home.
A Wonderful Virginia White Wine Blend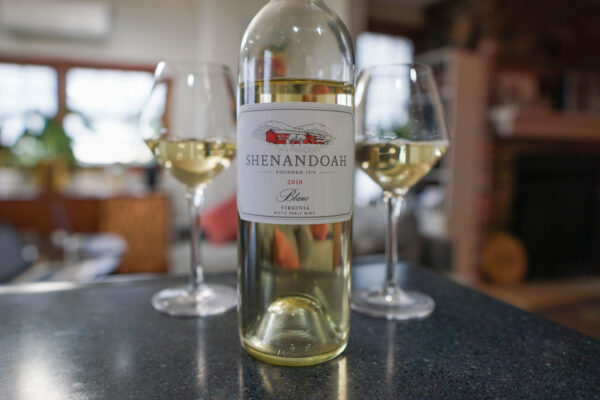 Shenandoah Winery's white blend was pale lemon in color with medium aromas of pineapple, yellow apple, lime, papaya, mango, grapefruit, honeysuckle, slate, and wet stone that was youthful.
On the palate, it was off-dry with medium+ acidity, medium alcohol, medium body, medium+ flavor intensity, notes of pear, pineapple, grapefruit, lime, yellow apple, apricot, and a medium+ finish. There wasn't any detectable salinity or minerality on the palate like on the nose, but the flavors really came together nicely all the same.
Food Pairing – Japanese Ramen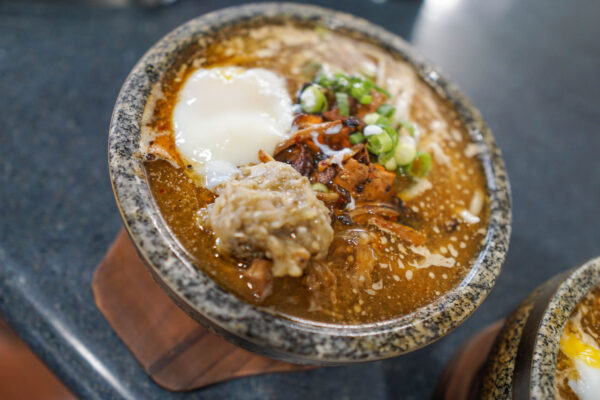 We selected this wine particularly to pair with Japanese ramen we were making at home. As umami-rich dishes like ramen are sometimes difficult to find a good pairing for, we thought the higher acidity, crisp flavors, and slight off-dry nature of the wine could hold its own to an otherwise intense dish.
We were right.
The flavor profile of the ramen and wine didn't really change with this pairing at all, but it was more the combination of the lighter body, high acidity, and slight off-dry nature of the wine that really caused the white to hold its own (like a lighter sake would for very similar reasons).
Could we have paired this with something else that would have elevated the wine or the dish more? Sure. But at the same time, this matchup just worked without altering any of the flavors appreciably in any direction. Sometimes, that's good enough for us.
Score: 4
We'd buy another bottle of this.
One of the best things about this white blend, apart from the flavors discussed above, is that it is rather reasonably priced and is an exceptional iteration of an off-dry white blend from Virginia. We'd gladly pick up another bottle of this the next time we pass through.
Shenandoah Vineyards is located at 3659 S Ox Road in Edinburg, VA. We purchased this bottle directly from the winery and enjoyed it in 2021.