Published Jeremy. Last Updated on January 1, 2021.
Disclaimers: We use demographic data, email opt-ins, display advertising, and affiliate links to operate this site. Please review our Terms and Conditions for more information. This website is intended for those of legal drinking age in your jurisdiction.
Every so often we have a wine that we fall in love with at first sip. The South African-based Ataraxia (in Hemel-in-Aarde) offers a Chardonnay that, for us at least, won us over right away.
If an intensely acidic and fruity Chardonnay is what you see, Ataraxia's entry will certainly deliver.
High Acidity, Citrus, and a Lingering Finish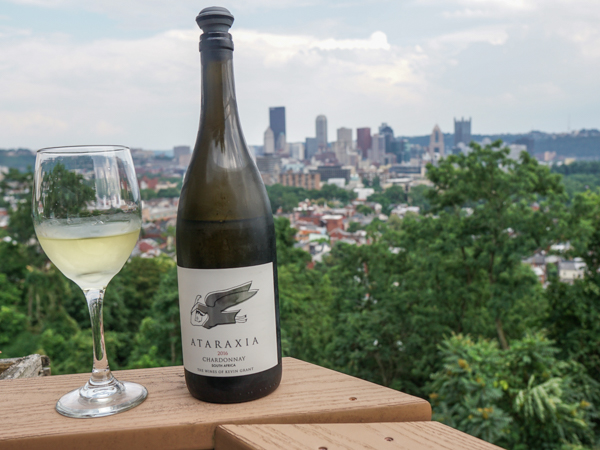 In your glass, Ataraxia's Chardonnay has a pale gold complexion and an aroma that can be detected from quite a distance away. On the nose, you'll likely find scents of tart yellow apples, lime, pineapple, and a slight hint of baking spices.
When you take a sip, you'll first note a fairly intense acidity that gives way to flavors of lime, citrus, and a bit of guava. The acidity sticks around on your tongue for a while, and as it fades away only then will you possibly pick up on some subtle barrel notes like vanilla, creme brulee, and burnt caramel for a brief lingering flavor.
If you like only just a hint of oak flavors in your Chardonnay and would prefer a higher acidity and citrus/tropical fruit notes, this one should definitely be on your radar.
Ataraxia Chardonnay Food Pairing – Sous Vide Sockeye Salmon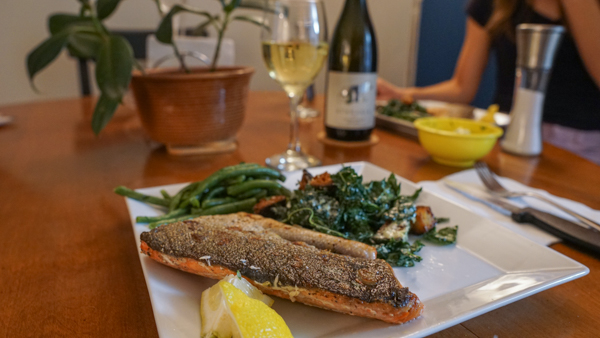 When it comes to cooking a meatier fish, there is nothing better (in our minds, at least), than sous vide. Cooking to a precise temperature brings out the finest of textures in fish where it ends up flaky, juicy, and still allows for a crispy skin when searing.
So when we decided to pair this Chardonnay with sockeye salmon, we had no hesitation of the cooking method we would use. The fattiness of the fish (plus extra butter on top) helped make the flavors of the wine pop, and as we added extra acidity via lemon zest in the marinade and a squirt of lemon on top really helped accentuate the fruit notes of this wine.
Score: 4.5 / 5
We would like to have a bottle (or several) of this on hand at any given time.
Overall, Ataraxia's Chardonnay is among the finest we've ever had for this varietal. The barrel notes are present but are not overly intense like you would get in some Chardonnays and allows the fruit and acidity to be the star (making a great match for salmon!).
Ataraxia is located at The Skyfields Farm in Hemel-en-Aarde, South Africa. We purchased this wine from a local supplier and enjoyed it in 2020. This wine may be available on Wine.com but was out of stock at the time of publishing.