Last Updated on January 1, 2021 by Jeremy
Disclaimers: We use demographic data, email opt-ins, display advertising, and affiliate links to operate this site. Please review our Terms and Conditions for more information. This website is intended for those of legal drinking age in your jurisdiction.
We absolutely adore the varietal Torrontes as grown in South America, and when we found a winery producing it in Bolivia of all places, Bodega Uvairenda, we knew we had to pick up a bottle.
The 1750 Torrontes here is grown at a relatively high altitude (above 5,000 feet) and is blended with about 15% of other grapes including Sauvignon Blanc, Chardonnay, and Pedro Gimenez. Together, this wine ends up being a bit more mellow than what you'd typically expect for this otherwise potent varietal.
A Light Torrontes Out of Bolivia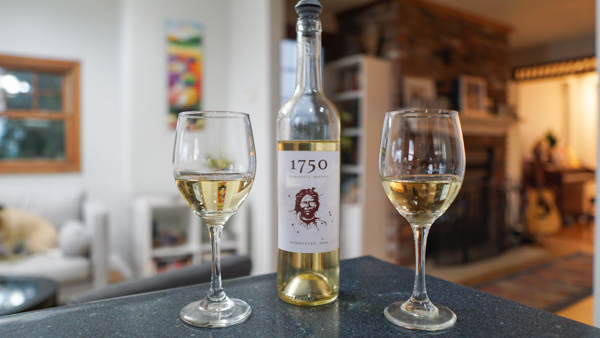 In just as long as it takes you to notice the pale yellow color of this Torrontes, odds are good you'll pick up on the aromatics. This one is quite intense on the nose with floral notes of rose, honeysuckle, and a finish of peach. There is an undertone of tropical fruit notes of pineapple that come out as you sniff as well, but are fairly light.
When you take a sip, you'll first notice a low-to-medium acidity and incredibly mellow body while also being fairly dry. Flavors of green apple, lemon, and lime are noted in this wine but are also found to be quite delicate. Once these flavors fade you are left with subtle minerality and a bitter pith that isn't too strong.
This is a bit unfortunate to us as the flavors are not nearly as intense as the aroma, and for a style of wine that normally is intense the whole way through, we were sadly a bit let down here.
1750 Torrontes Food Pairing – None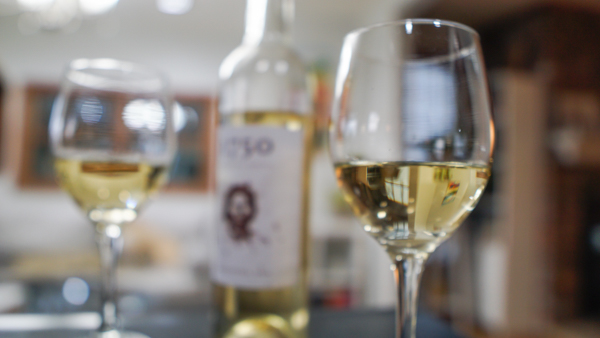 Due to this Torrontes being very mellow flavor-wise, we opted to not pair it with any meal and instead enjoy the bottle on its own. In fact, we're not entirely sure the best food pairings for this one as any dish of relative intensity would possibly overwhelm the flavors here.
Score: 2 / 5
We are good not trying this one again, although we'll gladly try other producers of Torrontes.
Overall, while we love the varietal of Torrontes, we were a bit let down by this one if only because its price-to-value seemed a bit high for such a mellow wine. If you find most Torrontes over-bearing (which is within the realm of reason for some), you may want to give this one a try. Otherwise we may recommend checking out this grape from other producers.
Bodega Uvairenda is located in Samaipata, Bolivia. We bought this wine from a local distributor and enjoyed it in 2020.