Last Updated on January 7, 2021 by Jeremy
Disclaimers: This review uses WSET Level 2 terminology and our own rating scale. Read more here. We use demographic data, email opt-ins, display advertising, and affiliate links to operate this site. Please review our Terms and Conditions for more information. This website is intended for those of legal drinking age in your jurisdiction.
Cendre is a 50/50 blend of Mourvedre and Petite Syrah coming out of Paso Robles, California that we received within an order from Plonk Wine Club.
This wine had solid acidity with approachable tannins, and a well-rounded balance of dark fruit and herb flavors making it an easy sipper to pair with one of our favorites- pizza!
Dark Fruit, Herbs, and a Nice Acidity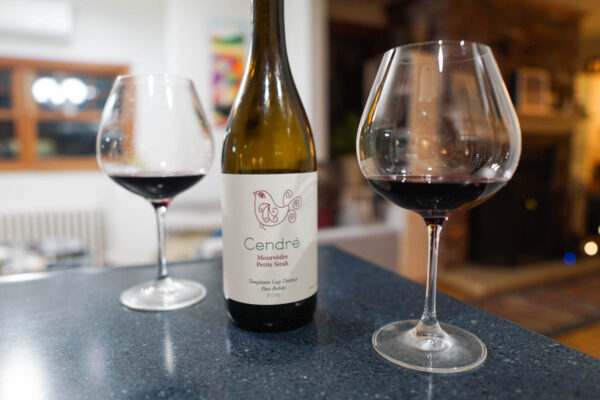 This blend of Mourvedre and Petite Syrah was medium+ purple in color and had a medium aroma of black plum, black currant, cooking herbs, and red cherry- a delightful combination if there ever was one.
On the palate, this wine was dry with medium+ acidity, medium tannins, and medium flavor intensity with notes of blackberry, vanilla, black cherry, and herbs. It was not terribly complex, but the balance of fruit, herbs, and vanilla and medium tannin made this one an easy sipper all the same.
Mourvedre Food Pairing – Pizza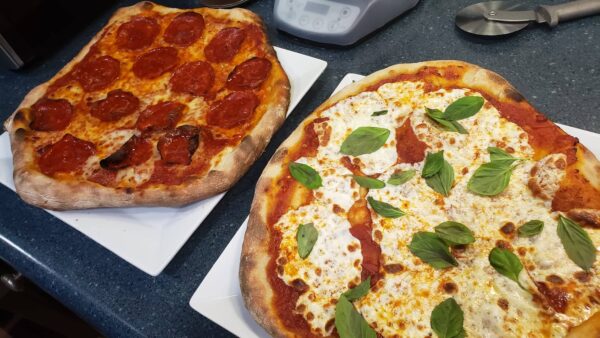 We paired this one with a favorite of ours- homemade pizza! We made two pizzas here one with pepperoni and hot honey and another with mozzarella and basil- classic combinations all around.
As this wine wasn't overly strong on tannins and had a decent acidity, it held up quite well to the tomato sauce on the pizza. We like to believe we got just a bit more of dark fruit out of this one because of this, but we also have to admit that the differences were rather minor. All things being equal, the overall composition of the wine just worked with pizza.
Score: 4 / 5
We'd buy another bottle of this one.
Overall, the blend of Mourvedre and Petite Syrah worked in this bottle and wasn't overly intense in acidity or tannin. The balance of flavors between dark fruits and herbs worked out well for this one and made for a great pairing with pizza. We'd buy another!
Cendre Wines is located in Paso Robles, CA. We received this wine with a Plonk Wine Club order and enjoyed it in 2020.