Published Jeremy. Last Updated on January 1, 2021.
Disclaimers: This review uses WSET Level 2 terminology and our own rating scale. Read more here. We use demographic data, email opt-ins, display advertising, and affiliate links to operate this site. Please review our Terms and Conditions for more information. This website is intended for those of legal drinking age in your jurisdiction.
Sancerre, France, is all about Sauvignon Blanc, and we've heard that wines from this region are among the favorites of some of our closest wine friends.
So naturally we picked up our first bottle, Durand Reserve Sancerre 2018, with great anticipation. Unfortunately, the lighter flavor intensity of this one fell a bit flat for us.
Hoping for More Intensity in This Sancerre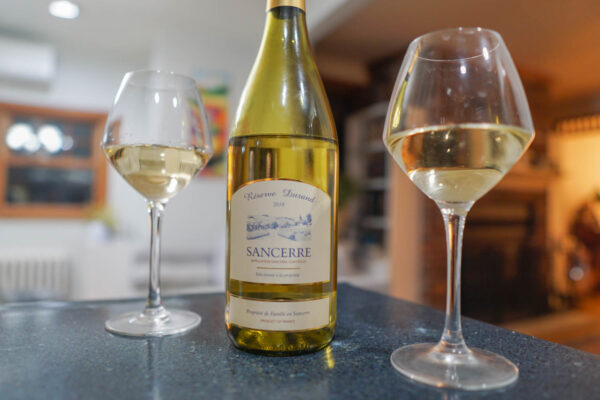 This wine was pale lemon in color with a light aroma of green apple, wet grass, lemon, and grapefruit.
On the palate, it was dry with medium characteristics across the board but with a medium-minus flavor intensity. We had notes of citrus fruit, grapefruit, lemon, green apple, dry grass, and possibly herbs on the finish as well.
While the flavors in this wine were generally good, we were hoping for just a bit more intensity as most of the characteristics noted above were somewhat muted over what we thought they could've been.
Durand Reserve Sancerre Food Pairing – Egg and Goat Cheese Tart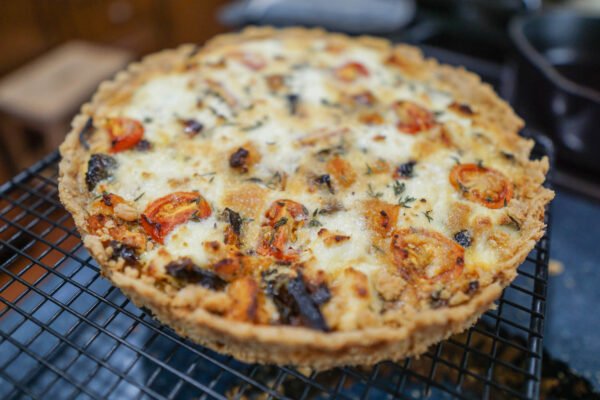 We paired this one with an egg and goat cheese tart with bright herbs and tomato. The richness of the egg and goat cheese worked well with the medium acidity and the herbaceousness of the dish helped accentuate some of the characteristics in the wine which we quite enjoyed as well.
Score: 2 / 5
We're okay on this one but want to try more from Sancerre in the future.
Overall, the intensity of flavors in this one was not as strong as we would've hoped for this style of wine. As such, we're okay having tried this bottle but would like to try some of the higher-end bottles from Sancerre to see how they compare.
Domaine Durand is located at 25 Rue Vignes les Epsailles in Sancerre, France. We purchased this bottle from Wine.com and enjoyed it in 2020. At the time of publishing, a different vintage was available.