Last Updated on October 10, 2022 by Jeremy
Disclaimers: This review uses WSET Diploma terminology and our own rating scale. Read more here. We use demographic data, email opt-ins, display advertising, and affiliate links to operate this site. Please review our Terms and Conditions for more information. This website is intended for those of legal drinking age in your jurisdiction.
When studying for my WSET Diploma D4 exam in sparkling wines, I had to buy a number of bottles well beyond my normal drinking habits.
While I do enjoy a good Cava, I often find myself trending to artisan producers over some of the larger companies. But for studying purposes, I knew I had to go for some name-brand bottles to increase my tasting experience, which is exactly how I ended up with a bottle of Freixenet Cordon Negro Gran Seleccion.
A Straightforward Entry Level Cava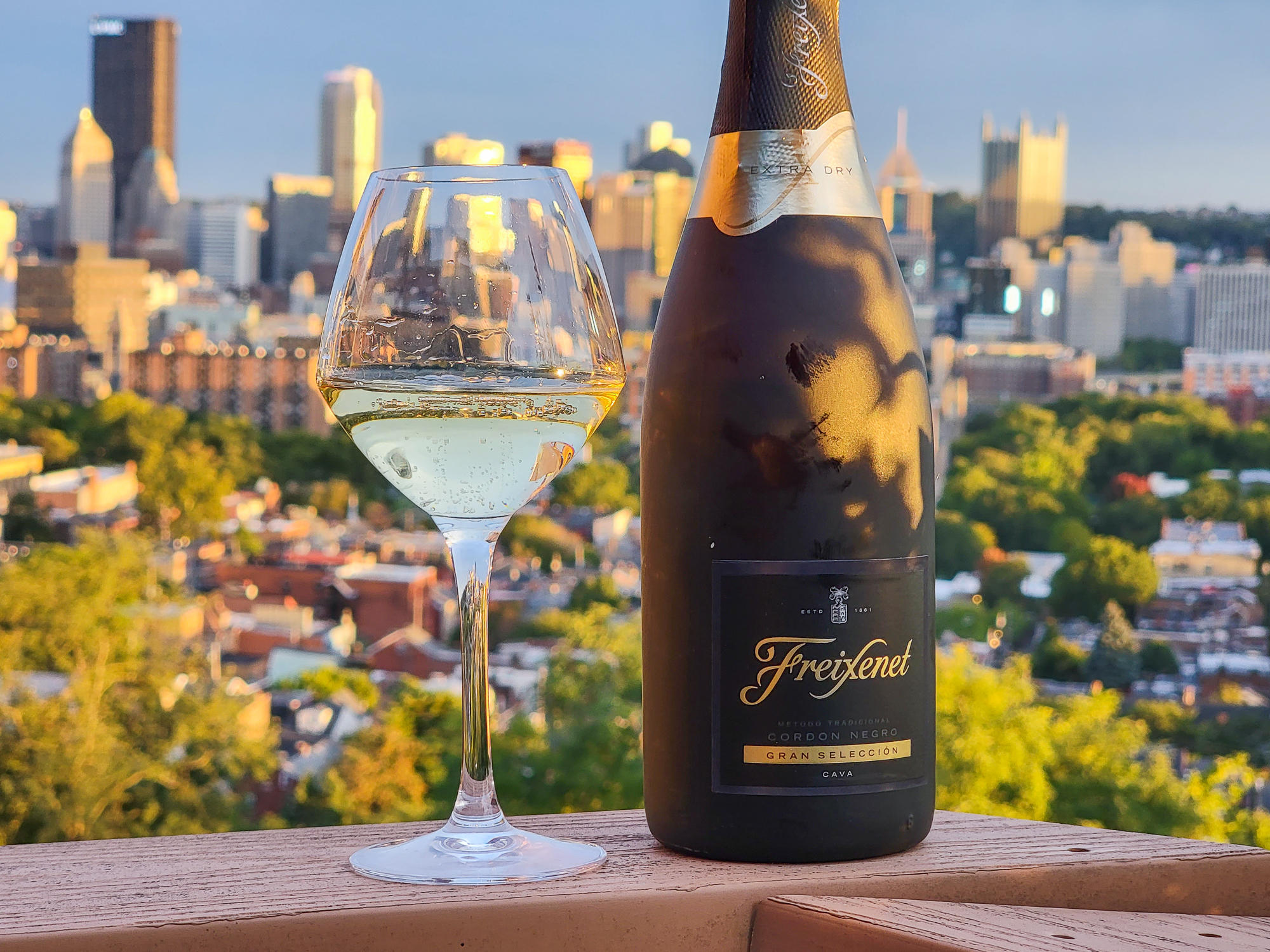 This Cava was medium lemon in color with medium aromas of lemon, lime, pear, yellow apple, toast, and a slight reductive note.
On the palate, this wine was dry with medium(+) acidity, a creamy mousse, and medium alcohol, body, flavor intensity, and finish. We had notes of lemon, lime, pear, yellow apple, toast, brioche, almond, and macadamia.
Normally with sparkling wines that undergo lees aging, we often get a stronger characteristic on the nose over the palate, but it was flipped with this wine. The toast notes on the aroma were incredibly mild whereas the palate had much more pronounced flavors on that end which we appreciated.
Cava Food Pairing – Halibut with Leek Gratin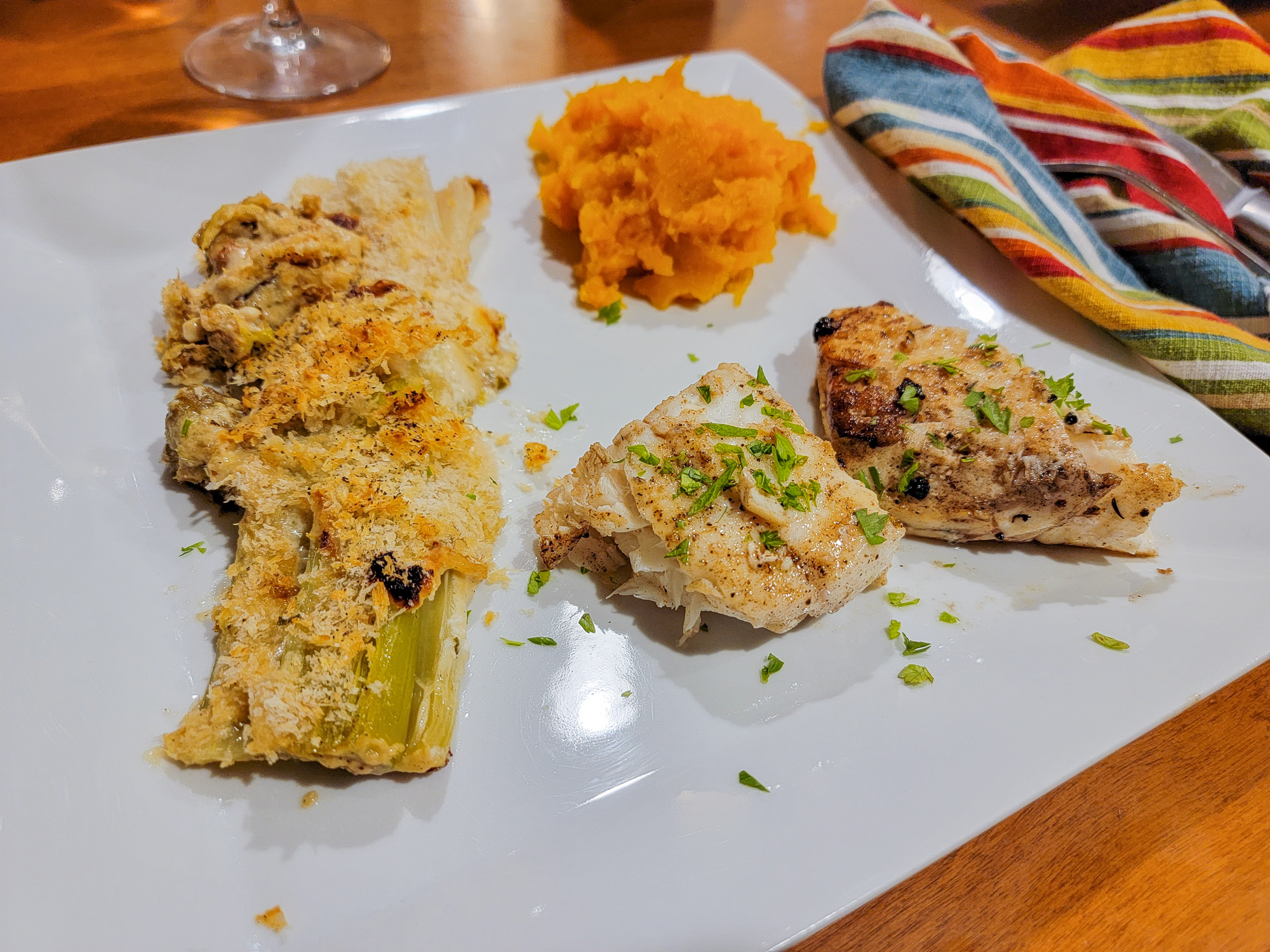 We paired this dry cava with halibut served with a side of cheesy leek gratin. The halibut brought out more peach and pear notes in the wine and completely masked the autolytic characteristics and the leek side caused more vegetal notes to pop with every sip (likely the wine accentuating the dish as opposed to the other way around).
All-in-all a decent pairing, but not too much of note in terms of additional flavors becoming evident that we always like to find with pairing foods.
Score: 2.5 / 5
We're okay on this one but could go for a glass in the right context.
Overall, Freixenet's Cordon Negro Extra Dry Cava is a nice bottle but we have to admit it is a bit simple as far as traditional method wines are concerned (for our palate at least). The lighter autolytic notes on the aroma with only slightly more obvious notes on the palate made us want a bit more oomph. That being said, if you want a bottle that will be sure to please just about anyone without breaking the bank, you also can't go wrong here for the price of this one and we could be persuaded on a glass at times.
Freixenet is located in Catalonia, Spain. We purchased this bottle locally and enjoyed it in 2022. At the time of publishing, it was also available on Wine.com.