Published Jeremy. Last Updated on January 25, 2023.
Disclaimers: This review uses WSET Diploma terminology and our own rating scale. Read more here. We use demographic data, email opt-ins, display advertising, and affiliate links to operate this site. Please review our Terms and Conditions for more information. This website is intended for those of legal drinking age in your jurisdiction.
One of the perks of having a wine cellar is that sometimes we do not really know what we have in stock. We keep an inventory of our bottles, of course, but sometimes a few slip through the cracks and we forget about them for years.
Our Lamoreaux Landing Pinot Noir 2014 was one such bottle. We pulled it out not only to find that we had one at all, but also that it was pushing almost nine years old.
As we didn't expect this bottle to age too much longer, we decided to open it up and see how it was faring, and we were pleasantly surprised by what we found!
A Lovely Aged Pinot from the Finger Lakes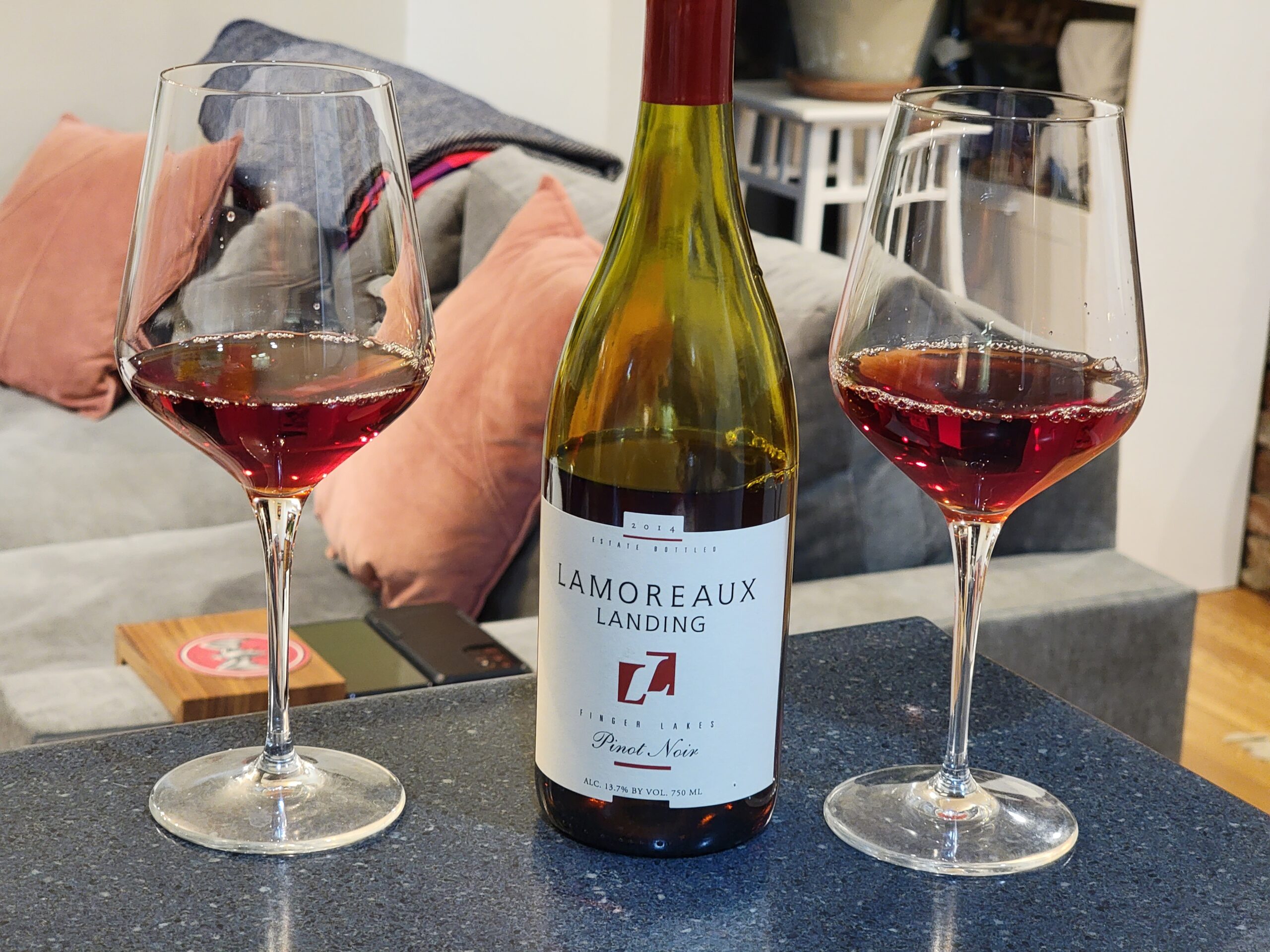 This Pinot Noir was pale garnet in color with medium(-) aromas of red cherry, leather, tobacco, cola, clove, vanilla, raspberry, red plum, menthol, and a wet forest floor.
On the palate, it was dry with medium(+) acidity and finish, low integrated tannins, and medium alcohol, body, and flavor intensity. We had notes similar to the nose with red cherry, red raspberry, plum, vanilla, cedar, menthol, and mushroom being present plus cocoa, cinnamon, nutmeg, and dried leaves to round out some more notes from the age we found.
Although the intensity of the aromas was light, the flavor on the palate was quite nice and made for a great balance of aged characteristics and fresh fruit.
Pinot Noir Food Pairing – Thai Basil Beef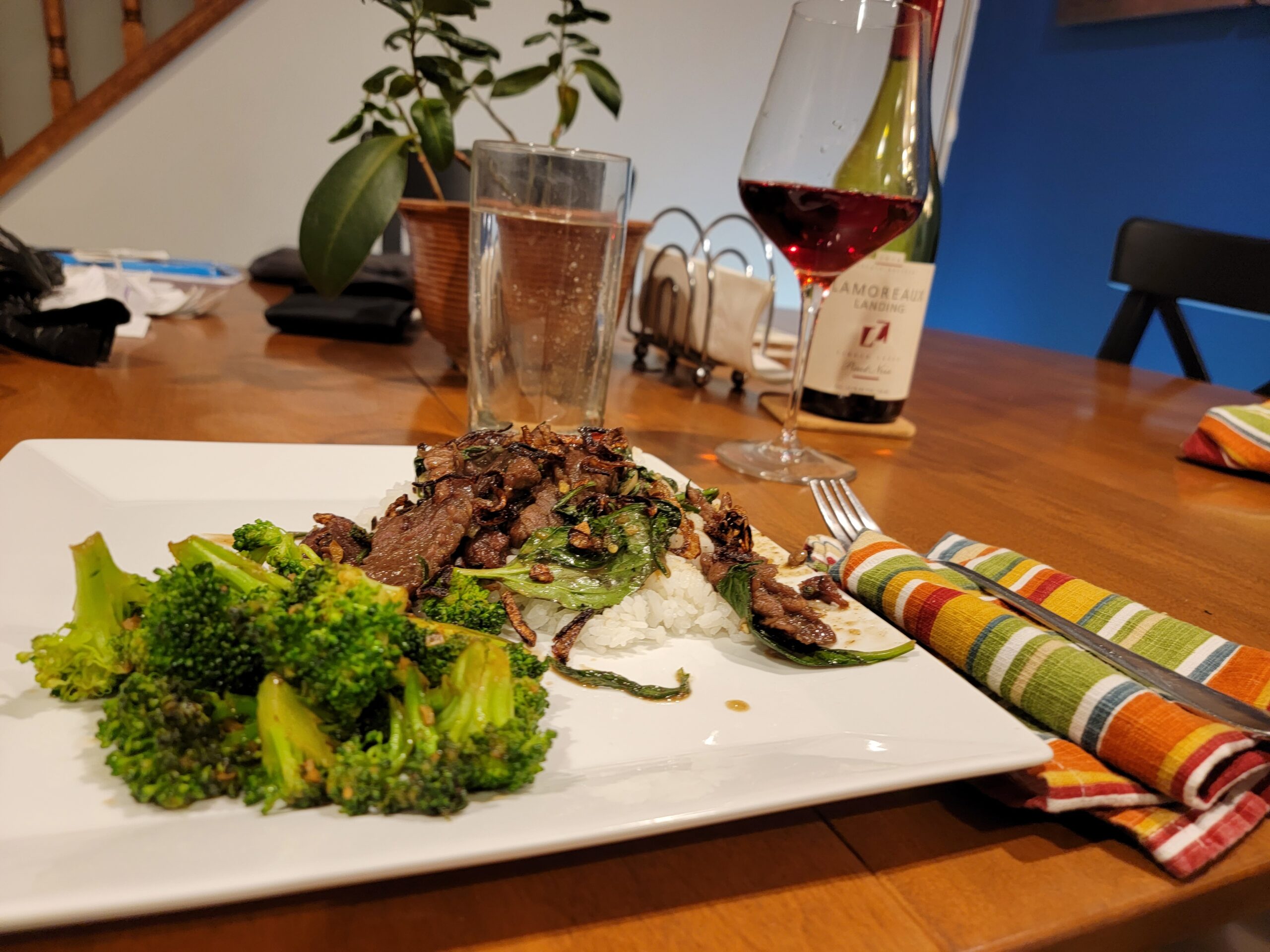 We decided to be a bit more out there with our pairing for this one and paired it with spicy Thai beef with basil. While I would say that the overall combination fell flat if only because we made this dish significantly spicier than originally intended, we got nice splashes of strong fruit and an acidity spike with each sip.
A lighter, non-spicy beef dish probably would have done this one better justice, but we'll put that one on us because we added way too many hot peppers.
Score: 4 / 5
We'd buy another bottle of this one, especially with some age on it.
Overall, this was a lovely Pinot Noir from the Finger Lakes. We would gladly have another bottle, especially if it had a few years on it like this one. While it was not as fully intense as other regions, it was a star from the Finger Lakes by all accounts.
Lamoreaux Landing is located at 9224 NY-414 in Lodi, NY. We purchased this bottle at the winery and enjoyed it in 2023.