Published Jeremy. Last Updated on December 27, 2022.
Disclaimers: This wine or experience was provided complementary for this review. We use demographic data, email opt-ins, display advertising, and affiliate links to operate this site. Please review our Terms and Conditions for more information. This website is intended for those of legal drinking age in your jurisdiction.
When Masciarelli Vineyards sent us a few sample bottles to try out, there was one we were rather excited to try out as quickly as possible- their Cerasuolo d'Abruzzo white blend.
Part of this was because it as a unique blend of three lesser-enjoyed grapes- Trebbiano, Pecorino, and Cococciola. The other part is that we simply have not found too many white wines from Italy that we are big fans of.
This bottle offered a rather complex flavor profile that we quite enjoyed and definitely has us rethinking our approach to Italian white wines!
A Flavorful White from Italy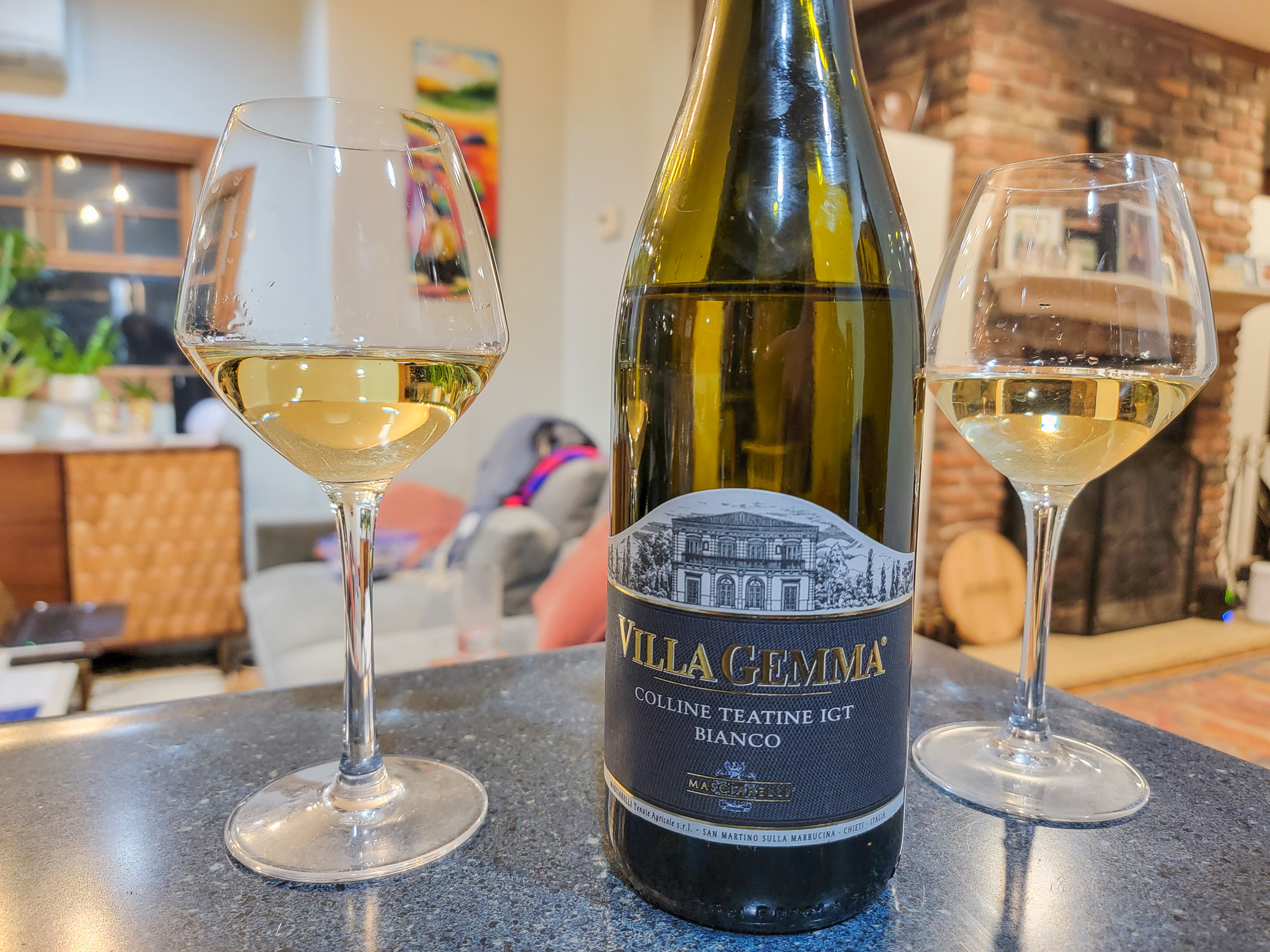 This white blend from Italy was medium gold in color with medium aromas of pear, lemon, lime, peach, grapefruit, nectarine, slate, and saline.
On the palate, it was dry with high acidity, medium alcohol, and medium(+) body, flavor intensity, and finish. The wine had notes of lemon, lime, pear, wet stone, yellow apple, saline, peach skin, grapefruit, and a light green herbal note as well.
This one had a nice complexity that we liked, and the slight herbal note at the end helped elevate the wine ever-so-slightly, whereas we may have found it to be detrimental in other wines.
Italian White Blend Food Pairing – Salmon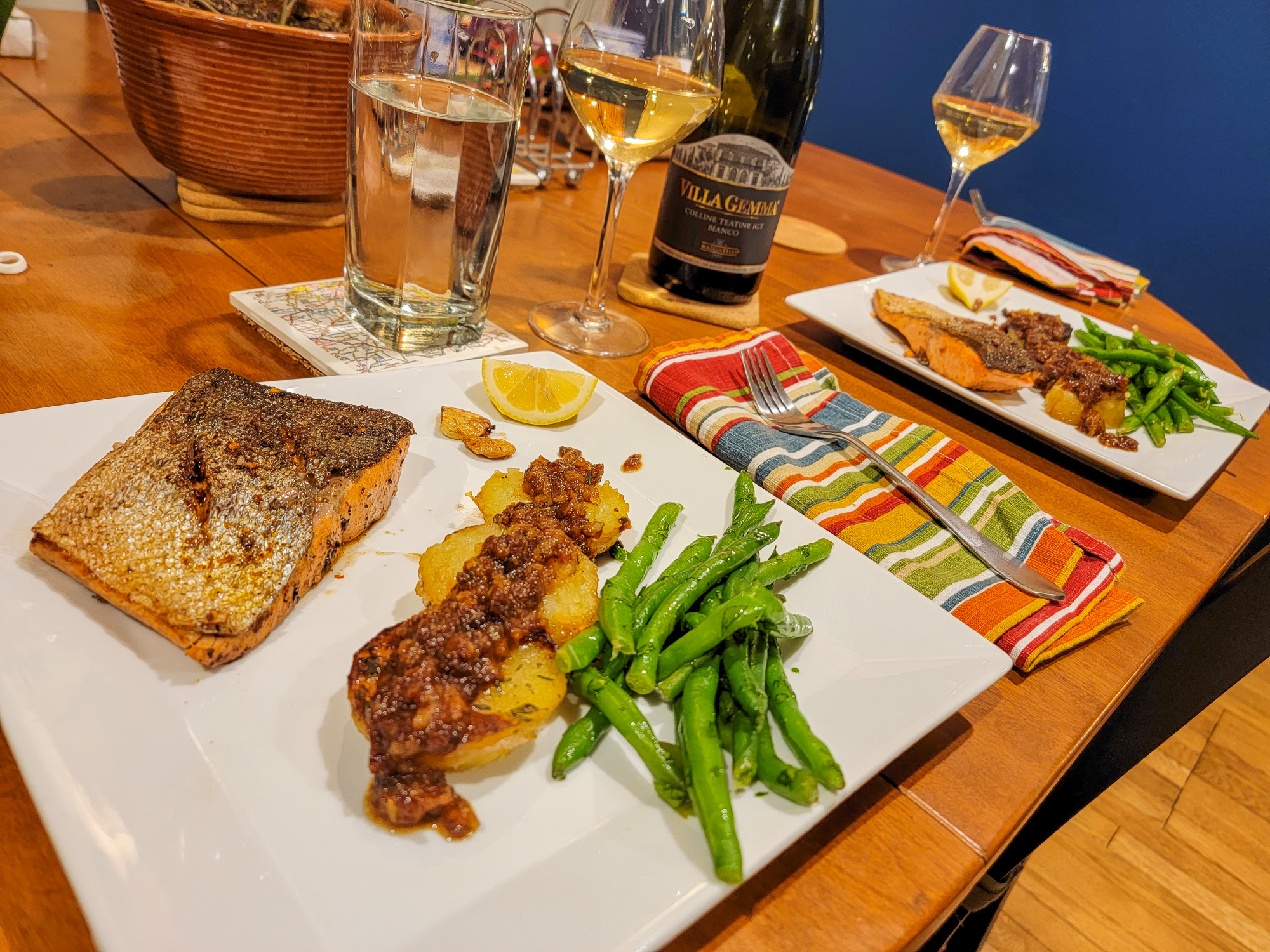 With paired this white blend with seared salmon filets and thought the fish helped mask some of the minerality and herbal notes in the wine and helped bring out more simple fruit notes like lemon, lime, and a slightly more intense peach flavor than we had otherwise noted previously.
Could we have found a better pairing for this one beyond salmon? Sure. But it also worked quite nicely all the same which we appreciate as we often pair red wines with this type of fish.
Score: 3.5 / 5
We'd buy a glass of this one and a bottle in the right circumstance.
Overall, we really liked this wine in particular for its complex flavor profile and high acidity. While we normally are red wine drinkers when it comes to Italian wine, this one certainly was pleasing all the same. As such, we would be happy to have a glass of this one if we ever saw it on a menu and could consider grabbing a bottle in the right context too.
Masciarelli Winery is located at Via Gamberale, 2 66010 San Martino sulla Marrucina, Italy. We received this bottle courtesy of the winery for this review. As always, all opinions are our own