Published Jeremy. Last Updated on December 28, 2022.
Disclaimers: This review uses WSET Diploma terminology and our own rating scale. Read more here. We use demographic data, email opt-ins, display advertising, and affiliate links to operate this site. Please review our Terms and Conditions for more information. This website is intended for those of legal drinking age in your jurisdiction.
We don't often think of California when drinking Sauvignon Blanc, although this is a popular grape to grow throughout the state.
In our Naked Wines subscription, we got to sample Provare's Sauvignon Blanc as part of a mystery box and felt it was a relatively straightforward bottle for its price point.
Provare is a Straight Forward Sauvignon Blanc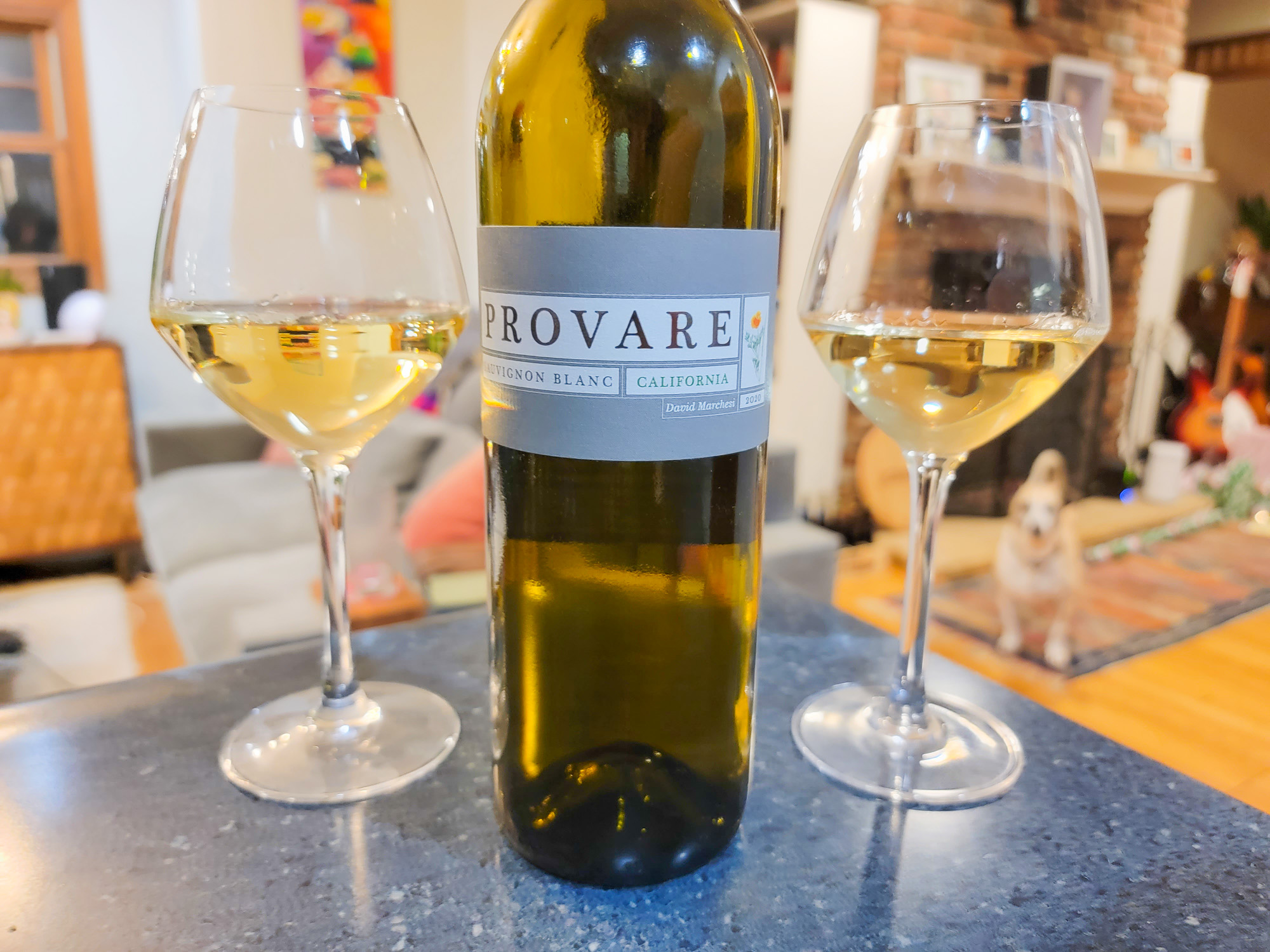 This California Sauvignon Blanc was medium lemon in color with medium aromas of peach, apricot, almond, grass, grapefruit, lemon, lime, and pear.
On the palate, it was dry with medium(+) acidity, medium alcohol and finish, and medium(-) body and flavor intensity. We had notes of pear, peach, grapefruit, lemon, lime, and honeysuckle for a slight bit of complexity in the otherwise straightforward palate.
Sauvignon Blanc Food Pairing – Beans and Greens with Grits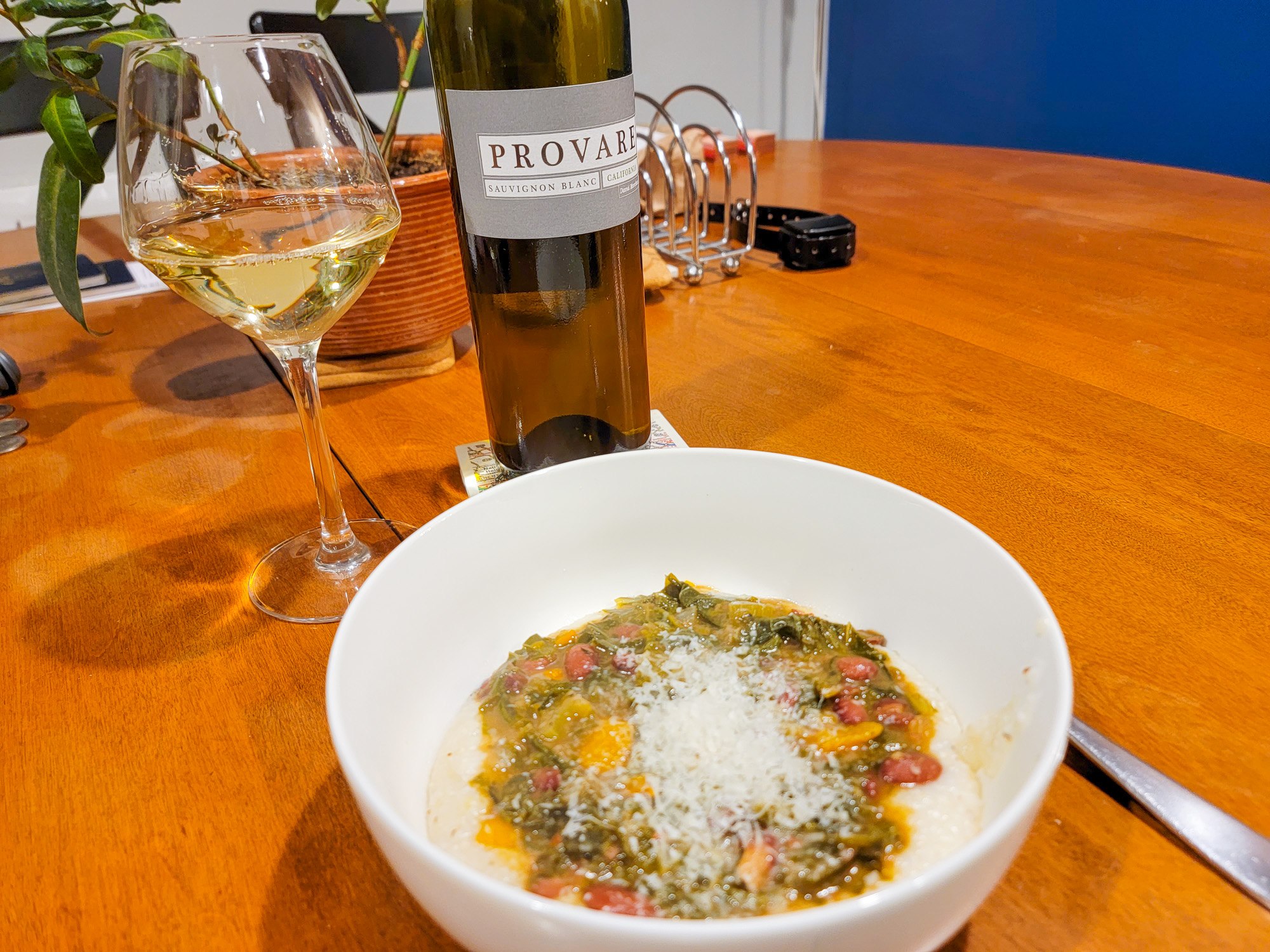 We paired this Sauvignon Blanc with a beans and greens dish with grits as we thought the richness and bitterness of the greens could be a fun play off the grassiness of a Sauvignon Blanc.
This one definitely masked any floral notes and helped accentuate pear and a bit more grass flavor-wise than you would otherwise have noted while the acidity helped cut through the richness of the dish outright.
Score: 2 / 5
We're okay on this one.
Overall, this Sauvignon Blanc was a relatively straightforward bottle for the style to come out of California. While it lacks some complexity that we often seek out in Sauvignon Blanc, for its price on Naked Wines it also is not a bad find, either.
Provare makes wine in California through Napa and Sonoma. We received this bottle as part of a mystery box from Naked Wines and enjoyed it in 2022.