Last Updated on December 22, 2022 by Jeremy
Disclaimers: This review uses WSET Diploma terminology and our own rating scale. Read more here. We use demographic data, email opt-ins, display advertising, and affiliate links to operate this site. Please review our Terms and Conditions for more information. This website is intended for those of legal drinking age in your jurisdiction.
We first stumbled upon Domaine Weinbach's incredible wines at Wine Bar George in Disney Springs (particularly one of their high-end Riesling).
Over time, and as part of our WSET studies, we learned that high-quality Alsatian producers like Domaine Weinbach are well known for making some of the world's best Riesling, Gewurztraminer, and more.
So when we found a bottle of Weinbach's "Les Treilles du Loup" at Total Wine, we knew we had to pick it up to try.
It did not last long, and now we want another.
Weinbach Gewurztraminer Makes an Intense White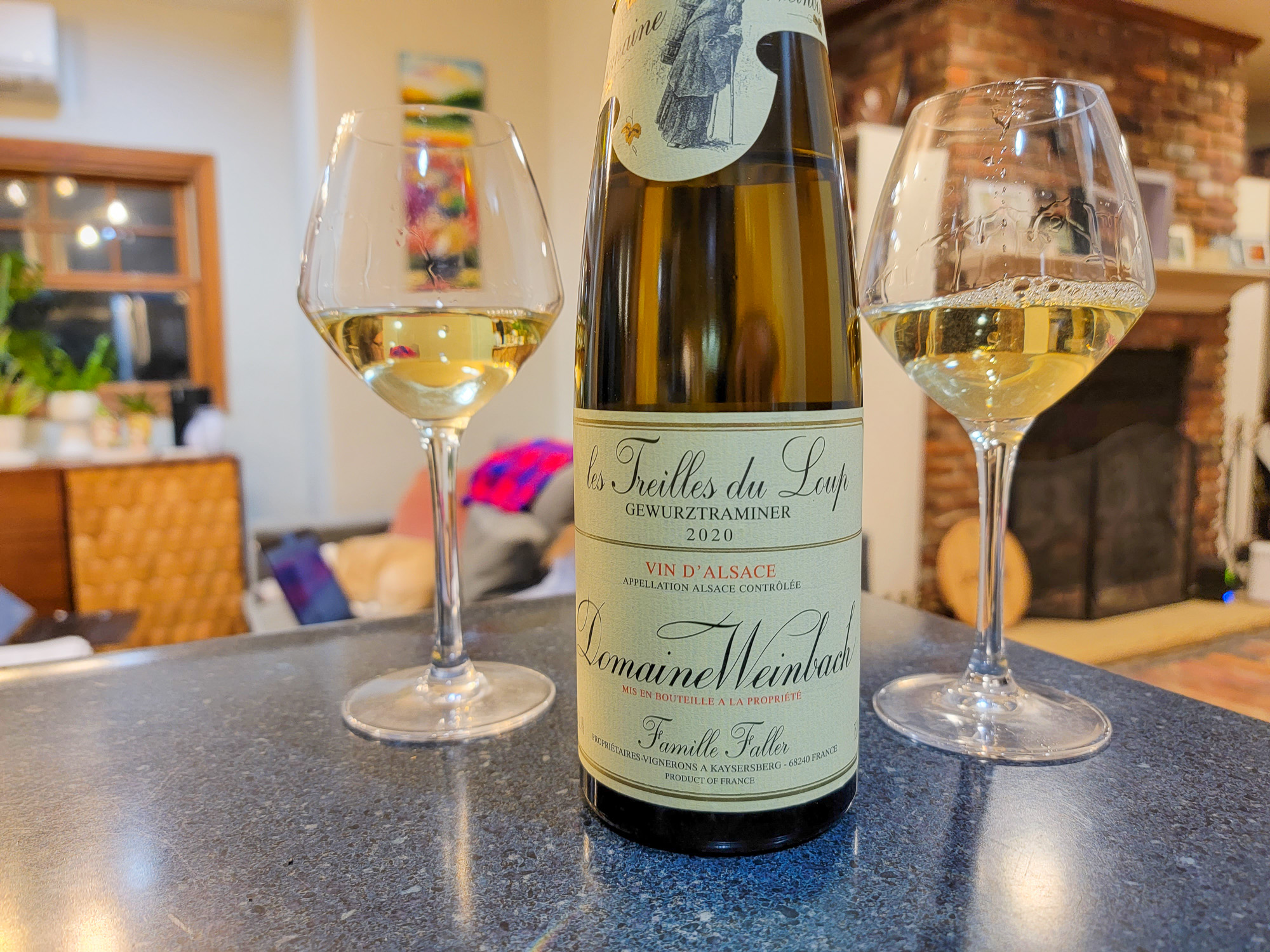 Weinbach's Gewurztraminer was pale lemon in color with a light effervescence noted. It had medium aromas of lemon, lychee, peach, rose, pear, grapefruit, honeysuckle, wet stone, and saline.
On the palate, it was medium dry with medium(-) acidity, high alcohol, and medium(+) body, flavor intensity, and finish. We had notes of lemon, lime, pear, honeysuckle, rose, grapefruit, and pineapple. More or less the palate was a lot like the aroma but with less prominent minerality.
As far as Gewurztraminers are concerned, this one was quite lovely all around.
Gewurztraminer Food Pairing – Thai Curry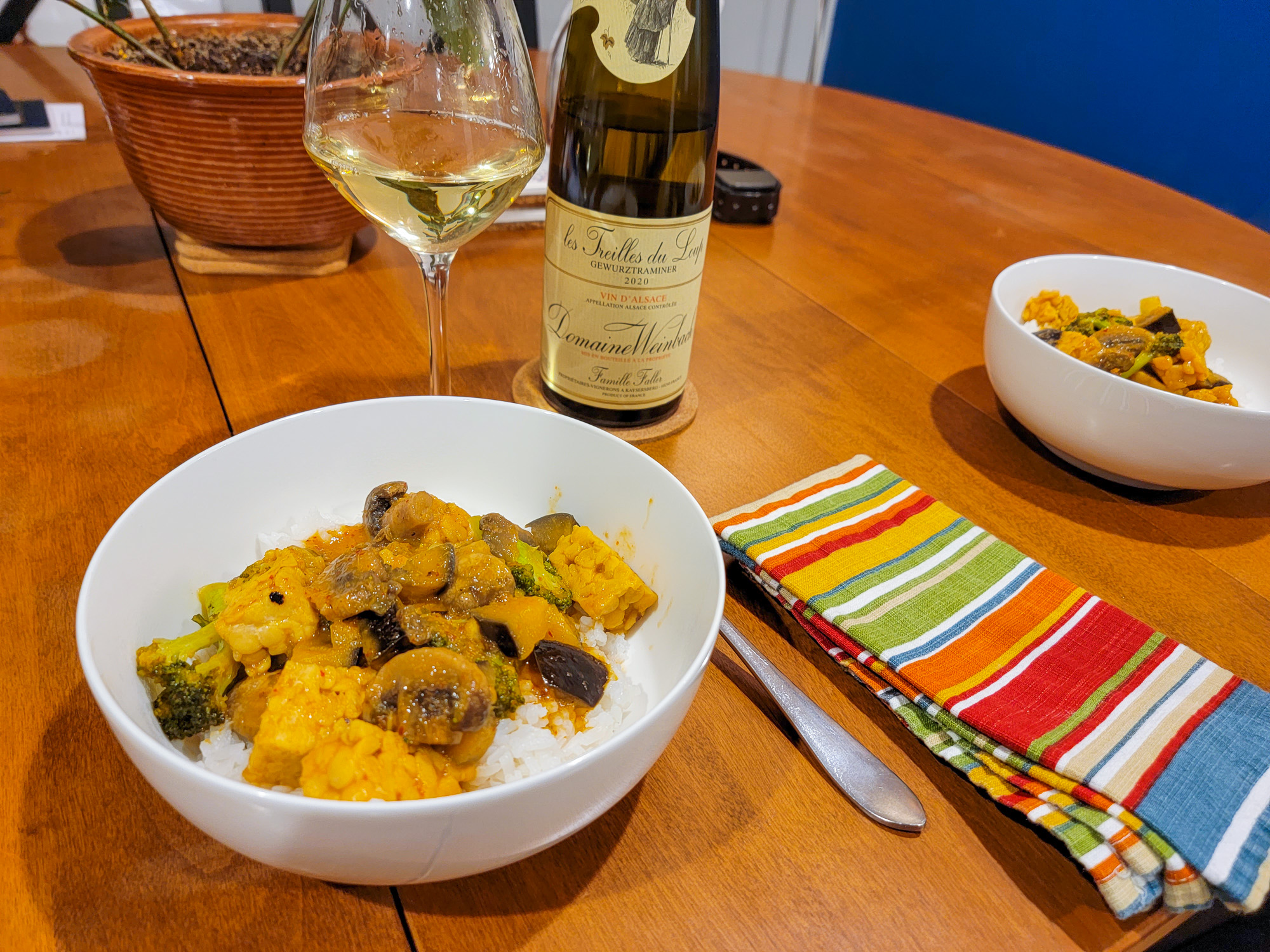 We paired this Alsatian Gewurztraminer with a classic dish- Thai red curry. Spicy, fragrant Thai food is always a classic pairing for Gewurztraminer, and this one was no different.
In this pairing, we thought some of the tropical fruit notes dropped off, and the fragrant curry helped heighten the floral aromas in the wine even more. Some of the more simple citrus notes like lemon and lime intensified as well in an overall pleasurable pairing all around.
Score: 4 / 5
We'd buy another bottle of this one.
While we typically do not prefer to drink Gewurztraminer due to its low acidity, we have to admit that if we could have more Weinbach Gewuriztraminer in our lives we would drink it more often. The floral notes were matched with modest, albeit still lower acidity and the pairing with Thai curry was solid. For that, we'd buy another bottle.
Domaine Weinbach is located at 25 Rte du Vin, 68240 in Kaysersberg, France. We purchased this bottle at Total Wine and enjoyed it in 2022.