Last Updated on December 22, 2022 by Jeremy
Disclaimers: This review uses WSET Diploma terminology and our own rating scale. Read more here. We use demographic data, email opt-ins, display advertising, and affiliate links to operate this site. Please review our Terms and Conditions for more information. This website is intended for those of legal drinking age in your jurisdiction.
When we had a layover in Istanbul, we knew we had to pick up some Turkish wines with new-to-us grapes to try when we got home.
This is how we stumbled upon Kavaklidere's Kalecik Karasi. We didn't know much about what to expect with this one, and it turns out it ended up being a light red, not too dissimilar from a Pinot Noir.
While not what we expected, it was an interesting one all the same.
Kalecik Karasi is a Lighter Red Wine from Turkey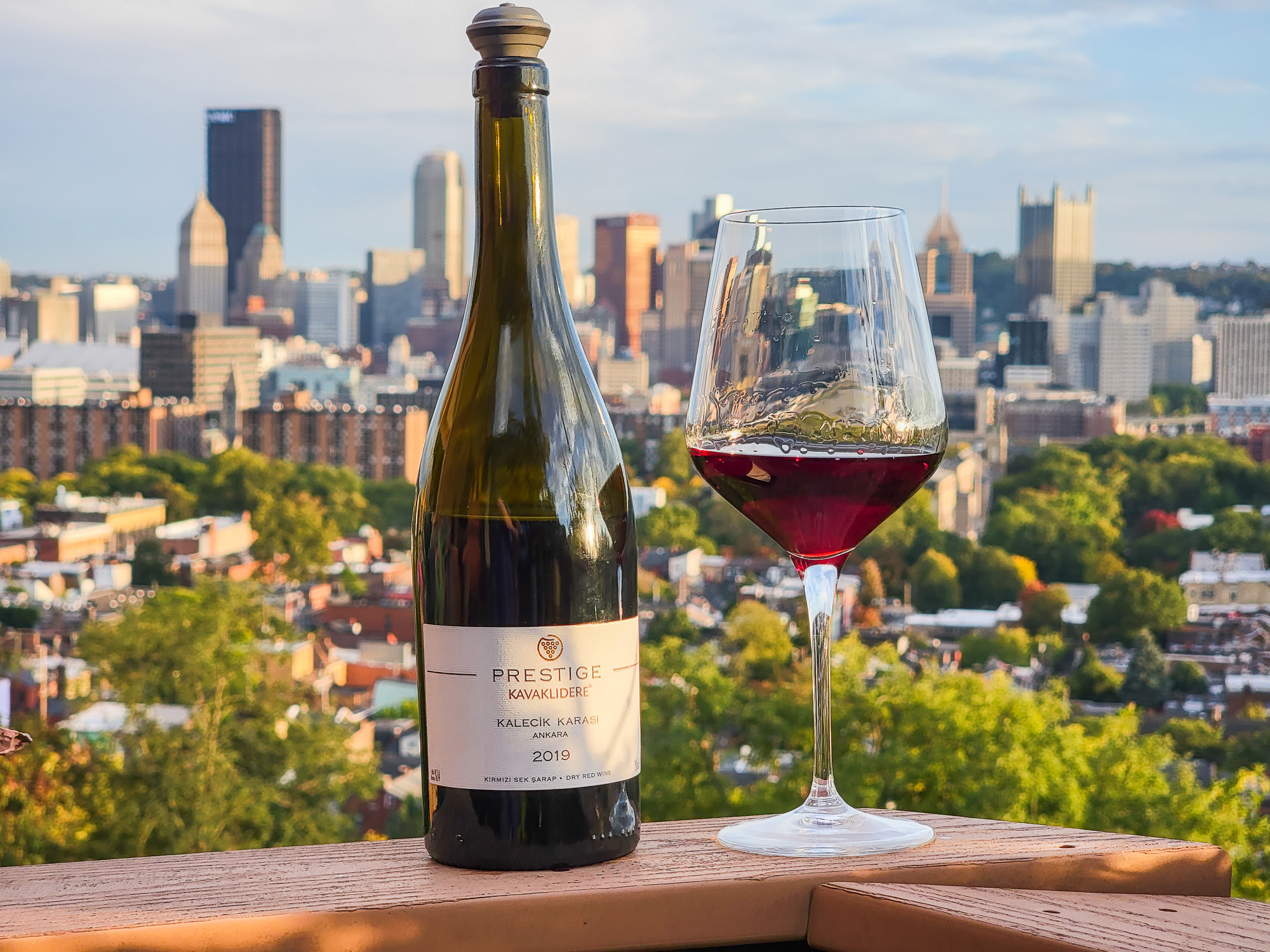 This red wine from Turkey was pale ruby in color with medium aromas of red cherries, raspberries, cranberries, cola, vanilla, clove, and cedar. In a way, the aromas reminded us a lot of a Pinot Noir in terms of the subtle red fruit flavors with oak.
On the palate, it was dry with medium(+) acidity and finish, low mellow tannin, high alcohol, medium(-) body, and medium flavor intensity. We had notes similar to the nose with perhaps slightly jammier red fruit (particularly the raspberry and cherry), stronger baking spice notes, and hints of red currant, blueberry, and chocolate.
Kalecik Karasi Food Pairing – Stuffed Cabbage with Leek Mushroom Gratin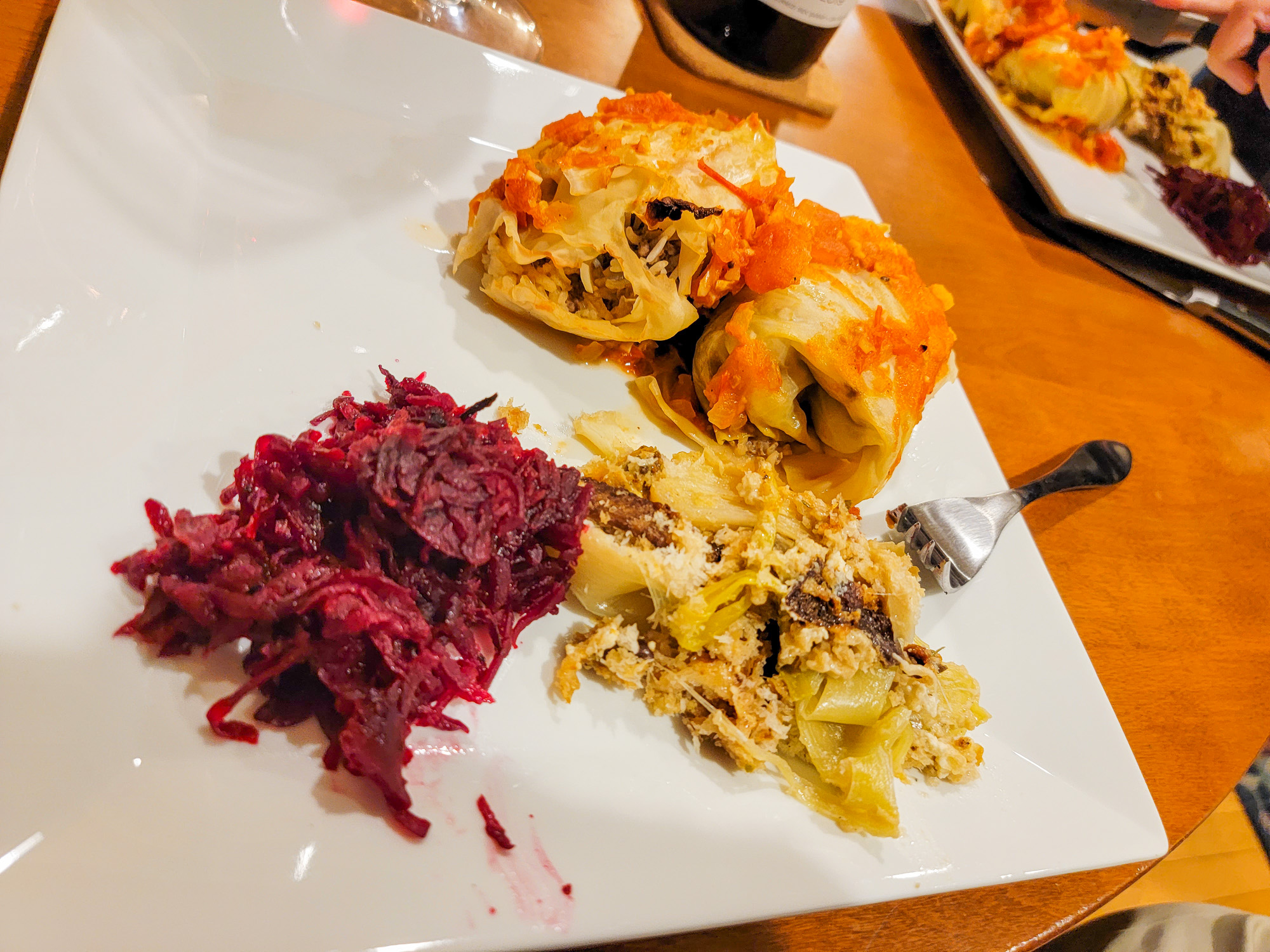 We paired this Turkish red wine with stuffed cabbage with tomato sauce and a mushroom and leek gratin. The Pinot Noir characteristics worked out quite well with the mushrooms in the gratin over the stuffed cabbage as the mushrooms brought out a deep umami character that was on the earthy side of the spectrum.
On the cabbage side, we didn't get too many flavor note changes, and as such would pair this wine with dishes as you would a Pinot Noir.
Score: 2 / 5
We're okay on this one.
While we liked the bottle for what it was, we have to admit there was something a bit unusual with the high alcohol and lighter body. We had not anticipated the bottle to have lighter fruit characteristics comparable to a Pinot Noir. As such, we were hoping for a bit more and are okay on this one.
Kavaklidere is located at Balıkhisar, Çankırı Blv No:80, 06750 in Ankara, Turkey. We purchased this bottle in Istanbul Airport's duty-free store and enjoyed it in 2022.