Last Updated on July 20, 2022 by Jeremy
Disclaimers: This review uses WSET Diploma terminology and our own rating scale. Read more here. We use demographic data, email opt-ins, display advertising, and affiliate links to operate this site. Please review our Terms and Conditions for more information. This website is intended for those of legal drinking age in your jurisdiction.
When it comes to young Greek red wines, one of the things we often struggle with is that they can be rather intense due to the country's incredibly hot climate.
As such, whenever we have a Greek red, we often defer to the thought that they simply need time. A lot of time.
Naturally, while we want to age our own wines at home, finding aged wines in the store can be tricky at the best of times (and even more so for wines from countries that aren't distributed as well near us, like Greece). So when we found Monemvasia Winery's Laloudi with a 2007 vintage Agiorgitiko at a reasonable price, we picked it up right away.
Aged Agiorgitiko is the Way to Go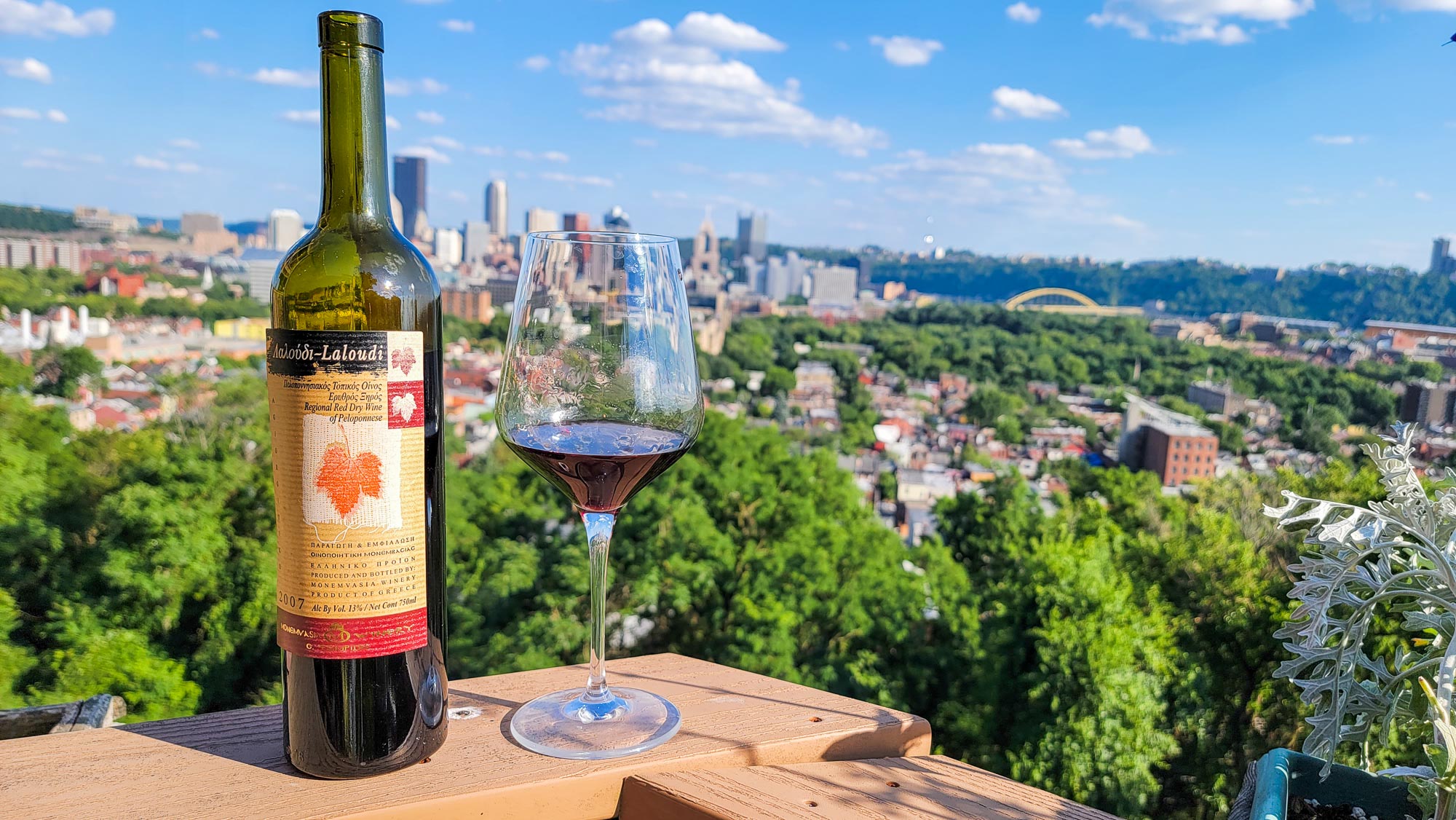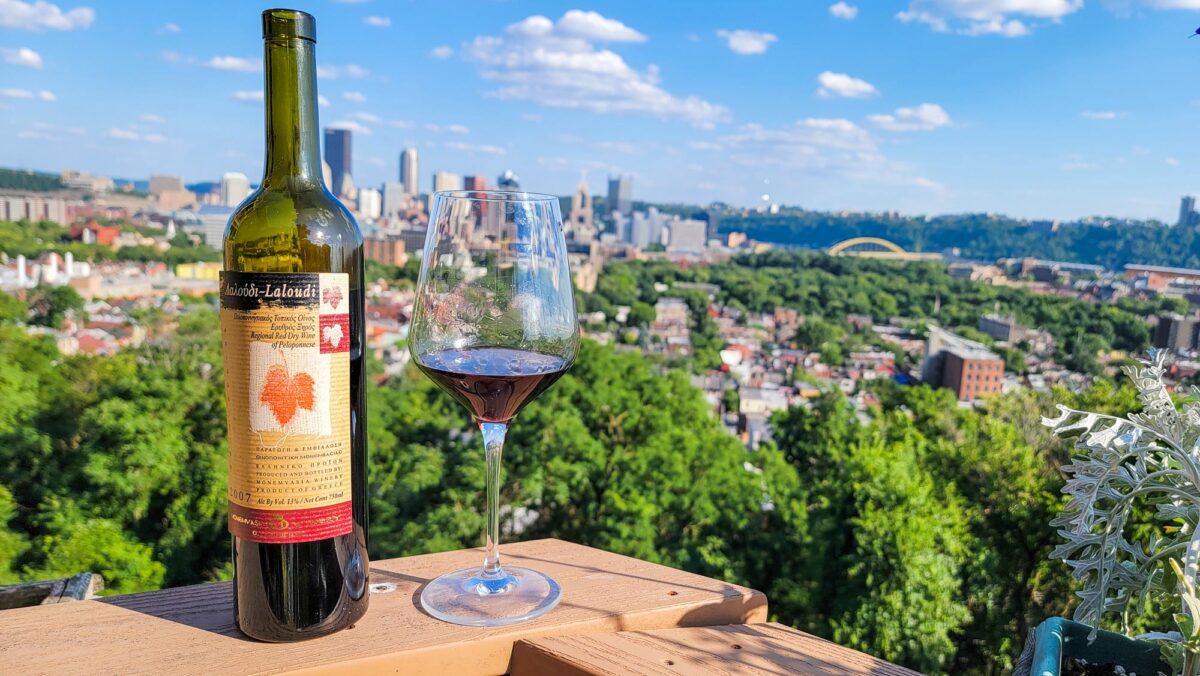 This aged Agiorgitiko was pale garnet in color with medium aromas of blackberry, dried black cherry, leather, tobacco, clove, cacao, pomegranate, clove, blueberry, and cassis that was developing. The tertiary notes were not overbearing but incredibly hard to miss in this one.
On the palate it was dry with medium(+) acidity, tannin (integrated and smooth characteristics), body, and finish as well as medium alcohol and flavor intensity. We detected notes of black cherry, pomegranate, thyme, tomato leaf, clove, cassis, leather, smoke, tobacco, cranberry, and slate. This one was still fruity despite the tertiary notes, and the medium(+) tannin indicated that this one could still age for quite some time.
As such, this one is just starting to get to the integration of tannins we like at 15 years old.
Agiorgitiko Food Pairing – Lamb Meatballs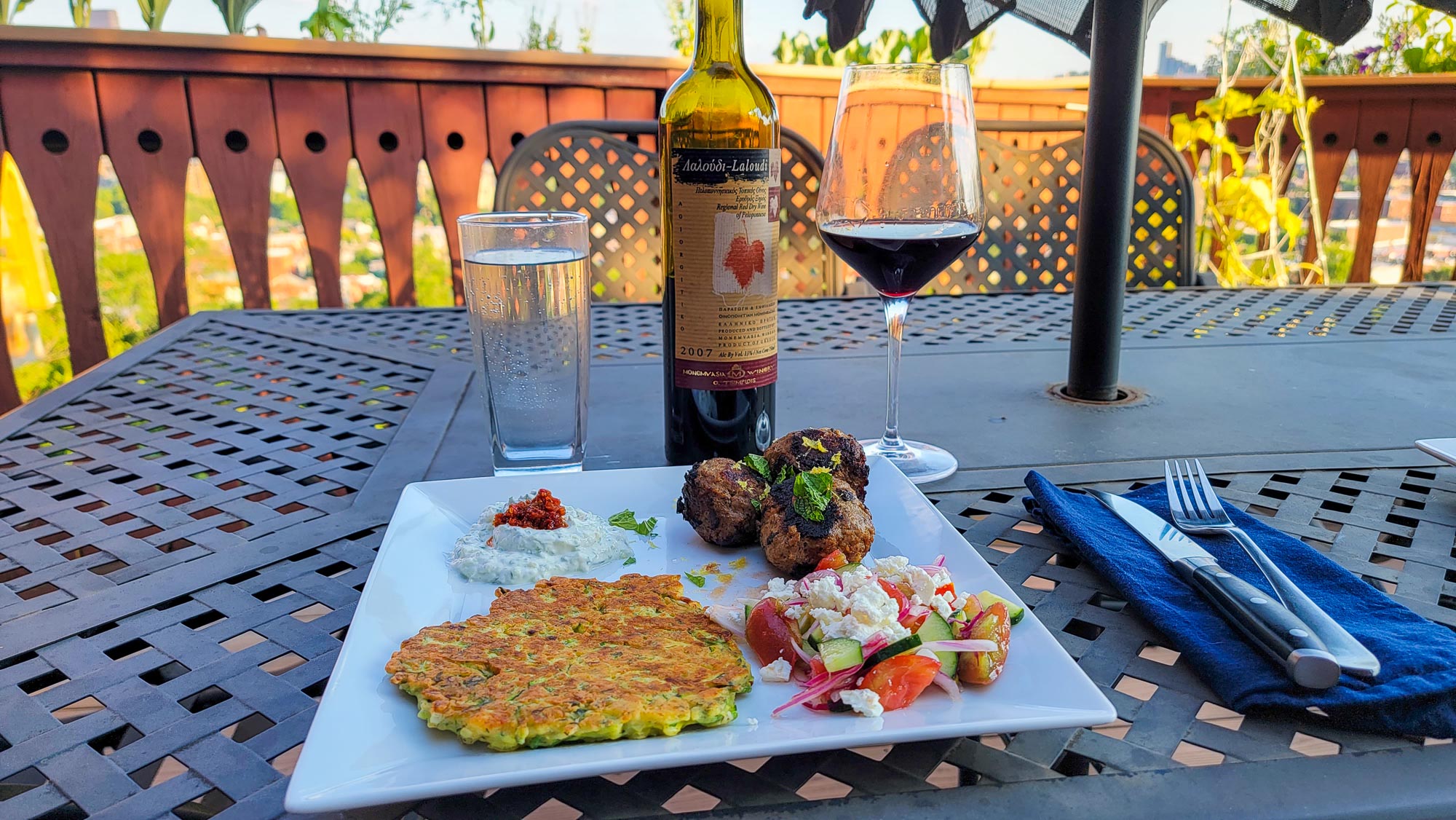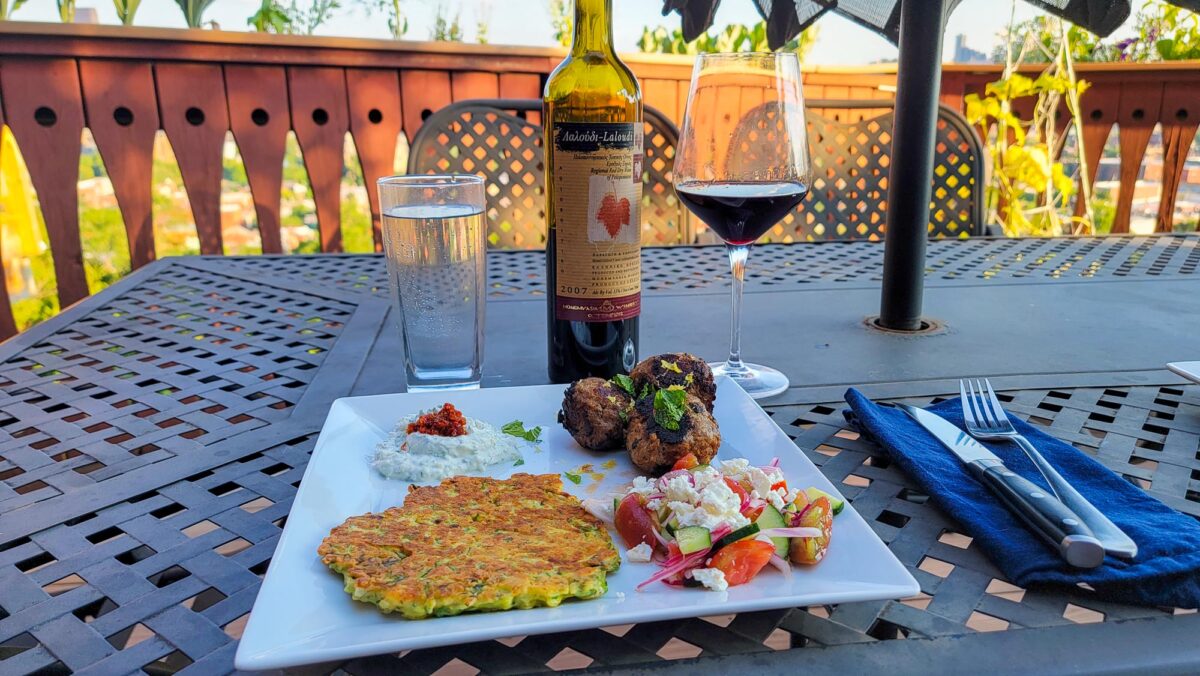 We paired this dish with Middle Eastern-inspired lamb and beef meatballs topped with mint and tzatziki sauce. The fattiness of the lamb really played nicely with the tannin, to bring out a wealth of dark fruit flavors, but the real surprise was the pairing with tzatziki. This garlic cream sauce brought out one flavor note above all others- chocolate.
Not just a little bit of chocolate. A whole lot of chocolate. So much so that you could take a bite of meat (sans sauce) and get dark fruit then take a bite of meat (with sauce) and get a monster hit of chocolate to your palate.
I have to admit we drank a lot of this wine simply doing this back and forth because we just couldn't believe it. It was a real winner of a pairing.
Score: 4.5 / 5
We'd buy another bottle of this one, and perhaps several bottles to age.
When it comes down to it, at 15 years old this one was just starting to show its full potential. If we can ever find a bottle of this one again, we'd likely pick up the lot because we really want to see where this one goes in another 5, 10, or even 15 years. That being said, our local distributor was running low as our last visit, so we'll see if we can get lucky for another purchase all the same.
Monemvasia Winery is located in Laconia, Greece. We purchased this bottle locally and enjoyed it in 2022.