Last Updated on July 21, 2022 by Jeremy
Disclaimers: We use demographic data, email opt-ins, display advertising, and affiliate links to operate this site. Please review our Terms and Conditions for more information. This website is intended for those of legal drinking age in your jurisdiction.
When it comes to drinking wine in our home of Pittsburgh, PA, we have no shortage of great wine bars to check out (we've been to many of them on our city blog at the previous link).
But only one wine bar stands out as being our very favorite- Allegheny Wine Mixer in Lawrenceville.
This wine bar has all of the things that we love when going out for a glass of wine in Pittsburgh- an intimate ambiance, a stellar by-the-glass menu that changes regularly, competitive prices, and so much more.
So in this one, we thought we'd share a bit more about the best wine bar in Pittsburgh!
Allegheny Wine Mixer Has Something for Everyone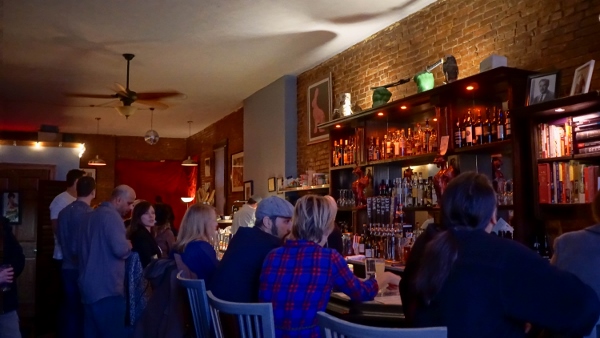 Allegheny Wine Mixer is one of that blink-and-you'll-miss-it kind of bars. Its storefront is sparsely decorated and, while prominent, the signs and other exterior decor block out the bustling tasting room on the other side of the windows.
As such, it isn't until you go inside Allegheny Wine Mixer that you start to notice its charm.
This one packs a lot into its rather small space in the form of a bar that seats about 12, cozy seating in front by the windows, and a modest spread of tables in the back as well. All told, this bar likely seats close to 50 patrons, which is far more than you would expect when peering in from the outside. All this goes to say that while Allegheny Wine Mixer is often quite busy even at prime hours, we've never had an issue finding a place to sit.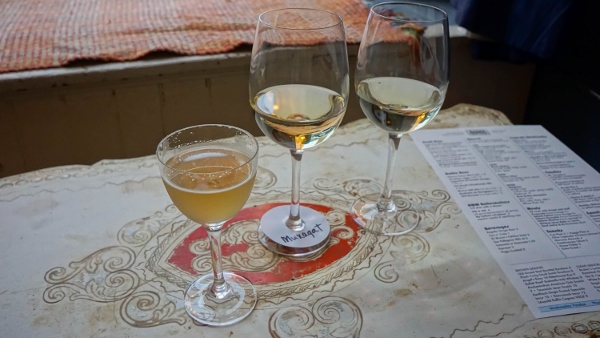 So, how about the wine? There are four key elements as to why Allegheny Wine Mixer's wine menu is the best in Pittsburgh (and among some of the very best wine bars we've ever been to- anywhere).
First, this bar typically features about three dozen wines, all available by the glass or bottle, and with an impressive spread of varietals. On a recent visit, we saw gems ranging from a traditional Prosecco to Malvasia Pet Nat with skin contact on the sparkling side, Riesling Spatlese to a high-end Condrieu and Txakolina-Getariako on the white side, Pinot Noir to Nieddera and Etna Rosso blend on the red side, and Banyuls Hors d'Age and Barsac on the fortified/dessert side to name a few.
As our quest here at The Grape Pursuit is to try every varietal in the world, we always find two or three new grapes to try when visiting this one. But even if you want something a bit more well-known, this bar has you covered multiple times over.
To put it bluntly, there are reasons why I am a regular at this one to prepare for my WSET tasting exams, and tasting through the varied list here most certainly is the biggest.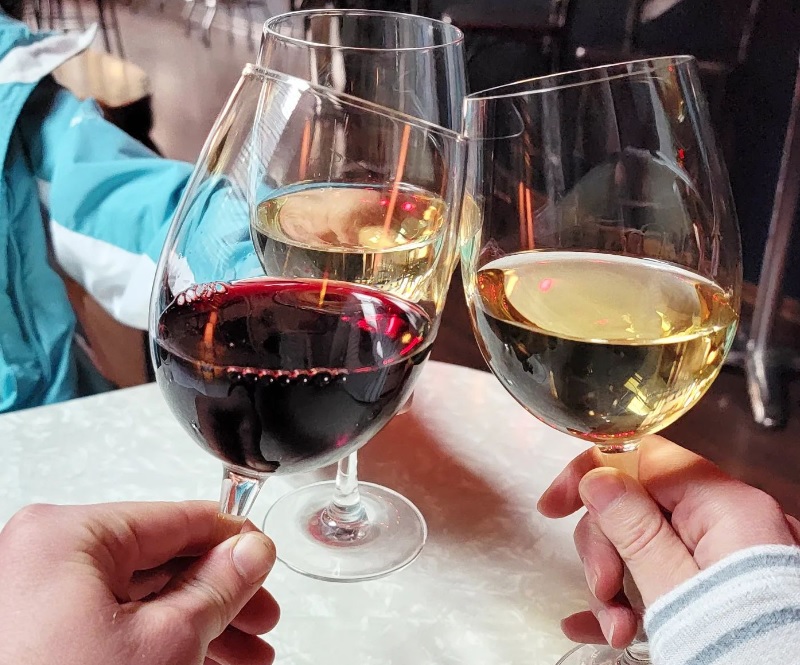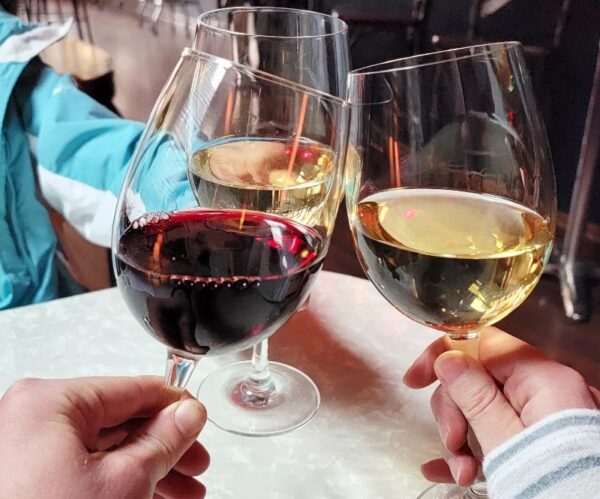 Second, the wine list changes regularly. In the couple dozen visits we've had to Allegheny Wine Mixer over the years, sometimes multiple times in the same month, we have been hard pressed to find the same wine on the menu twice. This one changes so regularly, in fact, that odds are good new bottles will be open even from the posted menu online.
As other wine bars in Pittsburgh tend to host the same producers and grapes over and over again, it is refreshing to have a wine bar that you know you can visit for something new every single time.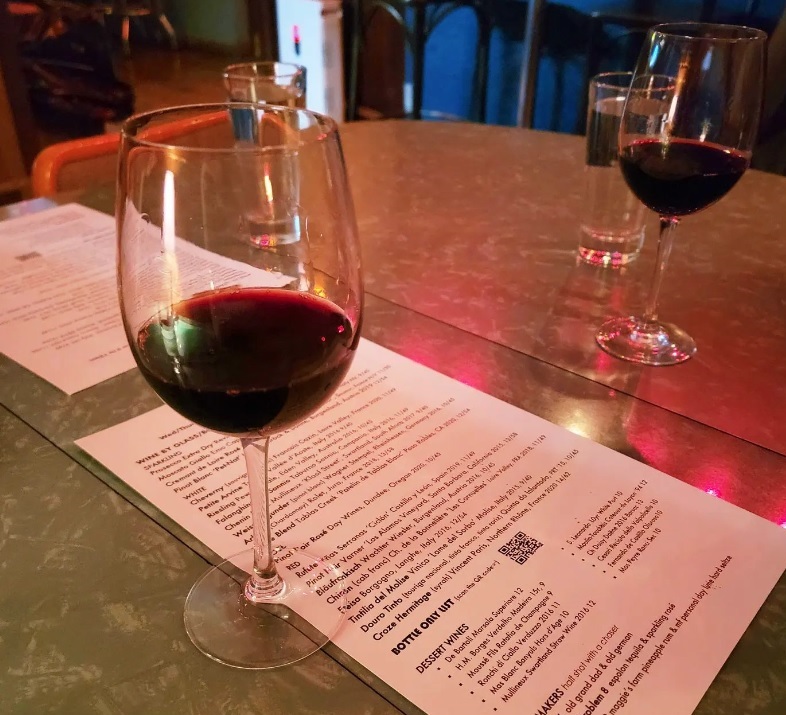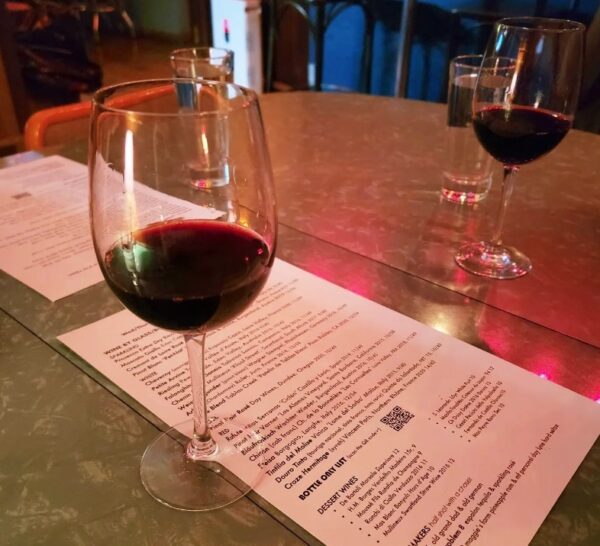 Third, there are the prices. I'm not sure how they do it, but glasses of wine at this bar are incredibly reasonable for the quality they provide. Most glasses run between $10-$13 in 2022, but some super premium bottles can approach $20 (and be worth every penny, I can assure you). That being said, of the wine list quoted above, only three glasses were over $13 and all three were $20 super premium options- and this includes the fortified menu, too!
Finally, there are the bartenders. If you are a wine nerd and want to talk wine with some truly well educated folks, this is the place. Many of the bartenders are WSET certified and/or are pursuing Court of Master Sommelier certifications as well. Learning about wine from a Master of Wine candidate never, ever is a bad thing, and I am always humbled by how much I don't know when talking to the bartenders here.
While these are a few of our favorite aspects of the bar, there really is a lot more that we could pack into this review. They often have six or seven cocktails available, the bar keeps a modest draft list of local brews (plus other regional options in cans), and while they do not have a proper restaurant the bar features a great snack menu with toasties (sandwiches) and a weekly pie night from a nearby bakery as well.
Overall, while Allegheny Wine Mixer would've had us as fans for its prices alone, the variety of the menu and skilled bartenders are what bring us back again and again. If you have a chance to visit this one when in Pittsburgh, you won't regret it!
Allegheny Wine Mixer is located at 5326 Butler Street in Pittsburgh, PA.