Last Updated on July 20, 2022 by Jeremy
Disclaimers: This review uses WSET Diploma terminology and our own rating scale. Read more here. We use demographic data, email opt-ins, display advertising, and affiliate links to operate this site. Please review our Terms and Conditions for more information. This website is intended for those of legal drinking age in your jurisdiction.
When we visited wineries in the Douro Valley of Portugal, we knew we would be trying some still wines alongside the fortified wines the region is famous for. There has been a big push in recent years to increase the quality of these wines, so we were excited to see what producers would put out.
While we had some generally good wines, there were only a few bottles we absolutely had to bring home with us.
Quinta do Vallado's Sousao was one such bottle, as this blending grape rarely is seen outside of fortified wines and/or in percentages high enough to be noticeable characteristically. So not only was this single varietal bottle a rare find, it was also simply delicious.
Sousao is a Grape We Now Seek Out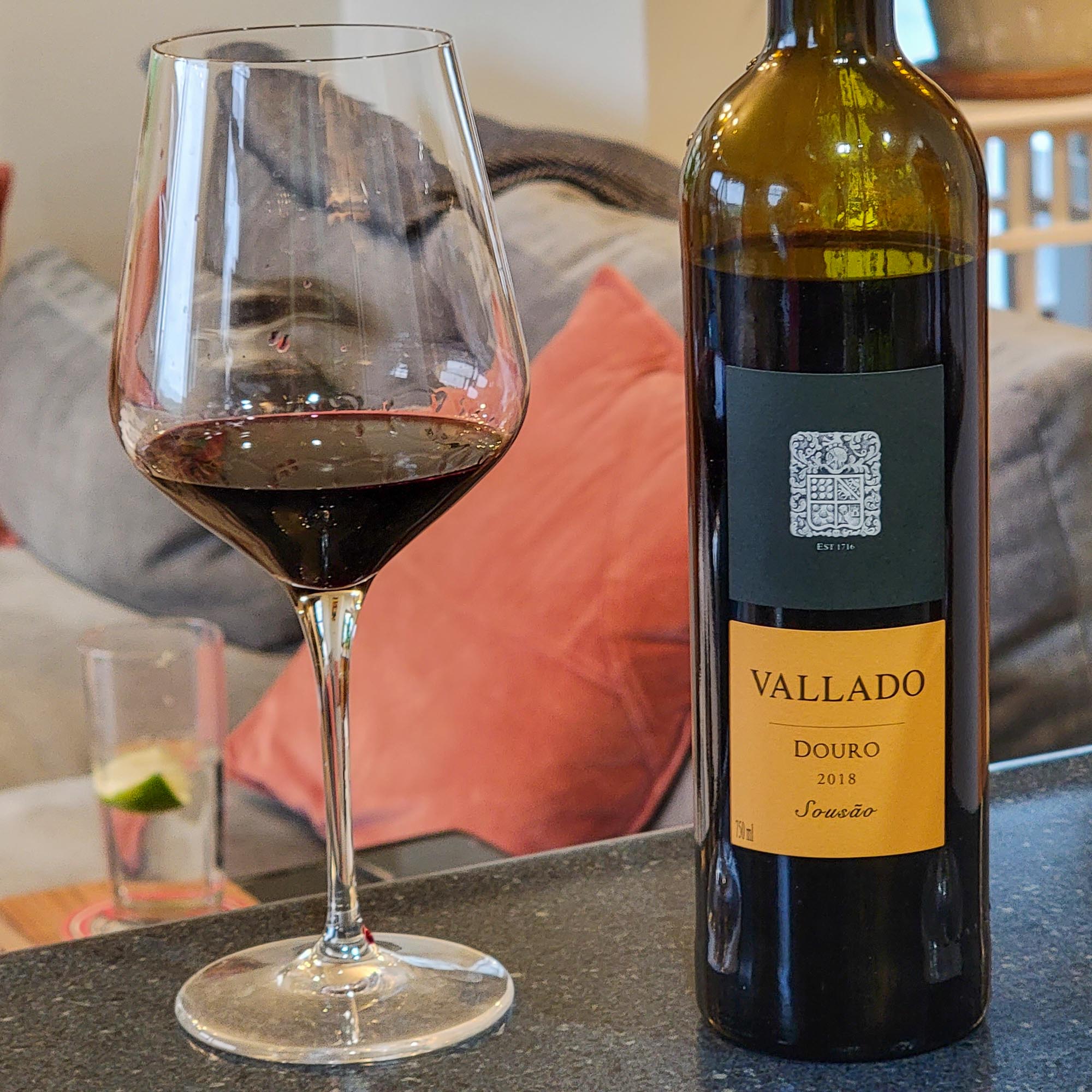 Quinta do Vallado's Sousao was deep purple in color with medium(+) aromas of dried black cherry, leather, tobacco, clove, black raspberry, thyme, cassis, violet, dark plum, and forest floor that was developing.
On the palate, it was dry with high acidity, tannin (vegetal), and alcohol, medium body and finish, and medium(+) flavor intensity. We got notes of dried cranberry, dried black raspberries, black cherry, clove, cedar, tobacco, leather, green pepper, pomegranate, and cassis on this one.
Sousao Food Pairing – Sous Vide Lamb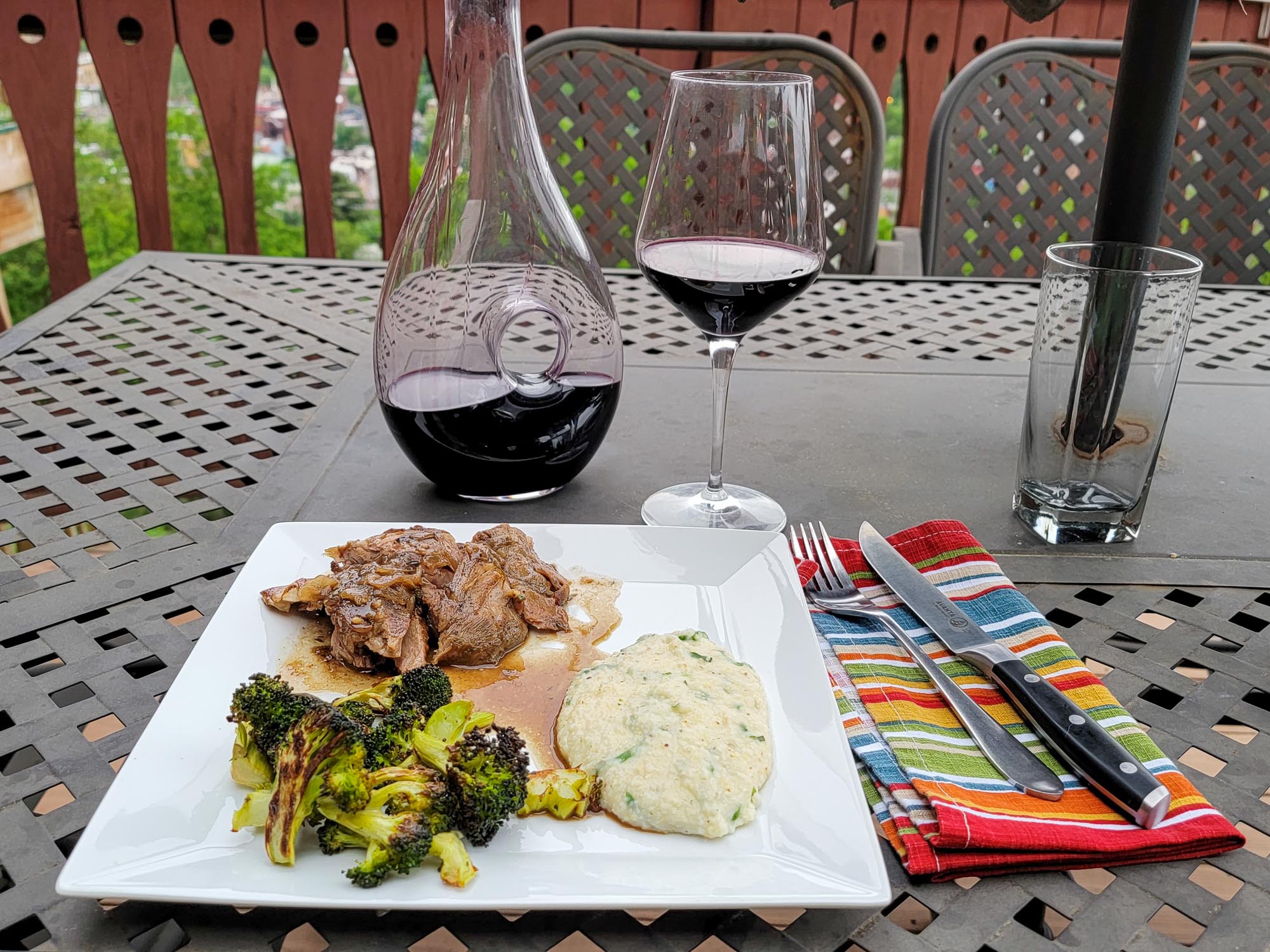 We paired this intense Sousao with sous vide lamb shank as lamb plus intense Portuguese reds is always a wonderful pairing. The fattiness of the meat worked well with the acidity and helped mask most of the tannin in the wine while highlighting some of the pomegranate and cassis notes in the wine (these also likely developed over time in our decanter as well).
While this wine could likely benefit from many more years in the bottle, and a solid decant if you can't wait that long, the intensity and robust flavors you get out of the bottle are simply delightful.
Score: 4 / 5
We would buy another bottle of this one.
Overall, Quinta do Vallado's Sousao was one of the best red wines we tried during our visit to the Douro Valley. This intense red won't be for everyone, but as this grape is primarily a blending grape you are often hard pressed to find it as a still wine (let alone a delicious one like this). As such, we'd happily have another bottle and would consider aging this one for many, many years.
Quinta do Vallado is located at Vilarinho dos Freires, 5050-364 Peso da Régua in the Douro Valley of Portugal. We purchased this bottle from the winery in 2021 and enjoyed it in 2022.