Last Updated on July 26, 2022 by Jeremy
Disclaimers: This review uses WSET Diploma terminology and our own rating scale. Read more here. We use demographic data, email opt-ins, display advertising, and affiliate links to operate this site. Please review our Terms and Conditions for more information. This website is intended for those of legal drinking age in your jurisdiction.
Most of the Portuguese red wines we tried in the country were intense to say the least. Think high alcohol, high tannin, and pretty in-your-face flavor intensity too.
Whenever we had "light" wines, by Portugal standards at least, we were told to pair them with steak- signaling they are still on the pretty intense side all things considered.
So while we think that Taboadella 1255 Alfrocheira Reserva does fall under the lens of a "light" Portuguese red, you'll do well to keep in mind it really is anything but light in the grand scheme of things.
A Lighter, But Still Intense Portuguese Red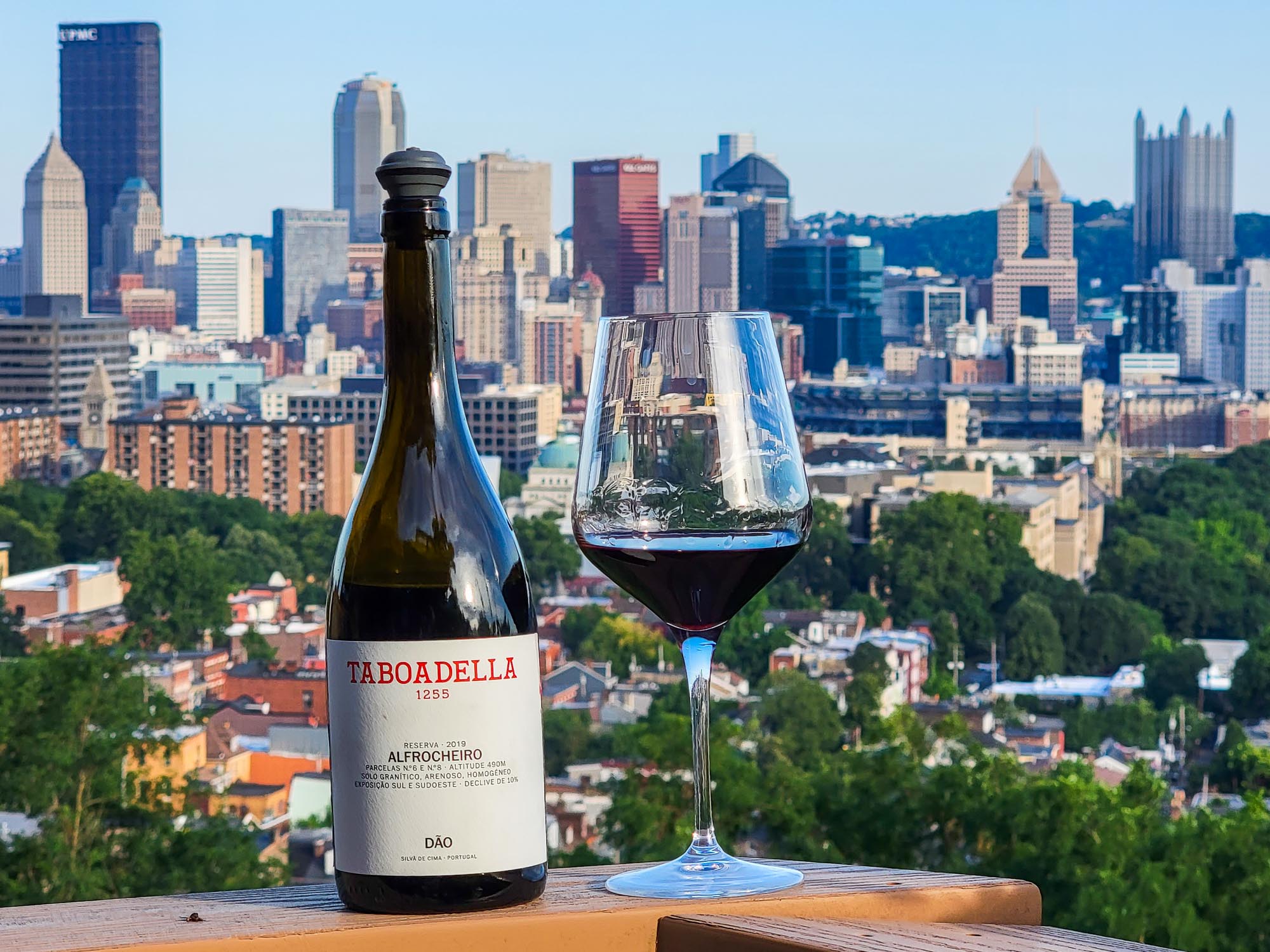 Taboadella's Alfrocheiro was pale ruby in color with medium aromas of black cherry, cranberry clove, blackberry, dark plum, thyme, cola, vanilla, and cedar and was developing.
On the palate, it was dry with medium(+) acidity and flavor intensity, medium green and chalky tannin plus medium alcohol, body, and finish. We had notes of red plum, red cherry, cranberry, clove, cedar, sandalwood, sage, thyme, and green bell pepper.
For those who don't like the intense reds from a country like Portugal, this one comes in a bit more approachable with slightly less intense tannin and alcohol and could be a great option for those who are overwhelmed with other bottles.
Alfrocheiro Food Pairing – Sous Vide Lamb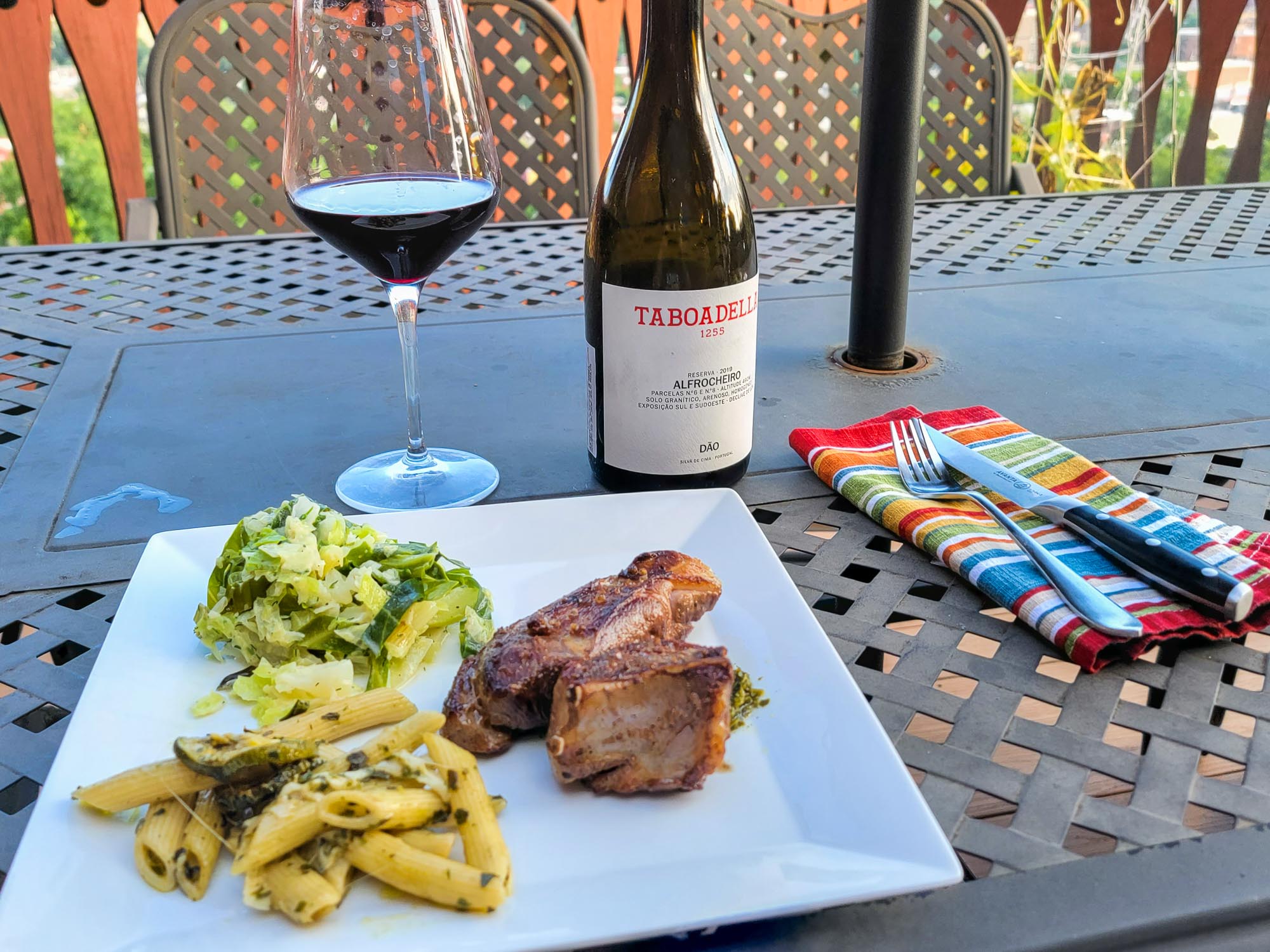 While "lighter" Portuguese reds may not be recommended for an intense meal like lamb, we wanted to try it all the same because so far we've never gone wrong with a Portuguese red with any style of lamb.
Naturally, it still worked.
Where we got more red fruit when stating this one on its own, the fat of the dish helped bring out a wealth of dark fruits we previously were not able to detect. In this respect, it really helped the wine taste a bit more complex than what it was sipping on its own, and we can fully appreciate that.
Score: 2.5 / 5
We're okay on this one.
Overall, we're starting to get the acquired taste for the intense red Portuguese wines, and this one simply felt a bit lighter and less complex by comparison. That being said, we'd consider a glass of this one in the right context or with the right food.
Quinta Da Taboadella is located at 3560-215 Silvã de Cima in Dao, Portugal. We were sent this bottle from a friend and enjoyed it in 2022.