Last Updated on July 29, 2022 by Jeremy
Disclaimers: This review uses WSET Diploma terminology and our own rating scale. Read more here. We use demographic data, email opt-ins, display advertising, and affiliate links to operate this site. Please review our Terms and Conditions for more information. This website is intended for those of legal drinking age in your jurisdiction.
When we traveled to Mexico City in early 2022, we were not terribly excited at the wine options we had at the bars.
But before we left, we went to a high-end wine shop and found some of the highest rated bottles we could find and bought them to enjoy at home later on. Casa Madero's Gran Reserva Shiraz 2017 was one such bottle, and while we think this one could still use a few more years, it was a lovely bottle to pair with a roast all the same.
A Balanced Mexican Red That Could Use Some Time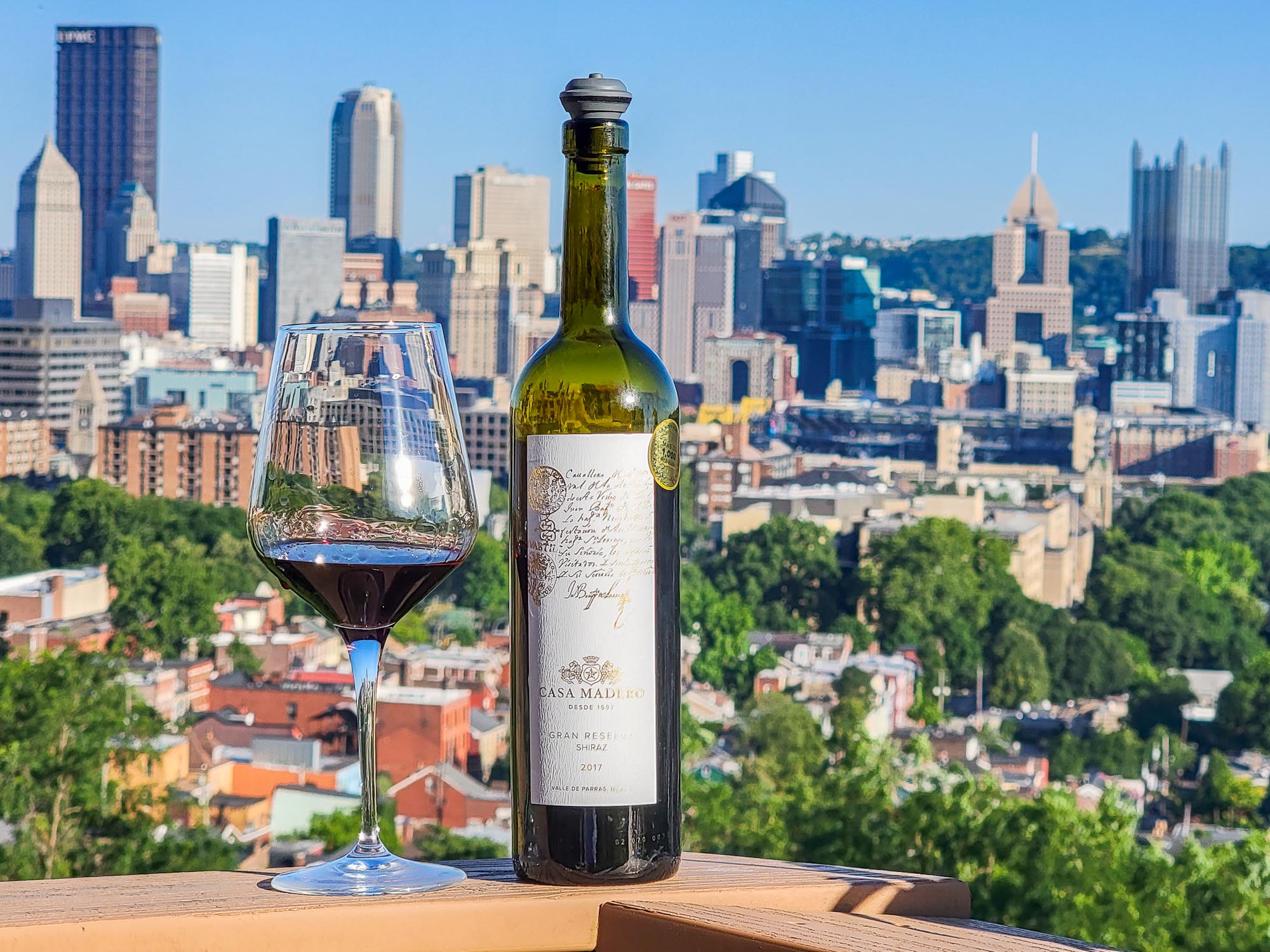 This Mexican Shiraz was medium ruby in color with medium aromas of cassis, chocolate, black cherry, black raspberry, red currant, leather, clove, pepper, and cedar that was developing.
On the palate, the wine was dry with medium(+) acidity and tannin (chalky), high alcohol, and medium body, flavor intensity, and finish. We detected notes of red currant, pomegranate, red cherry, clove, leather, smoke, and a dustiness that was a mix of forest floor or a grandpa's study (read: a bit musty).
This one was quite the compelling wine, but we have to admit it could also use a bit more time in the bottle before opening to help the tannins a bit.
Mexican Shiraz Food Pairing – Sous Vide Roast with Horseradish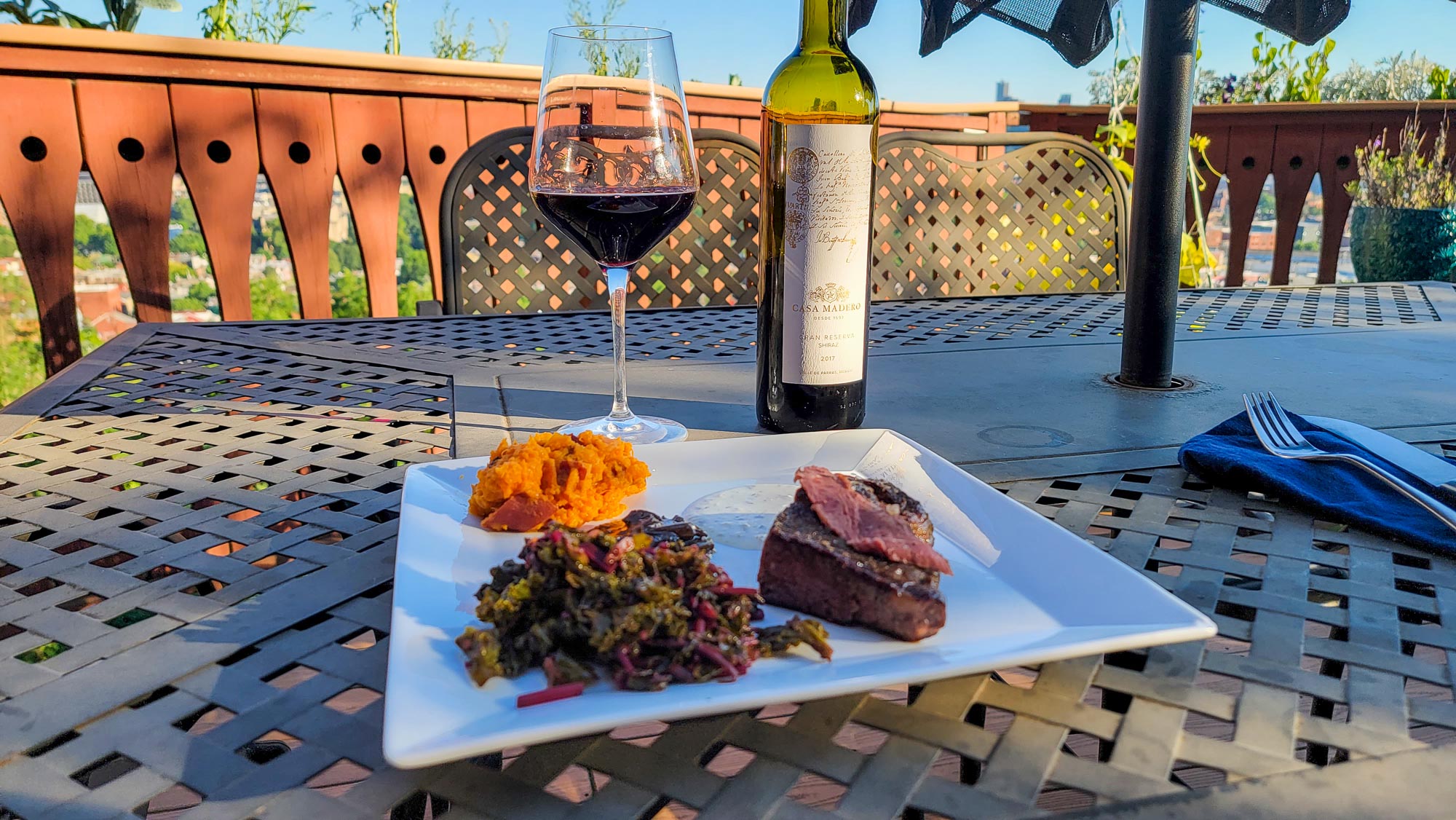 This intense red wine from Mexico is most deserving of pairing with meat, and sous vide roast with horseradish was just what we needed. The flavors of this mix (particularly with the horseradish sauce) together helped bring out a lot of barrel notes, most notably cacao, which was a surprising development with each bite.
Any rich and intense meat would do wonderfully on this one, as anything less will likely not hold up to this rather intense red.
Score: 3.5 / 5
We'd buy a glass of this one but could be persuaded on a bottle if a bit older.
Overall, this bottle had all the wonderful complexity we look for in a great red wine and was by far one of the most drinkable reds we have had from Mexico. Could the bottle use a bit more time aging to be perfect? For sure, and as such we would be happy to have a glass of this one or possibly another bottle with some more years on it.
Casa Madero is located at Carretera 102 Paila-Parras, Km 18.5, Hda. San Lorenzo, 27980 Parras de la Fuente in Coah, Mexico. We purchased this bottle in Mexico City and enjoyed it in 2022.