Last Updated on March 7, 2022 by Jeremy
Disclaimers: This review uses WSET Level 3 terminology and our own rating scale. Read more here. We use demographic data, email opt-ins, display advertising, and affiliate links to operate this site. Please review our Terms and Conditions for more information. This website is intended for those of legal drinking age in your jurisdiction.
If you enjoy California Zinfandels but are looking for something perhaps a bit less jammy, cast your attention over to southern Italy. This grape goes by Primitivo here, and offers up all the wonderful flavors of the variety while being quite approachable!
Dark Jammy Fruits with a Bit of Herb in this Primitivo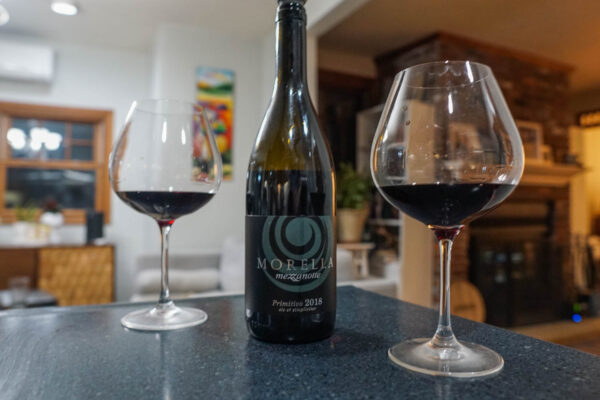 This Primitivo was medium ruby in color with medium aromas of black cherry, dried cranberry, herbs, leather, orange preserve, black currant, and vanilla that was developing.
On the palate, the wine was dry with medium+ acidity, medium- tannin, high alcohol, full body, and medium flavor intensity with notes of black raspberry, black cherry, cranberry, black currant, a minor amount of herbs, and a jammy finish that would be best described as medium+ in length. A nice sipper without any overly powerful tannin in this one.
Primitivo Food Pairing – Pizza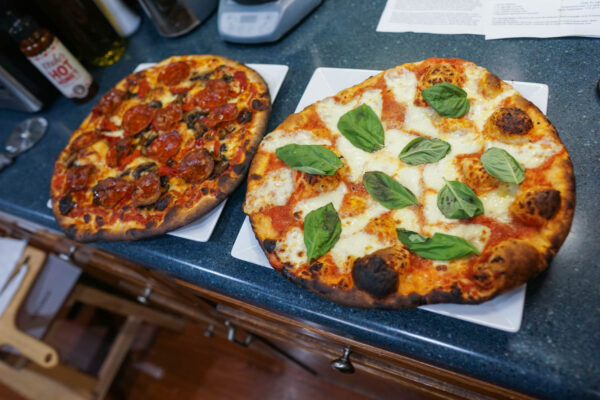 Can you go wrong with pairing pizza and Primitivo? The answer is, of course, no. The higher acidity in the wine always plays off the tomato sauce in the pie, and the herbs in the pizza played nicely off the minor herbal notes in the wine, too.
Score: 3 / 5
We'd buy a glass of this one.
Overall, Morella Mezzanotte's Primitivo hits all the notes we like in this style, and we'd happily buy a glass if we saw it on a menu at a restaurant.
Morella is located at Via per Uggiano, 147, 74024 in Manduria, Italy. We received this wine as part of a mystery case from Plonk Wine Club and enjoyed it in 2021.