Published Jeremy. Last Updated on March 30, 2021.
Disclaimers: This review uses WSET Level 3 terminology and our own rating scale. Read more here. We use demographic data, email opt-ins, display advertising, and affiliate links to operate this site. Please review our Terms and Conditions for more information. This website is intended for those of legal drinking age in your jurisdiction.
Markou Vineyards Savatiano comes from Nemea Peloponnese in Greece with a wide flavor profile of citrus fruits, bitter pith, minerals, and more.
But as this one is a bit lacking in the acidity department, we found ourselves wanting a bit more.
Citrus Notes, Minerality, and Bitter Pith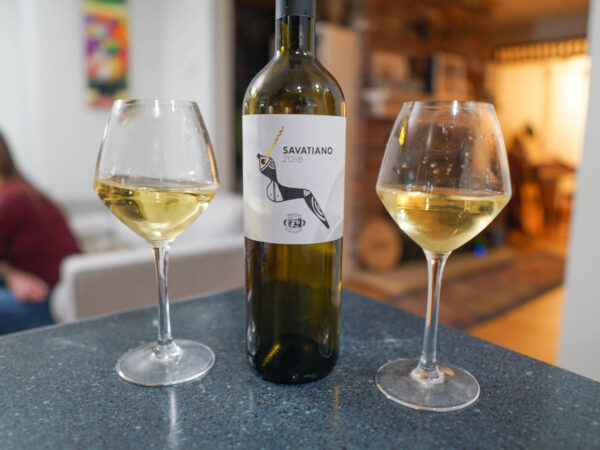 This Savatiano was medium lemon in color with medium aromas of lemon, honeydew, banana, peach, wet stone, and candied green apple that was youthful.
On the palate, the wine was dry with medium- acidity and flavor intensity, and medium alcohol and body. We detected notes of grapefruit, yellow apple, a bitter pith, lemon, slate, and a creamy mouthfeel on the finish which lingered enough to be considered medium+. Admittedly, the lower acidity levels in this one made us wanting a bit more for the flavor profile.
Savatiano Food Pairing – Shawarma and Samosas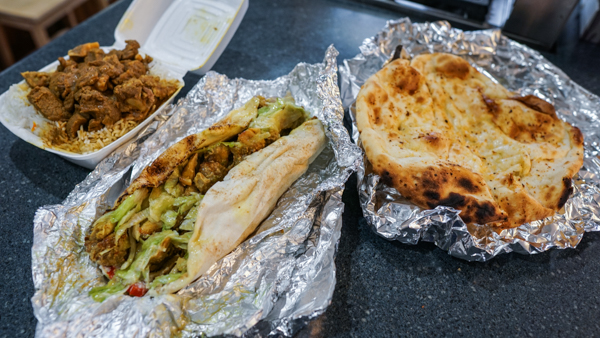 We paired this wine with one of our favorite restaurants in Pittsburgh, Salem's– specifically their shawarma and samosas.
The intense and fairly rich shawarma helped highlight some of the fruit notes, specifically nectarine, and the yogurt-based sauce allowed some of the acidity to pop out as well. But we'd go as far as saying that this one worked out rather well with the samosas as the herb and spice blend in this one played off the citrus notes perfectly.
Score: 2 / 5
We're okay on this one.
When it comes down to it, this Savatiano had a delicious flavor profile but we hoped for a bit more in the acidity department. As such, we're okay on this bottle but would like to try more of the variety in the future.
Markou Vineyards is located in the Nemea Peloponnese of Greece. We purchased this bottle from Plonk Wine Club and enjoyed it in 2021.