Last Updated on November 11, 2022 by Jeremy
Disclaimers: This review uses WSET Diploma terminology and our own rating scale. Read more here. We use demographic data, email opt-ins, display advertising, and affiliate links to operate this site. Please review our Terms and Conditions for more information. This website is intended for those of legal drinking age in your jurisdiction.
Normally when you think of Australian Shiraz, you think of big, bold reds with intense flavors.
Shaw + Smith took a bit of a different approach with their Adelaide Hills Shiraz as the cooler climate in this region produced a much more delicate wine that was reminiscent more like a Pinot Noir and Grenache over its bolder Shiraz counterpart.
So if you are into something just a bit different for this grape (particularly lighter characteristics), this one is for you.
A Lighter Australian Shiraz All Around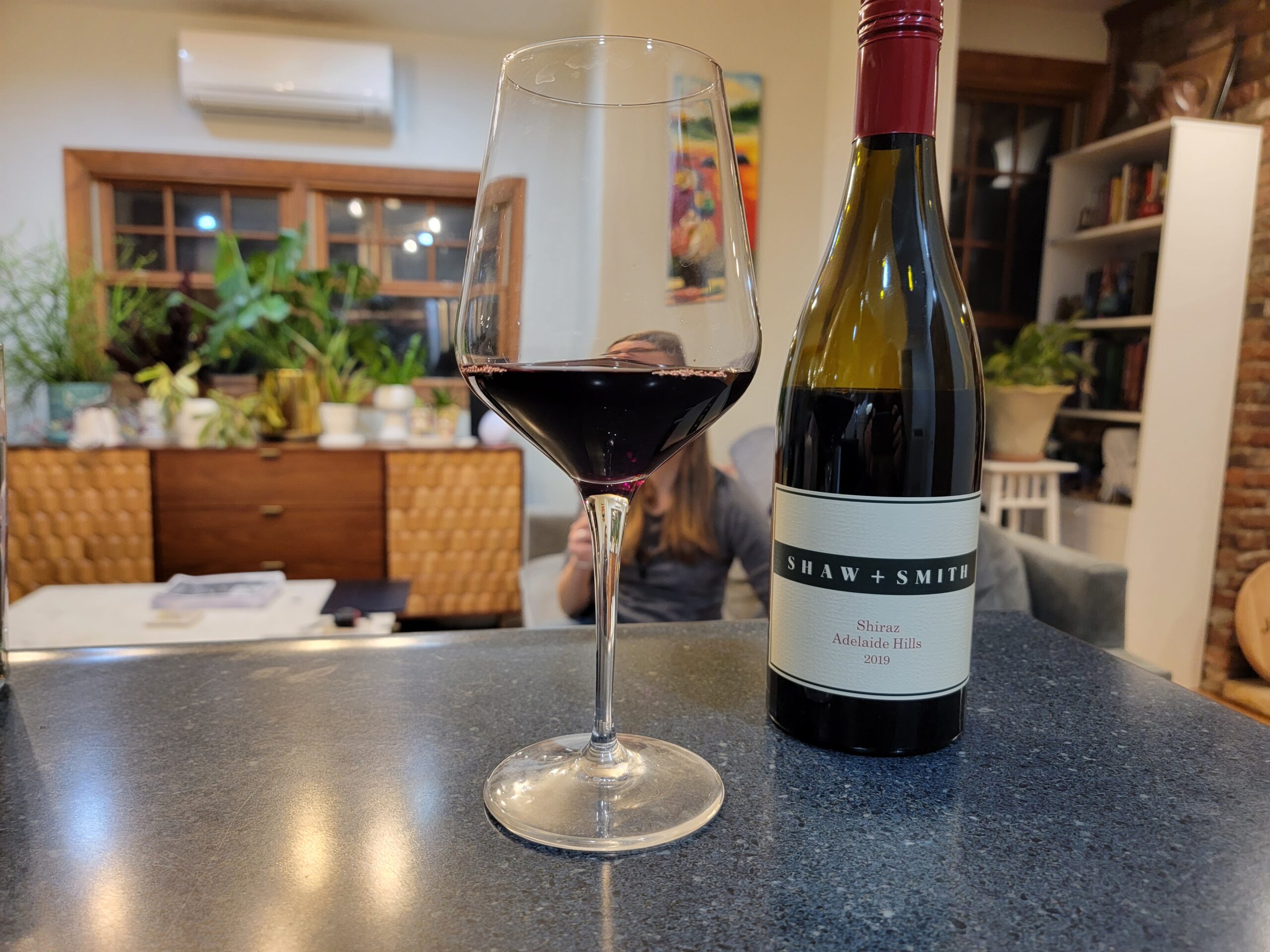 This Australian Shiraz was medium ruby in color with medium aromas of blackberry, cassis, clove, cedar, plum, black raspberry, and vanilla.
On the palate, it was dry with medium(+) acidity, medium chalky tannins, alcohol, body, flavor intensity, and a long finish. We got notes of plum, cola, cassis, herbal character, green pepper, blackberry, cranberry, and red cherry.
In a way, this one had the distinct hints of Shiraz in both aromas and taste but also felt a bit lighter with characteristics almost like Pinot Noir or Grenache was a substantial part of the blend. As such, if you like this grape but want something overall less intense, this bottle would be great for you. If you are looking for that robust Shiraz character, you may end up finding this bottle lacking slightly.
Australian Shiraz Food Pairing – Pizza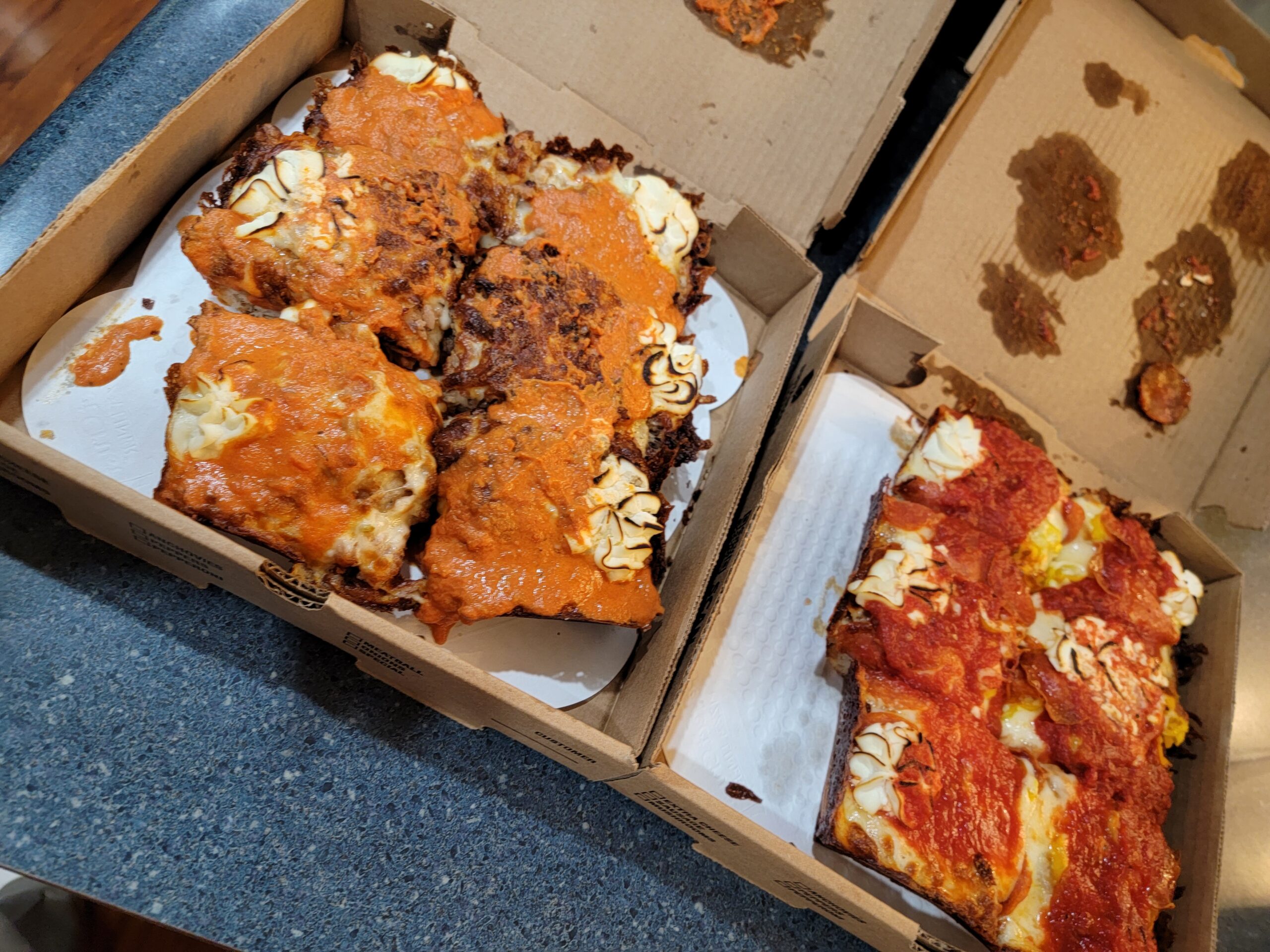 We paired this easy-drinking red with Detroit style pizza as the strong fruit flavors and moderate tannins would hold up nicely to a doughy pizza with tomato sauce. Some of the barrel characteristics here got masked, so the fruit was the star of the show and made for a great pairing all around (although it is hard to go wrong with most reds and pizza, if we are to be honest- Shiraz, Grenache, Pinot Noir, or otherwise).
Score: 3 / 5
We'd buy a glass of this one.
Overall, while this was a nice easy drinking red wine, for us we thought it was a fair bit lighter than we would've hoped for an Australian Shiraz. We need to be explicitly clear that this was the intended goal of the wine at large, which we can appreciate, but for the grape, we like a bit more intensity all around. That being said, we'd never say no to a glass of this one as it was still quite drinkable.
Shaw + Smith is located at 136 Jones Rd, Balhannah SA 5242 in Australia. We received this bottle as part of our Picked by Wine.com subscription and enjoyed it in 2022.