Last Updated on December 1, 2021 by Jeremy
Disclaimers: This wine or experience was provided complementary for this review. We use demographic data, email opt-ins, display advertising, and affiliate links to operate this site. Please review our Terms and Conditions for more information. This website is intended for those of legal drinking age in your jurisdiction.
We have becoming bigger fans of Grenache the more we drink it, especially Grenaches grown in Washington and Oregon in particular.
When we had a chance to try out Willamette Valley Vineyards Griffin Creek Grenache courtesy of wine service Divvy-Up, we jumped on it and opened the bottle for Thanksgiving dinner just a short while after it was delivered.
A Fruity Grenache from Oregon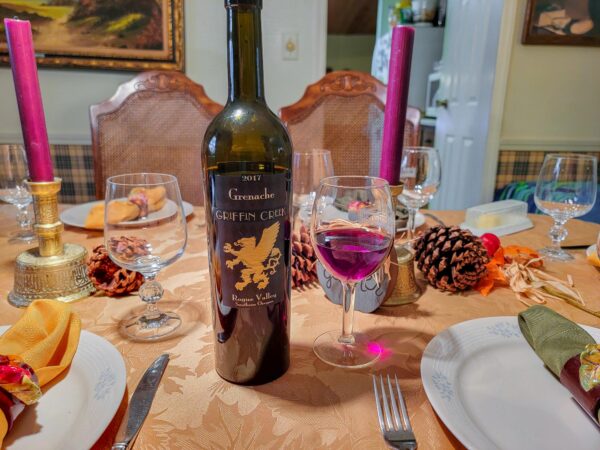 This Oregon Grenache was pale ruby in color with medium aromas of raspberry, red cherry, cranberry, red plum, cola, clove, and vanilla that was developing.
It was dry with medium acidity, alcohol, and flavor intensity plus medium- tannin, body, and finish. We detected flavors much like the aroma with notes of red plum, red cherry, and dried herbs to name a few. Straightforward and to the point!
Oregon Grenache Food Pairing – Thanksgiving Dinner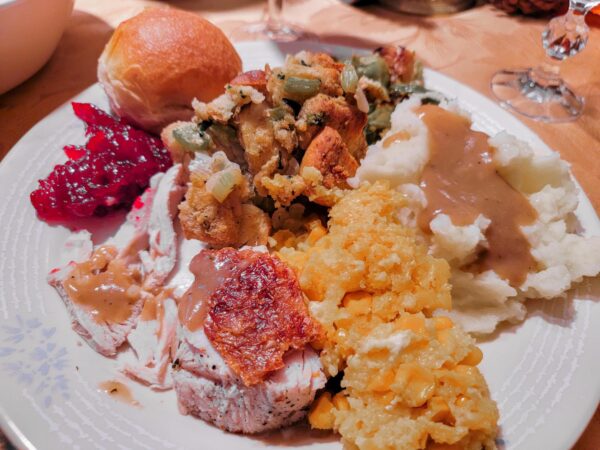 We paired this Oregon Grenache with Thanksgiving as we thought the intensely savory and herb-forward meal would work well with the lighter, fruity red. It definitely helped bring out some baking spice notes we did not otherwise detect, but we od have to admit that the wine itself could've also been a bit stronger in the body to work with the meal itself.
Score: 3 / 5
We'd buy a glass of this one.
Overall, Willamette Valley Vineyards Griffin Creek Grenache checked a lot of boxes for us for a fairly straightforward Oregon Grenache. Thanksgiving may have been a bit too intense of a meal for this wine, but overall we really liked the characteristic flavors in this lighter red. So we'd gladly take a glass in the future!
Willamette Valley Vineyards is located at 8800 Enchanted Way SE in Turner, Oregon. We received this bottle courtesy of Divvy-Up. Check out our review of their service at the previous link!