Last Updated on February 22, 2023 by Jeremy
Disclaimers: This review uses WSET Diploma terminology and our own rating scale. Read more here. We use demographic data, email opt-ins, display advertising, and affiliate links to operate this site. Please review our Terms and Conditions for more information. This website is intended for those of legal drinking age in your jurisdiction.
Every so often we get a wine that is so fascinating it is hard to properly describe. Sometimes these are good, sometimes they are bad, but no matter what they leave us talking for a long time to come.
4kilo Motor Blanc made from the grape Prensal Blanc from the Balearic Islands of Spain was one such bottle. While we thought this one could've used a bit more in the acidity and length department, it was one we still find ourselves talking about over and over again.
4kilo Motor Blanc is a Fascinating Wine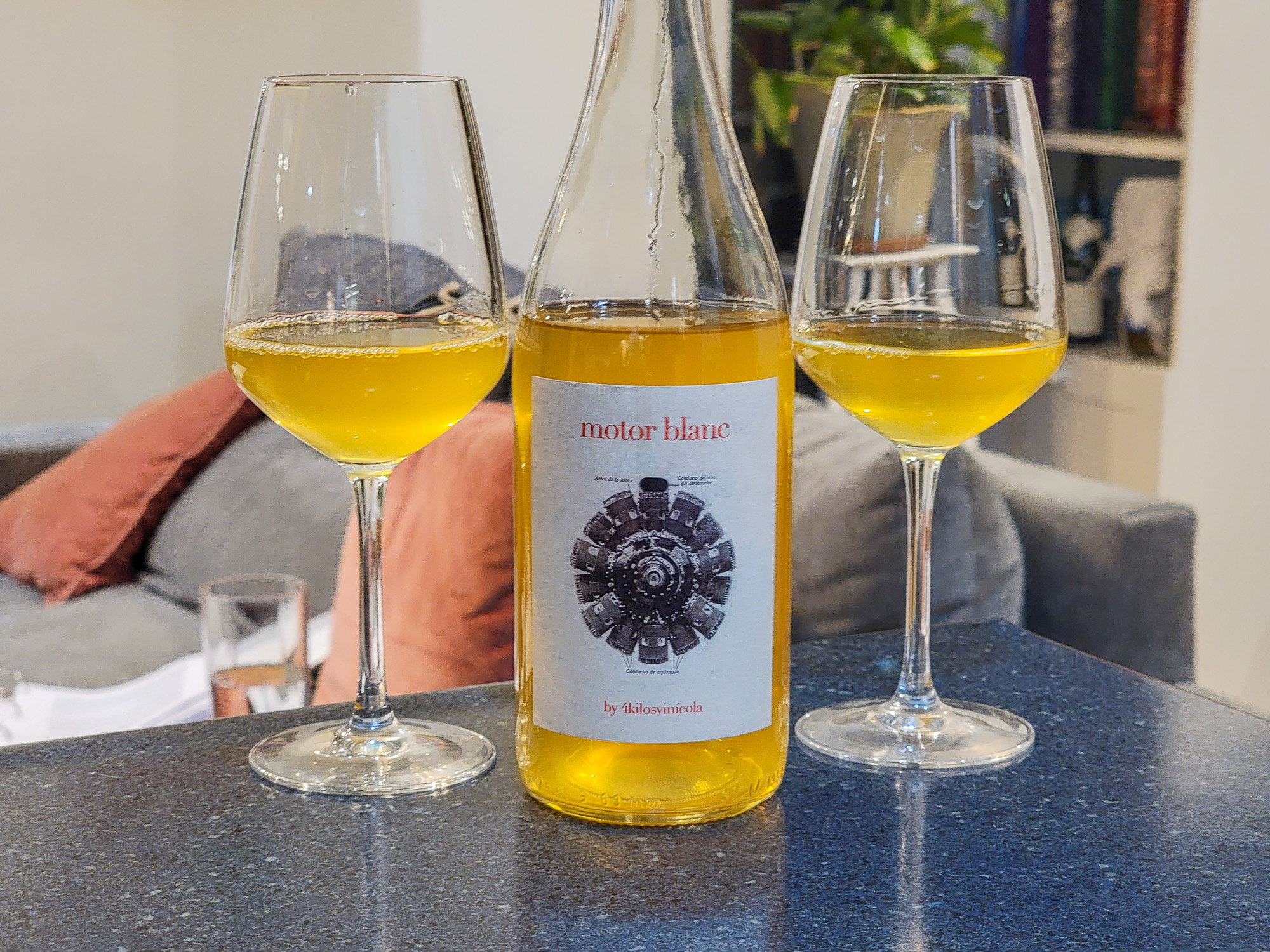 This Prensal Blanc from the Balearic Islands in Spain was deep lemon in color with a slight haze. It had medium(+) aromas of peach, bubblegum, kirsch, melon, honeydew, kiwi, saline, wet stone, sweet yellow apple, honeysuckle, menthol, and eucalyptus.
On the palate, it was dry with medium acidity, alcohol, and body, medium(+) flavor intensity, and a medium(-) finish. We had notes of orange peel, lemon, lime, pear, peach, peach ring, melon rind, wet stone, and saline to name a few.
While the flavors of this one were rather interesting and admittedly were quite unlike any wine we've had before, it was slightly out of balance with the acidity and finish- we simply wanted a bit more in both categories to make this wine really pop.
Prensal Blanc Food Pairing – Spicy Asian Stir Fry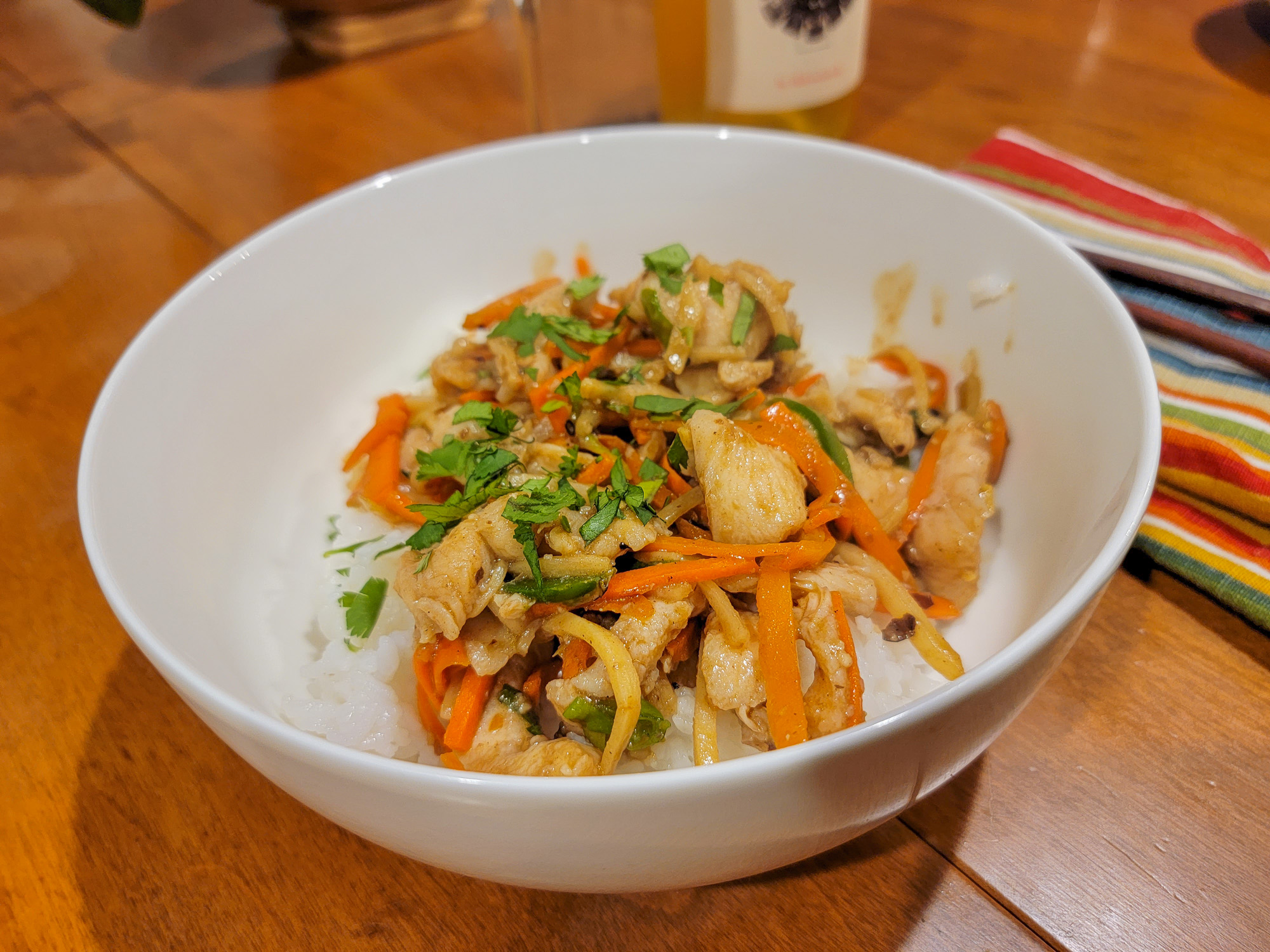 We paired this white wine from Spain with a chicken stir fry with Asian spices. The heavy ginger element helped bring out more melon nights but slight hints of eucalyptus too which all around was pleasing; however, we go back to our acidity comment for really needing a bit more to hold up to a dish of any sufficient intensity.
When in doubt, go lighter with this one.
Score: 2.5 / 5
We're okay on this one but would love to try more of this grape and/or a different vintage from the producer.
Ultimately, this wine was quite interesting one for flavor but had some detractions due to the acidity and length notes mentioned above. Whether this is an indication of the variety of the grape or perhaps the 2020 growing season is less clear, so we could be persuaded to try this one again with a new vintage and most certainly want to try the grape from more producers, too.
4kilos is located at Diseminado Primera Volta, 168, 07200 Felanitx in the Balearic Islands of Spain. We received this bottle in our Picked by Wine.com subscription and enjoyed it in 2023.