Published Jeremy. Last Updated on October 26, 2023.
Disclaimers: This review uses WSET Diploma terminology and our own rating scale. Read more here. We use demographic data, email opt-ins, display advertising, and affiliate links to operate this site. Please review our Terms and Conditions for more information. This website is intended for those of legal drinking age in your jurisdiction.
It is always interesting when trying a grape from Santorini, if only because the high winds and the volcanic soil of the island seems to do wonders in helping the wines retain higher acidity despite the hot climate.
Aidani is one white grape produced on the island that is somewhat hard to come by, and while Artemis Karamolegos' Aidani comes in at a sufficient price point that may give us a moment to pause for buying another bottle, it is an interesting one all the same.
Aidani is a Ripe White Wine from Santorini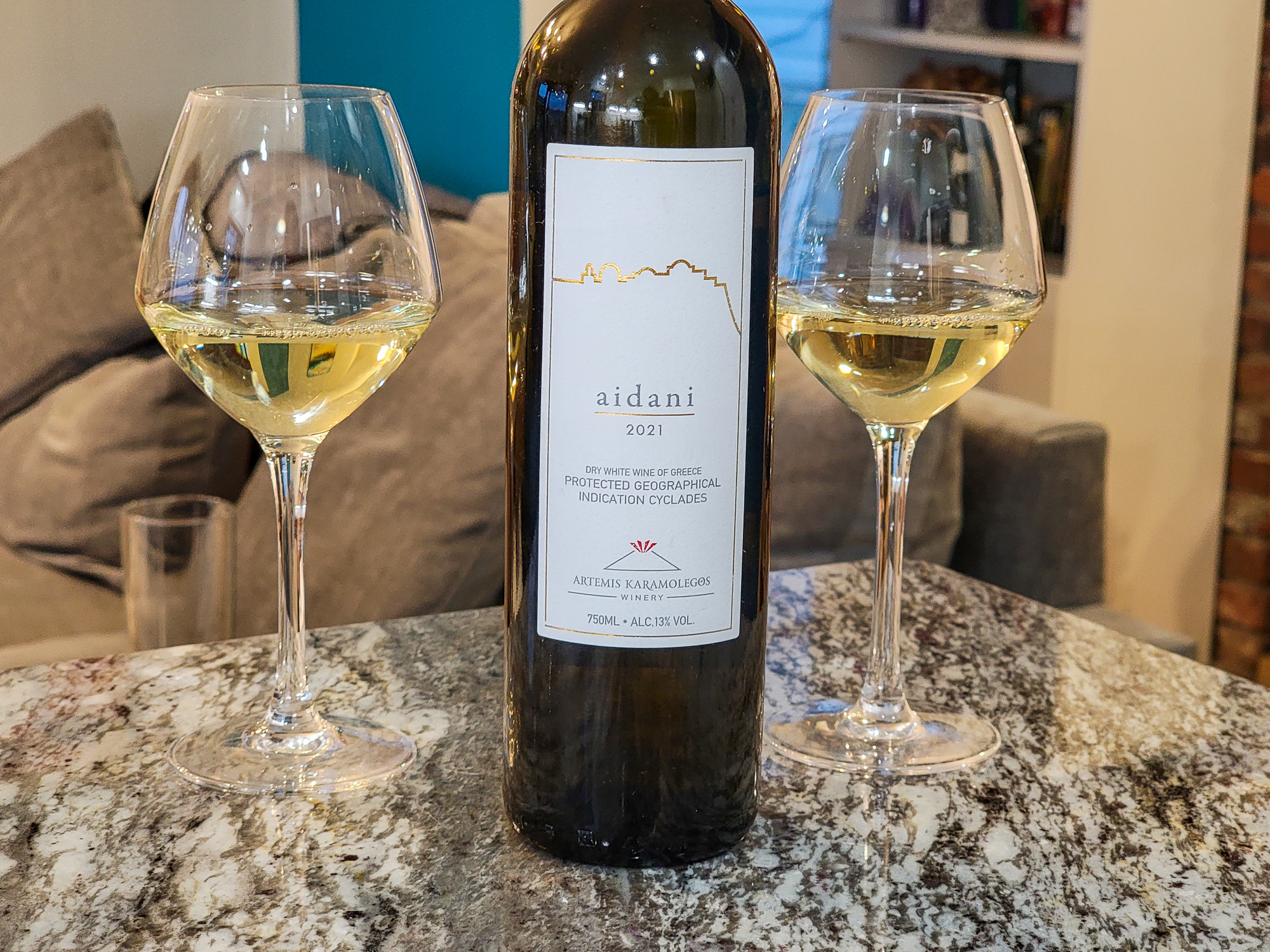 Santorini whites are always so interesting for how well they can retain acidity despite the hot climate.
This one was medium gold in color with medium(+) aromas of yellow apple, pear, nectarine, wet stone, honeysuckle, white blossom, and beeswax.
On the palate, it was dry with medium(+) acidity and flavor intensity, medium alcohol, body, and finish. We had notes of lemon, lime, yellow apple, pear, wet stone, honeysuckle, white blossom, and a faint cream and toast on the finish.
What was interesting was how the acidity broke late on this one. It hit on a firm medium but only grew right as the flavors were fading.
Aidani Food Pairing – Butternut Squash Souffle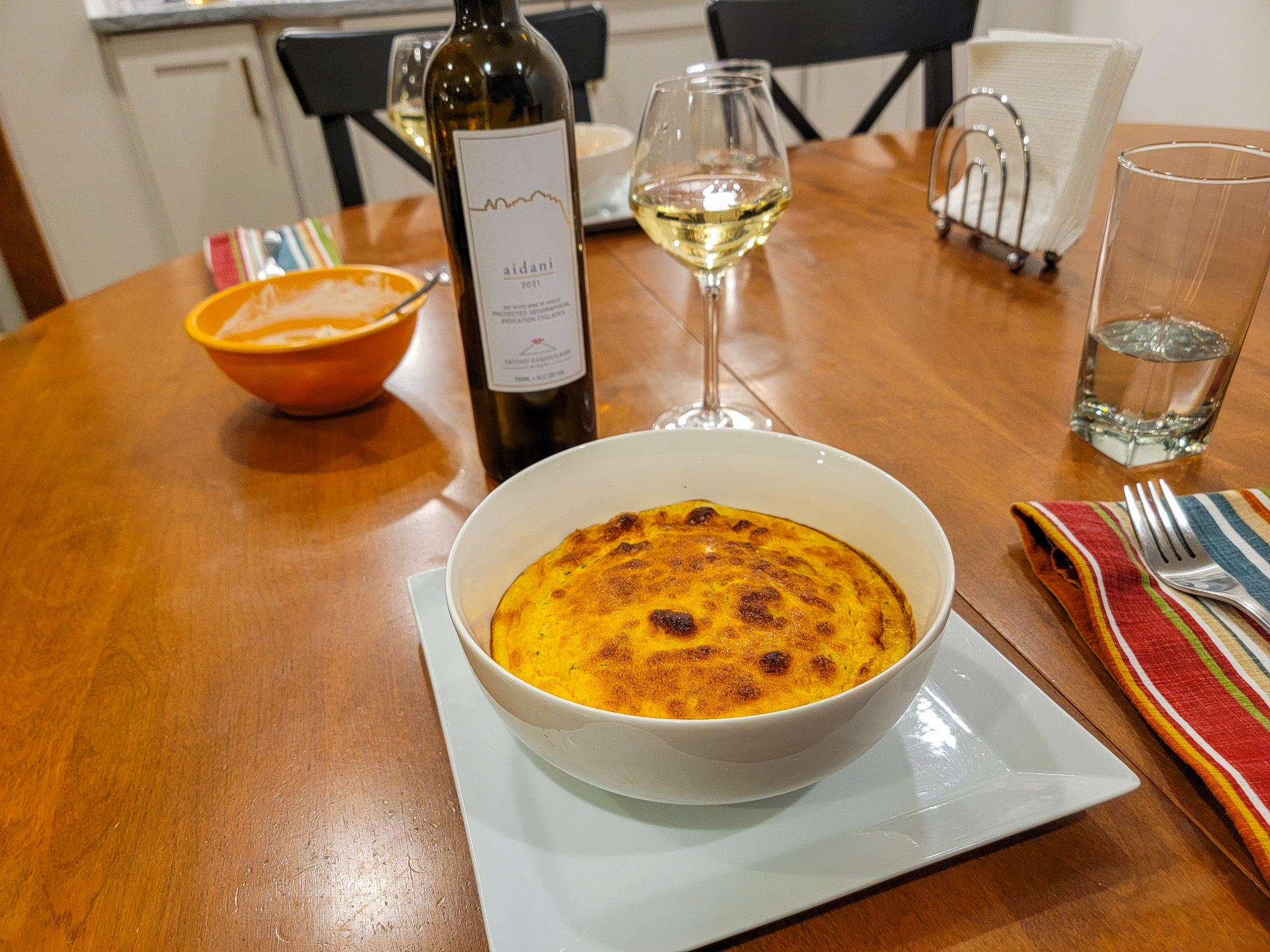 We paired this Greek Aidani with a roasted butternut squash souffle topped with an herb cream sauce and spiked with just a bit of hot pepper.
Our thought was that the richness of the roast squash would work with the riper fruit flavors in the wine and the nuanced minerality. We thought that perhaps riper fruit flavors would come out with the pairing even more, but instead, we were left with simple citrus fruits being highlighted with a bit of lingering minerality.
Ultimately, this pairing was only alright, and we probably would've stuck with a more traditional Greek seafood dish over something as hearty.
Score: 3 / 5
We'd buy a glass of this one.
Although we quite enjoyed the flavors of this particular bottle, despite our poor pairing choice, the price point of this one gave us a moment of pause before giving it a higher score. To put it simply, at $50 per bottle, this one was a bit of a stretch, and as such, we may stay firmly with just having a glass if we see it again.
Artemis Karamolegos is located in Santorini, Greece. We purchased this bottle from Wine.com and enjoyed it in 2023.