Last Updated on August 8, 2023 by Jeremy
Disclaimers: We use demographic data, email opt-ins, display advertising, and affiliate links to operate this site. Please review our Terms and Conditions for more information. This website is intended for those of legal drinking age in your jurisdiction.
A wise man once said…
"To alcohol! The cause of, and solution to, all of life's problems" – Homer Simpson
…and we couldn't agree more.
Nothing beats a good quote about wine, and, quite thankfully, there are many. From quotes found in religious texts to those from notable public figures, winemakers, and even quotes from BCE, there really are a number of gems worth sharing.
So, looking for the best wine quotes and wine sayings? Read on to discover some of the best!
100+ Wine Quotes We Love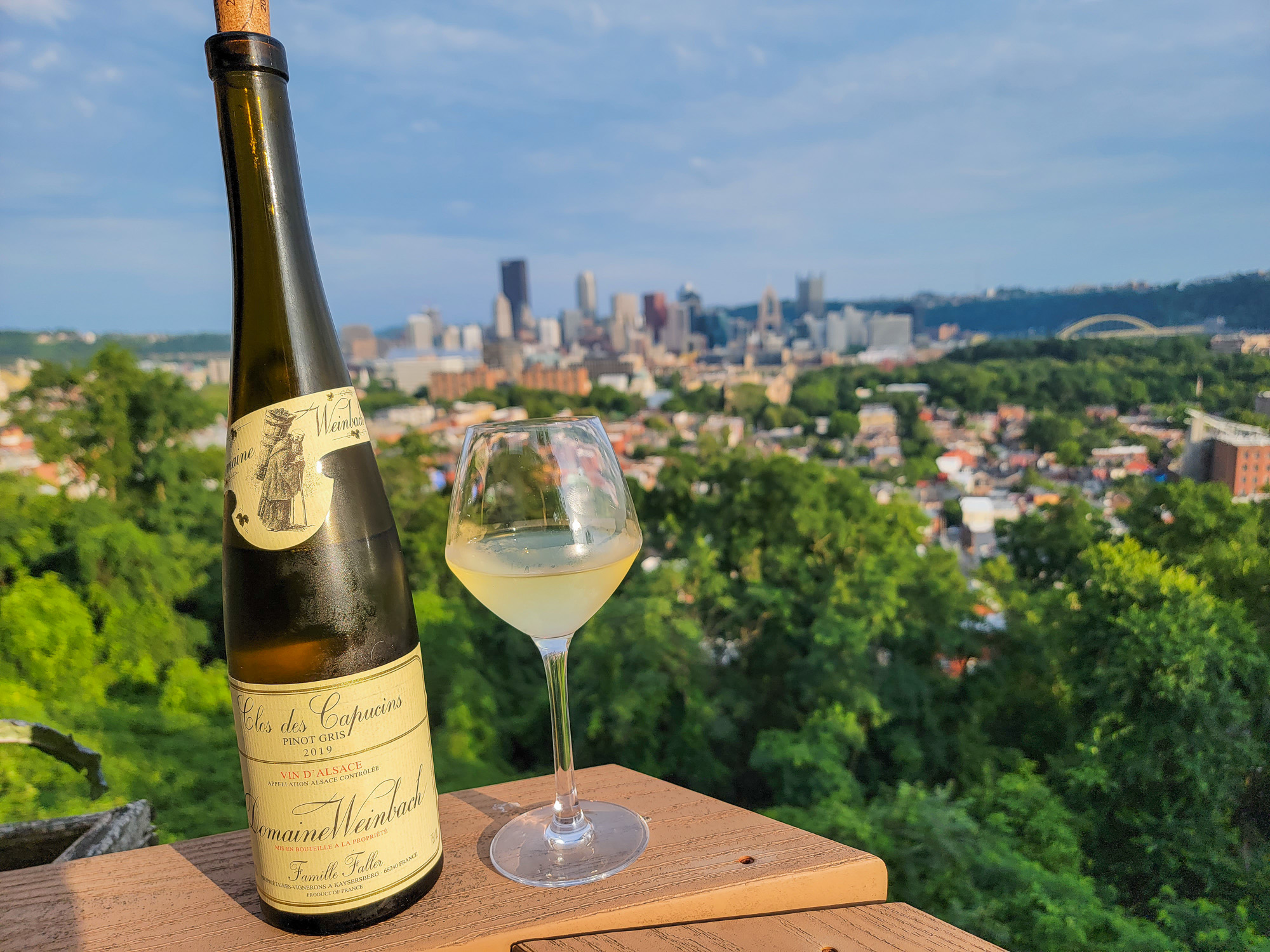 The following wine quotes are organized by theme ranging from quotes before BCE to anonymous quotes, quotes by historical figures, and more. Every quote included in this list was researched to ensure accurate attribution; however, some errors could be present.
Within each section, there is no common ordering, but authors with multiple quotes are grouped together.
Wine Quotes from BCE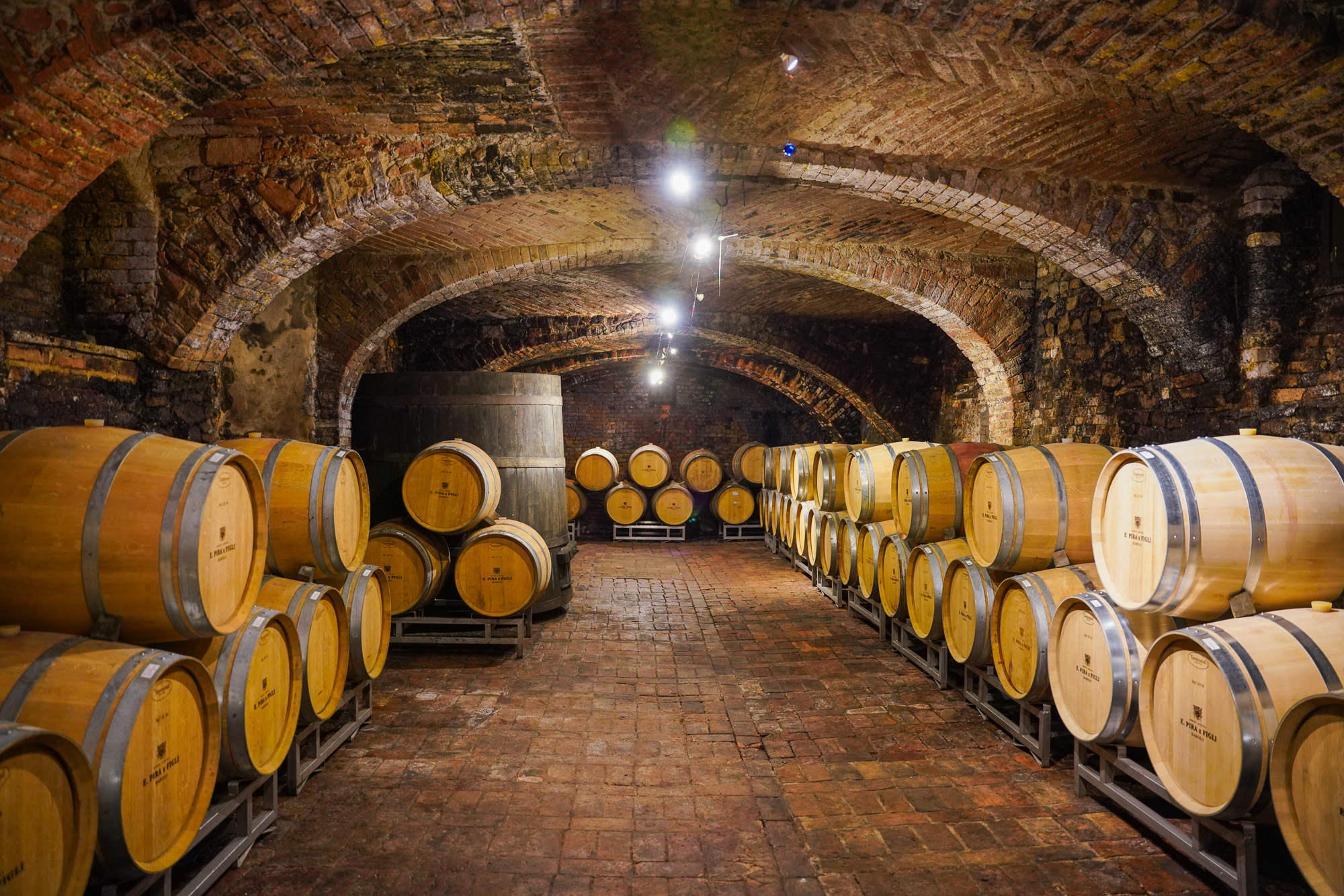 "Bring water, bring wine, boy! Bring flowering garlands to me! Yes, bring them, so that I may try a bout with love." – Anacreon
"Wine is a peep-hole on a man." – Alcaeus
"Where there is no wine there is no love." – Euripides
"When men drink, then they are rich and successful and win lawsuits and are happy and help their friends. Quickly, bring me a beaker of wine, so that I may wet my mind and say something clever." – Aristophanes
"The peoples of the Mediterranean began to emerge from barbarism when they learnt to cultivate the olive and the vine." – Thucydides
"I like best the wine drunk at the cost of others." – Diogenes
"It is better to hide ignorance, but it is hard to do this when we relax over wine." – Heraclitus
"Mankind . . . possesses two supreme blessings. First of these is the goddess Demeter, or Earth whichever name you choose to call her by. It was she who gave to man his nourishment of grain. But after her there came the son of Semele, who matched her present by inventing liquid wine as his gift to man." – Euripides
"Up to the age of forty eating is beneficial. After forty, drinking." – The Talmud
"Wine brings to light the hidden secrets of the soul, gives being to our hopes, bids the coward flight, drives dull care away, and teaches new means for the accomplishment of our wishes." – Horace
"The great evil of wine is that it first seizes the feet, it is a crafty wrestler." – Titus Maccius
Wine Quotes by Historical Figures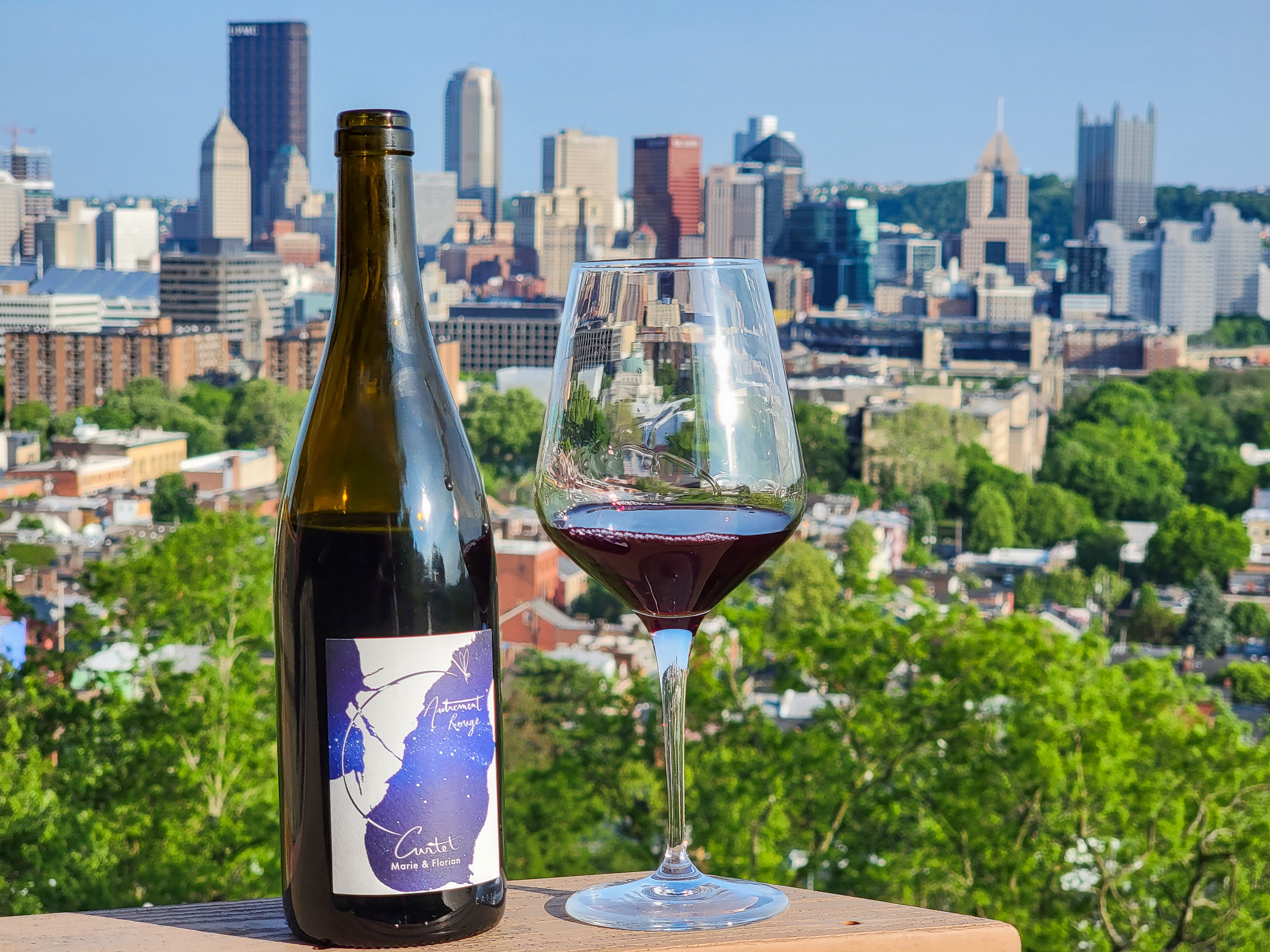 "In vino veritas." – Pliny the Elder
"A bottle of wine contains more philosophy than all the books in the world." – Louis Pasteur
"Wine is the most healthful and most hygienic of beverages." – Louis Pasteur
"A man's got to believe in something. I believe I'll have another drink." – W.C. Fields
"And wine can of their wits the wise beguile, make the sage frolic, and the serious smile." – Alexander Pope
"Beer is made by men, wine by God!" – Martin Luther
"God made only water, but man made wine." – Victor Hugo
"The wine-cup is the little silver well, where truth, if truth there be, doth dwell."- William Shakespeare
"Claret is the liquor for boys; port for men; but he who aspires to be a hero must drink brandy." – Samuel Johnson
"Clearly, the pleasures wines afford are transitory – but so are those of the ballet, or of a musical performance. Wine is inspiring and adds greatly to the joy of living." – Napoleon Bonaparte
"Nothing makes the future look so rosy as to contemplate it through a glass of Chambertin." – Napoleon Bonaparte
"Compromises are for relationships, not wine." – Sir Robert Scott Caywood
"Wine is a constant proof that God loves us and loves to see us happy." – Benjamin Franklin
"Wine makes daily living easier, less hurried, with fewer tensions and more tolerance." – Benjamin Franklin
"Good wine is a necessity of life for me." – Thomas Jefferson
"No nation is drunken where wine is cheap, and none sober where the dearness of wine substitutes ardent spirits as the common beverage." – Thomas Jefferson
"Wine is bottled poetry." – Robert Louis Stevenson
"Champagne is the wine of civilisation… the oil of government." – Winston Churchill
"I feel sorry for people who don't drink. When they wake up in the morning, that's as good as they're going to feel all day." – Frank Sinatra
"Men are like wine – some turn to vinegar, but the best improve with age." – Pope John XXIII
"Too much of anything is bad, but too much Champagne is just right." –  Attributed to both F. Scott Fitzgerald and Mark Twain
"Wine is a living liquid containing no preservatives. Its life cycle comprises youth, maturity, old age, and death. When not treated with reasonable respect it will sicken and die." – Julia Child
"Wine and friends are a great blend." – Ernest Hemingway
"I drink to make other people more interesting." – Ernest Hemingway
"Wine is the most civilized thing in the world." – Ernest Hemingway
"Wine … offers a greater range for enjoyment and appreciation than possibly any other purely sensory thing which may be purchased." – Ernest Hemingway
"My only regret in life is that I didn't drink more wine." – Ernest Hemingway
"My only regret in life is that I did not drink more Champagne." – John Maynard Keynes
"There comes a time in every woman's life when the only thing that helps is a glass of Champagne." – Bette Davis
"What wine goes with Captain Crunch?" – George Carlin
"I cook with wine. Sometimes I even add it to the food." – W.C. Fields
"Wine is the divine juice of September." – Voltaire
"I serve your Beaune to my friends, but your Volnay I keep for myself." – Voltaire
"Wine is the intellectual part of a meal, while meat is the material." – Alexandre Dumas
"Penicillin cures, but wine makes people happy." – Alexander Fleming
"Poetry is devil's wine." – St. Augustine
"A bottle of wine begs to be shared; I have never met a miserly wine lover." – Clifton Fadiman
"A man may surely be allowed to take a glass of wine by his own fireside." – Richard Brinsley Sheridon
"Age is just a number. It's irrelevant unless, of course, you happen to be a bottle of wine." – Joan Collins
"He who loves not wine, women and song remains a fool his whole life long." – Martin Luther
"Wine is sunlight held together by water." – Galileo Galilei
"Either give me more wine or leave me alone." – Rumi
Wine in Literature and the Arts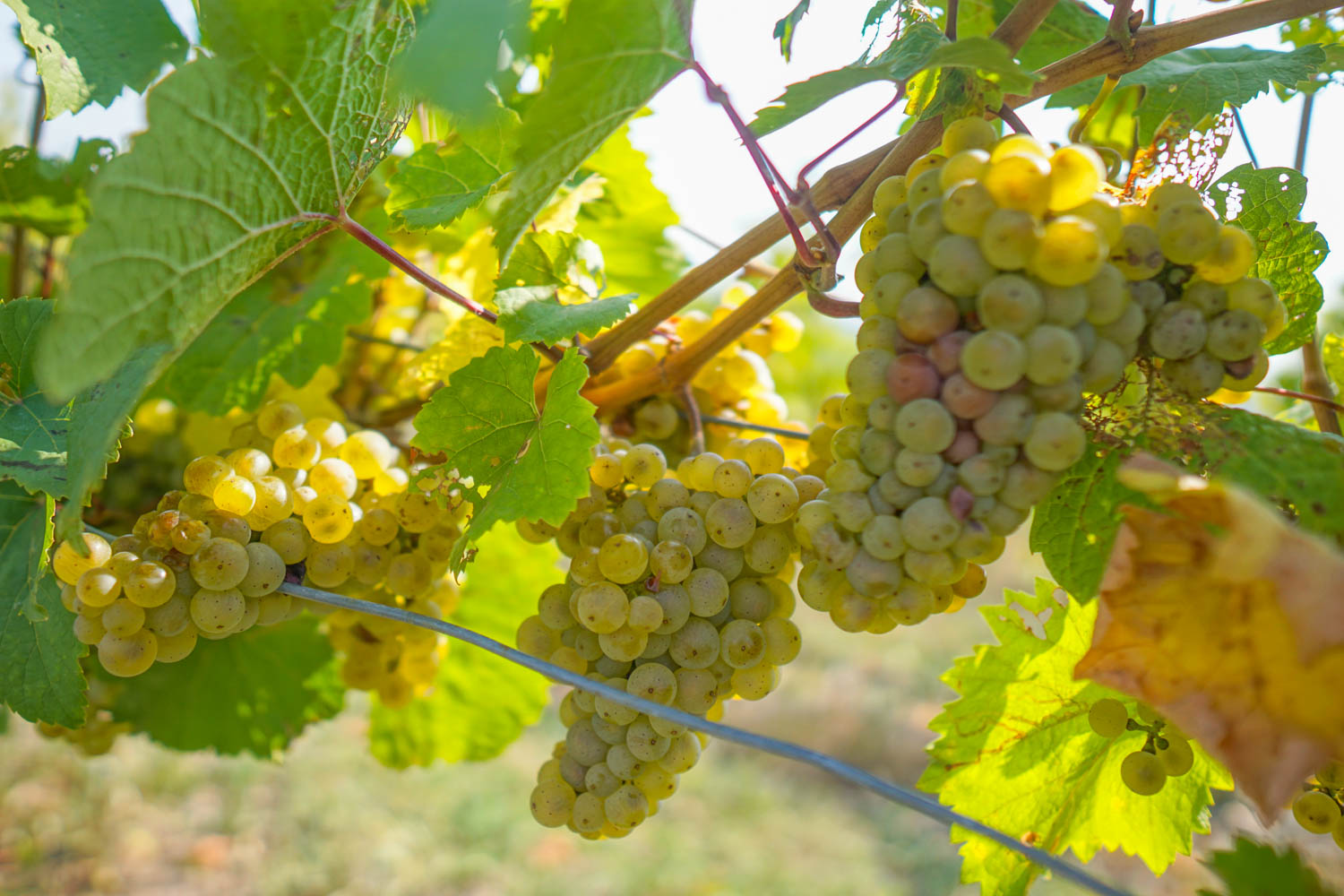 "… the odour of Burgundy, and the smell of French sauces, and the sight of clean napkins and long loaves, knocked as a very welcome visitor at the door of our inner man." – Jerome K. Jerome, Three Men in a Boat
"A little saint best fits a little shrine, A little prop best fits a little vine, As my small cruse best fits my little wine." – Robert Herrick, A Ternary of Littles
"A man cannot make him laugh – but that's no marvel; he drinks no wine." – Shakespeare, Henry IV Part 2
"I am falser than vows made in wine." – William Shakespeare, As You Like It
"Good wine is a good familiar creature if it be well used" – William Shakespeare, Othello
"A man not old, but mellow, like good wine," – Stephen Phillips
"Ah, wasteful woman, she who may On her sweet self set her own price, Knowing man cannot choose but pay, How has she cheapened paradise; How given for nought her priceless gift, How spoiled the bread and spilled the wine, Which, spent with due respective thrift, Had made brutes men and men divine." – Coventry Patmore, The Angel in the House
"Alonso of Aragon was wont to say in commendation of age, that age appears to be best in four things – old wood best to burn, old wine to drink, old friends to trust, and old authors to read." – Francis Bacon, Apothegms
"And Noah he often said to his wife when he sat down to dine, 'I don't care where the water goes if it doesn't get into the wine'." – G.K. Chesterton, Wine and Water
"And we meet, with Champagne and a chicken, at last." – Lady Mary Wortley Montagu, The Lover
"Drink to me only with thine eyes, And I will pledge with mine; Or leave a kiss but in the cup And I'll not look for wine." – Ben Jonson, The Forest
"Fill ev'ry glass, for wine inspires us, And fires us With courage, love and joy. Women and wine should life employ. Is there ought else on earth desirous?" – John Gay, The Beggar's Opera
"For when the wine is in, the wit is out." – Thomas Becon, Catechism
"Fill high the cup with Samian wine!" – Lord Byron, Don Juan
"Go fetch to me a pint o' wine, An' fill it in a silver tassie." – Robert Burns, Go Fetch to me a Pint o' Wine
"My dear girl, there are some things that are just not done, such as drinking Dom Perignon '53 above the temperature of 38° Fahrenheit." – James Bond, Goldfinger
"Seamen three! what men be ye? Gotham's three Wise Men we be. Whither in your bowl so free? To rake the moon from out the sea. The bowl goes trim. The moon doth shine, And our ballast is old wine." – T.L. Peacock, Nightmare Abbey
"The wine urges me on, the bewitching wine, which sets even a wise man to singing and to laughing gently and rouses him up to dance and brings forth words which were better unspoken." – Homer, The Odyssey
"Wine can of their wits the wise beguile, make the sage frolic, and the serious smile." – Homer
"A man will be eloquent if you give him good wine." – Ralph Waldo Emerson, Representative Man
"There is not the hundredth part of the wine consumed in this kingdom that there ought to be. Our foggy climate wants help." – Jane Austen, Northanger Abbey
"Go, little book, and wish to all Flowers in the garden, meat in the hall, A bin of wine, a spice of wit, A house with lawns enclosing it, A living river by the door, A nightingale in the sycamore!" – Robert Louis Stevenson, Envoy
"He said that few people had intellectual resources sufficient to forgo the pleasures of wine. They could not otherwise contrive how to fill the interval between dinner and supper." – Samuel Johnson, Boswell's Life of Johnson
"His element is so fine Being sharpened by his death, To drink from the wine-breath While our gross palates drink from the whole wine." – W.B. Yeats, All Souls' Night
"How much better is thy love than wine!" – The Song of Solomon, 4:10
"Upon the first goblet he read this inscription, monkey wine; upon the second, lion wine; upon the third, sheep wine; upon the fourth, swine wine. These four inscriptions expressed the four descending degrees of drunkenness." – Victor Hugo, Les Misérables
Wine in Religion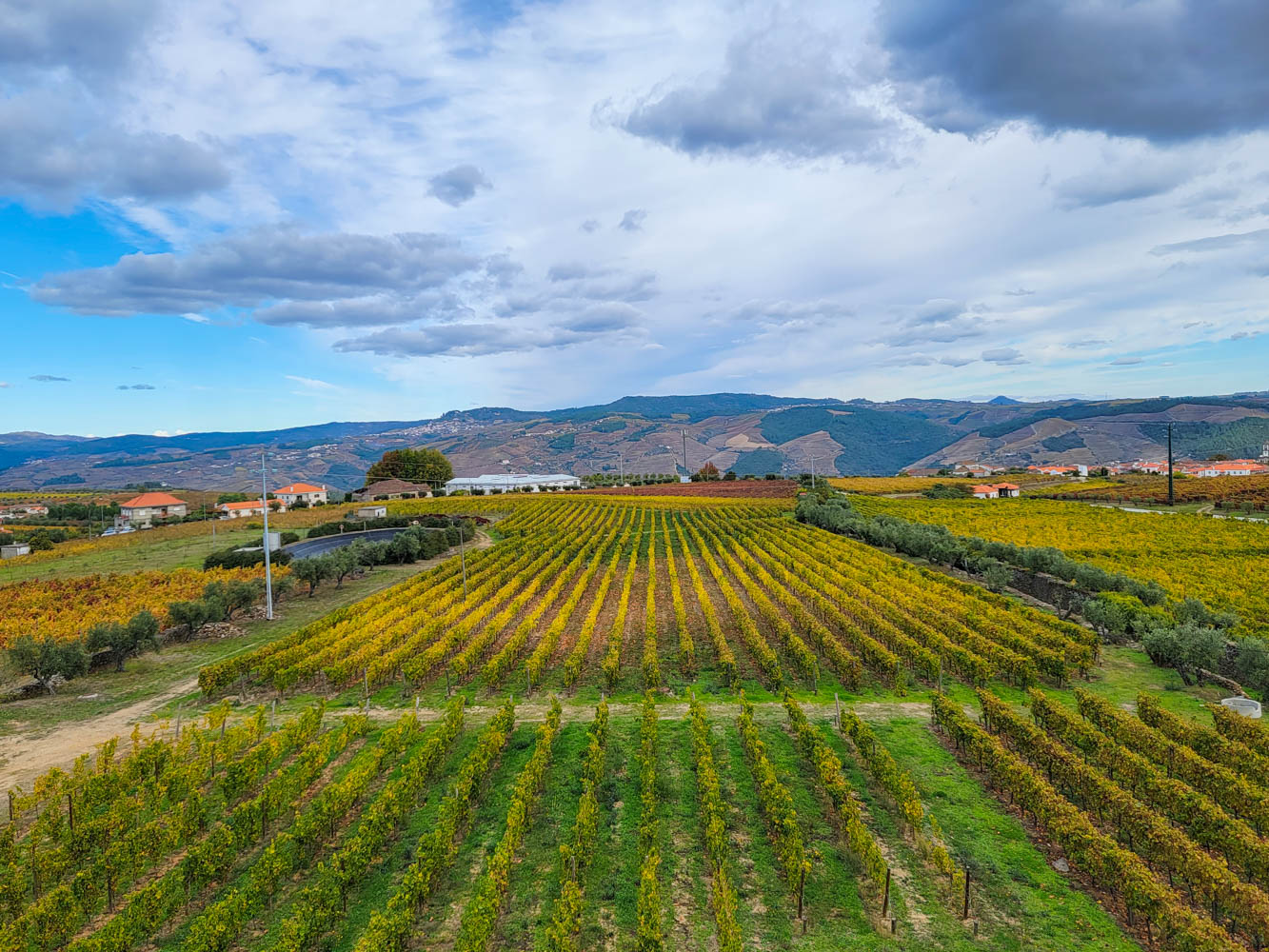 "Drink no longer water, but use a little wine for thy stomach's sake and thine often infirmities" – 1 Timothy, 5:23
"For in the hand of the Lord there is a cup, and the wine is red." – Psalms 75:8
"Wine that maketh glad the heart of man." – Psalms, 104:15
"Thou hast showed thy people hard things: Thou hast made us to drink the wine of astonishment." – Psalms, 60:3
"Forsake not an old friend; for the new is not comparable to him: a new friend is as new wine; when it is old, thou shalt drink it with pleasure." – Ecclesiasticus, 9:10
"Give strong drink unto him that is ready to perish, and wine unto those that be of heavy hearts. Let him drink, and forget his poverty, and remember his misery no more." – Proverbs, 31:6 – 7
"Neither do men put new wine into old bottles." – Matthew, 9:17
"Wine … cheereth God and man." – Judges, 9:13
"There is a devil in every berry of the grape." – The Koran
"They are drunken, but not with wine; they stagger, but not with strong drink." – Isaiah, 29:9
Quotes from Wine Producers, Writers, and Critics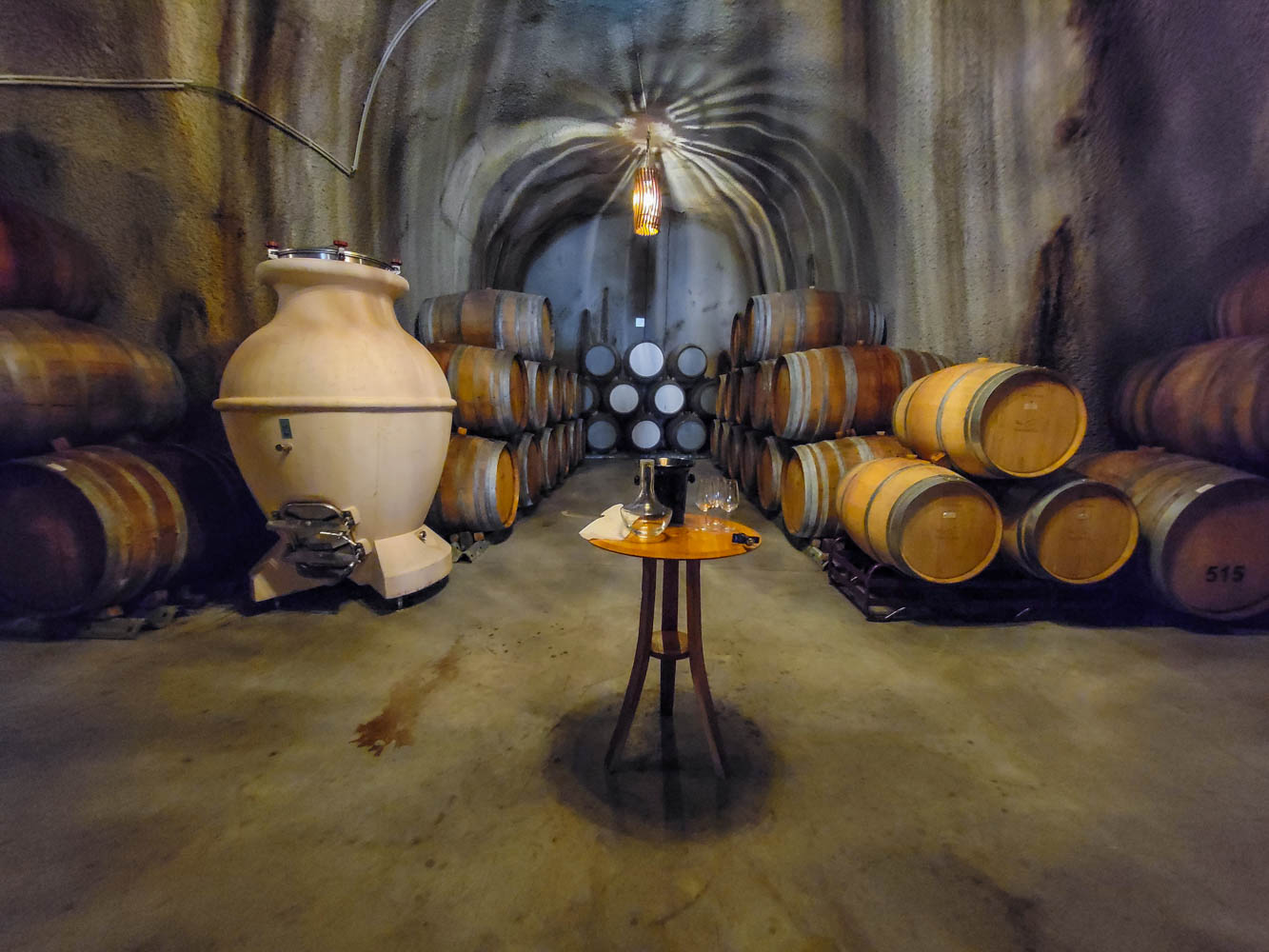 "[Wine] is like having children; you love them all, but boy, are they different." – Bunny Finkelstein
"Making good wine is a skill; making fine wine is an art." – Robert Mondavi
"Drinking good wine with good food in good company is one of life's most civilized pleasures."- Michael Broadbent
"The two professions are almost the same. Each depends on source material and takes a lot of time to perfect. The big difference is that today's winemakers still worry about quality."" – Francis Ford Coppola
"Come quickly! I am tasting stars!" – Dom Perignon
"Champagne is appropriate for breakfast, lunch, or dinner." – Madeline Puckette
"I only drink Champagne when I'm happy, and when I'm sad. Sometimes I drink it when I'm alone. When I have company, I consider it obligatory. I trifle with it if I am not hungry and drink it when I am. Otherwise I never touch it – unless I'm thirsty." – Lily Bollinger
"There is nothing like wine for conjuring up feelings of contentment and goodwill. It is less of a drink than an experience, an evocation, a spirit. It produces sensations that defy description." – Thomas Conklin
"Presenting the cork is wine nonsense, a ritual invented by captains and sommeliers. The wine snob doesn't resent ritual. There is infinite ritual in the etiquette of serving wine. But most of it at least hints at style or purpose. Placing an unsightly cork on the tablecloth hints at absurdity." –  Leonard S. Bernstein
Anonymous Wine Sayings and Quotes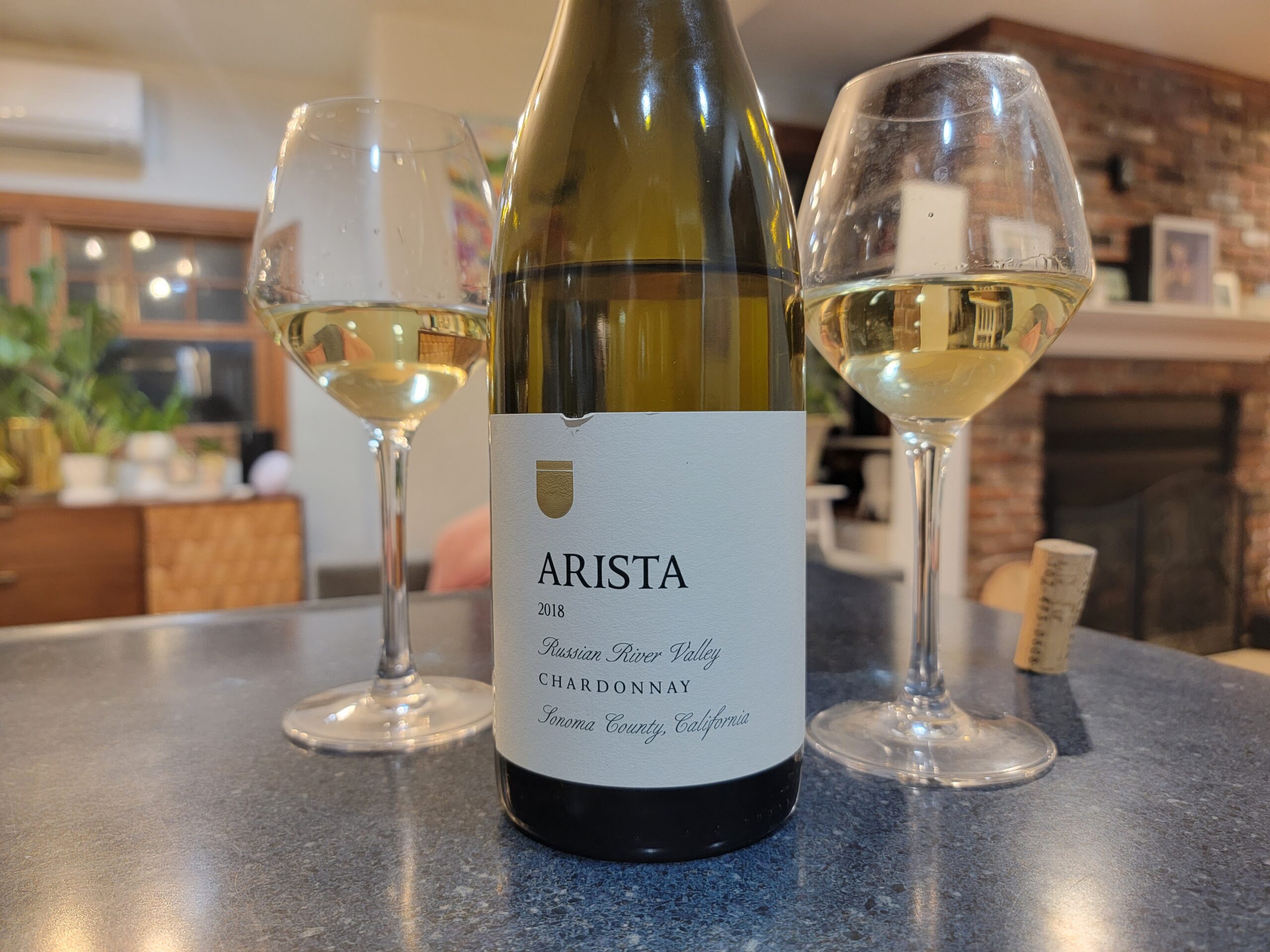 "Ask not what wine has done for you, but rather what you're willing to do for wine."
"A man, fallen on hard times, sold his art collection but kept his wine cellar. When asked why he did not sell his wine, he said, "A man can live without art, but not without culture.""
"Life is too short to drink bad wine."
"On drinking the wines of Bordeaux: "The French drink them young, so a Socialist government won't take them. The English drink them old, so they can show their friends cobwebs and dusty bottles. The American drink them exactly when they are ready, because they don't know any better.""
"Wine improves with age. The older I get, the better I like it."
"A good day starts with good coffee and ends with good wine."
"Home is where the wine is."
"Love, like wine, gets better with time."
"I love everything old—old friends, old times, old manners, old books, old wine."
"I only drink wine on days that end with a "y"."
"She gets to keep the chalet and the Rolls, I want the Montrachet."
"Uh-oh, out of alcohol. Better call wine-one-one."
"Wine flies when you're having fun."
"Wine is the answer. I just don't remember the question."
"Good wine ruins the purse; bad wine ruins the stomach"
"Burgundy for kings, champagne for duchesses, claret for gentlemen."
"Drink wine, and you will sleep well. Sleep, and you will not sin. Avoid sin, and you will be saved. Ergo, drink wine and be saved."
"Wine is the nectar of the gods."
"Wine and wenches empty men's purses"
"Age and glasses of wine should never be counted."
"With wine and hope, anything is possible."
"It is well to remember that there are five reasons for drinking: the arrival of a friend; one's present or future thirst; the excellence of the wine; or any other reason."
"It's time to wine down."
"The best use of bad wine is to drive away poor relations."
"Time to be a hero and rescue some wine trapped in a bottle."
"To good eating belongs good drinking."
"Wine is the mirror of the heart."
…and finally:
"You only live once – so drink great wine."
Do you have a favorite wine quote? Or perhaps a wine saying we missed? Comment below to share!